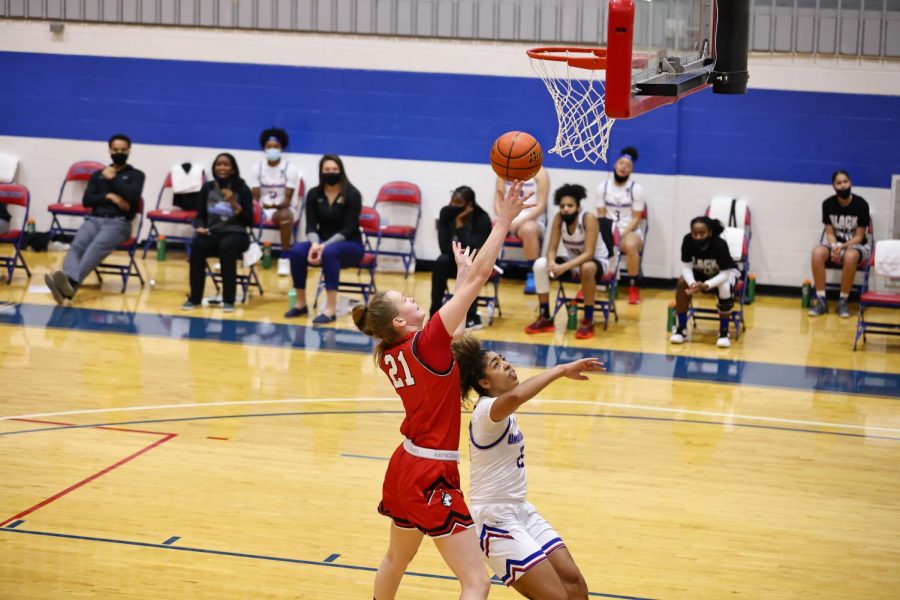 Meet the freshmen of women's basketball
Niyati Parikh, news staff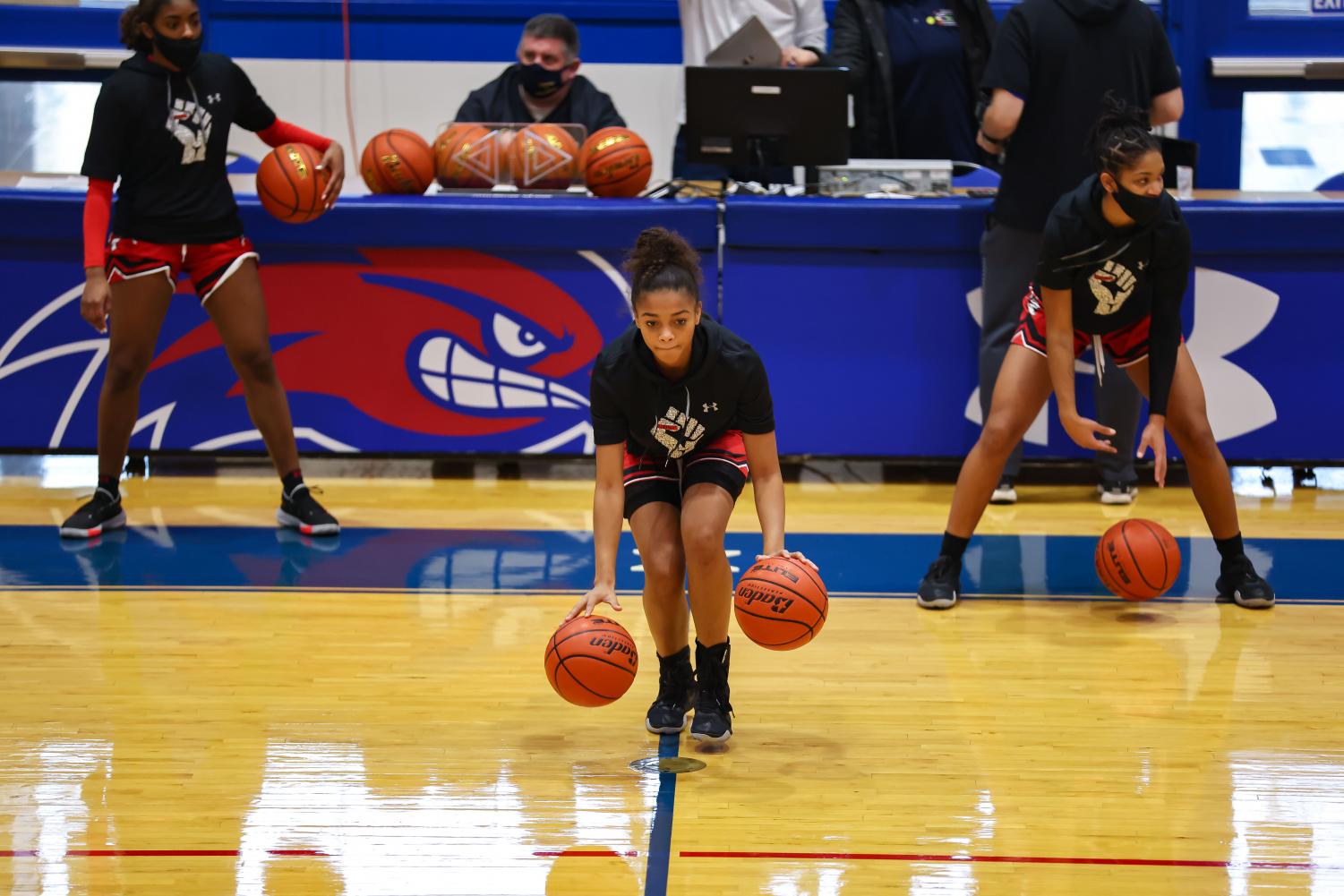 Amyrah Sapenter
For the first time in Coach Kelly Cole's seven seasons as the head coach of the women's basketball team, she's opened her arms to a walk-on, guard Amyrah Sapenter. 
Sapenter was a go-getter from the start. She immediately reached out to Cole and on her third day of being on campus had already started the paperwork to officially be a walk-on. 
"For me, the decision was made in high school to try and walk-on, I was looking to play in college but the schools interested in me didn't match up academics-wise so I put basketball to the side," Sapenter said. "Once I decided I was going to NU, the next step was contacting the coaches and introducing myself to them so they knew that I was interested in walking on when I came to campus in the fall."
One thing she loved about NU's basketball team was the close-knit family vibe she perceived from seeing them play and hang out. Family has always meant a lot to her as her role models growing up have always been her parents. 
"My parents and I are very close and who I am now is a really good reflection of them and how they taught my brother and I to be," Sapenter said. 
A large component in feeling comfortable with the whole walk-on process was the friendship of fellow incoming freshmen forward, Izzy Larsen. Coupled with Larsen's enthusiasm,the constant cheering at practice and the little things that the team did when she was starting out was what helped with the transition period. 
Besides basketball, Sapenter's next goal is to find a major that she loves. As an undeclared student, a major reason she chose NU was because of the co-op program and the opportunities she would receive in order to figure out her major in the Explore Program. 
Sapenter feels like she has a great balance at NU now.
"I started at the MidTown Hotel and all my non-basketball friends are still there," she said. "At times it's hard because it feels like you have to choose between the two if they both ask you to do things at the same time but it's a nice step-back from basketball as well because I can separate the two friend groups."
NU has a two-week trial period in which the walk-on player goes to practice with the team and works on plays and drills. It's a great way to truly see the whole player as opposed to only having a day for them to play the best they can and the coaches making a decision right away. 
"My advice to future walk-ons would be to keep working out and keep training because if there is one day that you aren't working to get better, there are 12-13 girls that are working every day to get better," Sapenter said. "You're also going to make mistakes, that's okay but you need to learn from them and move on right away."
Izzy Larsen
For forward Izzy Larsen, moving has become second nature to her. Having gone from Pennsylvania to South Carolina to Atlanta then back to Pennsylvania, the transition to Boston for college was seamless for her. 
"NU was the last school to recruit me and I really wanted to go to a school in a city that had a really good academic program," Larsen said about moving to Boston. "I had the question that, hypothetically, if I blew out my knee and could never play basketball again, would I still love the school? NU really checked off all those boxes and was the right choice."
Because of the constant moving around, her family has been her biggest supporter and role model as well. Her older sister, Elle, played basketball at Swarthmore College in Pennsylvania and inspires Izzy. 
Another big role model for her was her high school coach, Jan Azar.
"If I'm being honest, one of the main reasons I'm still playing is because I got to play under [Azar]," Larsen said. 
In terms of the team, graduate student forward Ayanna Dublin took her under her wing and showed her the ropes because of the similarities in their positions. She also has a connection with junior guard Katie May as they graduated from the same high school, as well as fellow freshman guard Maddie Vizza, who she played against and lived down the street from in Pennsylvania. 
Larsen is no stranger to high-intensity games but just like any athlete, has a few superstitions of her own. Her biggest superstition includes eating a mini original Slim Jim right before warmups. 
"In the biggest game of my high school career and in front of 10,000 people I forgot a Slim Jim<" she said." My mom came running in with a long Slim Jim and dramatically ripped it and rushed to give it to my coach for me to have for the game because she knew how in my head I would have gotten without it. And if I do say so myself, I played a great game,.
During this unprecedented season, Larsen's own personal goals are to keep her free throw percentage high, work on her self-talk and capitalize on any playing time she's been given.
Having the close-knit family she had growing up, she says that having a family and being a mom is going to be one of her biggest priorities post-college. As a current communications major with a double minor in business and journalism, she also hopes to pursue a career in journalism after graduating.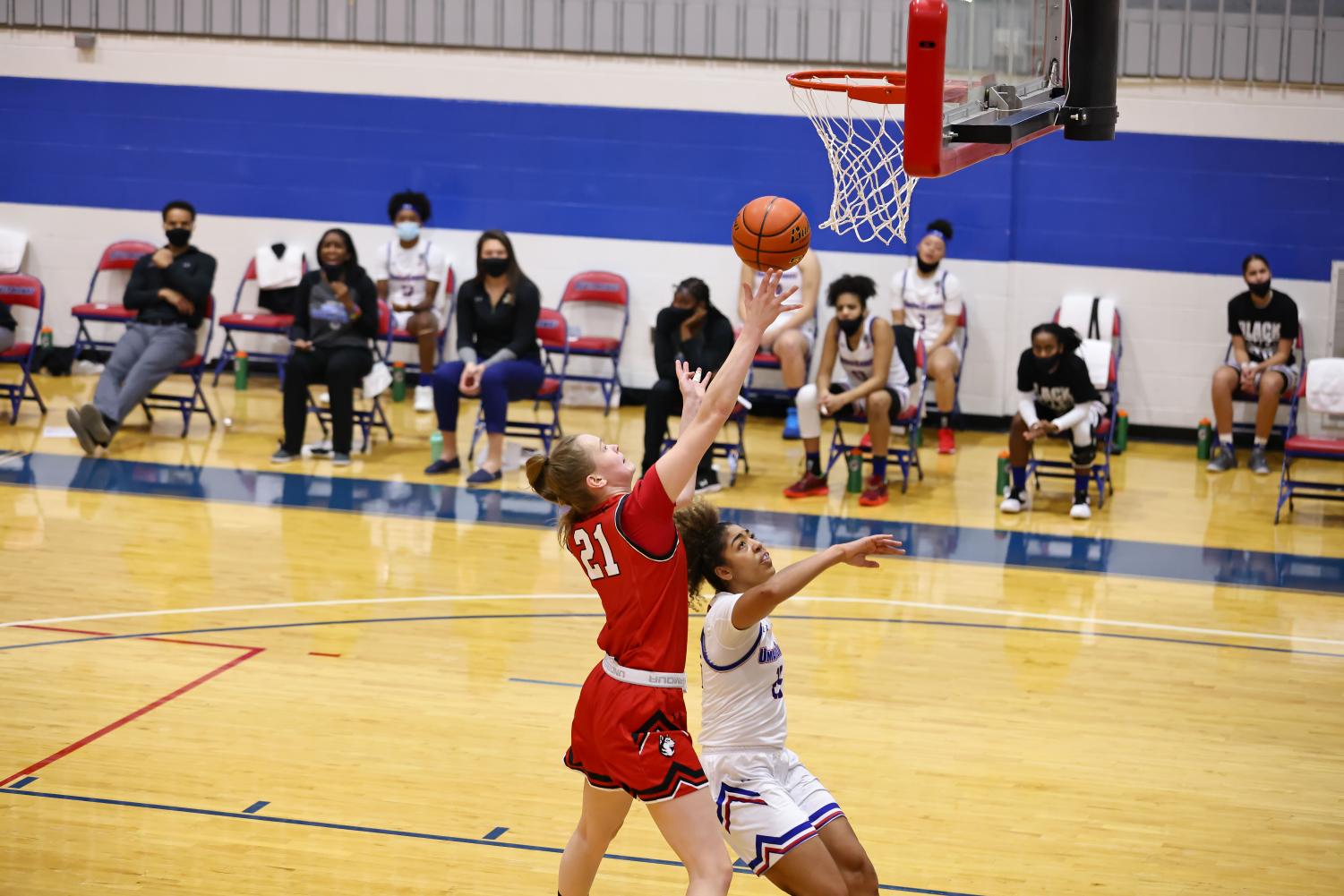 Leyla Öztürk
Forward Leyla Öztürk is only the second player over the last five years to cross the Atlantic Ocean from Europe and play for the Huskies. 
Back in Germany, she played for ALBA Berlin for six years while attending high school. Because it was a professional basketball club, she played against people that were significantly older than her. 
Prior to coming to Northeastern, Öztürk spent a year at a university in Germany completing a year of computer science. Despite this, she's decided to pursue a combined degree in communications and media and screen studies here at NU.
"I really liked the combination between basketball and academics, they both mean so much to me," Öztürk said about choosing NU. "The coaches had the right attitude about basketball and what I wanted out of it. It was honestly a perfect match." 
Despite being over 3,000 miles away from her mom she bridges the gap by Facetime calling her mother every single day to connect with her biggest supporter. 
"My mom is a single mom and has shown how strong one person can be no matter what they are going through, she has always been strong for me," Öztürk said.
To battle the woes of quarantine in Germany, her mother and her played many board games, including her notable favorite: Ticket to Ride. 
Öztürk's goals for this season are to grow as a person and a player, as well as to learn from her teammates both on and off the court. 
"Especially with COVID, I just want to play and no matter the situation, we are all just happy to be able to play the game we love," she said.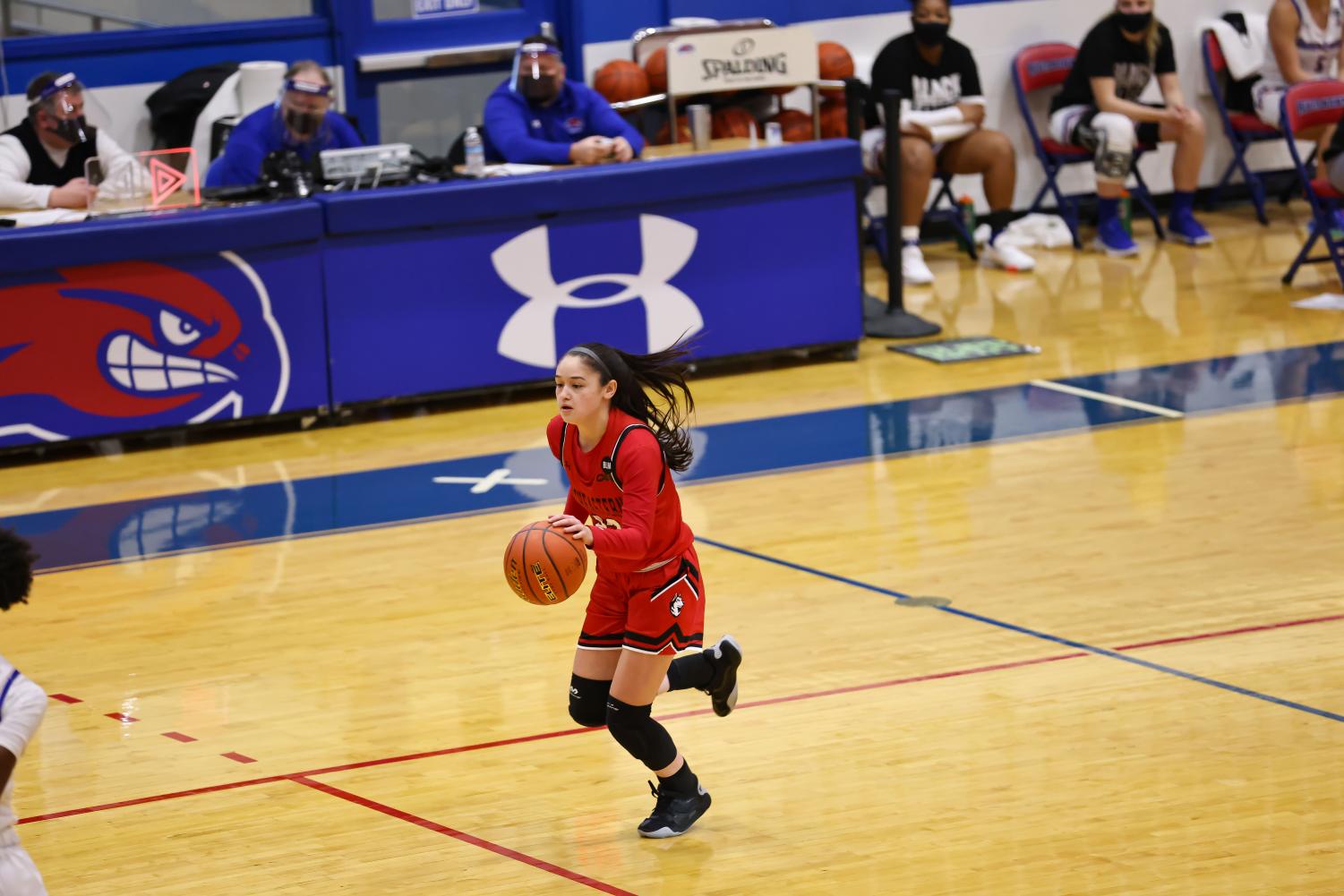 Maddie Vizza
Guard Maddie Vizza has been playing basketball since she could walk. She started in kindergarten but her entire family played throughout her life. She grew up going to her cousins' games before playing on different Amateur Athletic Union teams as well as high school teams, which showed her the familial aspect of basketball. 
"Every team has become a family to me and it's awesome to see a full circle," Vizza said. "The reason I really started [playing] was because of my family."
Eventually, She wants to coach basketball while pursuing her dream career as a physical therapist. 
Vizza chose to attend Northeastern because she loved everything about the school, from the academics to the location and more importantly, the athletics.
"I came up for an unofficial visit in my junior year and then committed in late March of my junior year because everything I could possibly want out of a program and school was shown to me," she said.
Being a natural-born leader as a point guard is an important quality for her and she noted that her communication skills are one of her biggest strengths, coupled with seeing the bigger picture on the court. 
"Right now I'm trying to learn from my teammates and work as hard as I can in practice to do whatever I can to help the team, whether that's in games or in practices," Vizza said. "I hope we make it to the end and get a championship, obviously, that's our main goal, but we're really happy to just be playing the sport and game we love."