Students bring mental health texting hotline to Northeastern area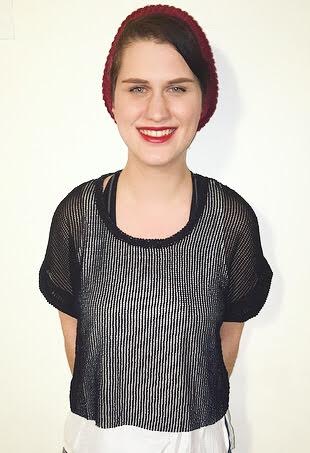 A new texting hotline is available in the Northeastern community to help students deal with everyday stress.
Lean on Me is an anonymous texting hotline that pairs people with peer supporters to talk about whatever is troubling them. The hotline was founded at the Massachusetts Institute of Technology in early 2016, but Northeastern students opened the Huntington chapter in February.
Julia Cooper, a junior psychology major, was one of the founders of the new chapter. She said she and the other founders were looking for a way to provide more emotional support for students around campus.
"We think this is just a really accessible type of support," Cooper said. "For some people, going to a therapist or even just talking to friends can be scary, or they might not have a ton of friends to talk to, so it's just a really accessible way for someone to have some support in a moment of stress."
The Lean on Me hotline has been operating since late February. When students text the hotline, they are connected with one of the group's peer supporters. The service is anonymous, so the peer supporters do not see the user's number, and the user does not see that of the supporter. Later, the user is prompted with various commands so they can end the conversation.
Co-founder Jessica Dampier, a sophomore behavioral neuroscience major, said Lean on Me especially benefits students because they can talk anonymously to their peers.
"I feel like a lot of times with other text lines or hotlines you're just talking to a random stranger and you have no idea what they're like," Dampier said. "But with Lean on Me, you know that it's another college student in the same city as you."
The Huntington chapter has 15 peer supporters including Kara Rofé, a freshman with an undeclared major. To become a supporter, Rofé had to complete an online application, interview and training program in January through Samaritans of Boston, an organization that provides life-saving suicide prevention services.
"It was basically teaching us about empathetic listening," Rofé said. "What to do when someone asks certain things, how to respond, how to use the software."
Rofé said she has not talked to many people yet, but she hopes the program will grow.
"I think it's going to help others find someone to talk to, and that's the goal," Rofé said.
Cooper and Dampier also said they are looking forward to growing the program. Cooper said she wants to make sure students know the hotline is here to help.
"It's something you can text anytime," Cooper said. "It can be scary, the first time you reach out to a line like this, but don't be scared. All the supporters are super friendly and personable and nice, and it's totally anonymous."
Students interested in getting involved can go the website lean0n.me/huntington and click the link to the peer supporter application. To connect with the hotline, students can text 617-202-2948.