Column: Why so serious, MLB?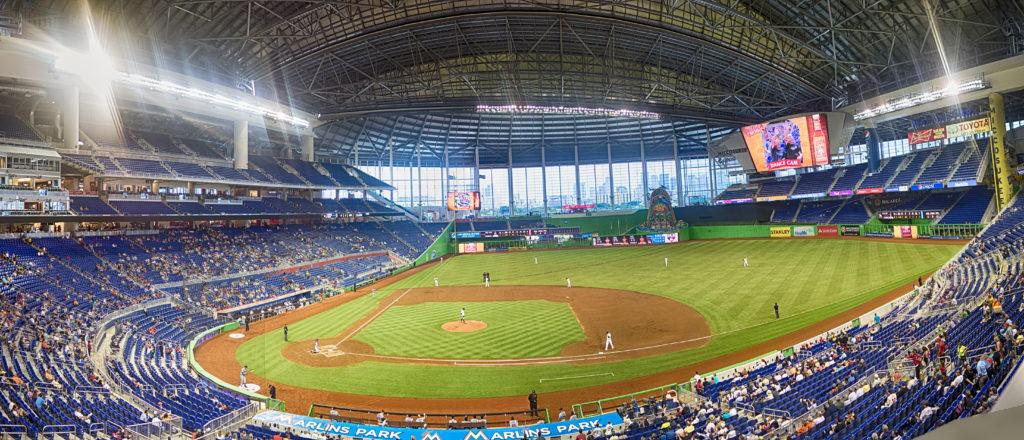 You would think that someone who makes a living by playing a game would be willing to have some fun while doing so. Unfortunately, there's an old-minded, stubborn faction of MLB players who have declared inappropriate any display of joy or emotion on the diamond. This is not only a backward and nonsensical stance for a group of men who have dedicated their lives to a game to take; it's the opposite of the route MLB should take in order to grow the game of baseball and make it appealing to a new generation.
Rewind to the 2015 American League Division Series when the Blue Jays hosted the Rangers for a decisive game five. The Jays were making their first postseason appearance since 1993 and the Rogers Centre was jammed with a swarm of Torontonians who had not seen a ballgame of that importance in decades, possibly lifetimes.
Jays slugger Jose Bautista was at the plate with two men on. He lined a no-doubter out to left-center. What ended up being more iconic than the hit itself, though, was what has become known as "the bat flip." Bautista nonchalantly flipped his bat up in the air, standing still in the box to admire his handiwork before trotting toward first as the building went berzerk.
This set off a contentious and downright absurd debate in the baseball community, with some traditionalists asking, "Should such displays of arrogance and celebration be tolerated?"
Of course they should. What child is going to want to watch baseball, let alone play it, if celebration is discouraged?
Rewind to May 2014 when the Pirates hosted the Brewers for a routine National League Central series at PNC Park. The two sides certainly had no affection for each other, but no incidents had occurred to date. When Carlos Gomez, the Brewers' flashy center-fielder, lined a ball off the fence in center for a triple, that changed. The Pirates' flame-throwing pitcher Gerrit Cole, who served up that three-bagger, took exception to Gomez pausing as he left the batter's box to admire his hit. After Gomez was called safe at third and play stopped, Cole strode off the mound, barking something at Gomez. We don't know what was said, but we can assume it wasn't kind. One thing led to another, both dugouts emptied onto the field and punches were thrown.
Stop and think about that for a moment. Two teams of 25 men actually rushed the field to physically fight each other because one player ran slowly to first base as he watched his hit soar through the air. How much more petulant, out of touch and unrelatable can a sport get?
Should his manager have been upset with him? Sure, you should never celebrate when it could cost your team on the scoreboard. Should Cole have cared in the least? Absolutely not. If anything Cole should have written him a thank you note after the game.
Fast forward to March 2017. The World Baseball Classic, an event that put this stark contrast in styles under a microscope like maybe never before, has just wrapped up. Though the stone-faced, don't-you-dare-smile Americans came out on top, it was a handful of other teams that made the tournament far more entertaining than previous editions.
The teams that had fun.
The 2017 WBC made for good television because it featured countries whose only claim to sporting fame is baseball—the Dominican Republic, Puerto Rico and Japan, to name a few—not only playing well, but appearing to have the time of their lives doing it.
Who didn't enjoy watching the Dominican-U.S. showdown at Marlins Park on March 11? The scene in Miami when Manny Machado, Nelson Cruz and Starling Marte helped the DR come back from a 5-0 deficit to defeat the Americans in front of a majority Dominican crowd (on U.S. soil, no less) was about as electric as baseball gets, certainly outside the month of October.
The Dominican stars skipped, smiled and fist-pumped their way around the basepaths while the U.S. dugout stood in unflinching seriousness.
As if trying to further fuel this absurd debate, U.S. infielder Ian Kinsler went public with his distaste for outward shows of emotion on the ballfield.
"I hope kids watching the WBC can watch the way we play the game and appreciate the way we play the game as opposed to the way Puerto Rico plays or the Dominican plays." Kinsler said, according to The New York Times. "That just wasn't the way we were raised. We do show emotion; we do show passion. We just show it in a different way."
Yeah, you do, Ian. In a boring way.
I love baseball, but I'll be the last to take it too seriously. Kinsler and the rest of the Americans need to follow suit if they want today's kids—or anyone, for that matter—to embrace their game.