Series preview: No. 1 UMass and No. 8 Northeastern to do battle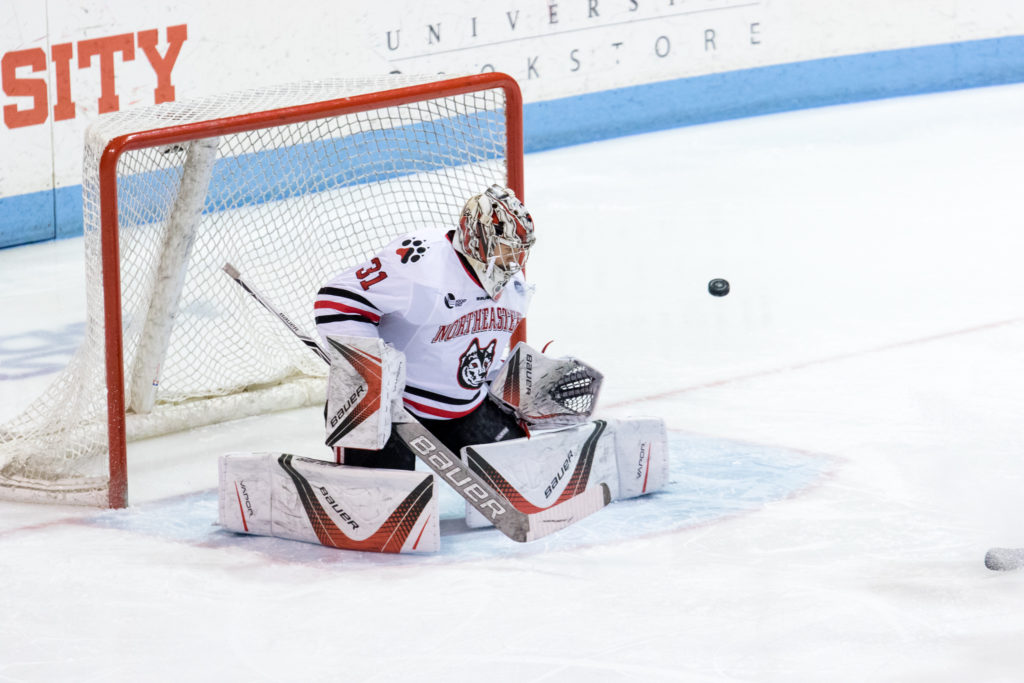 Matchup: No. 1 UMass (17-3, 9-1 Hockey East) vs. No. 8 Northeastern (14-4-1, 8-2-1 Hockey East)
Time and place: 7 p.m. Friday at the Mullins Center, 7 p.m. Saturday at Matthews Arena
Statistical leaders
Northeastern: F Grant Jozefek (19 points), F Zach Solow (11 goals), G Cayden Primeau (.923 save percentage*)
*G Ryan Ruck has a .958 save percentage, but has only appeared in four games this season.
UMass: F Mitchell Chaffee, F Jacob Pritchard, D Cale Makar (tied with 24 points), F Mitchell Chaffee (13 goals), G Matt Murray (.933 save percentage)
It'll be the first time a top-ranked team has come to Matthews Arena since November 2015 when Providence came into the old rink. It also could be a pivotal point in this Hockey East season. UMass has been white hot all season as their record shows, but Northeastern is just one point behind them in the league standings. A split this weekend would go a long way toward opening a path for the Huskies to finish on top.
That's a tall order, though. UMass looks loaded, especially on offense. Chaffee, Pritchard and Makar — two sophomores and a senior, each boast 24 points in 19 games. NU doesn't have a single skater with 20. The team numbers appear a bit closer, however. The Minutemen have 77 goals and 659 shots on goal, and the Huskies aren't far behind with 68 goals and 641 shots.
This could mean that Northeastern is more balanced offensively than the Minutemen. They do have 10 skaters with double-digits in points, and six with at least 15. UMass has eight in double digits, and five with at least 15. It's hard to say that this will result in the Huskies winning a shootout — often, the raw offensive skill that UMass' top scorers exhibit will prevail in that type of game.
NU will need a big weekend from its defense. Both teams have allowed an identical 38 goals this year, but NU might have an edge in goal. While Cayden Primeau is firmly the No. 1 goalie, the return of Ryan Ruck from injury gives coach Jim Madigan an interesting option in back-to-back situations such as this one. Ruck has looked good in his four appearances (three starts) this year, with a .958 save percentage and a shutout. Madigan could roll out Ruck in one of the games, which could be advantageous because NU would have a fresh goalie in each game.
It will be by far Northeastern's toughest test of the year, and the team's road prowess (7-1 away from Matthews) will be tested. They'll need contributions from many sources and unflappable goaltending to attain what would be invaluable wins this weekend.