Program for legacy students creates confusion, isolation
When Matthew Han, a first-year who plans to be a business administration major, listed his older brother as a graduate of Northeastern University on the Common Application, he had no idea it would result in his placement in a mysterious program upon admission to the school.
"I just applied to Northeastern and I got accepted through the ContiNUe program," Han said. "When they sent me my acceptance letter, it said you've been accepted to the ContiNUe program, and no one understood what that meant."
ContiNUe is a program that began this academic year for legacy students, people who have an immediate family member who has graduated from Northeastern. A total of 44 students are currently enrolled in the program, said Vice President of Communications at NU Renata Nyul in an email to The News on Feb. 5. Most of them are housed at the Midtown Hotel, and a few commute.
ContiNUe students take classes through the College of Professional Studies, and can matriculate to an academic college after a year if they meet certain requirements.
They're given a limited choice in the classes they can take, in some cases preventing them from working toward their intended major. As they aren't enrolled in the respective schools for their prospective majors, they don't yet count as being enrolled in that major. James Sibley, a first-year who plans on being a biology major, already had credits for all of the available CPS courses he needed to take for his major from AP classes in high school.
"Last semester I only took electives because the few APs I had coming in lined up with the core classes they offered," Sibley said. "I only feel prepared because of high school. I did AP [biology] in high school but other than that, there's no preparation for my major."
Every student in the program is also required to take a monthly entrepreneurship seminar. The class, which is three hours long, features guest speakers and is meant to link together different majors with entrepreneurship as a theme that "cuts across disciplines," Nyul said in the email.
Students in the program described the class as unproductive. Hussein Mehdi, a first-year who is undecided on which major he wants to pursue, said that while he appreciated a few of the guest speakers, he found the class overall to be pointless.
"There's no curriculum, it's just us sitting and they talk to us about what it means to be an entrepreneur, but there are no actual submissions," Mehdi said. "I just don't learn anything from it. I don't get anything out of it."
While students in the ContiNUe program will matriculate as regular second-year students at the end of the academic year, they've largely been separated from campus life, said TJ Scanlon, a first-year who plans to be an architecture major.
"We didn't have an orientation with everyone else. We were here, they just didn't tell us about any of the activities," Scanlon said. "It seems like such a simple thing to do, just send us an email with the times of things so we could go and participate. It shouldn't have been a big deal to just tell us that there were things happening."
Sibley said the only reason he knew about Fall Fest was that he walked into it by accident. If he wasn't a member of the Phi Gamma Delta fraternity, he said, he wouldn't have any contact with students on campus.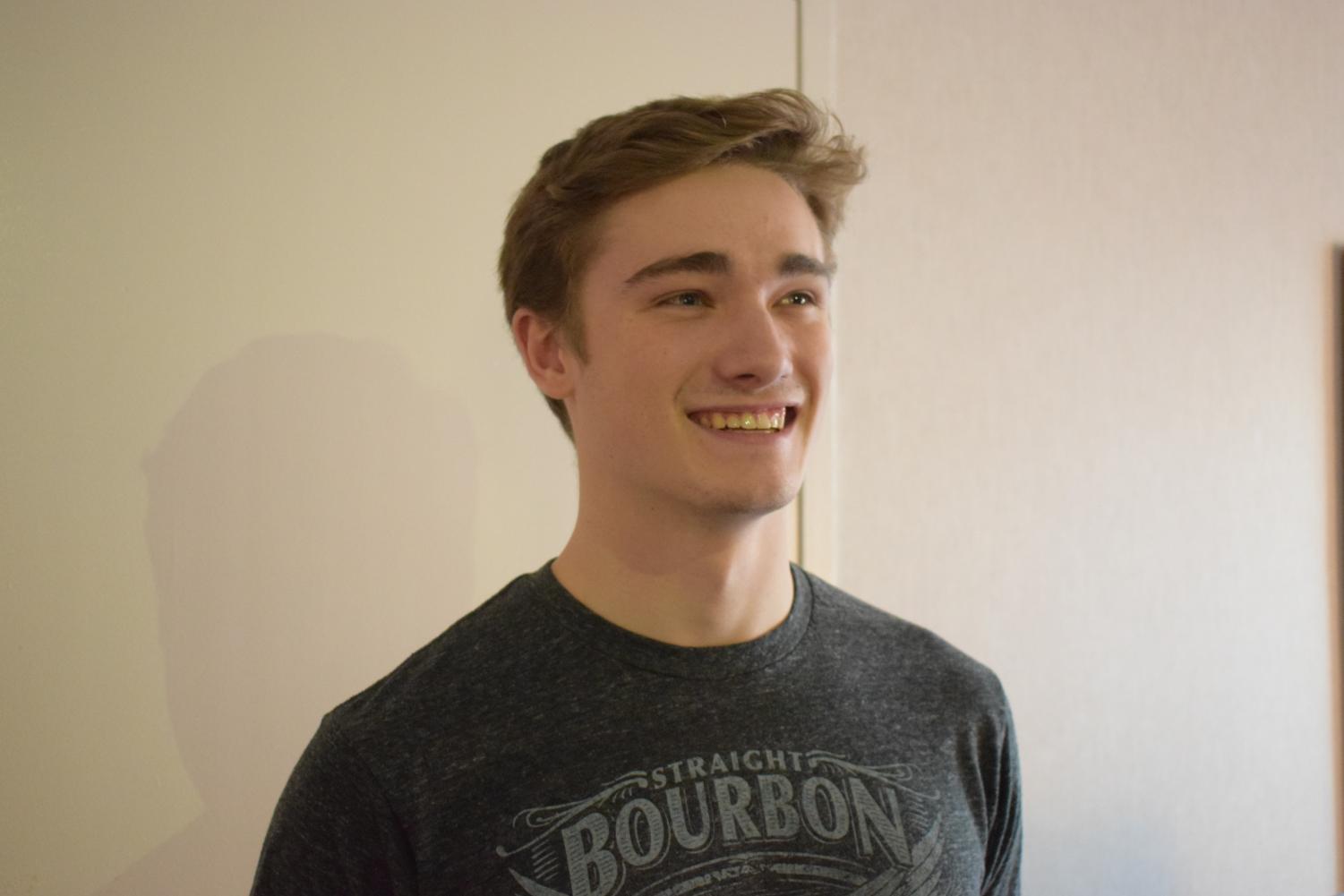 Sibley said that part of the reason the ContiNUe students were housed together was to facilitate friendship in the small group. This hasn't panned out, he said.
"We have a [friend] group of five or six here at the hotel, and outside of that I'd say I barely talk to anyone else," Sibley said. "I'm acquainted with them, I know their names, but that's about it."
None of the students in the ContiNUe program applied to be a part of it. Rather, their participation was a condition of their enrollment to the university – they had to choose between joining ContiNUe or looking at other universities.
A general lack of information about the program complicated the students' decisions.. Han said he repeatedly emailed the advisor for the program for more information.
"I emailed her trying to find out what the program was about because I didn't understand it, no one understood it, and she wouldn't really answer my question," Han said. "She would direct me to emails that they sent out the first couple of days, the first weeks."
Despite their lack of choice in the matter, the confusing nature of the program and the frustrations of living far away from campus, many ContiNUe students were still glad to be accepted to the university.
"I'm very thankful for this program because I wanted to go to this school," Mehdi said. "If it weren't for this program I wouldn't be at Northeastern."
Luca Curatola, a first-year who is undecided on which major he wants to pursue, said he wasn't too bothered by the program, despite its flaws.
"I don't look at it really differently from any other freshman year," Hieratola said. "We're not as integrated into the school as other freshman but it's the same education and we're transitioned into the school normally anyways, so I think it's worth it."
The university plans to continue the program next year, Nyul said in the email, though it hasn't yet decided where students will be housed. The Midtown Hotel is currently being acquired by real estate company National Development, which hasn't yet decided what it will do with the property or when it may cease operations as a hotel.
If the program returns next year, current students say it will need a clearer purpose and better messaging, and ideally wouldn't involve separating students from the rest of the university.
"I feel like the program isn't fully finished and they shouldn't have had it because no one understands what it is," Han said. "It's like they're flying an airplane while building it."