Allston in 2019: From 'Rock City' to college neighborhood
The exterior of Great Scott could most generously be described as understated. Allston's favorite 240-person music venue does not have a marquee. There is no fluorescent sign inviting patrons in; the only thing that distinguishes Great Scott from the banks and Thai restaurants that line the rest of Commonwealth Avenue is a faded green awning over the building's entrance.
But step inside and patrons are transported into a carefully crafted haven of alternative and indie rock music. The nightly concert crowd files in around 8 p.m., bringing a mix of loyal Allston music junkies and increasingly, out-of-towners who have traveled to the neighborhood to see a show at Great Scott. The intimate rock hall gained mainstream fame in 2016, when the national music website Consequence of Sound ranked it as the eighth-best concert hall in America.
Since 1996, Tim Philbin has managed both Great Scott and O'Brien's Pub, a nearby bar and music venue. Philbin attributes Great Scott's rising success to the hard work and precision of his staff.
"It's a combination of our location, staff and attention to booking … even the music that's played in between bands isn't an accident, everything is very intentional," Philbin said. "We have some of the best sound engineers in the city."
By local estimation, Great Scott and O'Brien's Pub are some of the last remaining music venues in Allston that provide high-quality performance opportunities for area musicians. Allston, affectionately dubbed "Rock City" by locals, rose to prominence as the heart of  Boston's rock scene between the 1960s and 1980s when a growing community of young artists was drawn to the neighborhood's rock halls and affordable rent. Now-famous acts like Aerosmith got their start in Commonwealth Avenue apartments, and many of these bands returned to Allston venues even after gaining national recognition.
"Artists tend to be working class individuals so they tend to flock to affordable neighborhoods," said Emma Walters, executive director of Allston Village Main Streets, an organization that connects Allston's small business community to technical resources offered by the city of Boston.
Walters, an eight-year resident of Allston and a graduate of Boston University, said that Allston's "Rock City" identity, driven by an increasingly young student population, is anchored in the Allston community by venues like  Great Scott and O'Brien's Pub.
"You see a lot of bands who are graduating from basement shows because O'Briens is really accessible and affordable," Walters said. "Like any neighborhood, though, there's a real shift in the people who are able to live here."
Allston, like almost every other neighborhood in Boston, has felt the pressures of  gentrification and displacement. In 2016, Allston-Brighton rent increased by eight percent, said Ishay Grinberg, president of the website RentalBeast. Rising rent costs have begun to impact Allston's identity as a working class artist's home, and it's shifting who can and cannot play the neighborhood's music venues.
Just a few blocks down from Great Scott, Annabelle Lord-Patey works as a ticket-taker for a larger concert venue, Brighton Music Hall. Lord-Patey, a third-year music therapy major at Lesley University, just renewed her lease on her Allston apartment. She hopes rent remains reasonable in her post-graduation years; the aspiring singer-songwriter wants to start a band with her neighbors.
"I'm hoping to stick around here … I think one day I'll end up somewhere warmer, but Allston is cool as hell," Lord-Patey said. "I don't have any interest in moving to Brighton, everything's here in [Allston]."
Drawn to Allston for the same affordable rent and musical community that drew in artists in the 1960s, Lord-Patey said that access to "Rock City"'s stages has changed since Aerosmith's beginnings.
"[Great Scott] puts on a lot of good, local shows, and that's the one local place left that does." Lord-Patey said. "Gentrification is real, small clubs are closing down, it's mostly big stuff like [Brighton Music Hall]."
For 40 years during the height of Allston's "Rock City" era, the building now known as Brighton Music Hall was an intimate, 340-person venue called Harper's Ferry. Like any good indie hotspot, Harper's Ferry featured a list of now-famous acts before they gained full national recognition. Maroon 5, Dropkick Murphys and Fall Out Boy all stopped by Harper's Ferry during its tenure as Allston's rock mainstage.
But in October 2010, Harper's Ferry's management unexpectedly announced that the beloved music hall would be closing down because John Corey, the property's landlord, decided not to renew the lease.
Just two weeks after Corey announced Harper's Ferry's closure, the building was bought by three co-owners of Paradise Rock Club, a nearby music hall on the border of Allston and Boston University's West Campus. One of these owners is Don Law, the president of Live Nation New England and co-owner of Boston Opera House and the Orpheum Theatre. In January 2011, Law and his colleagues reopened the Harper's Ferry building as "Brighton Music Hall," hoping to rebrand the venue as a destination for the more famous acts usually booked by Paradise Rock Club.
Today, Brighton Music Hall has the same red-and-black exterior as its predecessor, but the venue feels inaccessible for young music students like Lord-Patey.
"You're lucky to get a gig in a place like this because it's all touring bands," Lord-Patey said. "Now we get a lot of bands from far away, not a lot of local bands."
For an older generation of residents, the loss of Allston's "Rock City" identity is not something to grieve. Charlie Vasiliades, vice president of the Brighton-Allston Historical Society, said college residential development, not Allston's rock halls, have been the driving force behind the "Rock City" community. The 1960s birth of Allston's "Rock City" moniker coincided with the beginning of Boston College and Boston University's encroachment on Allston and Brighton's land.
"A college population and a near-college-age population creates a fertile ground for groups being created in people's basements, that's a place where musicians live," Vasiliades said. "But "Rock City" is not relevant to those of us who are not young and not part of that scene."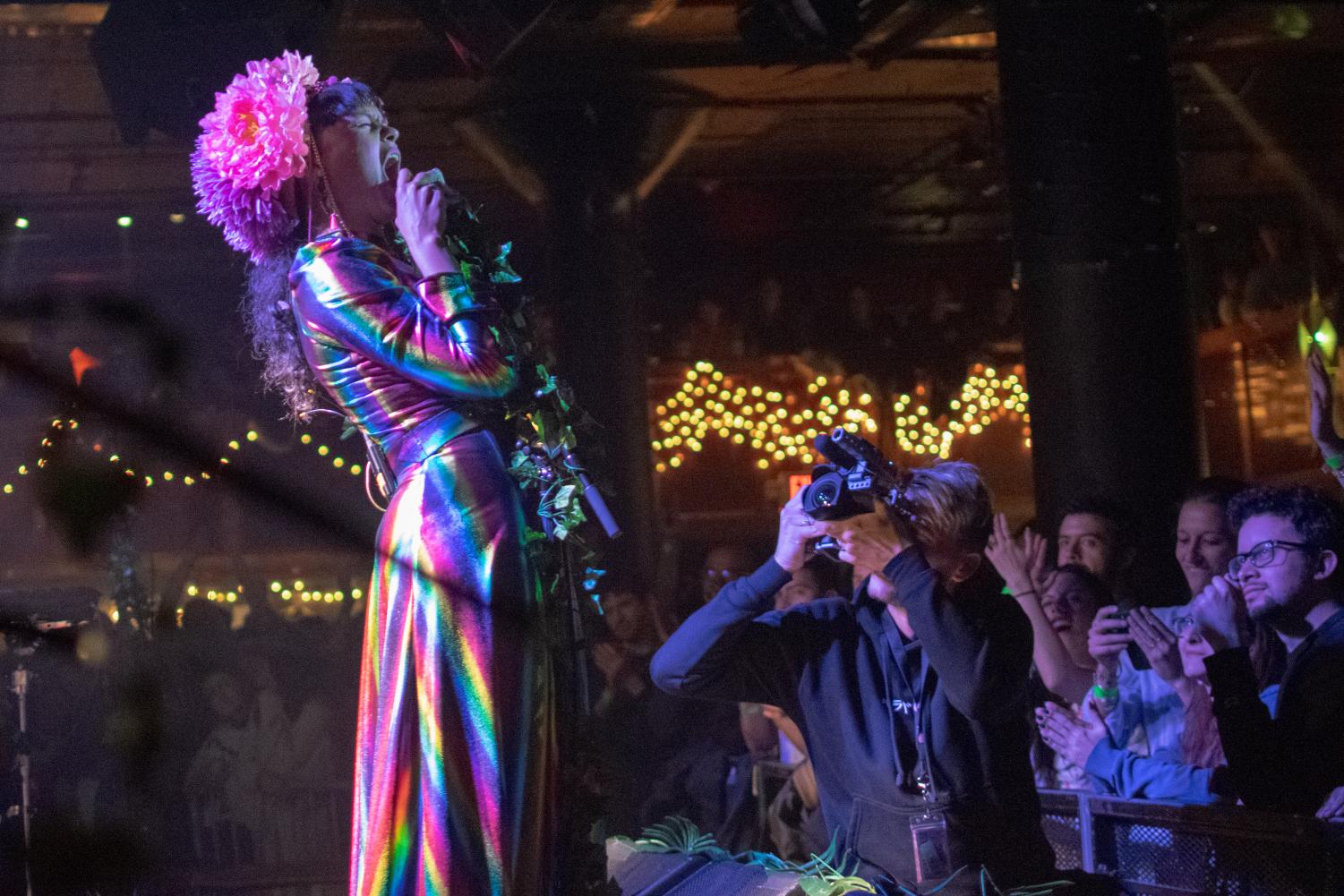 For Vasiliades and many of the longtime residents of Brighton and Allston, Allston's increasingly young population make for poor neighbors. The students and 20-somethings that make up most of the community seem transient, and Vasiliades said young people don't stay in Allston long enough to care about it.
"[Brighton-Allston] went from people who called it home to people who were just passing through," Vasiliades said. "There's very little sympathy for the "Rock City" crowd being displaced because that crowd did the same in the 1960s and 1970s."