Students pursue diverse range of Spring Break opportunities
For many students at Northeastern and around Boston, academic, professional development and volunteer opportunities carried over into spring break. On campus, high schoolers from across the state took part in a marine science symposium while NU students spent time across the country and abroad.
Through its Alternative Spring Break program, the Center of Community Service, or CCS, offers students the chance to perform volunteer service and engage with communities around the United States and South America.
Dozens of students took part in the Alternative Spring Break program, or ASB, traveling to places like Puerto Rico, the Dominican Republic, Ecuador, Texas and Arizona to engage with communities and work on volunteer projects.
Giselle Rodriguez Benitez, a second-year economics major, and Justin Mudryk, a second-year chemical engineering major, have been a part of the program for two years, first as volunteers and now as team leaders for a project with the Tandana Foundation near the Andes Mountains in Ecuador.
The program encourages students to interact with the communities and do work that contributes to long-term, sustainable solutions. The students on the trip stayed in a community center, and Rodriguez Benitez and Mudryk talked fondly of their interactions with members of the village, especially the children who went to school in the center.
"We got really attached to this one little girl Jamie that led us down the mountain, and we would all be very tired or nervous that we were gonna fall and she was just jumping off of trees and jumping off the mountain like it was no big deal," Rodriguez Benitez said. "We had to go down that hike, and then we got to juice sugar cane … we got to make juice from it, and it was really cool."
The students participated in a project to build a better irrigation system for the village. The small community in the area led and helped design the project.
"During the rainy season they're fine on water, but during the dry season they start to get low on water supplies," Mudryk said. "They had their waterfall that goes into a pool that they collect their water from, and our job was basically to just help them dig that out as much as they could so they could eventually put a tank there so they can store water."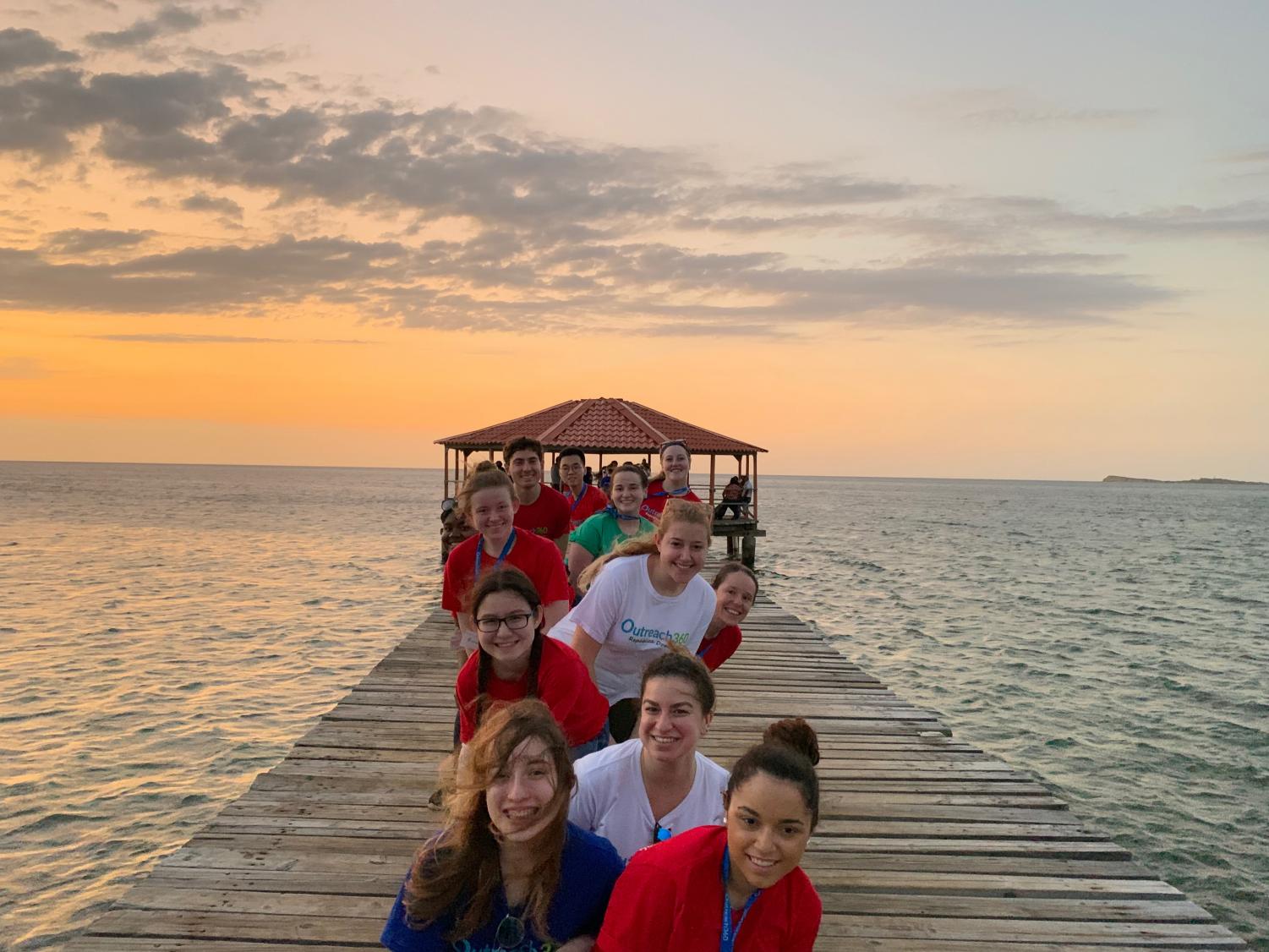 More than 3,000 miles away in Boston, high schoolers dissected squids, participated in workshops on marine science, and listened to a keynote presentation on research of humpback whales living off the coast of Massachusetts at the High School Marine Science Symposium on March 7.
"[The goal is] to give high school students the chance to come and dive in to marine science activities and information," said Linda McIntosh, the director of education for the Wade Institute for Science Education. "They get to learn about marine careers in addition to some of the things that are happening in the oceans today."
Max Besser, a representative for East Coast Divers, a company that provides scuba certification, services and gear, and said the event can get young students interested in the environment.
"High school is a good break-in point for kids who are thinking about the marine science world and want to get into it," Besser said.
Another alternative break took place in the Dominican Republic in the small town of Monte Cristi near the Haitian border, with the goal of educational development for students in the area. Marsha Smiekle, a second-year nursing major, was a team leader for the event and Michael Fialkoff, a third-year bioengineering major, a volunteer.
"[Our goal was to] help further and enrich the education program in the country, because it is underfunded by the national government," Smiekle said. "We spent the week bouncing between the public schools and some extracurricular opportunities with other students where we helped them with either learning English more or helping them to develop their Spanish efficiency."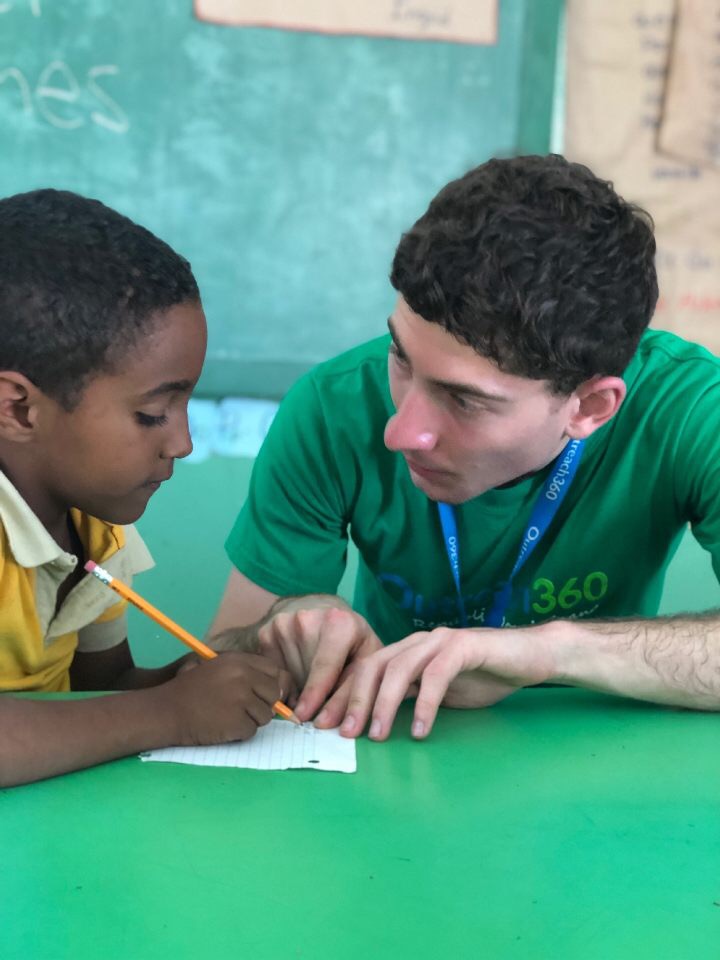 Fialkoff said his team hoped to set the students up for long-term success, trying to avoid the tendency to produce a short-term effect that fades with time.
"Every week there's new volunteers coming in and helping even if the kids aren't completely fluent in English, just exposing them to the language and trying to increase their proficiencies," Fialkoff said. "That way they can go to college or get a job or move to the city. Just so they have options."
All of the team leaders recommend the program, and Smiekle said that despite being different in scope and scale, communities abroad face similar issues to those in the US.
"The common denominator is just not having resources, and it manifests in different ways in our country and in that country, and there is that common thread that they do need more where they don't currently have it," Smiekle said.
Correction: An earlier version of this story mistakenly listed Fialkoff's position. He was a volunteer on the trip.