City councilors grapple with lack of diversity in burgeoning pot industry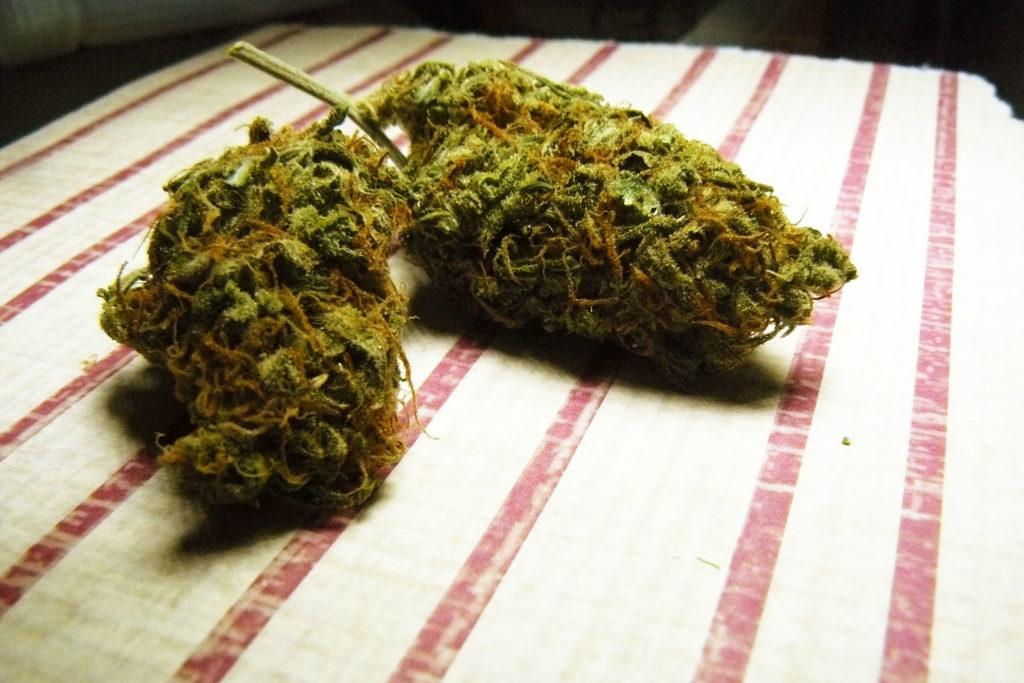 The Boston City Council is considering legislation that would ensure minority equity in the state's budding cannabis industry.
The American Civil Liberties Union, or the ACLU, cites that for decades, people of color have been arrested and tried for drug-related crimes at a disproportionately high rate, and vulnerable communities have felt the brunt of the war on drugs. Now these groups, referred to in a city council meeting in early February as "equity applicants," are trying to get an equal opportunity to participate in the rising industry.
The proposed law mirrors legislation introduced by then-City Councilor Ayanna Pressley in June 2017, which would have established equity parameters within liquor licensing using an online registry. Now, the registry would be used to ensure transparency in marijuana licensing and would map out the scope of the cannabis industry in Boston. Separately, the proposal would create a Boston Cannabis Board, which would give minority applicants more resources for establishing their own businesses.
According to the ACLU, marijuana use is roughly equal among African American and white communities, but black Americans are almost four times as likely to be arrested for marijuana possession.
Councilor Kim Janey, when she introduced the legislation at a Boston City Council meeting in February, said that "ensuring equity in this industry will help us correct the harms and right the wrongs that have been inflicted by mass incarceration," and that this will be a step toward "making sure that communities that have been locked up are not locked out of this economic opportunity."
Some members of the Cannabis Control Commission believe that ownership isn't necessarily the only avenue to equity in the industry, and that Massachusetts should focus more on helping women and minorities find any employment within cannabis shops.
The Color of Wealth in Boston, a joint publication between Duke University, The New School and the Federal Reserve Bank of Boston, found that a typical white household in Boston is more likely than non-white households to own every type of liquid asset— almost half of Puerto Ricans and a quarter of U.S. blacks don't have either a savings or checking account, compared to only 7 percent of white Americans.
As Janey cited from Boston Globe Spotlight series about racism in Boston, the median net worth of black family households is $8 as opposed to $247,500 for white families.
Shanel A. Lindsay, Co-Founder of 'Equitable Opportunities NOW,' a non-profit organization dedicated to fighting for minority representation in the cannabis industry, said there should be a higher focus on the local aspects of the state's cannabis industry.
"We need to start prioritizing people at the local level like the prioritization at the state level," Lindsay said.
Lindsay's organization has been closely following legislation since the beginning and said she believes that the mayor will show his support once it reaches his desk to be signed.
"I think it's absolutely necessary. Without this, there won't be equity in Boston," Lindsay said.
In the city council meeting, Janey said the cannabis industry has already generated enormous wealth — after just 10 weeks of operation, cannabis sales have generated $27.9 million in revenue across the commonwealth, and to date not a single minority-owned cannabis business has been approved by the state of Massachusetts.
In the six years since recreational marijuana was legalized in Colorado, recreational sales generated 78 percent of sales revenue in the state, and tax revenue jumped to $247 million in 2017. Marijuana sales have exceeded $6 billion since Jan. 1, 2014.
In 2016, the Boston state legislature passed a bill to legalize, tax and regulate the adult use of marijuana.
"62 percent of Boston voted to overwhelmingly support this proposal," Janey said.
According to state law, Boston will have a minimum of 50 marijuana businesses, and equity applicants will need to act fast to get the necessary proper licensing and real estate.
Jaison L. Cramer, a member of the Mashpee Wampanoag community and an aspiring small business owner, has been working to obtain a license for nine months with no end in sight.
"A lot of the people in the industry tend to be either people from outside the state or larger companies that already have very good financing," Cramer said. "It's been challenging, just navigating all the different municipalities. Boston for example is a lot different than maybe a smaller town. We have a lot of parks, a lot of schools."
Apart from zoning, prospective Cannabis purveyors struggle to find the real estate for a reasonable price.
"You have to let a landowner essentially know what you're doing there and as soon as they hear cannabis, the rent basically quadruples from what it was originally," Cramer said. "Which makes it pretty hard for smaller businesses or people of middle-class wealth."
Some of Cramer's customers, including his father, George Cramer, believe there is a need for equity in the industry. Many large corporations already have a major market share in the industry, often through pre-existing licenses to sell medical marijuana.
"Where is the competition, how can others get in when these people already have their foot in the door?" George Cramer said. "They're already in. They've been making money. They shouldn't be allowed to do that again and again."
The city council will soon decide the fate of minority-owned businesses in the cannabis industry. Time will tell whether this legislation will truly provide an avenue for communities that want a stake in it.