Boston Calling kicks off three day festival with big-name performances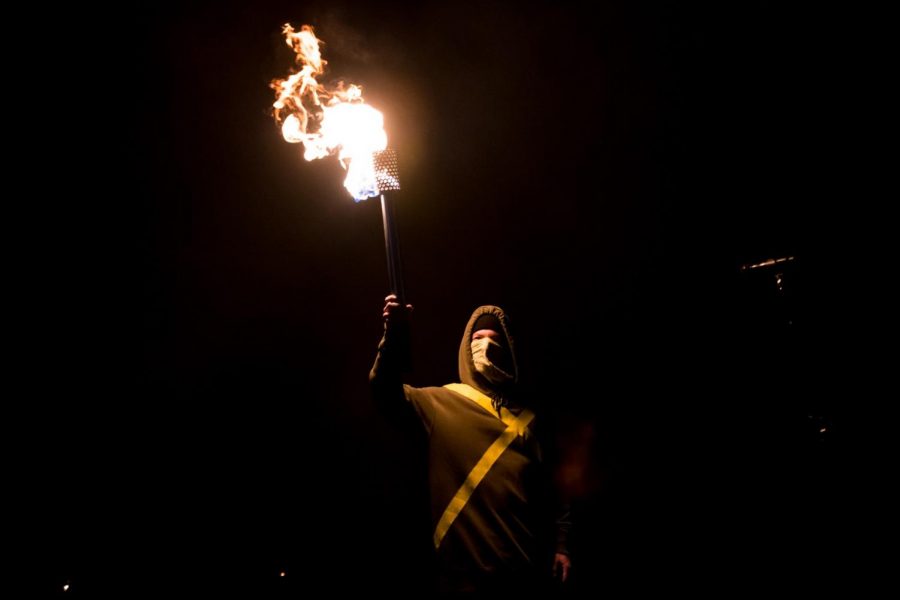 The 10th annual Boston Calling music festival kicked off with a series of explosive performances Friday night, featuring headliner Twenty One Pilots.
The festival, returning to the Harvard Athletic Complex for the second time, featured a packed bill of energetic live music in a variety of genres, spanning alternative, rock, hip-hop and R&B. In addition, this year's festival showcases comedians, DJs and the Boston Ballet on their arena stage.
Noted alternative duo Twenty One Pilots was one of the biggest draws of the night. The band, whose combination of hip-hop, alternative rock and emo defies easy classification, returned to Boston Calling to entertain a devoted crowd for an hour and a half, alternating between emotional ballads and high-energy, synth-driven songs.
Frontman Tyler Joseph sang, rapped and played the bass, ukulele and piano over the course of the set, while drummer Josh Dun pounded away at his kit. "Ride," off the band's fourth album, started out with Joseph's spitfire vocals and percussive bass, before leading into a soft piano interlude. Then, Joseph asked the audience to pair off and have one person climb on their partner's shoulders.
"The heavier person goes on top," Joseph said, to laughs from the crowd.
Twenty One Pilots finished with "Trees," which started with an emotional piano-driven verse before driving to a powerful climax. Thanking the crowd for staying to listen to them, Joseph told the audience they hoped to return again to the Boston Calling stage.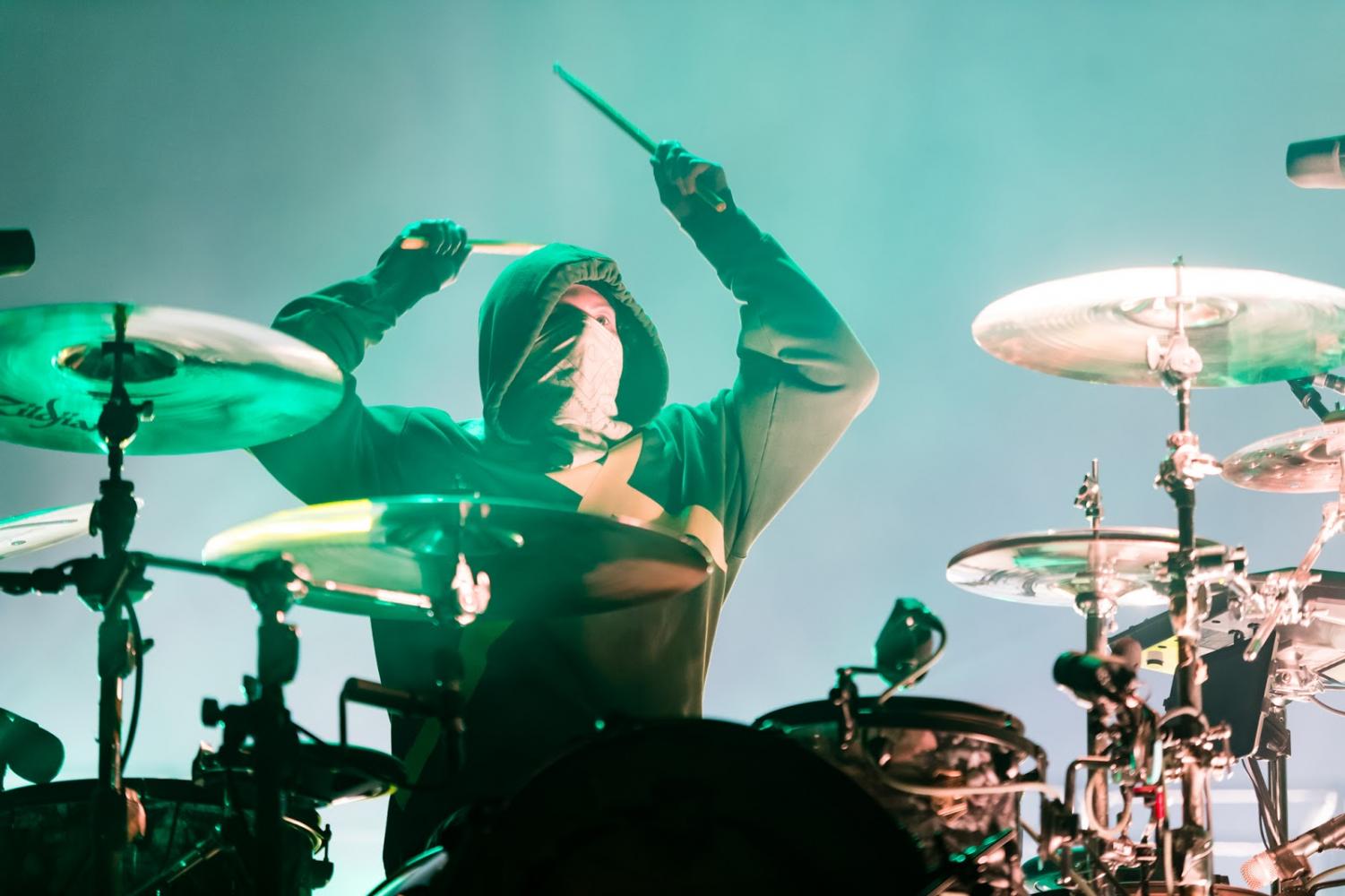 Earlier in the day, Los Angeles-based indie folk band Lord Huron took the Red Stage to deliver a set filled with mellow, moody rock-tinged songs. The band layered three guitars on top of each other, delivering a wall of reverb-laden sound, over which Ben Schnieder, the band's founder, lead singer and guitarist, alternated between crooning ballads and belting out foot-stomping, acoustic-driven numbers. But the guitars were the main focus, switching between a country twang to indie-pop strumming.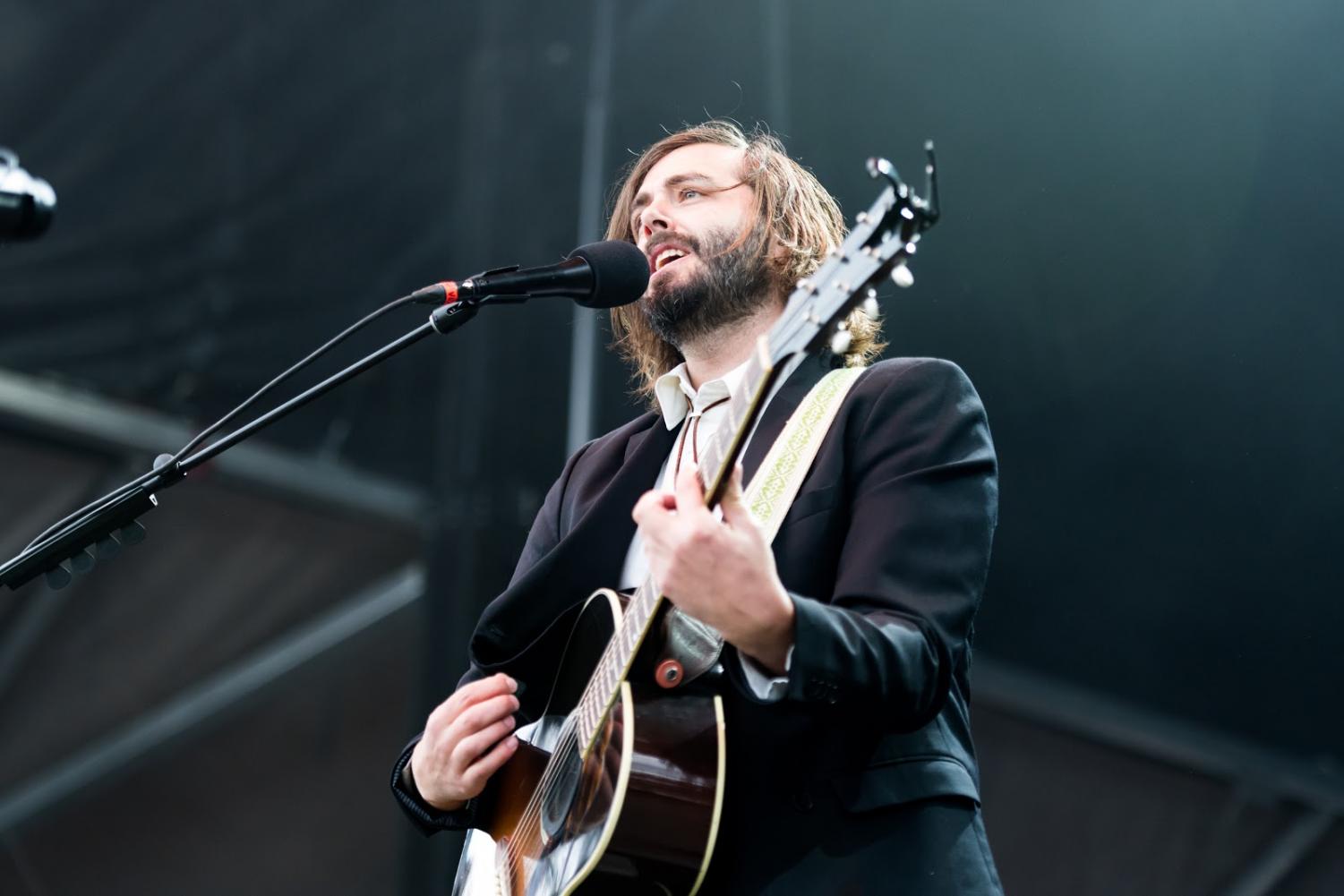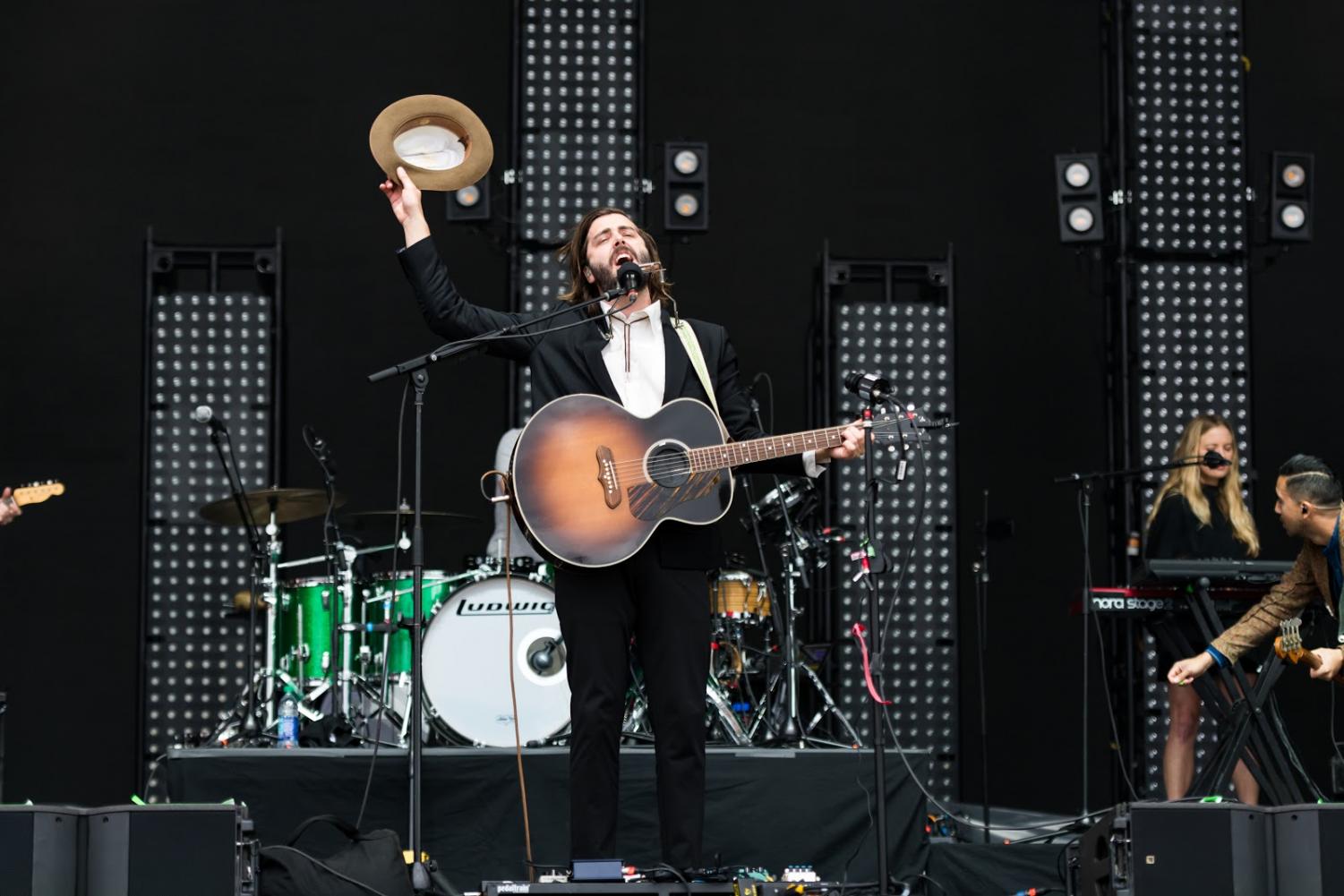 The crowd stayed mostly silent during Lord Huron's set, taking in the mellow vibes. That wasn't the case for French singer-songwriter Christine and the Queens, otherwise known as Chris. The crowd erupted as she took the stage amid a blaze of pyrotechnic glory, kicking off a high-energy set. Backed by a cadre of dancers, Chris delivered song after song of heartracing pop.
"We have to reinvent everything," Chris said, setting the tone for a show that challenged notions of beauty, sexuality and gender. Switching between French and English, Chris delivered a passionate vocal performance, including a stripped-down cover of David Bowie's "Heroes."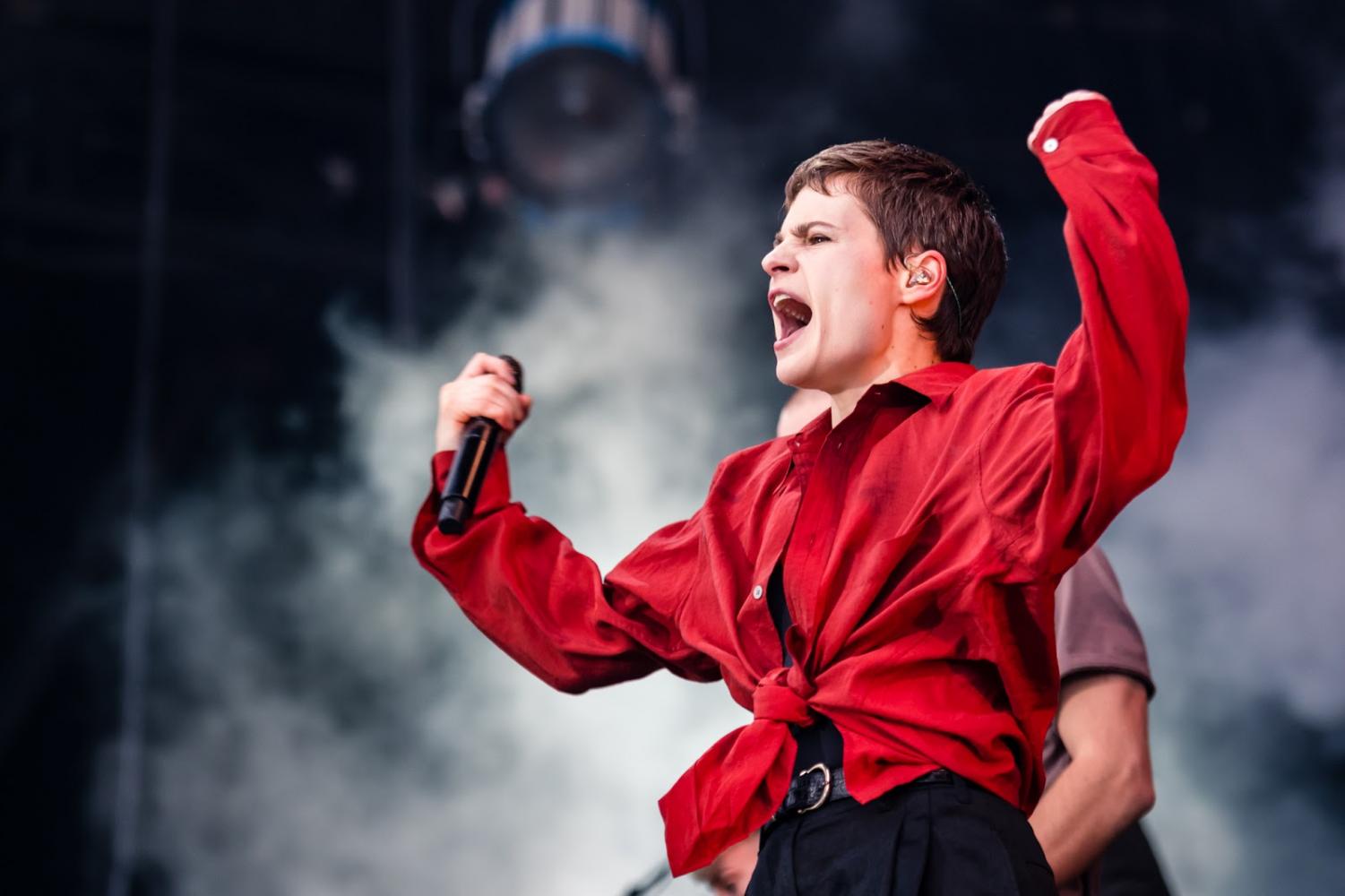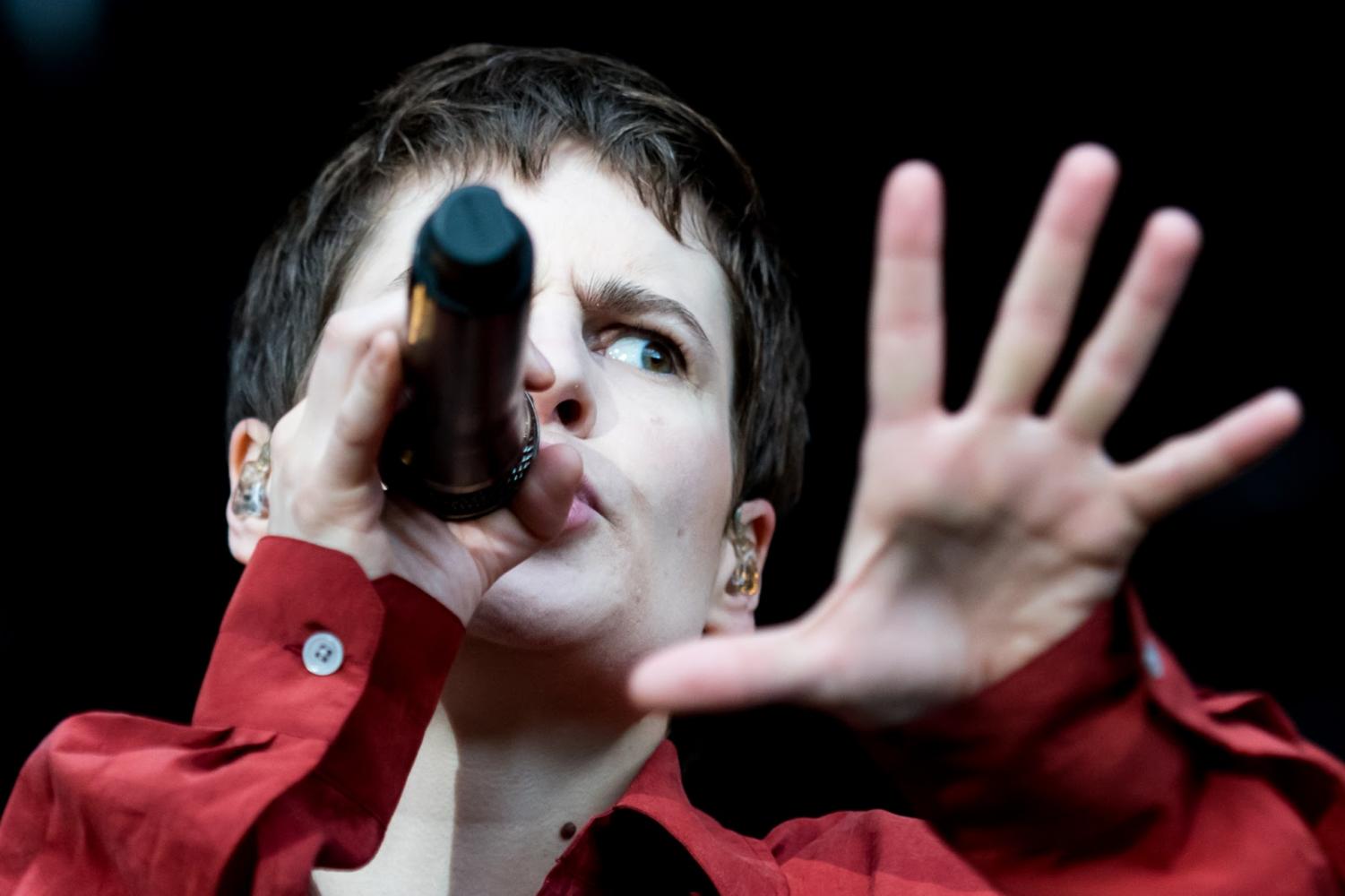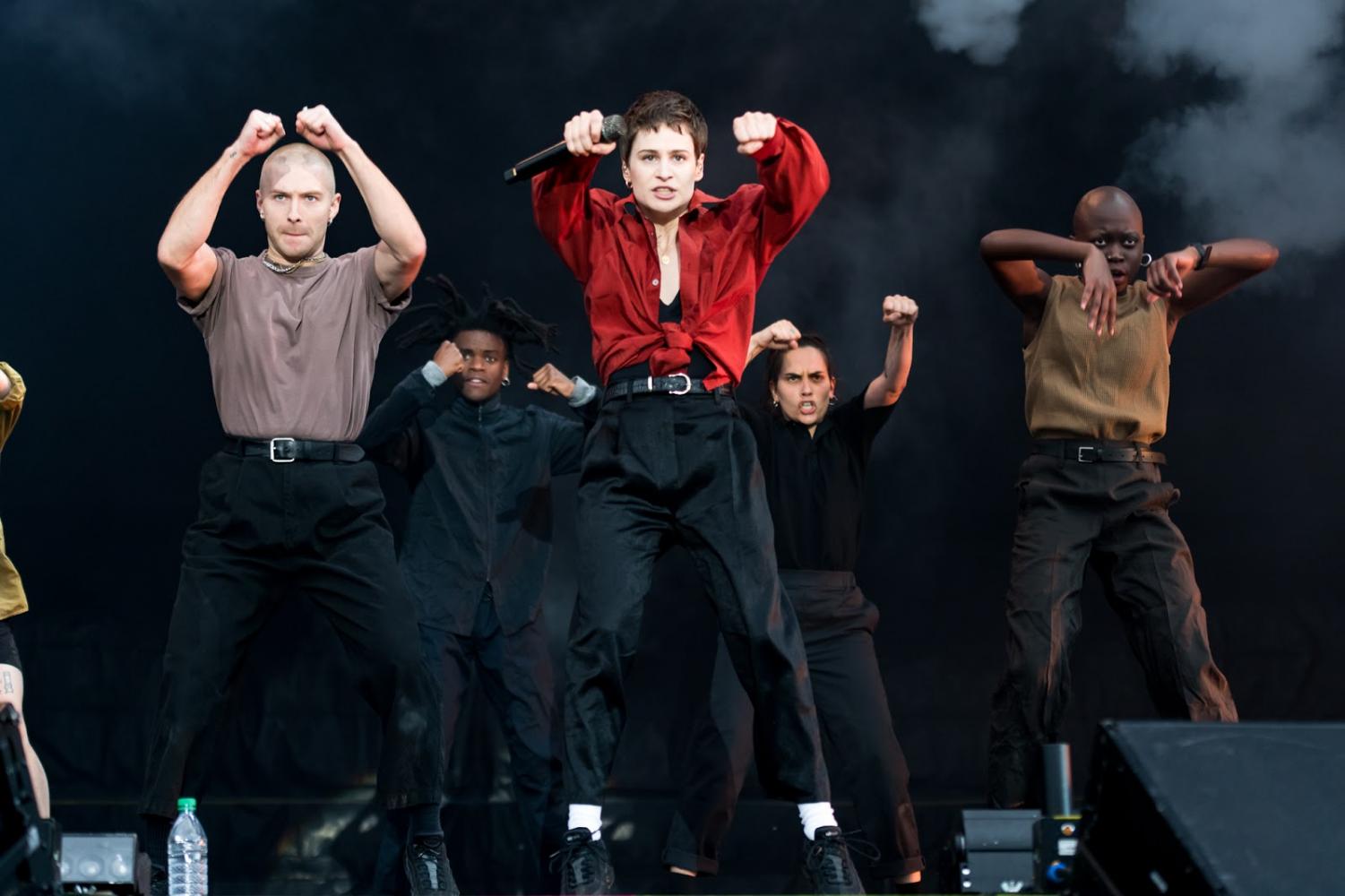 "One of the things I'm obsessing with is being out," Chris said. "Out of place. Out of time. Out of control. But man, it feels good to be out."
For a different style of performance, Greta Van Fleet, a rock band from Michigan, took the crowd by storm with their hard-driving, '70s influenced brand of hard rock. The outfits and general aesthetic of the band looked like something out of "This is Spinal Tap," but the power of their music couldn't be denied.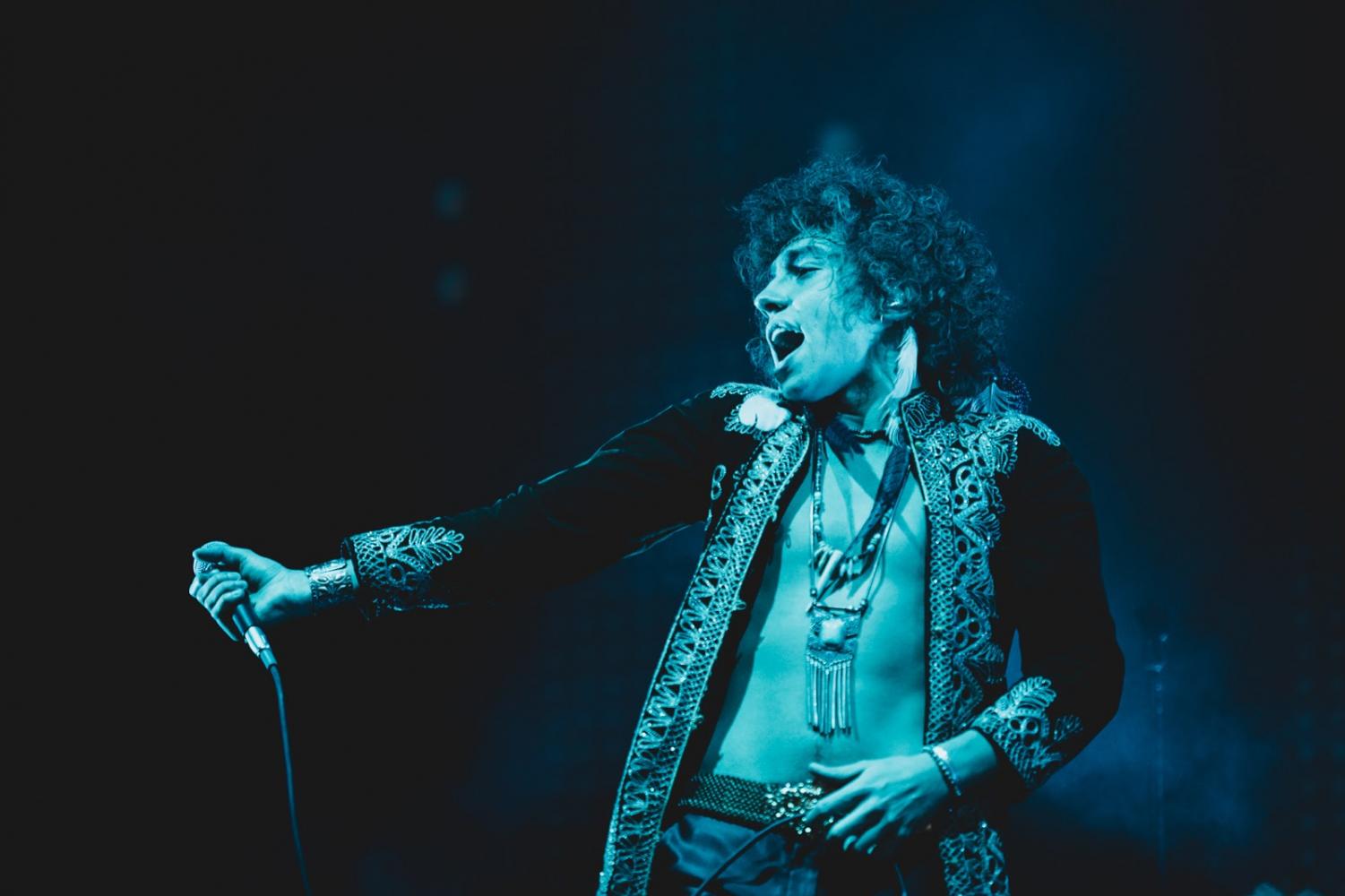 The band is often compared to Led Zeppelin, and frontman Josh Kiszka was certainly channeling a young Robert Plant with his show-stopping vocal performance. But the cheers of the crowd made it clear the band couldn't be written off as imitators. Highlights of the set included a powerful drum solo that segued into "Black Smoke Rising," the titular song off their first EP, which concluded with a blistering guitar solo; and the full-band attack of "Flower Power," which Kiszka described as a celebration of life.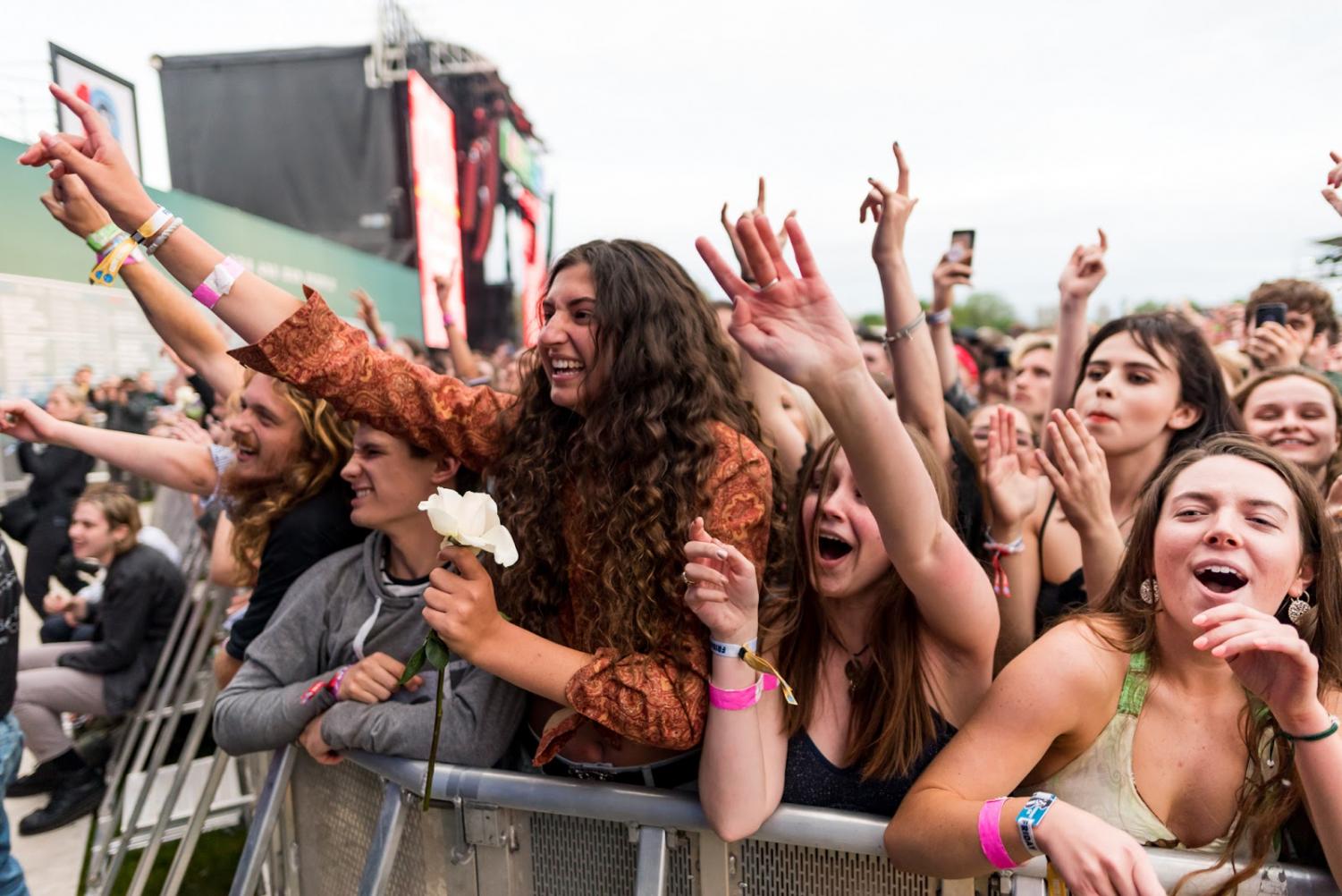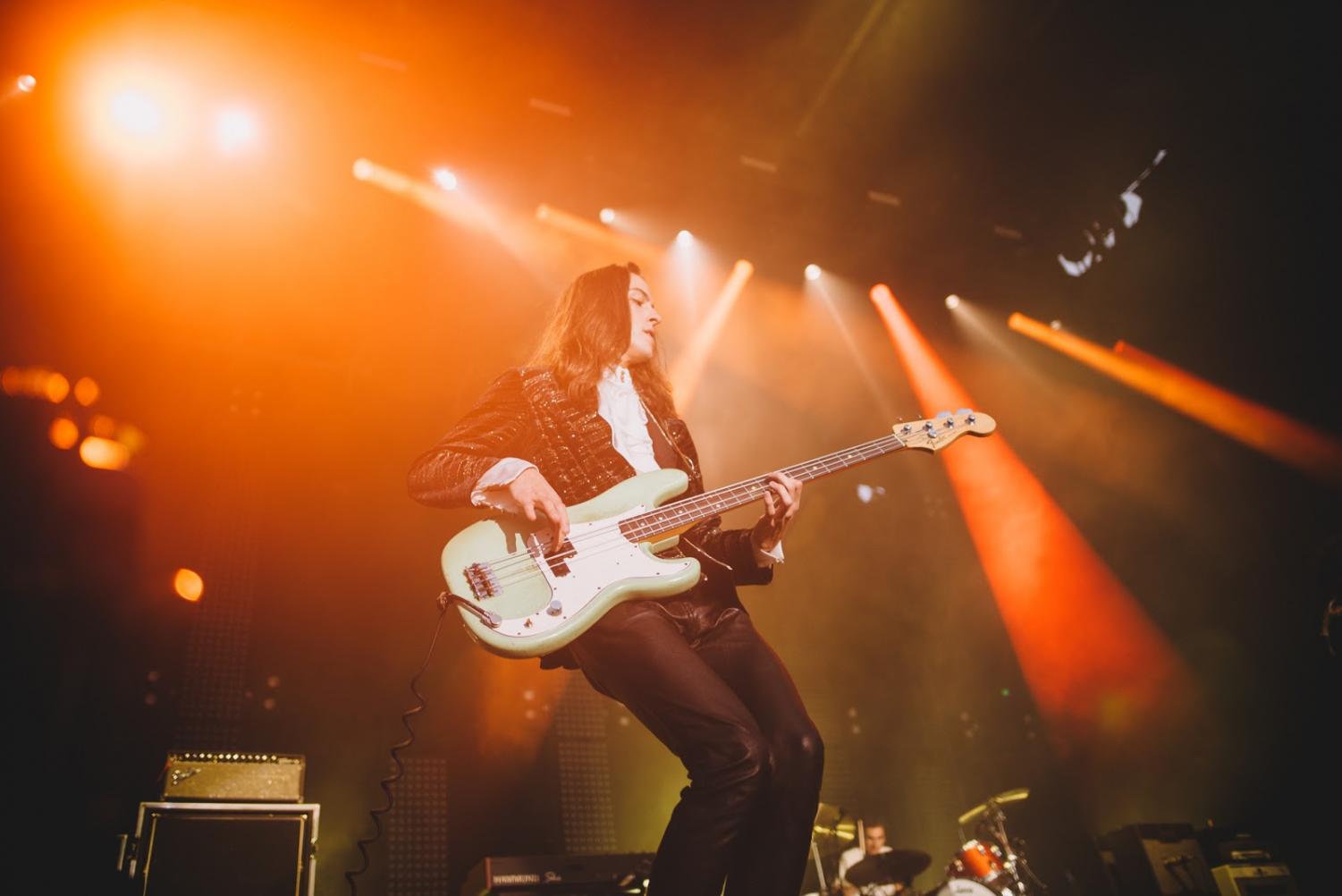 "Life is a celebration of love, and where there is love we must live on," Kiszka said to the cheering crowd.
Performing simultaneously on the Blue Stage was Scottish synth-pop band CHVRCHES. The band was a recent addition to the lineup after Janelle Monáe announced that a scheduling conflict prevented her from attending. CHVRCHES proved themselves up to the task of filling the gap left by Monáe's absence, bringing the festival's attendees to their feet with their pounding synth rhythms.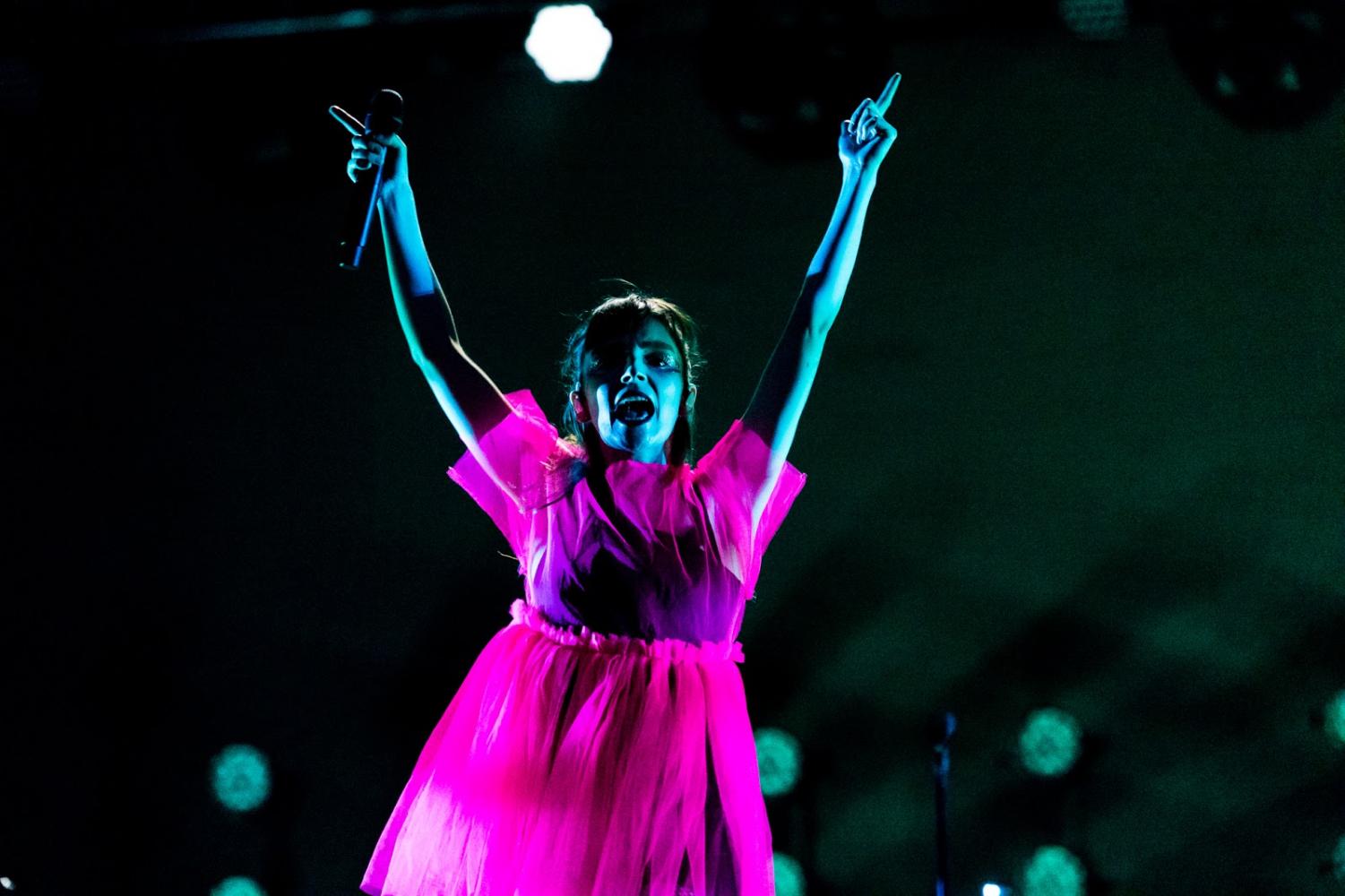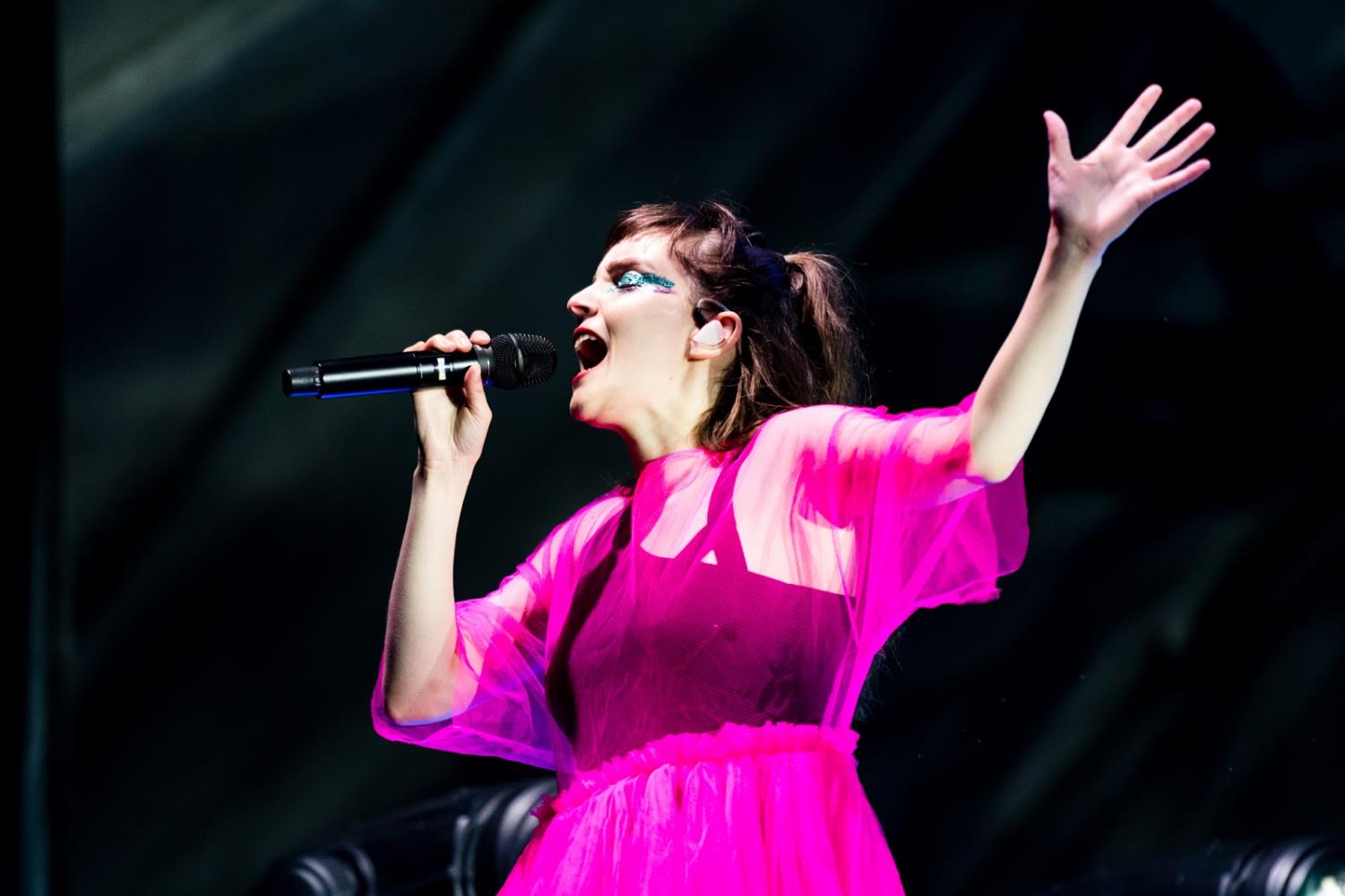 The festival continues Saturday with headliner Tame Impala and Sunday with Travis Scott.