NU Center for Inclusive Computing puts female narratives first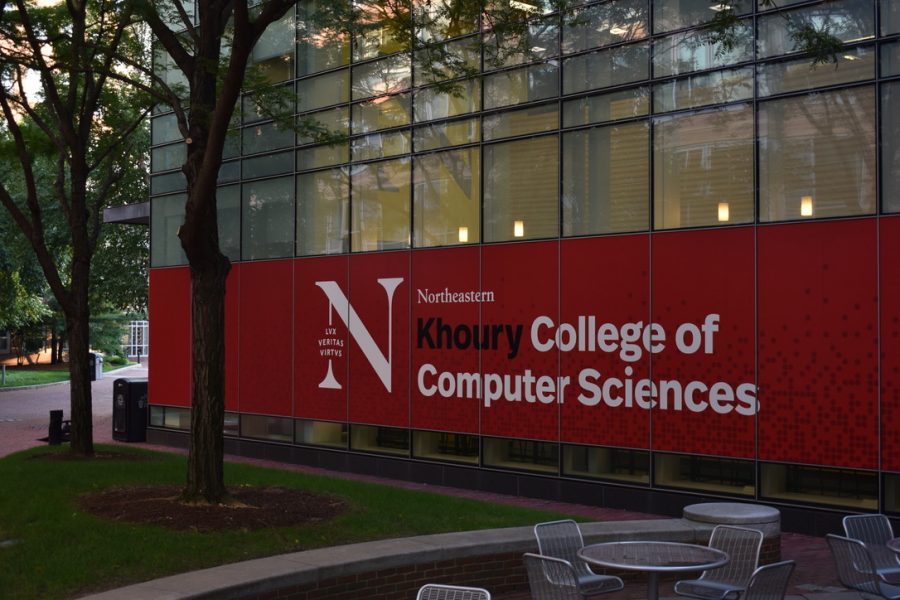 Women received the majority of bachelor's degrees in 2017 but only 19 percent of the graduates majoring in computer science were female. The mostly women-led Center for Inclusive Computing at Khoury College of Computer Sciences is looking to combat this statistic.
"The idea is to move the national needle on how many women go into tech and computer science," said Executive Director Carla Brodley, dean of Khoury College."There are known best practices of things that you can do to provide [for] everybody so that they feel that there's an invitation to the table." 
The center is funded by a grant from the executive office of Pivotal Ventures, an investment and incubation company created by Melinda Gates. It will accept proposals for financial and technical assistance for up to 25 universities which graduate at least 200 computing majors.
"Everybody is kind of ready to say 'there's gotta be a way we can see more progress,' and we're seeing it," said Jodi Tims, director of computer science at Northeastern's San Francisco and Silicon Valley campuses. "This is an opportunity for us to see a difference along with the partnership with Pivotal Ventures." 
Along with representatives from Williams College, Harvey Mudd College and national women-led tech institutions, Tims will be serving on the center's advisory board to evaluate proposals and expand the "ecosystem" of organizations for female computing education. 
Brodley started as an English major before she was inspired to make a drastic academic change. When she took an introductory computer science course in her sophomore year, she "fell in love" with the subject.
"I had no idea I was going to love it," Brodley said. "If you told me [as an underclassman] that I was going into computer sciences, I would have been like 'yeah, right.'"
Since then, Brodley served as a fellow of the Association for the Advancement of Artificial Intelligence and spearheaded NU's Align program, "a master's in computer science designed specifically for students who don't have a technical or computing background" which currently reports that almost half of all new students are women.  
For Andrea Danyluk, a member of the center's advisory council and William Wirt Warren professor of computer science at Williams College, her motivation for computing came before college. 
Danyluk said she was the only remaining female student to take honors math in her senior year of high school. On her first day of class, she was told by her teacher to transfer out, as "[she] was a girl who wouldn't be able to handle it."
"I wasn't going to shrink away," she said. She ended up staying and excelling in the course. "I actually did ask him to write a letter of recommendation for college [because] I wanted to do math."
Danyluk also credited her program at Vassar College and its "empowerment of women and their education" for enabling her to pursue computing. As an educator, she wanted to help foster a similar community for women and marginalized identities in computing — and the center is looking to do just that.  
While the center does not currently work internally with Northeastern students, some feel that it indicates progress for the industry overall. 
"I think [the center] is a phenomenal addition for Northeastern's actual campus," said Mia Nguyen, a third-year business administration major who co-founded the Women's Interdisciplinary Society of Entrepreneurship, or WISE. "I think there needs to be more spaces for both men and women and anyone in between."
Nguyen also said student initiatives such as the WISE annual summit, which features an event focused on computing, help female NU students from within their community. 
"Northeastern has been continuously in our corner supporting us," she said. "The WISE community cannot be where it is right now without the support we have from our faculty advisors … and the office of administration as well, because not only are the students recognizing that more women representation in underrepresented fields is needed, but also Northeastern is recognizing it as well."
Khoury College has internally increased female representation in computer science. According to its website, the college saw a 15 percent increase in female computer science undergraduates since 2009. Brodley also plans to achieve a 50-50 ratio of female and male students in Khoury College by 2021 by "attracting new talent," "revisiting fundamentals," "supporting diversity outside the classroom" and more. 
"We have moved the Northeastern needle — it's really pretty cool," Brodley said. "Back when I first began and we started tracking [statistics of female computing students], we were at a different number than our incoming freshman class. And I have to say that when I get up at freshman orientation to talk to all of our students and tell them what it takes to be successful, I'm looking out at this really great group that is one-third women."