Plagiarism controversy brings cheating culture in 'Fundies' to light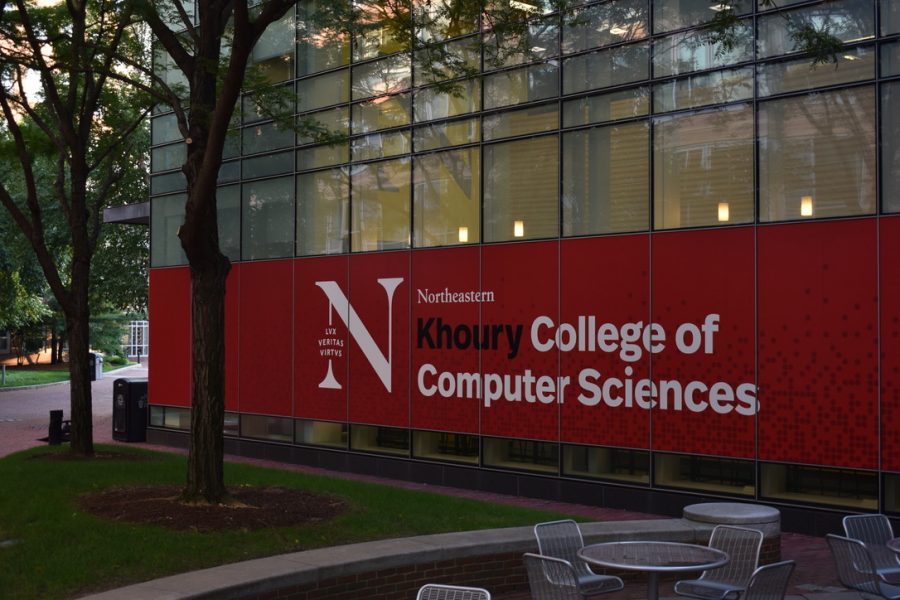 On Nov. 11, a student received an email from his Fundamentals of Computer Science 1 professor that sent a wave of panic through his body. 
"You have been found to be in violation of the course academic integrity policy on the following assignment(s) in CS2500," the email read.
Another student had copied his code and both had been reported to the Office of Student Conduct and Conflict Resolution, or OSCCR, for plagiarism.
"I helped someone out and that person just decided to copy word for word. Now we're both in this situation," he said. 
The second-year computer science and computer engineering combined major, who requested anonymity citing fear of professional consequences, wasn't alone. Over 100 students in the class, which is commonly referred to as "Fundies," received the same email for various types of plagiarism, said Jason Crouse, a Fundies 1 teaching assistant, or TA. 
Students received zeros on their assignments and were in danger of failing the course if another instance of plagiarism was discovered. The students' misconduct came to light via a software widely used in computer science classes that flags instances of potential plagiarism. Flagged sections are then individually inspected by faculty members to eliminate the risk of false positives, said Nate Derbinsky, director of teaching faculty for Khoury College of Computer Sciences. Khoury faculty has requested that the software's name not be released.
"A lot of students were concerned that they were going to be accused of plagiarism if they hadn't plagiarized, but they just happened to solve something a similar way," said Crouse, a fourth-year computer science and mathematics combined major. 
Crouse said that the complexity of the coding process makes it hard to get away with plagiarism.
"Every homework problem is simple enough where there's going to be one good method of doing things they're leading you to, but how you actually go about it in the code you're writing is just like writing an English paper," Crouse said. "There's a lot of combinations of naming, spelling, comments and stuff like that."
For some students, the plagiarism accusations were confusing because most assignments are done in pairs. In some cases, students plagiarized or gave their answers to others without their partners' knowledge. The second-year student emphasized that his partner should not be penalized for his mistake.
"My partner is completely innocent. It was my part that helped out a couple [of] other friends. Some people are truly just innocent, they had no idea what's going on," he said. "It's not just one person that's affected … There's this huge amount of people that got affected and half of them don't know what's going on."
The class' code of conduct states that partners must work on all parts of assignments together. Therefore, those whose partners cheated violated policy by not working on every aspect together, according to Derbinsky. However, the department has been understanding to those students who didn't understand the code of conduct.
"It appears that some of what happened this semester could be attributed to a misunderstanding of appropriate methods/levels of collaboration, and I've tried to be as fair as possible in those cases," wrote Derbinsky in a Dec. 3 email statement.
Derbinsky wrote that the high quantity of plagiarism prompted a deeper look into how the course is being run.
"When we see many cases of plagiarism, we tend to think first about whether there's something we can do to improve the course and whether students are getting what they need this semester," he wrote in the email.
Crouse said he and the other TAs discussed the situation at a staff meeting a few days later and tried to figure out if they had somehow led students to cheat by dangling a solution in front of them instead of helping them work through problems.
"As a TA, there's always a feeling that you need to know the answer immediately," he said. "Sometimes that means you just look at the rubric and spout off what the rubric says. But I think something that comes with experience is learning that sometimes it's okay to be like, 'Give me a minute to read the problem, let me think about this. Let me come up with a solution and explanation before I help you with this.'"
There was no inciting incident to blame, which made it hard to diagnose what went wrong this semester, Crouse said. But he is also not surprised because the nature of the course puts a lot of pressure on new students.
Fundies is most students' first experience with computer science, and in some cases, their first ever college-level course. The work is intensive, with coding assignments due at least once a week. The second-year student said that students usually spend at least five hours at office hours each week to complete the assignments. 
"It's full of freshmen. Everyone's stressed, they want to do good because it's their first time [at] the university. What was okay in high school, they learn is no longer okay," the second-year student said.
The course has also earned the nickname of a "weed out class" because its intensity tends to "weed out" students who realize the field of study isn't for them. While Crouse said he doesn't like the nickname, he believes in the sentiment.
"I hate when people say that Fundies is a class for weeding out people, but I think it definitely is a very accurate introduction into the world of computer science," he said. "You don't have to do perfectly in the class to succeed in computer science, but if you are really not doing well, then usually that's just a sign that computer science might not be the field for you."
The second-year student said he has already seen evidence of this in his class.
"I've seen a lot of people planning to drop out [of computer science] because of the penalties. One or two people wanted to change their majors completely because of this incident," he said.
Students have become more paranoid about their work since the emails were sent out. The second-year student said he has noticed a change in the way students talk about their work. 
"They're more cautious than they used to be at office hours. People no longer send emails to each other," he said.
The second-year student said his intentions were in good nature but he is worried about his academic future. He said he already has an offense for alcohol possession and does not know how this second offense will impact him.
"Even people with good intentions are probably going to get penalized. Had I actually [understood] the [code of] conduct, I would have never even helped," he said.