In a sports-obsessed city, what's life like for a Boston sports hater who goes to NU?
Boston is known for being a sports-obsessed city, but it also has numerous colleges that pull from all over the country and the world. As a result, there are bound to be fans of rival teams or students who specifically dislike Boston sports teams at any Boston college.
For Boston sports fans who did not grow up in the Boston area, coming to Northeastern and interacting with fans of rival teams makes the fandom more enjoyable.
"It has been fun being right here in the city to root for the teams. We live a 15-minute walk from Fenway Park, and that's been a lot of fun. The [TD] Garden is right on the other side of the city. It's been fun to be right in it with all the local fans as things are happening," said Connecticut-born fourth-year mathematics major Zach Cowell. "It does make it kind of fun having that and all the rivals. There's a lot of people from New York who go to school here, and having the rival fans here to make things testy is also good."
For students who do not like sports in general, living in and having grown up in New England can exacerbate their annoyance with Boston sports teams and their fans.
"Boston sports fans are very annoying about sports teams. Also, this past year Boston sports teams won or came close to winning far too frequently and it was too big of a deal," said first-year Explore program student Ezra Acevedo, originally from Massachusetts' North Shore. "There's a certain point where I'm like — mostly speaking about the Patriots — this is getting really boring. Can't someone else win?"
Andrew Hiza is a third-year marketing and graphic design major from Connecticut who supports New York and Toronto sports teams. He has found that the fact that Boston sports teams win as often as they do makes it easier to quietly support rival teams.
"New York is hating Boston more than Boston is hating New York," Hiza said.
For many fans of New York sports teams in particular, hating Boston sports is a way of life.
"Baseball is my favorite sport, and I grew up rooting for the Yankees, so there is a natural dislike for the Red Sox. The same goes for the Giants," said Steven Perzigian, a third-year mechanical engineering student from New York.
For fans of Boston sports, the sports teams feel intimately connected to their relationship to the city. Cowell had an idea about why New Englanders love their sports teams so much.
"As a city that has had troubles with other things, they kind of hung onto [the fact that their sports teams performed well]. As all the teams got very good, it morphed into this identity of a championship city and as you come to expect championships every season from your team the fans become more rabid," Cowell said.
For Bay Staters who dislike Boston sports, the fact that people often connect their identities as New Englanders to the sports teams can be annoying. Acevedo found that the pressure from others to support Boston sports teams as a New Englander made them dislike the teams even more.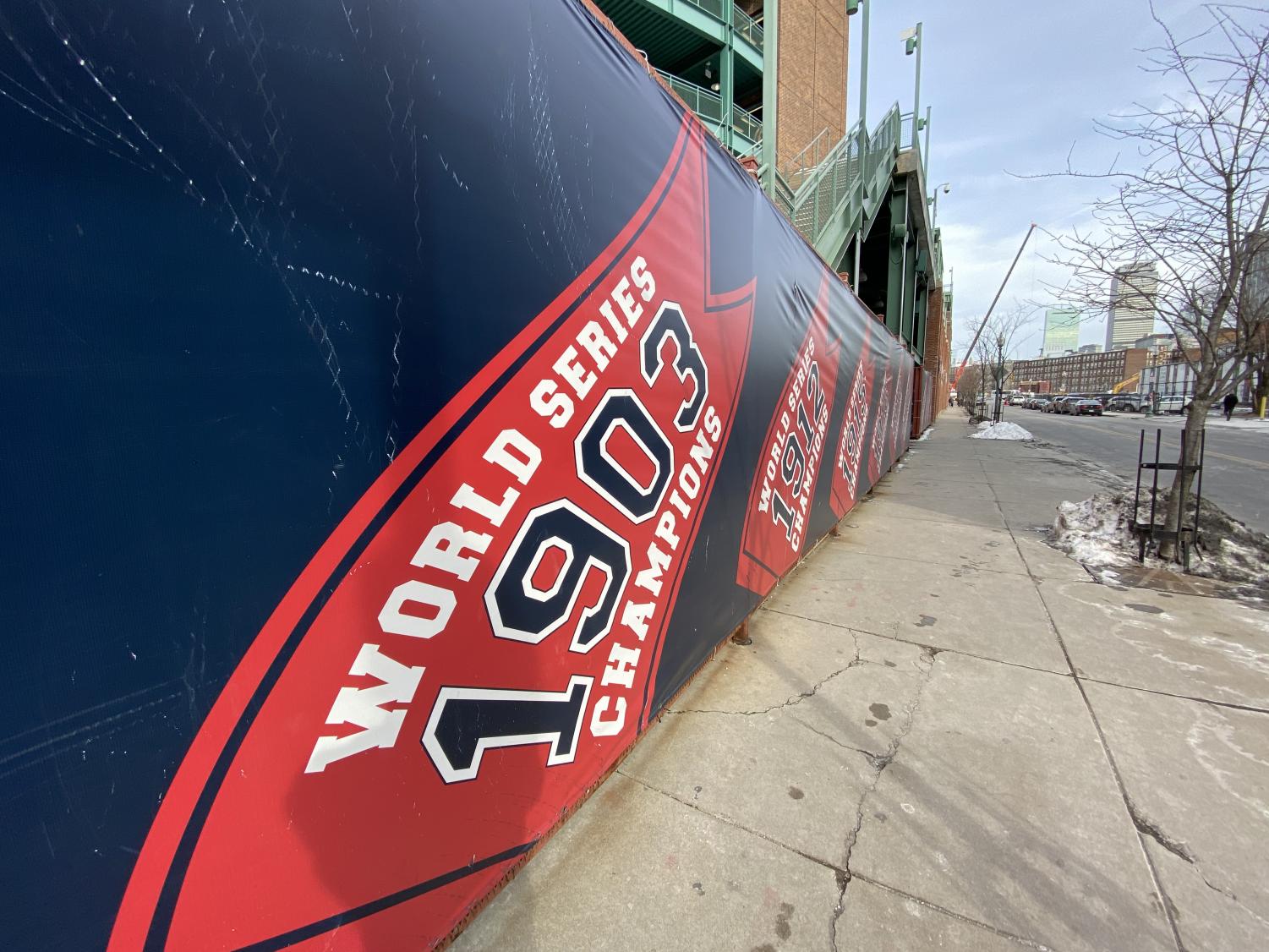 "I would probably be completely mediocre about it if people weren't always like 'you're from New England you must like Boston sports,'" Acevedo said. "People from out of state assume that I am up-to-date, involved and enjoy sports, and I don't."
Moreover, the memory of feeling left out while others celebrated Boston sports teams' wins during their high school years can engender negative feelings for some people. For Acevedo, that feeling was especially strong around Super Bowl season, when everyone at their high school in Ipswich wanted to know what they were doing to celebrate the game, a question for which they had no answer.
"In my hometown, people will square up and be like, 'you don't like our sports teams?' They won't actually fight you — they didn't fight me — but they will argue with you about why we are the best," Acevedo said. "The pressure made me more firm in my belief to not like Boston sports."
Even for fans of rival teams like Perzigian, for whom the fun aspects of the Boston-New York rivalry and the frequency of Yankees games was an upside to coming to Northeastern, not being a Boston sports fan can be a negative experience.
"Sometimes I feel a little alienated, especially when the Red Sox won and people were running around outside celebrating," Perzigian said. "That was a bad experience. Hopefully, that will change."
Still, for most people from both sides of the aisle, Boston sports and the disagreements over it are mostly lighthearted.
"[Being a New York fan has not been a problem] outside of just casual jokes and making fun of who I like," Hiza said.