Students struggle to break out of the 'N.U.in Bubble'
The start of the spring semester at Northeastern has brought many new faces – most notably, the over 1,000 first-year students arriving on campus fresh off their first semester abroad with the N.U.in program.
Along with the excitement of being on campus for the first time comes the difficulty of adjusting to a freshman year that is almost half over, with many fellow students already having established friendships and campus connections.
The N.U.in program, started in 2007, is a unique global experience in which first-year students spend their first semester of college abroad on campuses in Australia, Ireland, Germany, England, the Czech Republic, Canada, Greece or Italy. The program defines itself as "a rigorous academic experience intertwined with unparalleled opportunities outside the classroom."
Adjusting to Northeastern after coming back from life abroad has proven to be difficult f
or some N.U.in students over the years. The combination of arriving on campus halfway through the school year and having already formed friends abroad creates a sticky situation for these new students. Often referred to as the "N.U.in bubble," the term illustrates the isolation incoming students from the program often feel as they struggle to adapt to their new environment.
This year, Northeastern welcomed N.U.in students to campus in early January, the Friday before classes began. Students took part in a three-day orientation program where they were invited to hear presentations on topics like SAIL and Campus Recreation. 
Some students found the orientation more helpful than others, with opinions varying on the usefulness of the three days N.U.in students spent together before the semester began. 
Ayan Chowdhury, a first-year computer science major who participated in N.U.in England, saw orientation as an important tool that helped him adjust to Northeastern. 
"The orientation was definitely helpful. It was a lot of stuff we already heard in previous orientations, but the fact that it was reiterated, and that Northeastern held an orientation for us in general, was very helpful."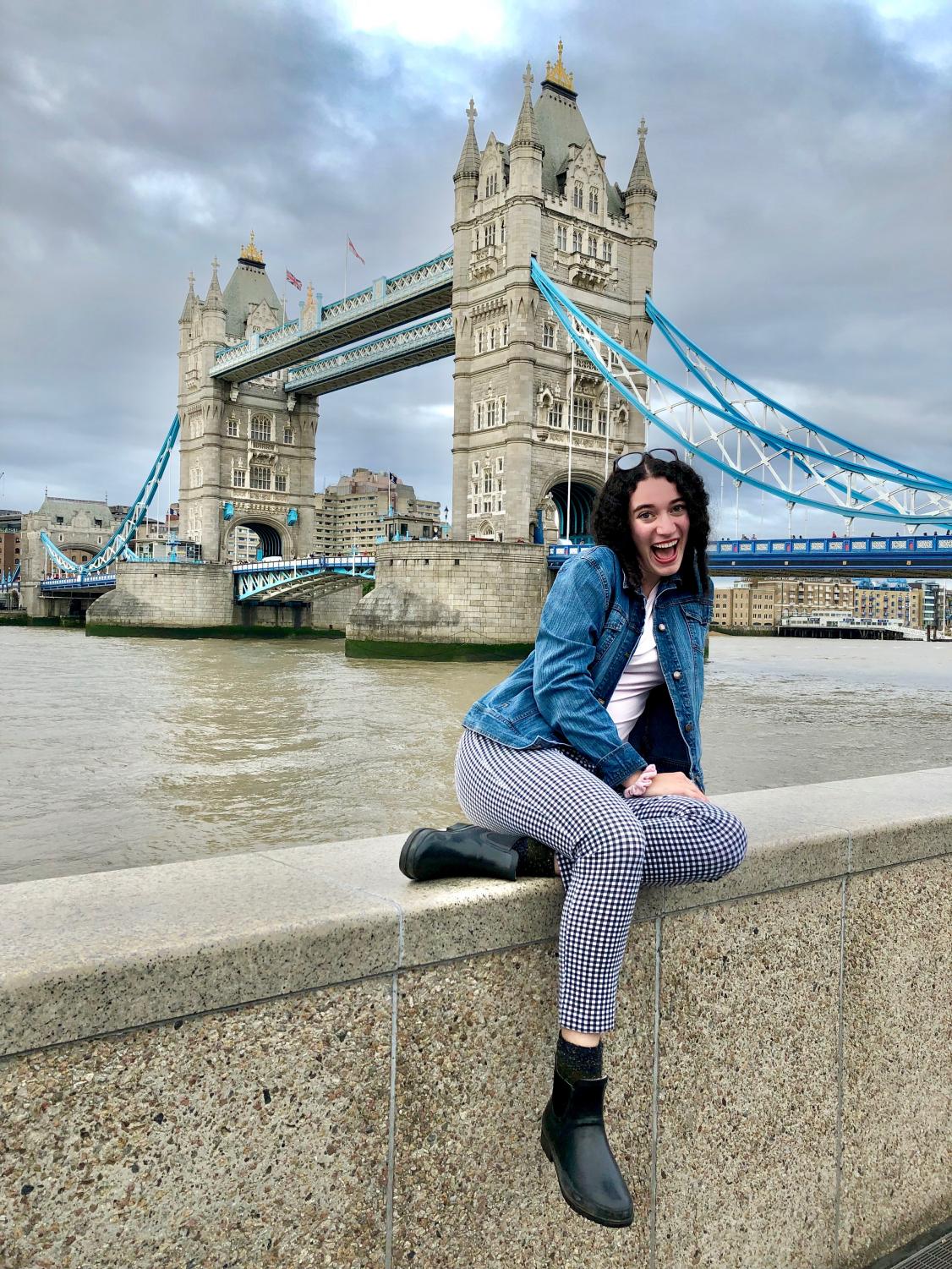 Jacob Barrett, a second-year business administration and communication studies major who did N.U.in England in 2018, had a contrasting experience at his orientation. 
"There were some Orientation sessions when I came back from my N.U.in experience, but part of me felt like they were more so talking at you. It just felt like I was going through classes, it just didn't feel like it was actually helpful," he said.
As students juggled attending orientation events, they also explored campus, finding their class buildings and preparing for the official start of the semester the following Monday.
Lexi Feldman, a first-year international affairs and cultural anthropology combined major who participated in N.U.in England, expressed the worries she had upon her arrival on campus. 
"At first it was definitely difficult to receive all the information from orientation and adapt to campus at the same time," Feldman said. "But I think Northeastern controlled all the variables they could have controlled."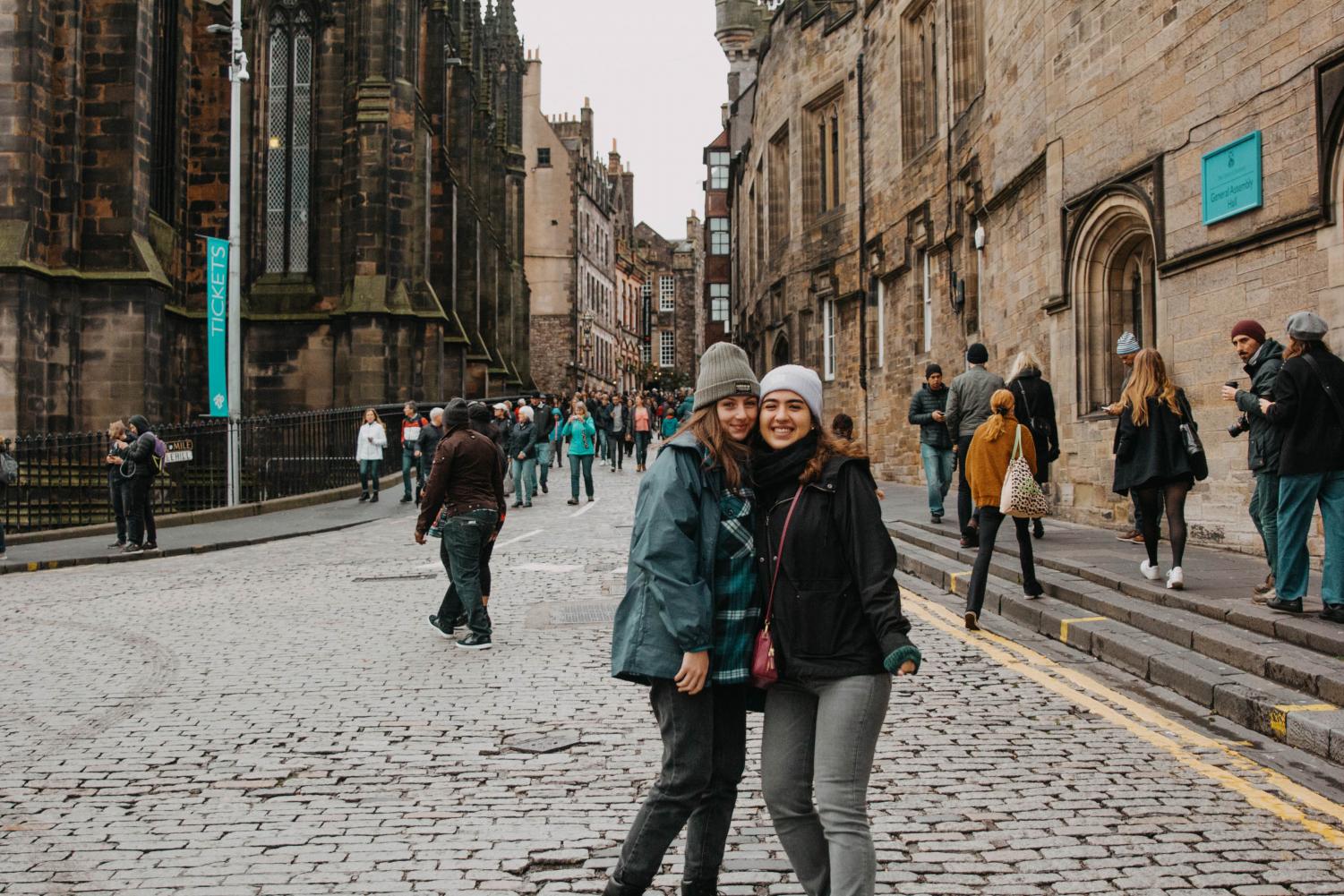 The pre-formed friends made in different N.U.in locations tend to stick together, making it difficult for students to create new connections with other freshman they didn't meet abroad. 
"The bubble was evident from the first day we got on campus," said Ciara McKay, a first-year music industry major who also participated in N.U.in England.
"I think after being abroad, a lot of people expected they would go to Northeastern and everything's going to be great from the beginningーwhich is a common misconception for anyone starting college," said Lauren Mensch, a second-year communication studies major who participated in N.U.in Italy in 2018.
N.U.in students are not housed together, but are instead placed in available housing across campus. Sadie Parker, a first-year music industry major who participated in N.U.in England, said this was a challenge. 
"Once I got to campus, I found it really hard at first because the friends I had met abroad felt really spread out across campus," Parker said.
Some students, however, do not see the "N.U.in bubble" as an intimidating challenge to overcome, but rather a normal part of any first-year's adjustment experience. 
Feldman does not consider the "N.U.in bubble" to be disadvantageous. "We're coming in with a group of friends we established in London," Feldman said, "I don't know if I feel there is even a bubble to break – even kids who started here in the fall are still making new friends." 
While many students found the adjustment to campus difficult in the first few weeks, Uma Barbee, a second-year N.U.in Ireland student in the physical therapy program, realized that she shared similar sentiments of worry with her fellow students. 
"My transition back to campus was rough at first. I felt separated from my fellow huskies who were on campus in fall. I learned, though, that they were as nervous to meet us as we were to meet them," Barbee said.
The N.U.in program has already exposed students to the first-year challenges of homesickness, making new friends and adapting to the college lifestyle abroad; many students arrive in Boston prepared in those aspects, Feldman said. 
Martina Radoslavov, a second-year data science and biochemistry major who participated in N.U.in Melbourne, also views the bubble as subjective. 
"I don't feel like I was missing something, because I had a great support system from the friends I made abroad," Radoslavov said.
But some students are left wondering if the school could do more to help N.U.in students better adjust to their new lives in Boston. 
"I think that from the beginning, Northeastern could have had more icebreakers because they do serve a purpose," Mensch said. "Orientation was just about the rules, the basics." 
McKay suggested Northeastern hold more social events, "like connecting those returning from the program with other first-years that had been on campus in the fall."
Mensch says she believes it is up to the student to be bold and solve the problem of isolation themselves. She suggested finding little pockets of communities on campus."I found the Jewish community, and the fraternity and sorority life community. I found ways to make this very large community much smaller."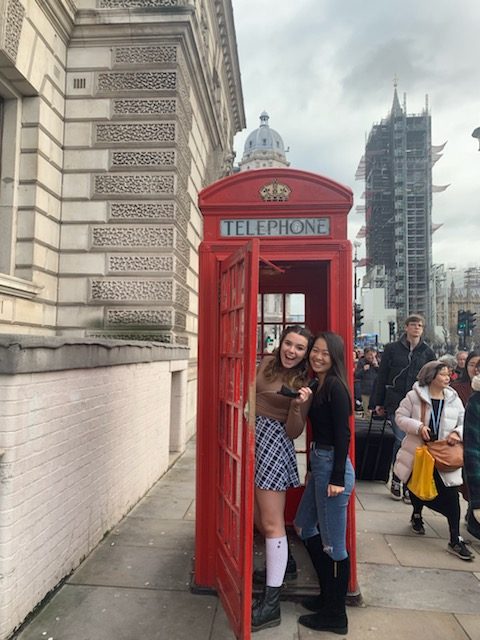 Barbee offered a similar sentiment: "I joined pep band when I got back from N.U.in and that made me feel really close to other Huskies, as I talked to fellow students who gave me advice about Northeastern and were willing to share their experiences with me." 
Getting involved on campus is an excellent way to meet new friends and make new connections. Parker encourages fellow N.U.in students to not be afraid to reach out to their peers.
Chowdhury suggested reaching out to fellow students in the same academic field. "I live in an LLC with other computer science majors, so I'm friends with a lot of them just by having a commonality in the form of a major. Our classes and homework are the same, so we bond a lot over that."
Radoslavov advised N.U.in students to not cave into the familiarity the "N.U.in bubble" offers. "As long as you stay social and avoid getting comfortable with one clique, breaking the bubble will not be an issue at all." 
Barrett said escaping the familiarity of the "N.U.in bubble" is essential. 
"Actively reach out and try to find a niche on campus you feel you belong to, because that's what I did and as a result I found a really accepting group of people that has made me proclaim, 'I'm a Northeastern student,' and not just 'I studied abroad my first semester,'" he said.
Even with the struggles transitioning into campus life may bring, most N.U.in students say the experience abroad was worth it.
"I definitely think experiencing my first semester abroad in London really prepared me well for any other challenges to come in my life," Feldman said. "I'm now used to change, welcoming new experiences and having that open mindset because of N.U.in, and I wouldn't change a minute of it."