Incoming class of the coronavirus: 20 first-years on starting college during a pandemic
Editor's note: Since this article's publication, Northeastern has canceled the N.U.in England program.
Northeastern's incoming first-years are in a unique position. Their senior spring was cut short because of the COVID-19 pandemic, and their freshman fall will be defined by virus restrictions. 
The News spoke to 20 incoming Northeastern first-years about entering college during a pandemic. Through phone calls and emails, these students shared their thoughts, emotions, fears and anticipations for the fall semester. 
Interviews have been condensed and edited for clarity.
---
Olivia Fernandez
Hometown: Colorado Springs, Colorado
Major: Combined health science and business administration
Program: Honors
"In the beginning [of quarantine], it was a lot scarier because everything was uncertain as to what the fall semester would look like. I was considering deferring a year or semester because I didn't want my freshman year to be online. As things started to progress and [President Joseph E. Aoun] came out and said we were planning on coming back in the fall and doing in-person classes, I decided to not defer and to go, even though it'll be a little different.
"My biggest fear is meeting people. Usually you go to Fall Fest and orientation and meet all these people, but we won't get to have that. We have online orientation … and social distancing.
Not having a normal freshman year is upsetting, but I think with losing also the end of my senior year, I've learned to not focus on the negatives and focus on the positives. At least I'll be going to campus in the fall … Even though it won't be traditional, it'll still be memorable."
---
David Huang
Hometown: Cheltenham, England
Major: Combined economics and business administration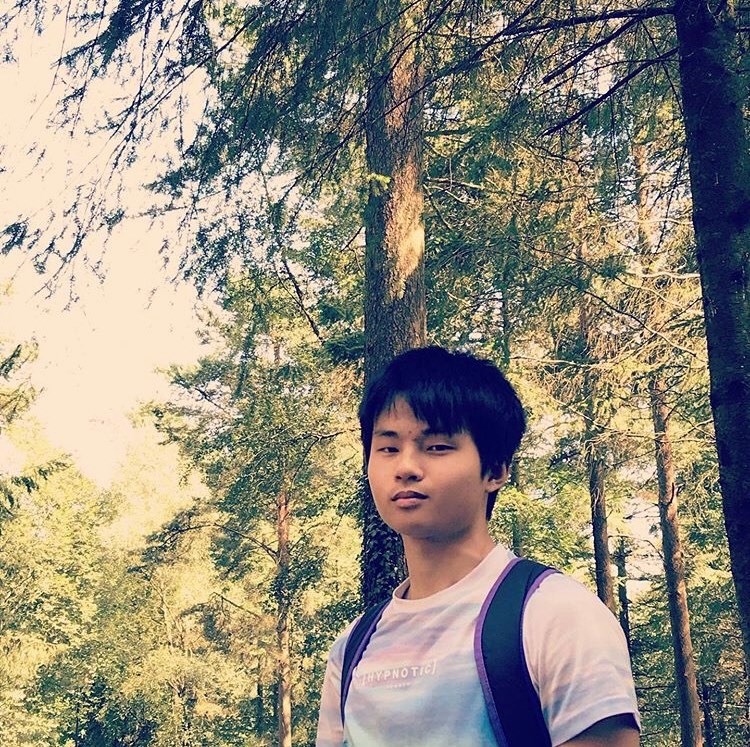 "For the past few months, I have firmly believed it to be impossible for me to be able to make my way to Boston for the official start … I was waiting on Northeastern to send out an update, so I was pretty uncertain about originally accepting the offer. I believe it was pretty bold of President Aoun to announce that Northeastern would open in September, especially given the situations occurring across America right now.
"The NUflex program is something that I believed was going to happen, especially following decisions from other universities around the globe. I believe this program is good for an international student like me who might not be able to fly over, especially with the uncertainty regarding the visa situations. However, this program also shows how the necessity for an academic institution may not be needed. With the ability to offer academic lessons virtually and becoming part of the university, it makes me wonder why I am also paying for all the other fees.
"I have begun the process for an F-1 visa by applying for the I-20 from Northeastern, however, with the current situation, the embassies are closed in the UK … I doubt [getting my visa] is even possible until late August, which means all my plans have to be canceled."
---
Erin O'Neill
Hometown: Ann Arbor, Michigan 
Major: Health science 
Program: N.U.in England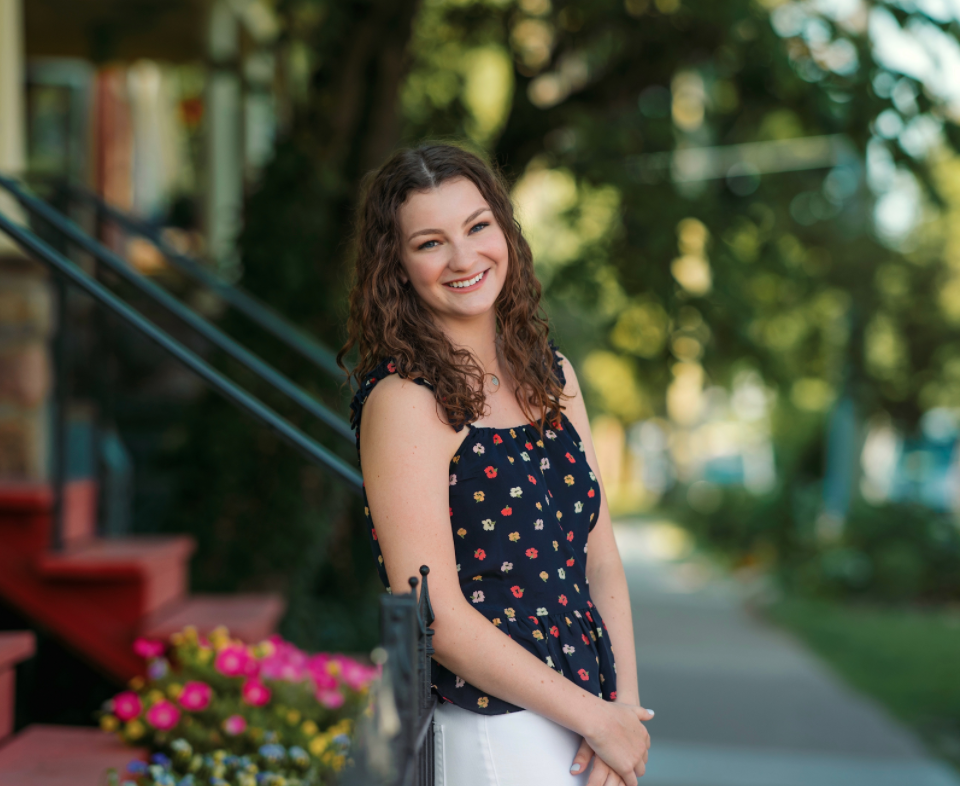 "I've always been dead-set on going abroad. When I was accepted into the N.U.in program, and it meant I could travel abroad my first semester, I had to take up the offer.
"I'm pretty hopeful [about the fall]. Sure, I have concerns … Going to London right now is definitely a risk, but it's a risk I'm willing to take. We have no idea when a vaccine will be available or when life will go back to normal. Until then I think we need to learn how to adapt and live life regardless of external factors.
"I'm worried about how much money I'm spending. Having to pay full tuition for not the full experience is a hard concept to grasp because it's so much money. But, I'm confident that Northeastern staff is going to accommodate us, and it's going to be great. My college experience was already going to be unique prior to the pandemic, but now it's going to be super unique. When I tell people I'm studying abroad in two months they look at me like I'm crazy, but I'm really looking forward to it." 
---
Marta Hill
Hometown: St. Louis Park, Minnesota
Major: Journalism
Program: Honors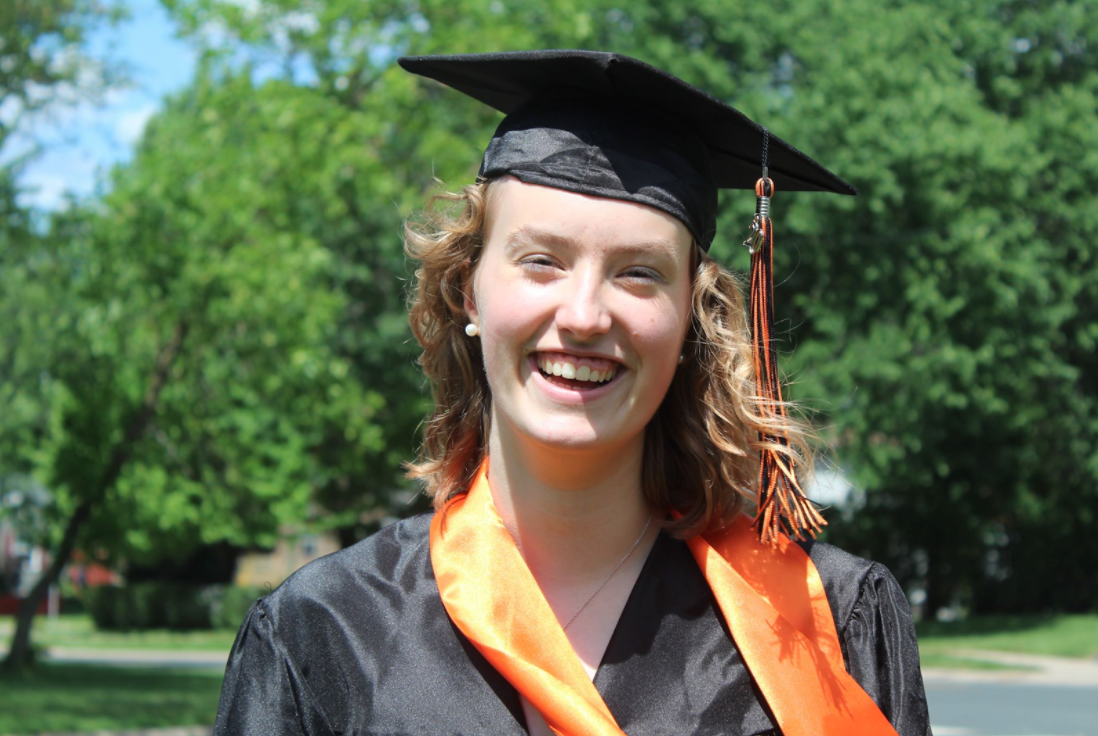 "When they first canceled the end of [senior year], it made me nervous. As we're learning more, it's been really good to keep getting communication about Northeastern's plans. I feel like I'm always in the loop, and even if I don't get [information] in my email, I can find it online super easily. With the circumstances of everything being so unknown, [the university] has done a really great job.
"I think NUflex is really cool, and I'm excited to see how that will work. I think something unexpected that will come out of the pandemic is everyone being forced to adapt to new systems … It'll be nice to have a hybrid in which I can work at my own pace but still have in-person instruction if I want that.
"[My parents] are pretty confident in Northeastern. They've been very happy with the response they've seen compared to other schools. There were a few weeks where we were like, 'I don't know if I'm moving to Boston, if we're going to start school in person.' They're definitely nervous to send me pretty far away from home in the middle of a pandemic, but they're overall happy and excited that I actually get to go to Boston."
---
Brahd Schwamy
Hometown: Princeton, New Jersey
Major: Business administration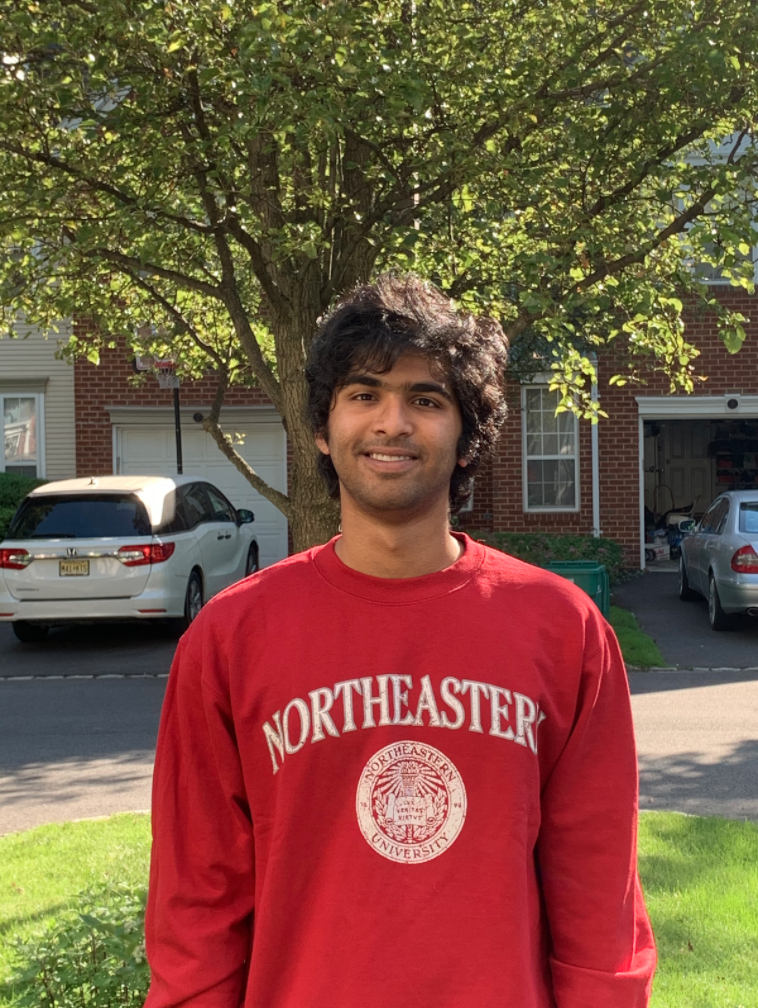 "I'm feeling more hopeful than I have in months prior. … After experiencing a few months of life in quarantine, it appears that we are headed to an at least somewhat traditional college experience, which brings me great relief. My worst fear is that college will be cancelled or done at home for a semester, and as of now it doesn't seem like that will happen.
"I'm approaching this year with cautious optimism. On one side, it is going to be a very different experience from high school that I think I will enjoy. However, I have no idea what aspects of college life will not occur because of the coronavirus. It's still a college year, so I'm thrilled that I even get to be at school, as opposed to being at home. But I don't know how different it will be from a normal college year, which worries me slightly. I hope to be able to attend classes and make new friends like a normal year. Hopefully, I will make even more due to N.U.in kids being on campus as opposed to abroad. I really hope to be able to participate in many of the activities Northeastern has to offer and meet all sorts of people.
"My biggest fear is that a second wave of the virus will be enough to close the college, which would honestly make this year terrible. It's one thing to have my senior Disney trip, prom and graduation cancelled due to the virus, but if college gets cancelled too, I'll be really upset."
---
Jvalanti Prasad
Hometown: Pearland, Texas
Major: Behavioral neuroscience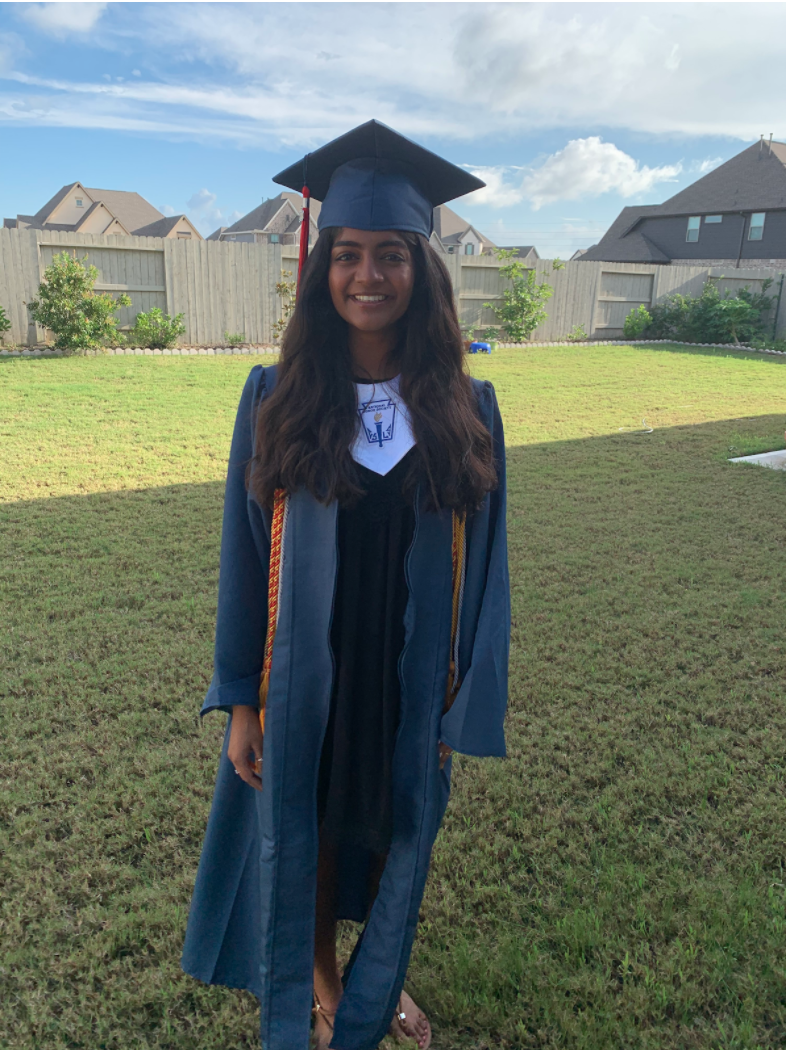 "In the beginning, I was extremely excited, but as COVID-19 has persisted, I am starting to feel anxious about moving so far from home in the middle of a pandemic. I just keep reminding myself that we just have to be careful and that Northeastern is trying to make this next semester as normal and safe as possible.
"I think [NUflex] is a great option and also one that most of us seniors have already had experience with since the second half of our last high school semester was also online. It eases the anxiety by prioritizing our health. 
"I am sad that [fall semester] won't be full of opportunities to meet all kinds of people, but I think it will still feel special regardless of whether or not we get a 'normal' first semester. I hope to meet new people with completely different backgrounds than I am used to, coming from Texas, but I am afraid of feeling lost in a group as large as a college population. I am nervous that the restrictions placed on us because of COVID-19 will limit the exposure to a variety of people I would not meet normally, but I know we have the rest of college to get to know everyone else around us."
---
Ana Sordo
Hometown: Mexico City, Mexico
Major: Cell and molecular biology
Program: N.U.in Boston
"I chose Boston as my N.U.in location because I felt it resembled the 'traditional' American college experience that I was looking for. I wanted to meet all my peers from my first semester, and I had read that N.U.in students usually had a hard time adjusting to Northeastern's campus after their first semester abroad. N.U.in Boston was introduced last minute, and it shows in the poor communication Northeastern has been having with its respective students. I have been checking my applicant portal and Northeastern's website, but for two months now, all the website states is that 'plans are being finalized.' 
"There has been a lot of insecurity regarding the fall semester amongst my family. As an international student, it is daunting to predict whether the Mexico-US border will be open by the time I have to fly to Northeastern. In my hometown, the embassy is closed, so I'll have to travel to Spain (my second home) to get my visa processed. I am indeed afraid that my visa will not come in time due to a high saturation of visa requests after months of quarantine. Even if the US is good enough to receive international flights, I'm not so sure that Mexico will be allowing people to fly out of the country. I'm feeling even more insecure now because several countries that have gone back to 'normal' are now experiencing a second wave of COVID-19. 
"Because of its location right in the city of Boston, I feel like students will still be able to bond like 'normal,' only while wearing masks and practicing proper hygiene. The other reason is that it will be a very cool anecdote to tell to the future generations — I don't know anyone that can say, 'My first semester of college was during the COVID-19 outbreak. We lived in hotels for one semester, and we had to wear face masks at all times if we wanted to get out of our room.'"
---
Cameran Ko
Hometown: Montville, New Jersey
Major: Business administration
Program: Honors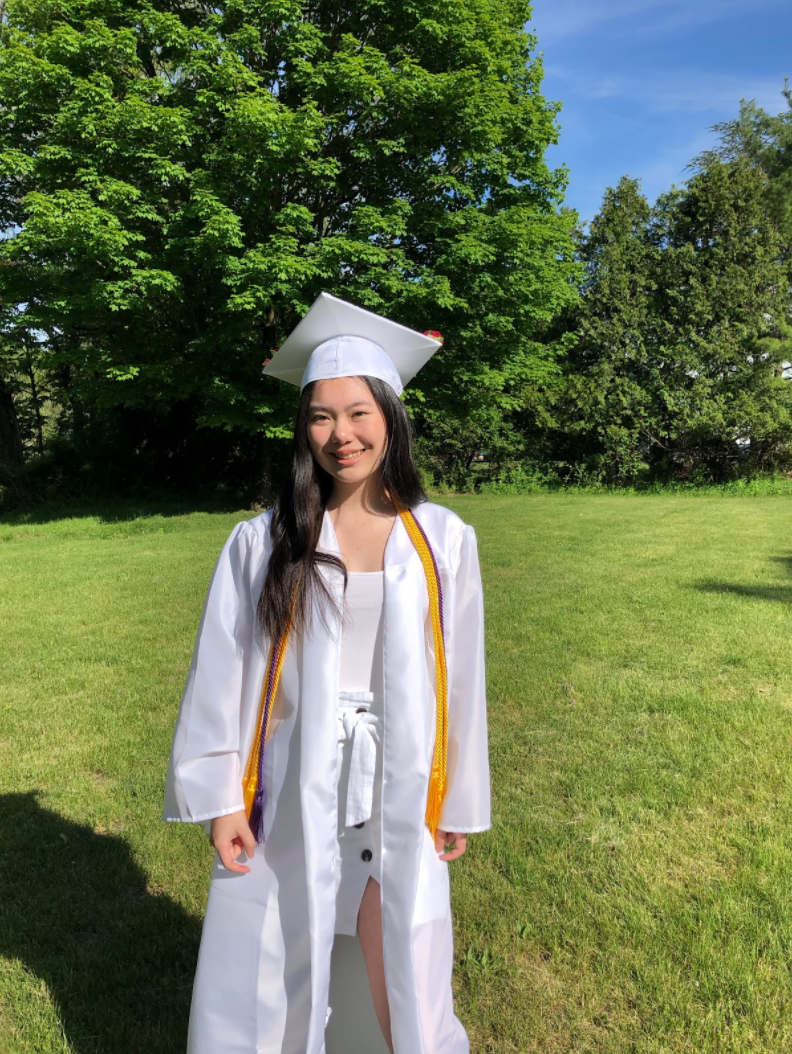 "In the past few months, I've felt like I've been in a fever-dream state. Time doesn't seem to be going forward, and the fact that my first semester at college is nearing never really settled with me. I was a little upset at first about not only losing the end of my senior year but also losing the beginning of my college journey. However, Northeastern has been very optimistic about opening campus and ensuring that students will return to campus in the fall.
"NUflex sounds fairly interesting … In this way, students who cannot afford, financially or physically, to potentially contract COVID-19 are safe at home while getting some semblance of a learning experience. Additionally, the viral testing program sounds like a great idea, as active testing for COVID-19 might alleviate some concerns and allow quick treatment. I hope the program will be successful, but it's hard to be optimistic without seeing it in action.
"I'm excited to meet different professors and take classes that I actually want to take. However, I do worry about the health concerns of opening campus and proceeding with a 'normal' college experience. The potential of contracting the virus may create some tensions, but I don't know how much that would affect the Northeastern community. Regardless, I'm grateful for Northeastern's efforts to open campus. I know some colleges have already decided to use virtual learning through fall semester, so I'm glad that Northeastern is thinking of innovative methods to ensure the freshmen have a great first year."
---
Radhika Srivastava 
Hometown: Singapore
Major: Combined English and communication studies
"My parents are really stressed right now. I'm an American citizen, but Singapore is my home. My parents are uncomfortable with me staying on campus — they want me in an off-campus apartment, so I have a permanent address. They may not let me come and [make me] defer for an entire year and hope that the coronavirus situation is better in a year. If I have to stay in Singapore, I would feel like I'd have to defer a year just because I don't think an online learning system would suit me with the time difference. I wouldn't be able to accomplish a lot and feel like it was worth the money. For kids that are on campus, I think the NUflex program is pretty great. 
"[Thinking about the fall] gives me a lot of anxiety. I am worried about how even socializing and things like that are going to be. We all envision how our college experience is going to be. There's a big chance my parents won't even be able to come and drop me off and set me up in my dorm, if I do stay at the dorm. And then even if I am at the dorm, with the whole social distancing, which I think is definitely very important, it's going to be harder to make friends. 
"I am scared of the virus, but I'm more so scared that I'm just not going to be happy … I just keep telling myself to be less fearful of not knowing what's going to happen and just be more trusting and open to life, because that's all I can do."
---
Meg Palaniappan
Hometown: Andover, Massachusetts 
Major: Combined biology and political science
Program: N.U.in Boston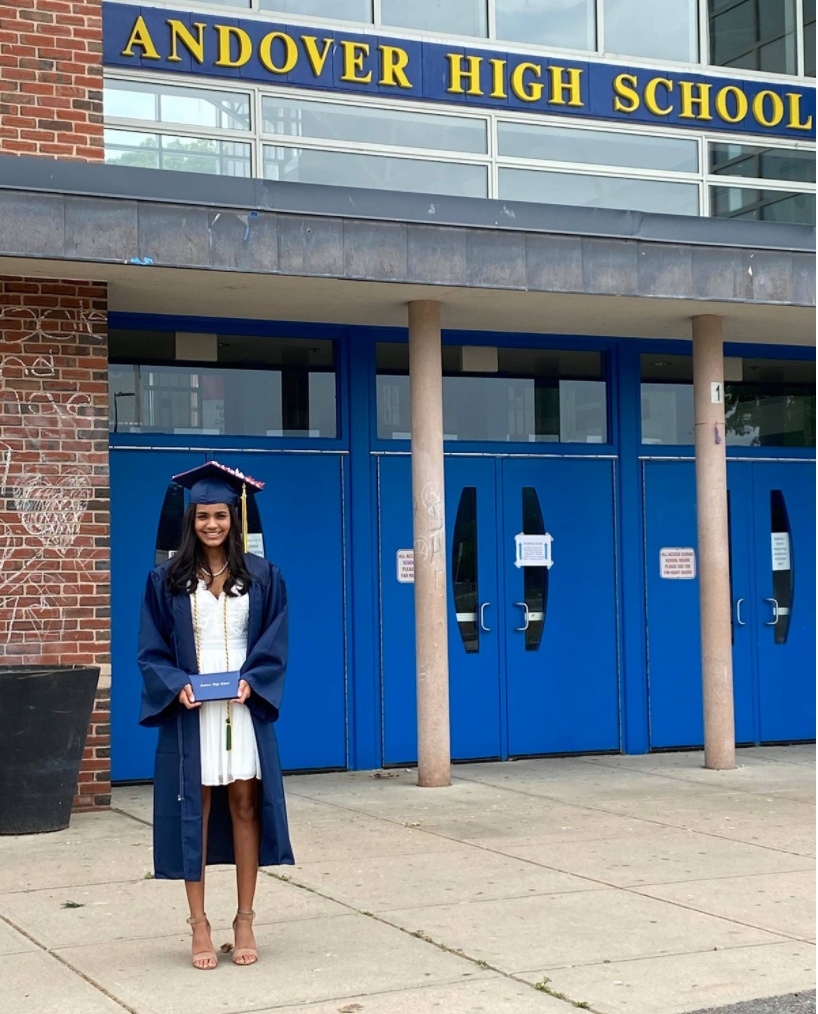 "I was one of those kids that was super excited to travel abroad my first semester. I wanted to go to Greece originally. Because of the virus I changed it to Ireland, but my parents felt more comfortable with me being in Boston. It was a family decision to have me home because of the virus … I don't think they're going to end up sending anyone abroad. I don't think anyone should be traveling out of the country with everything going on. 
"I wish we knew a lot more [about the program], like where we'll be living. Not a lot has been communicated to us, especially about N.U.in. [Northeastern] has been slow about getting information out, but I don't blame them. There's so much they needed to figure out to make N.U.in Boston an option. The uncertainty and not knowing and being patient is the hardest part. It's my freshman year, and it's hard going in not knowing what you're doing.
"I'm not expecting a lot. I was super excited to be accepted into Northeastern and I've met so many great people already, and I know if we were in different circumstances I would expect a lot more. I'm just hoping I'll still get the experience of being on my own and living by myself."
---
Eamonn Ryan
Hometown: Hooksett, New Hampshire
Major: Journalism
Program: Honors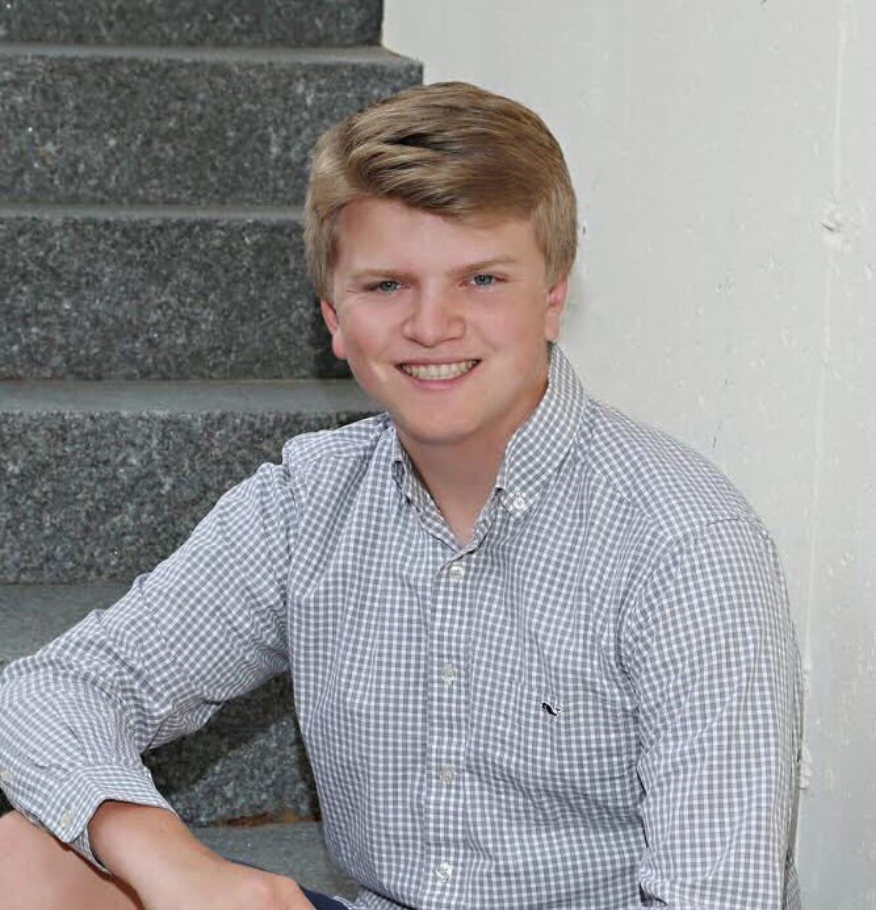 "When Northeastern came out and said they intended to have us on campus for the fall semester, I was kind of skeptical. I was wondering how that would ever work. Based on what they've put out so far, it seems like they're still intending to do it.
"I'm excited about being able to take classes and learn about what I actually want to learn about, as well as having more freedom than my typical high school life, even though that's going to be restricted a lot. I'm worried about possible things like sports being canceled. 
"I'm not too worried [about] NUflex. I think it was necessary. There's going to be students who may not feel comfortable going to a class like a large lecture hall, and then some students who may not be able to make it to campus due to international travel restrictions. I think it's good in theory, but we'll see how it works out when classes start."
---
Regan Murphy
Hometown: Delmar, New York
Major: Computer science
Program: Honors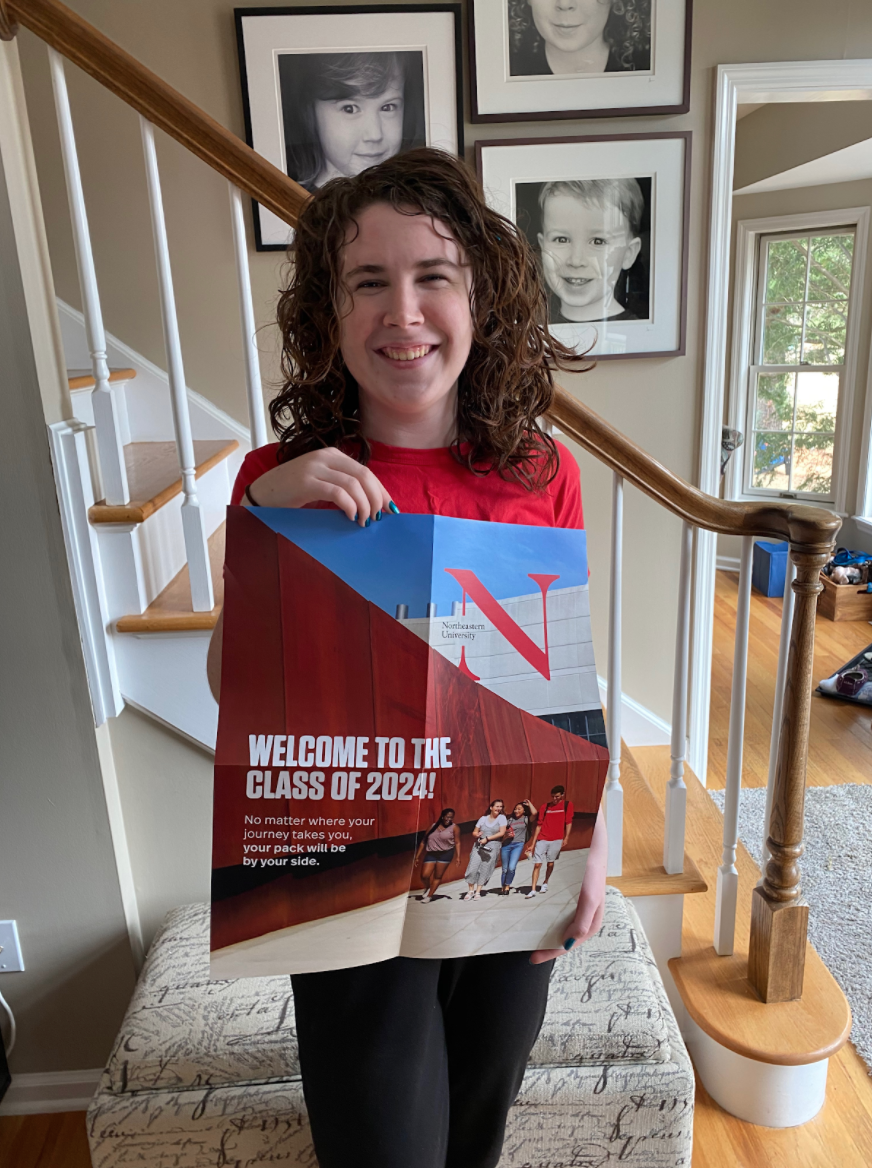 "At first, I couldn't begin to think that the fall would be impacted in any way. With all the senior end of year events being cancelled, I was looking to the next 'guaranteed' thing, but then as  people realized that the fall could be in jeopardy, I was at the point of not even wanting to start school online … Now since we've been getting updates and plans, it's reassuring because even as everything is still slightly in the air, there's a reality of how we could go back. I'm now concerned that it will feel isolating if common areas and dining halls are going to be limited capacity, just because it's removing places people can go to to find new friends and develop friendships, but I think things will find a way.
"It sucks to lose both the end of senior year and the beginning of freshman year. I was hoping to take these past few months to relax and experience some things that I hadn't for the previous four years and now the normal freshman year experience of even just hanging in people's dorms is not looking like it's going to happen. 
"I'm most nervous about meeting new people … The probable loss of common areas and even just the masks, which will reduce part of a person's expressions, are things I can't quite see helping the situation. I just hope that clubs will still be able to meet as that will help combat the potential lack of social ability."
---
Prakriti Setlur
Hometown: Buffalo, New York
Major: Cell and molecular biology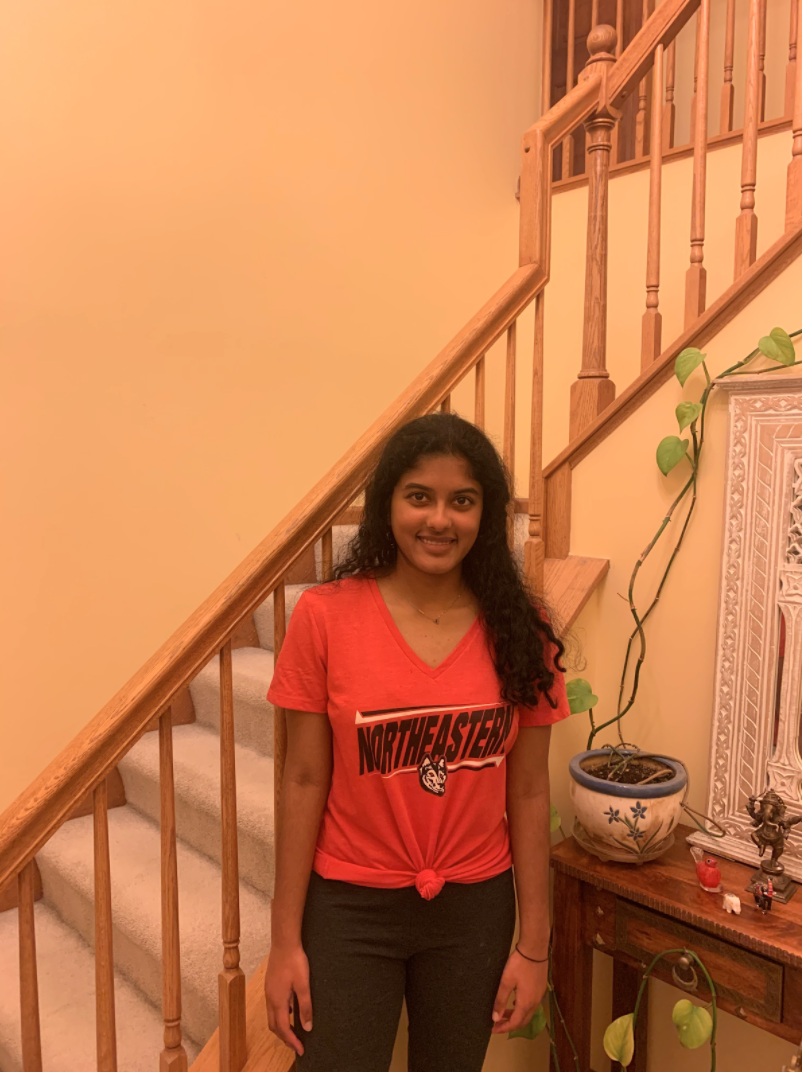 "I watched the [June 12] webinar, which made me feel more confident about going into school and the safety measures they'll be using when I'm there. They seemed to go into quite a bit of detail, and I appreciate that they're thinking about how to keep the semester the same, especially for incoming freshmen. I'm intrigued as to how Northeastern will handle lab classes with remote students, especially as a cell and molecular bio major.
"I'm a pretty shy and introverted person, so I was hoping to have more of a social life in college and get to know more people, which is obviously gonna be harder now with social distancing. We'll probably have to go more out of our way to meet new people than we would have to in the past.
"I'm excited about moving out and exploring a new city. I really love Boston, so it'll be cool to explore the city and meet new people there. I'm obviously scared about the spread of the virus and how it could affect my freshman year and beyond."
---
Harriet Baldwin
Hometown: Palo Alto, California
Major: Undeclared
Program: N.U.in Ireland, Explore Program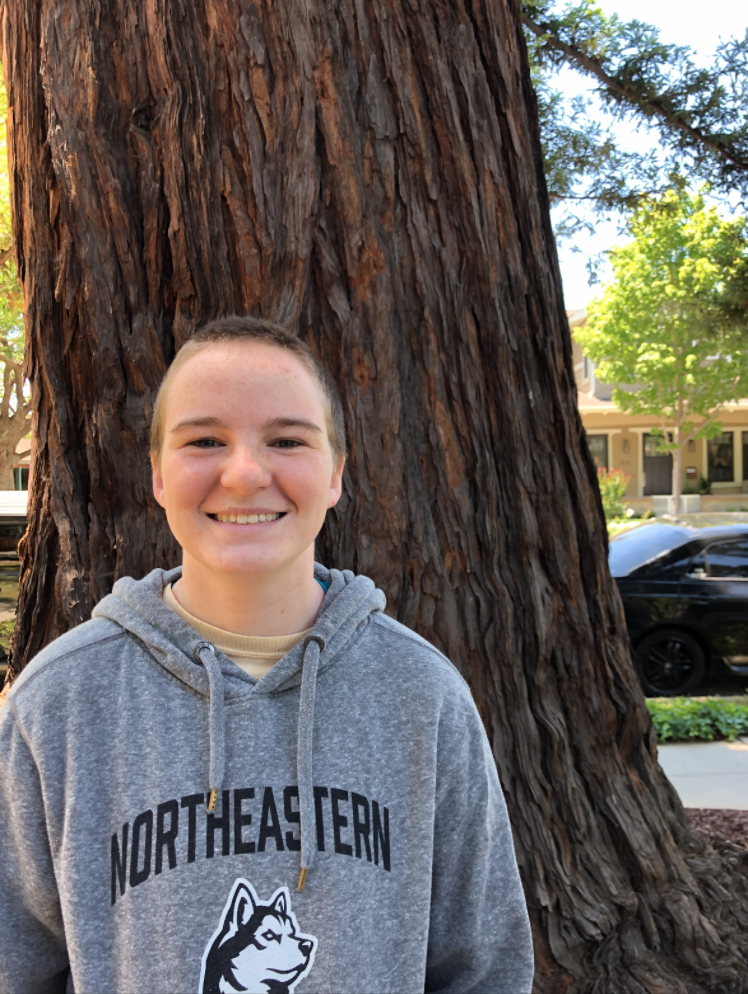 "I was really disappointed when my first choice of N.U.in Canada was cancelled, but now I'm going to Dublin and I'm really excited. A little nervous that it'll be cancelled, maybe, but overall excited.
"At first I was really sad about next semester being really different, but as things kept changing and getting cancelled I got sort of desensitized to disappointment and I've accepted that whatever it is, it'll be different from any other freshman classes' experience. The class of 2024 is getting a unique experience that we'll share the rest of our lives, so that's sort of a positive!
"I'm really excited to be in another country for the first semester! I've signed up for most of the Dublin-specific culture classes, and I'm really excited to learn all about a place I've never been. One thing I am nervous about is being away for so long. I know that's a given with college but when you factor in the time difference, my parents being unable to visit at all due to COVID-19, and the fact that I've never been away from home for more than four weeks, I'm a little worried about how long I'll last before breaking down. However, I'm in a Discord server with a bunch of other incoming freshmen, and they all seem really cool — I think it'll be less scary with more people in the same boat."
---
Allison Gray
Hometown: Salinas, California
Major: Environmental science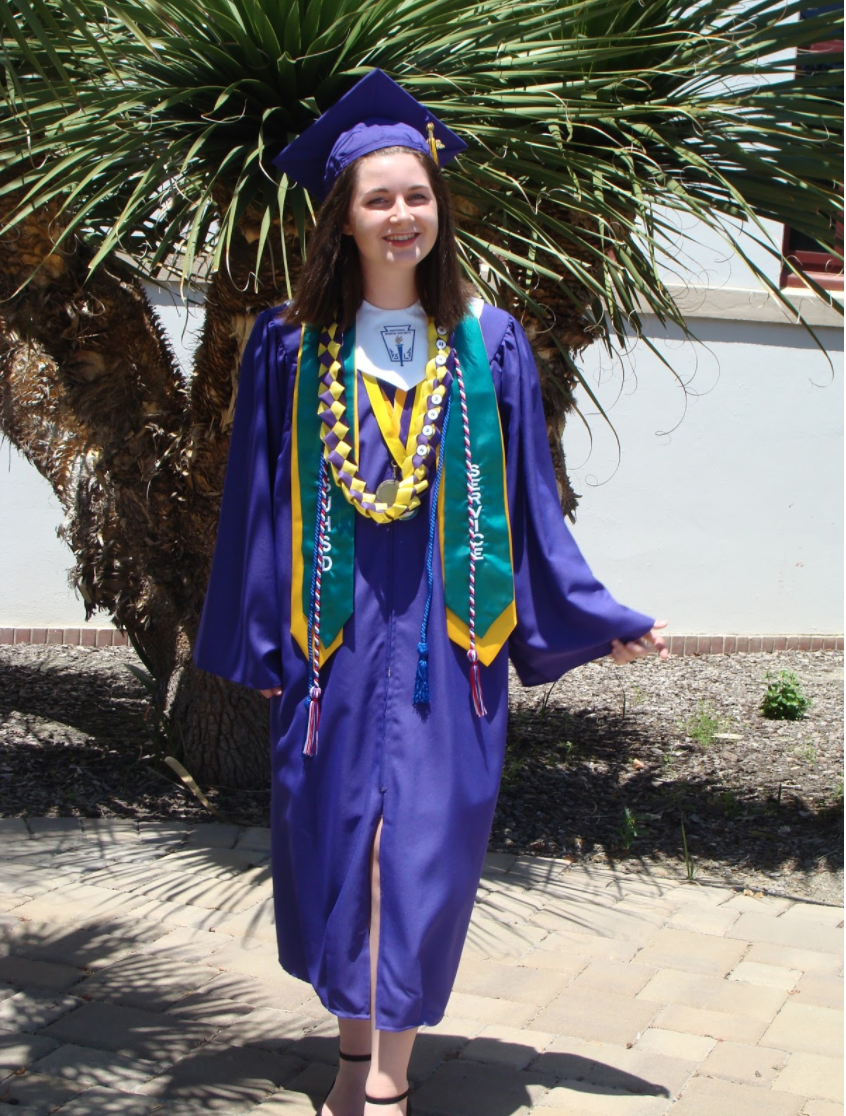 "The past few months I have been very nervous thinking about the prospects of having to start college online in the fall after already losing the last semester of my senior year and all the fun events that were supposed to come with it, but with Northeastern's announcements and planning for being on-campus in the fall I feel a sort of relief. Even if a lot of the things I looked forward to for college will not be the same, unlike many of my friends I can be certain I will be able to be on campus and in Boston. The city is one of the main reasons I decided to commit to Northeastern, so knowing I will be able to be there makes me just that much more relieved. 
"I feel that online learning and NUflex is going to be necessary for the fall. Although I am not excited to have to take some classes online, I know it is important for safety. I am glad that with NUflex we will be able to be in class for some days, so it will be more of a full class experience if possible instead of just being online. 
"I am sad about losing the typical college freshman year, but right now I am just trying to make the most of it. I've already grieved and been sad over losing the best parts of my senior year so being sad all over again about losing things in college I hadn't even thought about before is not something I'm thinking about yet. My first year will be whatever it is and it will be great because I can meet so many new people and start learning things I really enjoy, and clubs and events will happen even if they are not exactly as usual."
---
Madison Popovic
Hometown: Pelham, New York
Major: Combined biology and English
Program: N.U.in Ireland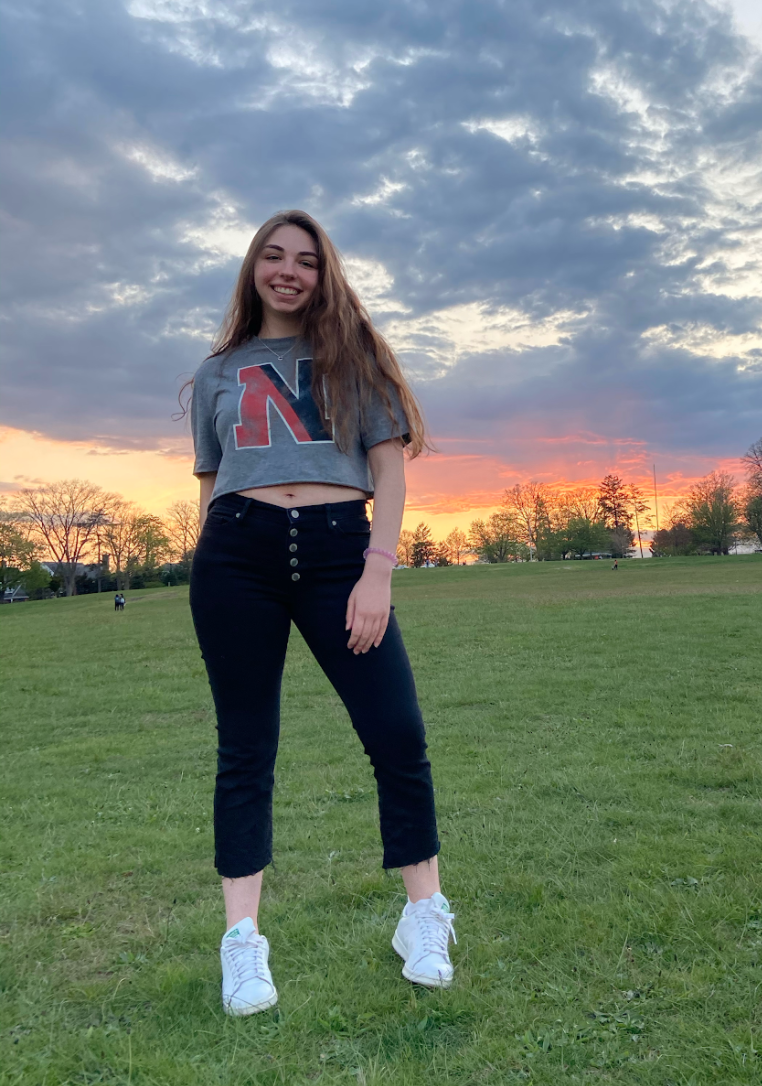 "I ultimately chose [N.U.in Ireland] because a lot of my family is Irish and lived in Ireland, so I really want to explore what life in Ireland is like. Northeastern staff has been extremely attentive at sending out emails and remaining in constant communication with those partaking in N.U.in.
"The concept of a 14-day quarantine for anyone who enters Ireland from another country makes Ireland sound less appealing, and I hope this is lifted by September. I was also thrilled to hear that some classes will take place in person and others will occur on a virtual platform. Virtual platforms are not ideal, but I am thankful that some classes will be in person. One aspect that's [upsetting] is that Northeastern N.U.in students attending classes in Dublin will not come home until Christmas Eve, so I am not looking forward to that. Despite this, I feel like my first semester in Ireland will be unconventional, but a once-in-a-lifetime experience that I cannot wait to embark on.
"I am disheartened and upset that coronavirus managed to negatively affect my freshman year. It is definitely not what I imagined when I pictured my freshman year at college.  I hope to meet new friends and to have new experiences. I also aspire to make the most out of my first semester abroad. I am nervous about the quality of education and the possibility of it not being as good as the quality of a normal education."
---
Alex Nikanov
Hometown: Kyiv, Ukraine
Major: Combined business administration and computer science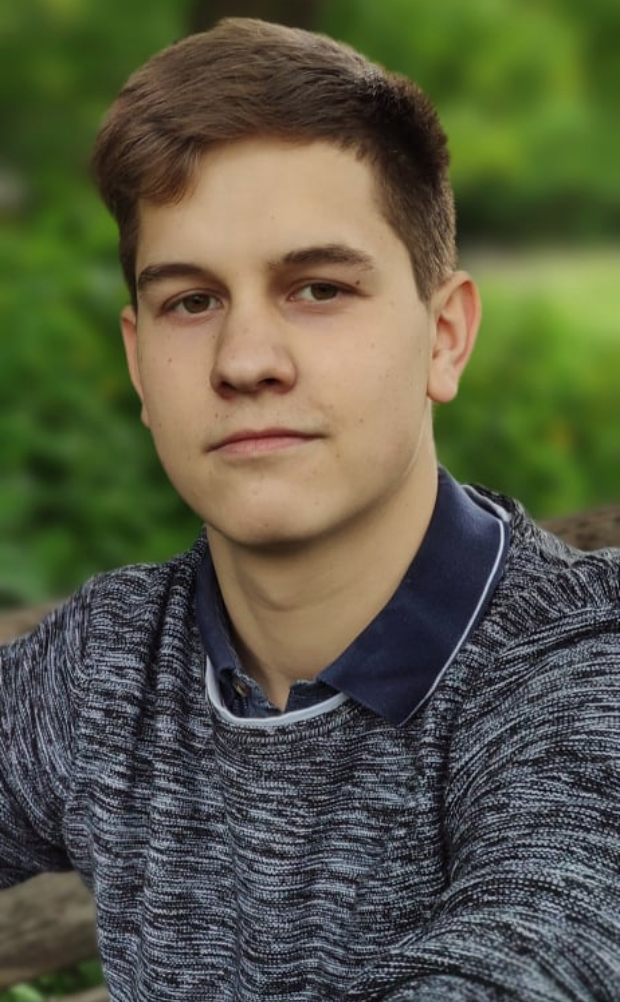 "[My feelings have been] a bit on both positive and negative sides, frankly. I am upset about the possibility of us not going to campus and much fewer opportunities in case we actually go to the campus. However, I am generally a very optimistic person, so I don't get all gloomy over this. If we can't go to the campus this year, I'll just take a gap year and try to work for a software company. It's good for me either way.
"I don't feel great about NUflex, but it is purely personal. I have zero to negative motivation when studying online, and a huge part of me going to Northeastern is the community and the opportunities that Boston provides, like clubs, internships, hackathons, food. NUflex is okay, given the situation, but if Northeastern completely switched to online education, I'm taking a gap year.
"I don't really expect some stereotypical college freshman year, because for me the most important part of college is meeting like-minded and interesting people. If I can't really do that normally, then I'll just probably take a gap year. My hope is that we, obviously, get to start our college in more of a traditional, 'normal' way. I am really looking forward to meeting new people, working on cool projects, looking for unusual food places in Boston and, of course, learning new things."
---
Niraagi Shah
Hometown: Boston, Massachusetts
Major: Combined business administration and data science
Program: N.U.in Boston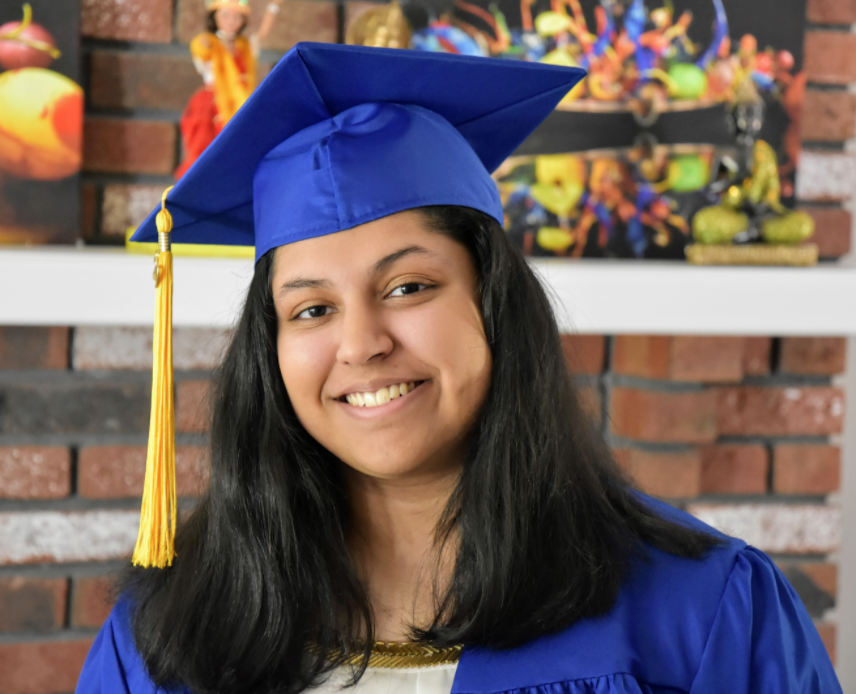 "Originally, I was going to be a part of N.U.in Canada because it's close enough to home that my parents weren't as worried about COVID-19, but still far enough that I could explore a new city on my own. But, [McGill University] switched to online classes for the fall semester, so I'm doing N.U.in Boston. I feel like Northeastern's been doing a pretty good job communicating about N.U.in Boston, except for the housing information, which is, personally, kind of one [of] the big concerns right now with the pandemic. [N.U.in Boston] has kind of been in the dark about housing. There's a rumor that we'll be housed in hotels in the Copley area, but I don't know.
"I was initially really excited to explore Montreal/Boston, but now I'm less excited. I know my fall semester will be a lot of fun, but the looming effects of the pandemic make it kinda hard to fully enjoy it. I think that social interactions are what make college such an incredible experience. But, with this pandemic, those face-to-face interactions will definitely be lacking. So, even though our academic education will mostly be on par with expectations, the loss of that social aspect is a huge letdown.
"My biggest hope for the fall semester is being able to go to my classes and hangout with my friends at a coffee shop somewhere. That might sound kinda lame, but that's really all I want. I'd have to say that a fear of mine is the pandemic will get worse, so more restrictions will be put in place. With more restrictions, the quality of my education, in various aspects, will suffer."
---
Katie Mogg
Hometown: Somers, New York
Major: Combined English and journalism
Program: Honors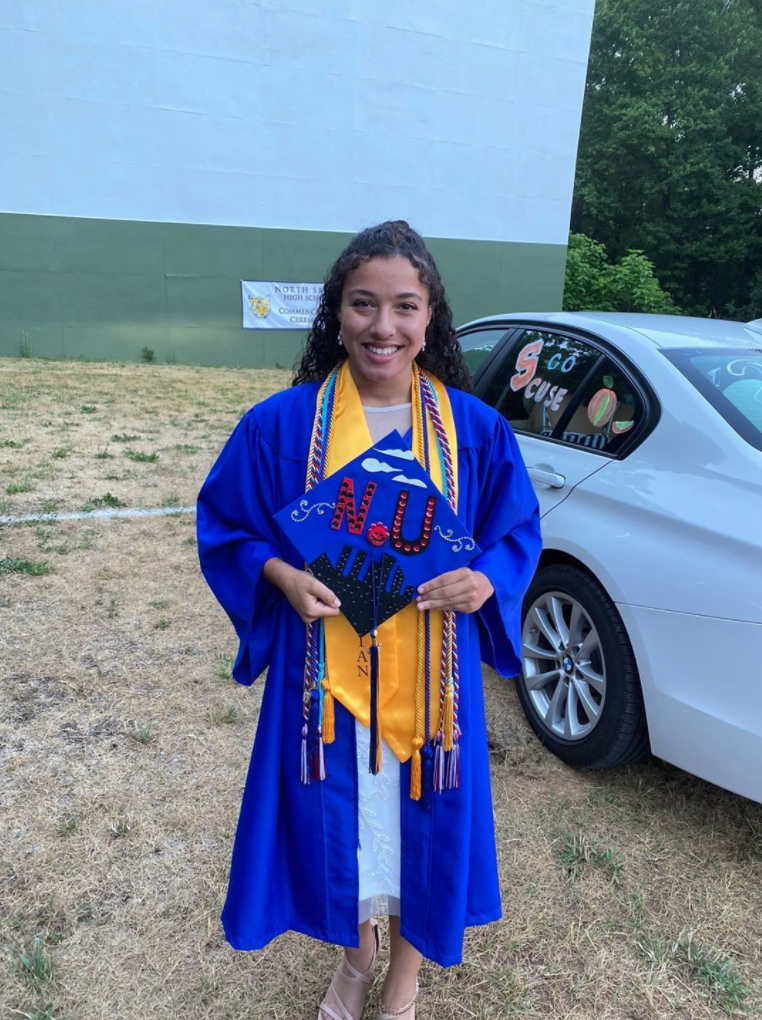 "I was feeling very anxious and uncertain about the [fall], but once NUflex came out and I talked to my academic advisor about it and she explained how that works, [I feel better]. Personally, I hate online learning. I think it's terrible. I like to interact with the teacher and ask a lot of questions. I feel like you can't get that same level of engagement online.
"I think Northeastern is doing enough to protect us [from the virus] because they're giving everyone who has possibly been in contact the option to stay home or stay in their dorm. One thing I find weird is that a lot of surrounding universities are sending their students home after Thanksgiving and I think that's a good idea because a lot of scientists have anticipated a second wave in the winter. So, I feel like that would have been a good idea for Northeastern to do.
"I'm kind of just convincing myself that the fall will be mostly normal, because I'm really used to disappointment because of what happened to my senior year. I just keep rolling with the punches and hoping that the rest of my college experience will be normal. In the grand scheme of things, it's a very small portion of my college experience. I just hope that I can emotionally and mentally adjust easily and that it won't be too straining to have to deal with such change."
---
Kate Feder
Hometown: Brooklyn, New York
Major: Psychology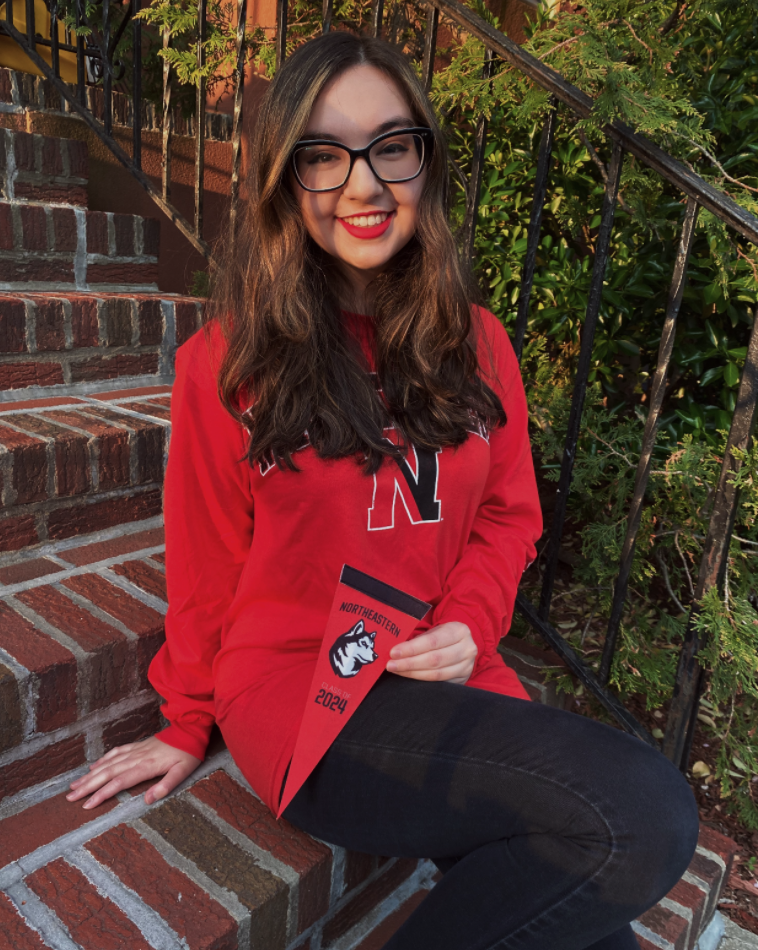 "When I was first admitted to Northeastern in March, pretty much everything about the fall semester was still up in the air, and I was feeling pretty anxious and conflicted over what my college decision would be. Northeastern was my top choice school, but with the pandemic, I was debating whether I should go somewhere smaller and closer to home … Now, I definitely feel more comfortable with my decision and less concerned for the fall semester since I found out about the NUflex program. But with cases increasing across the country once again, I know there's still a possibility that things could change once again.
"I'm pretty content with the NUflex program, as I think it's a good compromise between regular in-person classes and remote learning, and hopefully it will create a slight feeling of normalcy back on campus. I'm actually happy that classes will be recorded and available to rewatch, as well as being able to interact in real time with my professors in a virtual setting, and I think this gives me more flexibility to focus on both my academics and health at the same time. 
I am really hopeful about the prospects of the NUflex program and the fall semester, but my main fear is how I will be able to make the already difficult transition to being fully on my own for the first time while being in such uncertain times … This was a fear of mine long before the pandemic began, but with social gatherings now being limited, I do think it will be even harder to meet new people and stay connected with friends."