Sara Rivera: A 23-year journey of education and mentorship
For Sara Rivera, Nov. 3 was not just Election Day. It marked the day that she began working at Northeastern University 23 years ago. 
"It's funny because nobody said anything," Rivera said. "I didn't say anything either. I just said it to myself. I was like, 'Oh, today's my 23rd anniversary. Wow."
The assistant director of the Latinx Student Cultural Center, or LSCC, Rivera has impacted the lives of countless students. She has been a staff member at the LSCC since shortly after it opened its doors in 1997. 
Getting to where she is today was not easy, Rivera said. After graduating high school in 1989, Rivera enrolled at Northeastern. Her heart was not into it at the time, and she flunked out. She then began working full time. She was one of about 10 employees who were part of a startup company that handled student health insurance, but after a few years at the company, she realized she was stuck. 
"I worked my way up, and I started out as a customer service rep. Then I went on to do claims, and I went up and up and up," Rivera said. "Then I hit the glass ceiling because I didn't have a college degree. It was very eye-opening and very disappointing."
Deciding to give an education at Northeastern a second shot, Rivera applied to a secretary position at the LSCC. Though it was a step down from the jobs she had had in the past, her goal was to get a college degree. Since being here, she has earned her associate, bachelor's and master's degrees. Currently, she is serving as interim director while the LSCC works to fill that vacancy. 
"Despite the fact that I went to Northeastern just for my education, I ended up staying," Rivera said. "I ended up loving it."
Now, she is learning to adapt to the pandemic. In a typical year, the LSCC is a place where students can go to relax, meet new people and take a break from their lives. Many student groups used the space to gather, and Rivera would offer support after hours. 
Rivera is tasked with planning events and programming each semester, so she has been forced to replicate the "familia" of the LSCC via Zoom. Three days a week, she or her colleagues are present in the LSCC's building. Most of the time, however, she works virtually. She strives to keep in touch with students as best she can, given the circumstances. 
Students can still schedule appointments with Rivera to talk about classes or life. There is also a student coalition advising Rivera on what is working and what is not, as they brainstorm ideas for increased connectivity between LSCC students.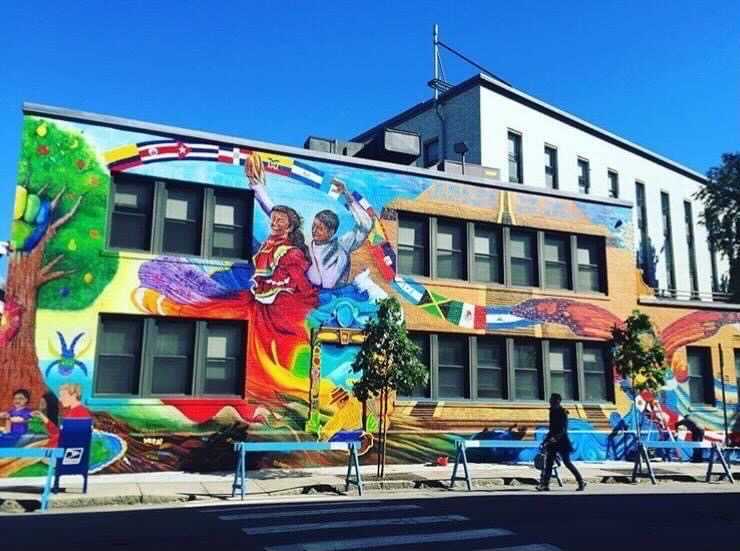 In addition to running the LSCC, Rivera chairs the committee for the La Comunidad Latina En Acción Scholarship, or LaCLA Scholarship. The LaCLA scholarship was established in 1993 after a group of Latinx students noticed that the retention and graduation rates for Latinx students at Northeastern were low, and they wanted to fix this. After surveying students, it became clear that they were leaving because they could not afford to stay.
Each year, eight students receive the scholarship. This opportunity is not solely for Latinx students, but applicants must be full-time undergraduate students and have at least a 3.3 GPA and a background in community service. Each scholar is required to do 200 hours of community service every year. 
"We've had a nice, diverse group of students, not just Latinx. There's been Black students, Asian students and Caucasian students," Rivera said. "It's been very diverse and we're really proud of it."
Catalina Cardelle, a fifth-year math major and a LaCLA scholar, had the opportunity to work in a program that helps adult Boston immigrants whose first language is not English. As a classroom aid, she helped people learn basic English in order to be able to navigate city life. 
"The most rewarding part of it has been getting out into the community in a way that I never would have before if it wasn't for the scholarship," Cardelle said. "The opportunities that it has brought to me have been irreplaceable." 
Some of the scholars also get the chance to work with Northeastern professors. Alejandro Hervella, a third-year computer engineering and computer science combined major, is currently volunteering under Dr. Seth Cooper, an assistant professor in the Khoury College of Computer Sciences, thanks to the scholarship program. 
"I think the most important part is the fact that it's a scholarship program where you don't just get the scholarship and that's it. This scholarship is also a really humbling experience because you're gonna be volunteering," Hervella said. "I think it also helps to boost and highlight the Latin American population at school."
As the advisor to all of the scholarship students and coordinator of their peer tutoring program, Rivera has watched each student grow and enjoys seeing their progress. 
"I feel like one of the things that I'm most proud of is that I've been able to keep in touch with most of them through some way, shape or form, including the ones that I met when I first started working at Northeastern in 1997," Rivera said.
In addition to her involvement in the LSCC, Rivera has been a part of the Empower Retreat, move-in and Welcome Week committees. She also raised two kids while accomplishing all of this. For many, she is like a second mother. 
"Sara is like a campus mom. It's always so great to see her, and she always has her door open." said Esme Alvarez, a fourth-year psychology major and a LaCLA scholar. "She's always willing to hear me out and support me in anything that I may be going through. She's just amazing."
Twenty-three years later and counting, Rivera continues to inspire. 
Rachel Erwin can be reached at [email protected]