Column: Dunkin' vs. Starbucks: the ongoing dispute brews on
Coffee shops dominate college culture around the country as a convenient place to study, meet and enjoy food and drinks. Businesses like Starbucks, Dunkin', Peet's Coffee and Panera Bread surround campuses and are a critical part of student life. With this wide variety of choices, disagreement on the superior store is unavoidable. The most contested of these is Starbucks versus Dunkin'. 
Examining a coffeehouse starts with the coffee, and there are significant differences between these two chains' brewing decisions.  
Starbucks employs "master roasters" who travel to Latin America, Africa and Asia in search of high-quality beans. By partnering with these communities and directly investing in them, Starbucks cultivates a sustainable relationship, providing customers with over 30 blends and single-origin premium coffees.  
Its handcrafted beverages are incredibly popular. For example, take the nitro cold brew drink — Starbucks was the first major coffeehouse chain to adopt this smooth yet strong selection in 2015, with the option of topping it with sweet cream cold foam blended right in front of you. Its Teavana teas and Refreshers are also sought after as non-coffee alternatives. And, of course, its signature Frappuccino is undeniably delicious. 
This is not to say that Dunkin' has not made similar efforts. Its coffee is ground and brewed throughout the day from 100% Arabica beans for a fresh taste, however, its menu does not go much further. Stores do sell cold brew and matcha tea, but the variety at Dunkin' is relatively small and less effort is put into quality. For example, the new Dunkin' cold foam, unlike Starbucks', is from a Reddi-wip can.  Its slogan "America Runs on Dunkin'" is true: the coffee is simple, plain and gets the job done.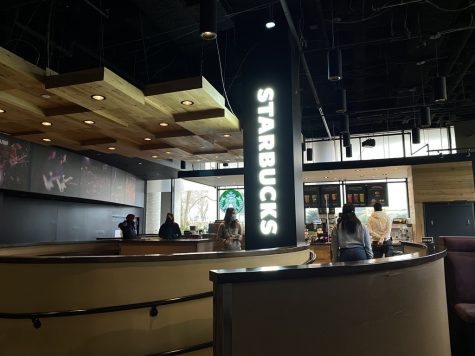 Starbucks offers a premium experience inside its stores that Dunkin' fails to live up to.  With over 30,000 stores across the globe, Starbucks stores highlight beautiful design and architecture, expansive seating options and a consistent standard of excellence. Starbucks stores are frequented by students, businesspeople and other individuals looking for an environment to work comfortably. Dunkin', on the other hand, features bright pink and orange decor in a stereotypical fast-food structure with limited seating and mediocre design. Some employees argue that the bright fluorescent ambiance of Dunkin' is an attempt to wake up its customers. Nonetheless, we see the same trend emerge: While Dunkin' provides the absolute barebone necessities, Starbucks goes above and beyond to provide premium service for its customers.
However, the debate about the finest coffee chain does not just rest on store design or black coffee quality. There is something else Starbucks excels at: a commitment to the community and its employees.
Veterans, refugees, Opportunity Youth and formerly incarcerated people are actively sought out to join as "partners" in a workforce of over 300,000 individuals. Each is offered comprehensive health coverage, stock equity in the company and pay equity regardless of full or part-time status. Student partners are offered access to the Starbucks College Achievement Plan, which aims to provide full college tuition coverage. Dunkin' provides a variety of select life and health insurance plans, but according to Indeed, an employment site, employee reviews in categories such as culture, management and compensation are higher for Starbucks in every single category. 
Simultaneously, Starbucks has almost completed its ban on single-use plastic straws. Instead, it has introduced a more environmentally-safe alternative like lids with no need for straws in the first place. Starbucks listened when concerns arose over its use of a constant stream of water in stores and swapped to a system that saves over 4.5 million gallons of water per day. 100% of unsold food heads to food banks across the nation to feed those in need; in contrast, as many know, the lack of policy regarding unused food at Dunkin' sees thousands of pounds wasted every single day.  
Fans of Dunkin' may very well feel that their coffeehouse is better than Starbucks, but I will say this: There is a reason Starbucks brings in over $21 billion in sales, which is 2.3 times the revenue that Dunkin' brings in. Its commitment to its employees, community, the environment and thousands of customers every single day is exemplified by the pristine experience that is a Starbucks visit.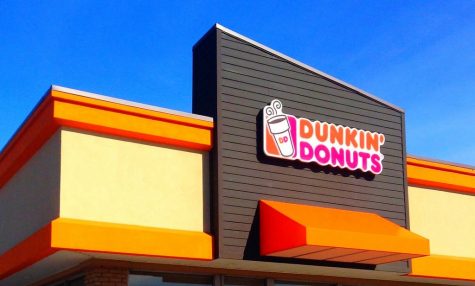 Easily the most frequently cited reason for Dunkin' supposed superiority is the pricing. Oftentimes, suggestions that Starbucks is better will be met with remarks such as, "I don't want to pay $6 for a cup of coffee." It's worth noting that, according to Dunkin' management, the target market is different from Dunkin', which is why it offers coffee at more competitive pricing for a middle-class market while Starbucks presents a "premium" experience to those willing to pay slightly more. This word "slightly" is key here, because the way you order has enormous effects on price regardless of what store you decide to frequent. For instance, basic cold brew coffee costs less than complex handmade drinks. 
Starbucks' different target market is where this price-based argument begins to fall apart. When compared directly to Starbucks, Dunkin' fails in almost every contest. Some people, however, need — or prefer – their coffee cheap, and I would be naive to ignore Dunkin' Donuts' vast success. But the fact of the matter is this: As long as Dunkin' fans, or "Dunkies," continue to insist that their preferred coffee shop is not only comparable, but better, I will continue to maintain that Starbucks is superior in every regard.