Ninth annual Women's History Month symposium examines life-threatening political emergencies through a feminist lens
The Northeastern Women's, Gender, and Sexuality Studies program, or WGSS, hosted their ninth annual Women's History Month Symposium March 23 and 24. This year's theme, "Feminists on the Politics of Crisis," was chosen to invite conversation and examine feminist perspectives surrounding the climate crisis, LGBTQ+ rights, censorship and abortion rights. 
The two-day event kicked off with a comedy set titled "Activism IS Self Care" by Lizz Winstead, founder of Abortion Access Front and co-creator of the Daily Show. 
WGSS featured three panels on the climate crisis, censorship and LQBTQ+ rights and bodily autonomy March 24.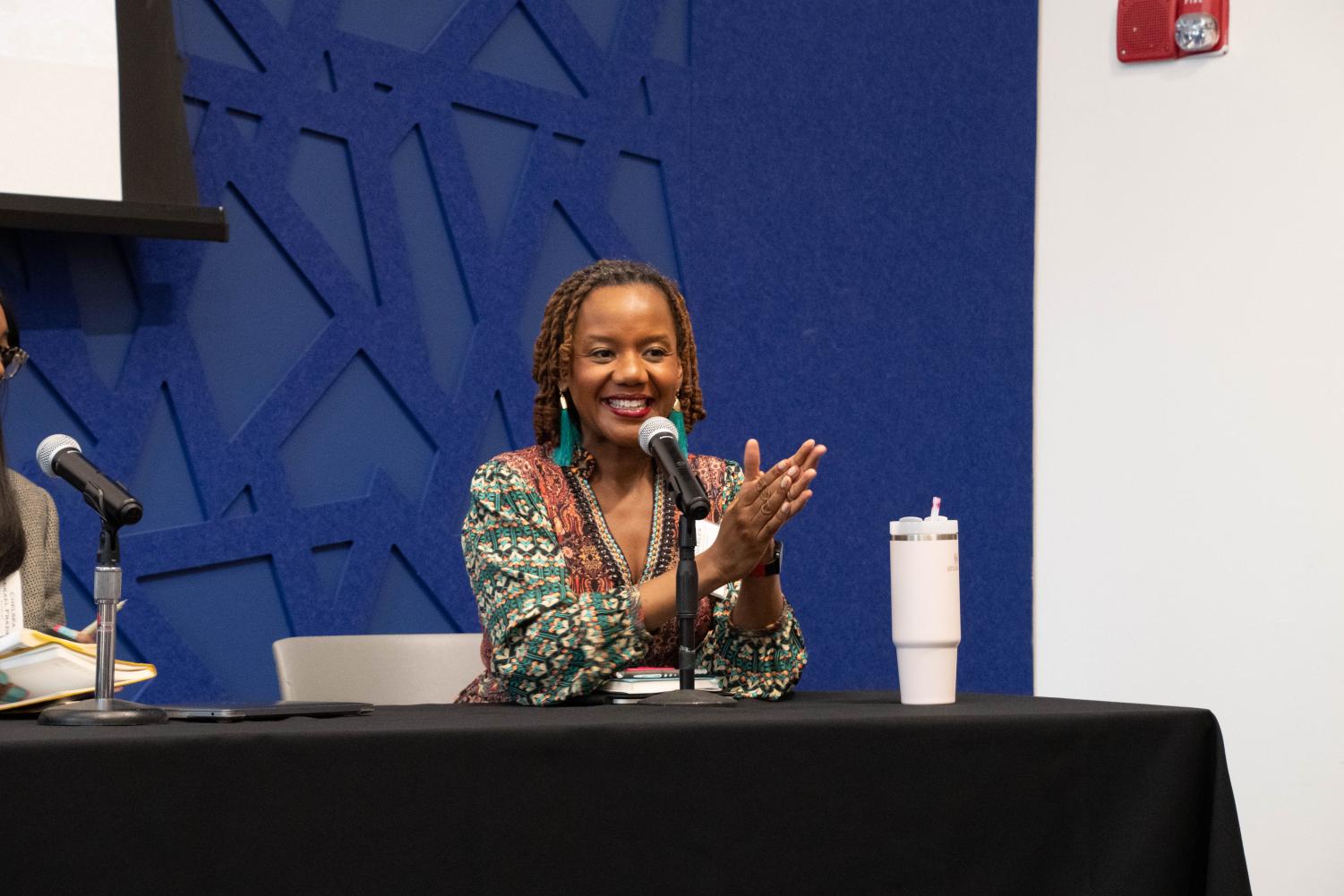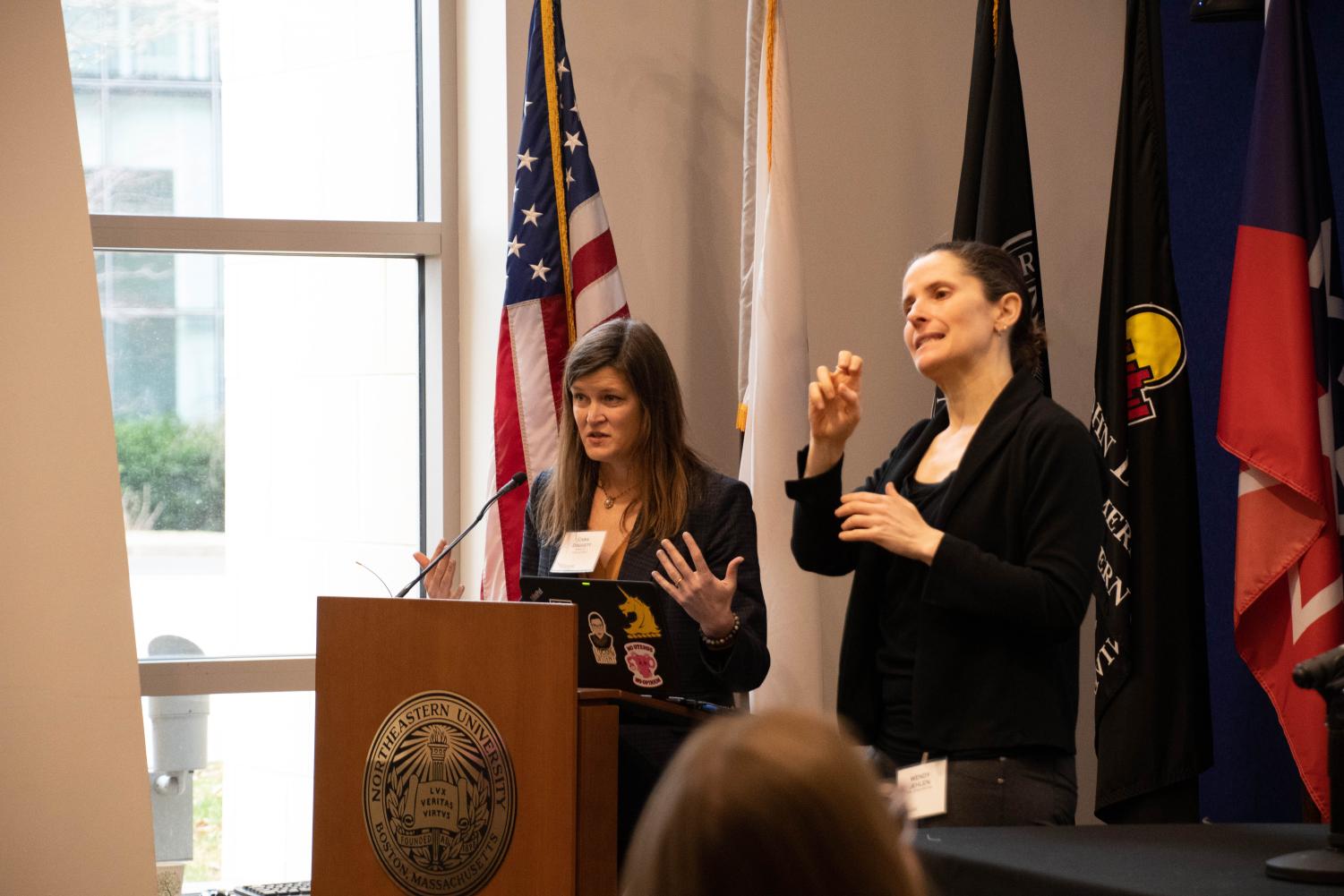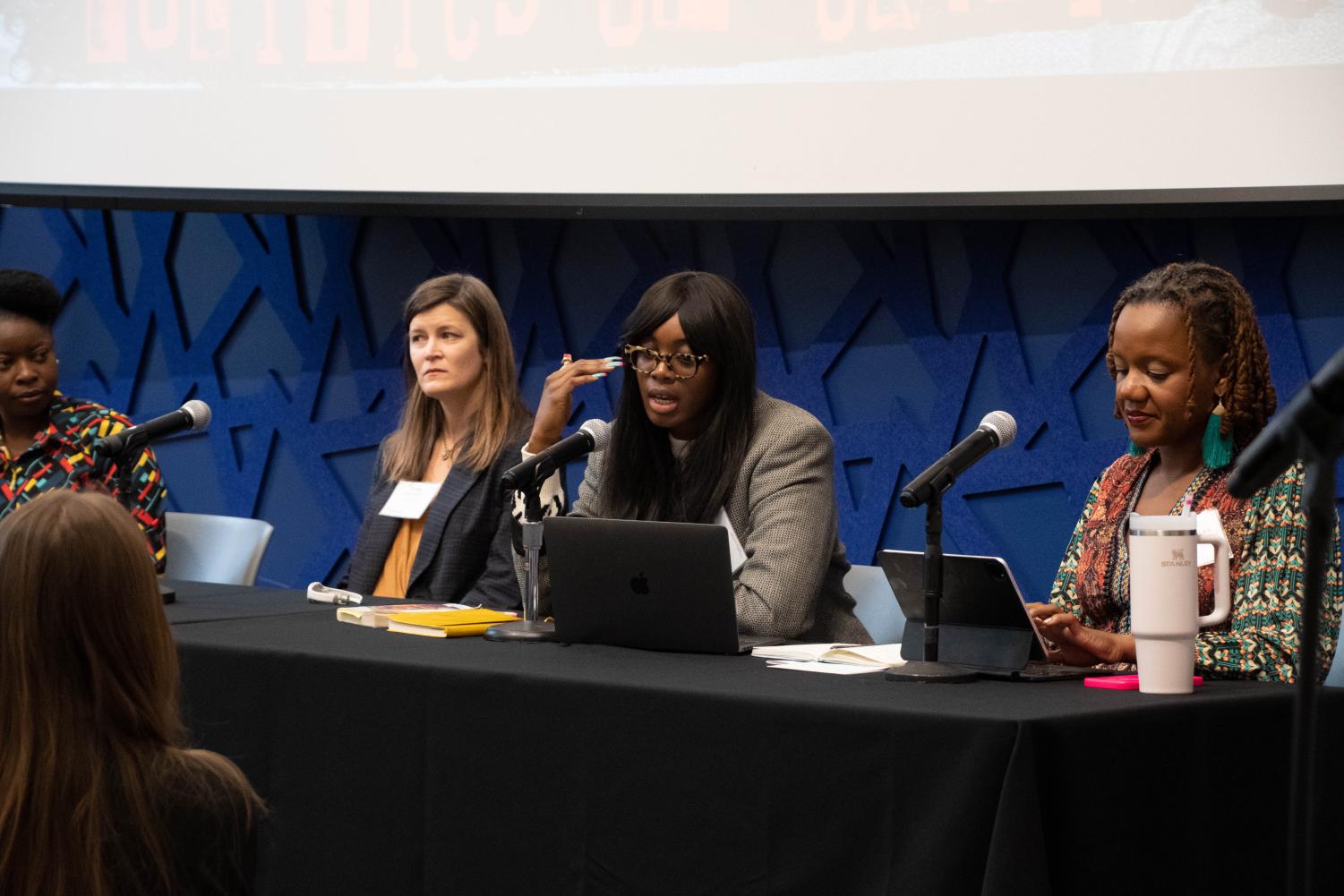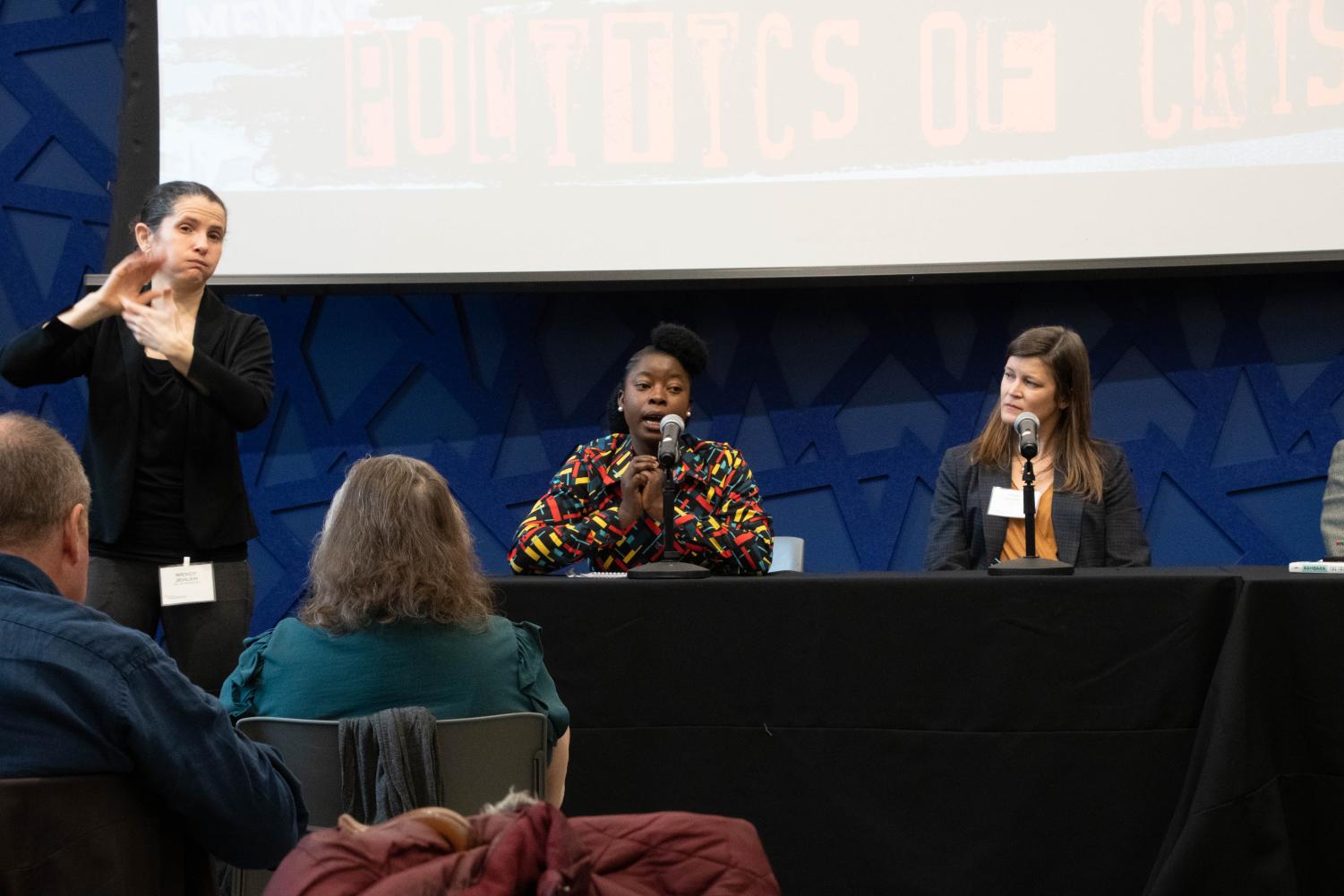 The second panel was moderated by Dr. Carla Kaplan, a Davis Distinguished Professor of American Literature, and professor for Northeastern's WGSS; English; and Cultures, Societies and Global Studies programs.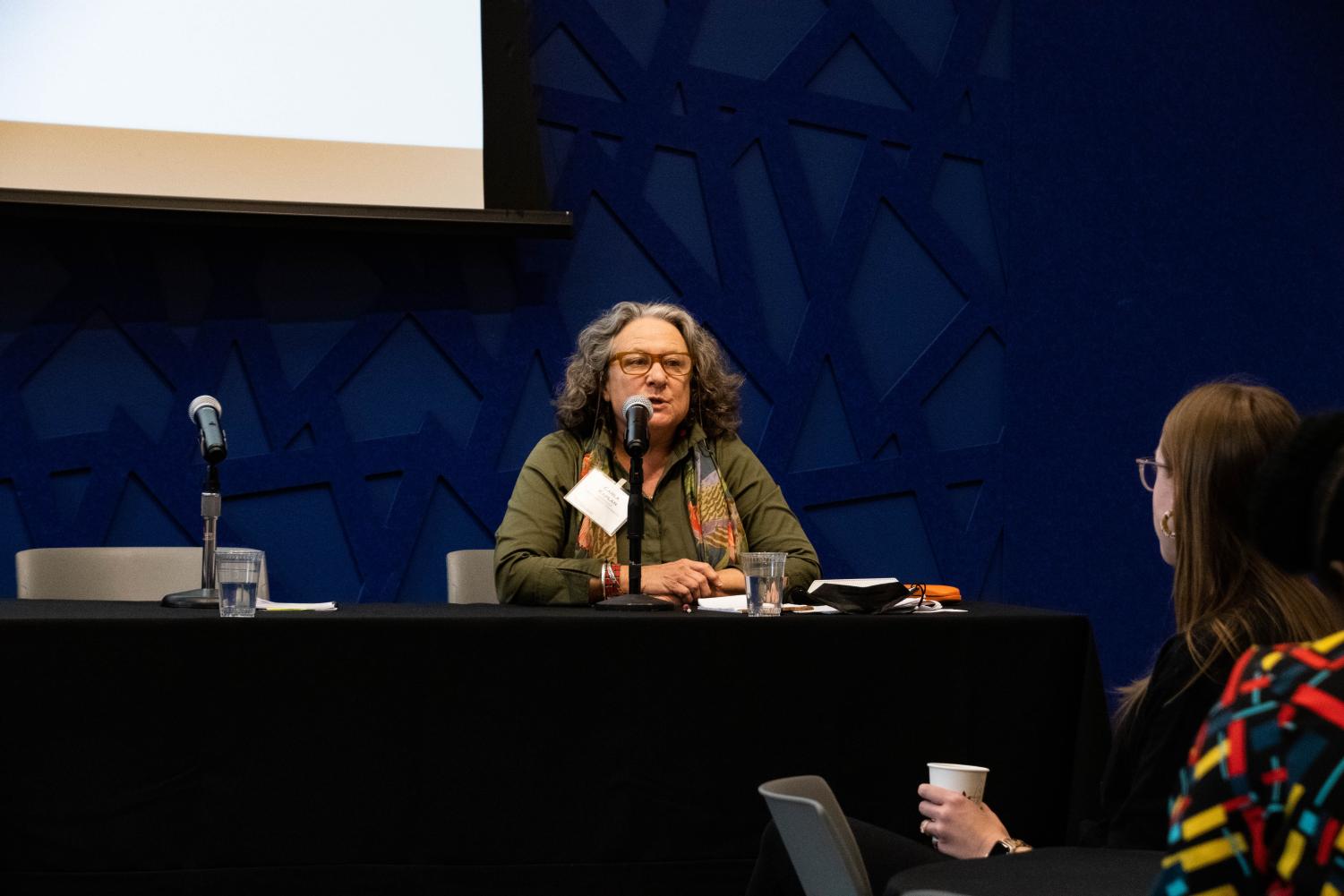 The panel discussed LGBTQ+ rights, censorship and organizing for feminist speech, with panelists Dr. Paisley Currah, professor of political science and women's and gender studies at Brooklyn College and the Graduate Center, CUNY; Martha Hickson, a librarian at North Hunterdon High School and Dr. Karsona "Kaye" Wise Whitehead, a professor of communication and African and African American studies at Loyola University Maryland and founder and executive director of the Karson Institute for Race, Peace, and Social Justice. Discussion topics included the rise of mainstream anti-trans rhetoric, increased censorship attempts in schools and how history can inform what our collective responsibility is to change the system amidst national conversations about gender and racial justice.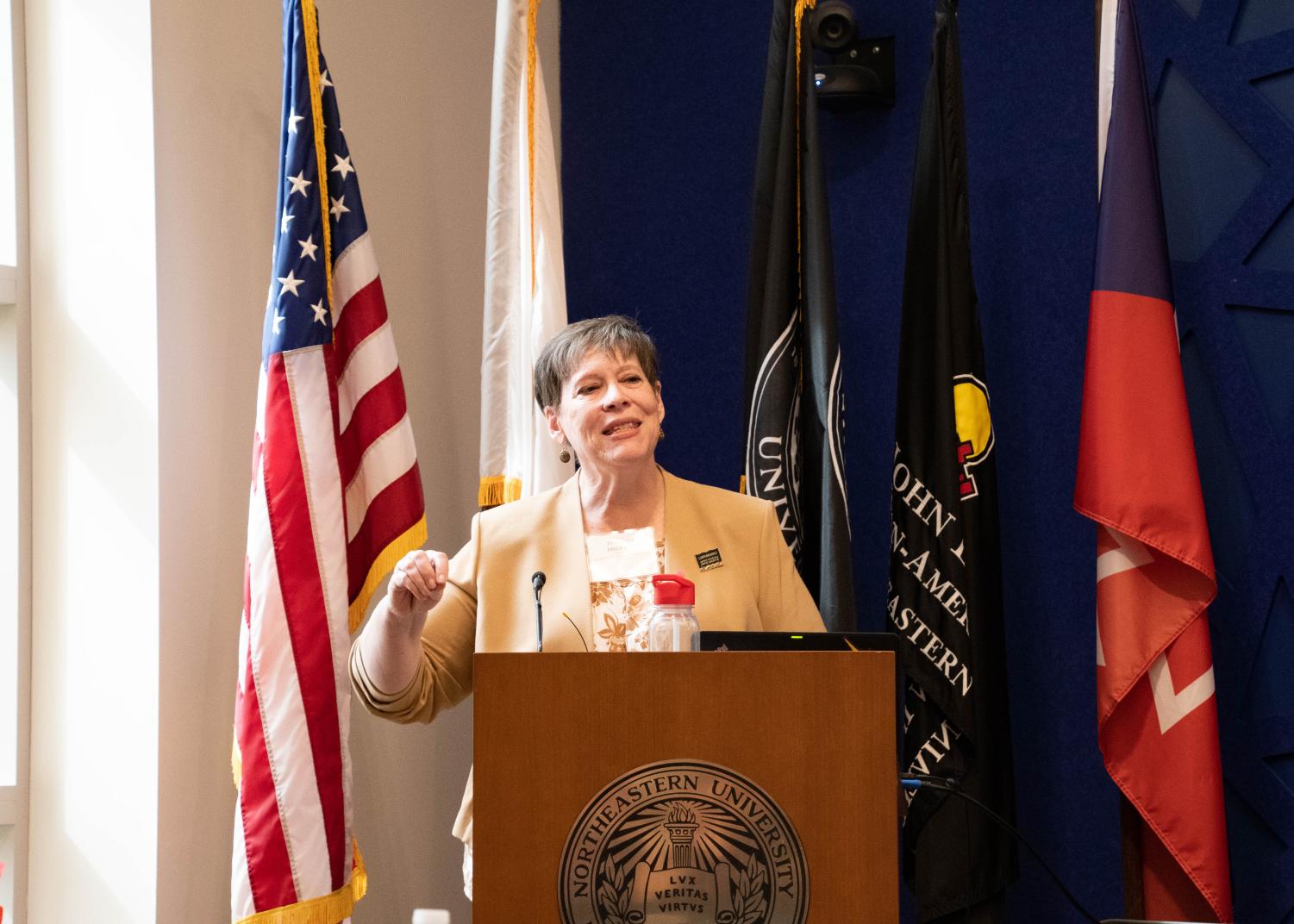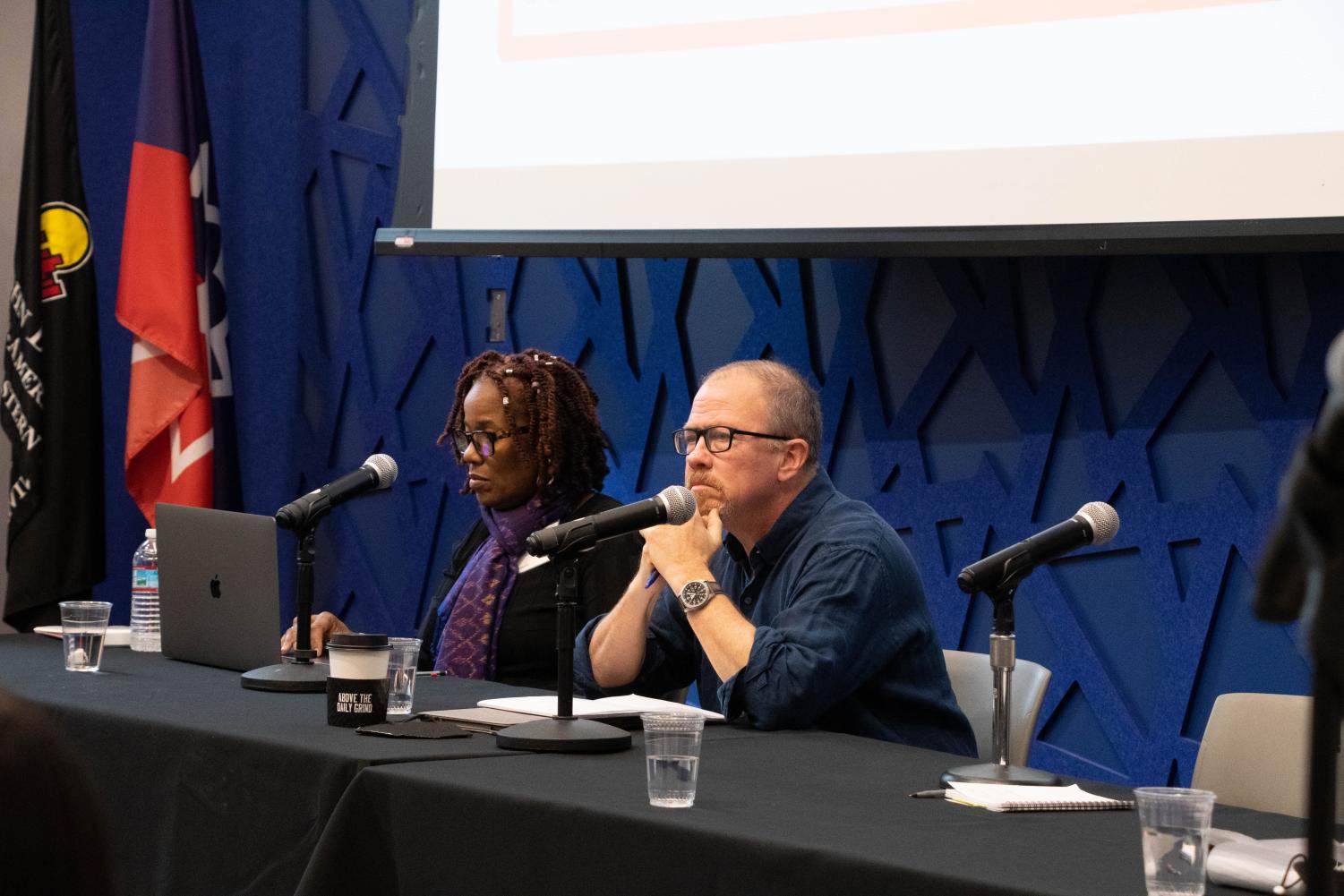 The third panel, on abortion and bodily autonomy, was moderated by Dr. Kara Swanson, a Northeastern professor of law and history and the associate dean for research and interdisciplinary education. The panelists were Rebecca Hart Holder, executive director of Reproductive Equity Now, Paula Ávila-Guillen, executive director of the Women's Equality Center and Robin Marty, operations director of the West Alabama's Women's Center. Discussion topics included the role of blue states in the protection of abortion rights, how the "green wave" movement's successes in Latin America could inform abortion movement strategies in the United States and the current reality of many southeastern states following the overturning of Roe v. Wade, as well as how current strategies are leaving behind people in those communities.