Joy, community fill streets 10 years after Boston Marathon bombing
Despite the fog, chilly temperatures and rain, participants pushed ahead in the 127th Boston Marathon.
This year's marathon marked 10 years since the marathon bombing, which killed three victims and injured more than 260 others. Official ceremonies commemorated the tragedy April 15 with a new One Boston Day marker unveiled at the finish line, bells signifying the exact moment the bombs detonated and a speech where a speaker dedicated the updated, commemorative finish line to the victims, heroes and runners, as well as the city of Boston. 
On Marathon Monday April 17, an estimated 30,000 runners flooded the streets of eight Massachusetts towns, with the race starting in Hopkinton and ending in Copley Square. Audience members roared in support from the sidelines, cheering on participants as they followed the 26.2 mile path.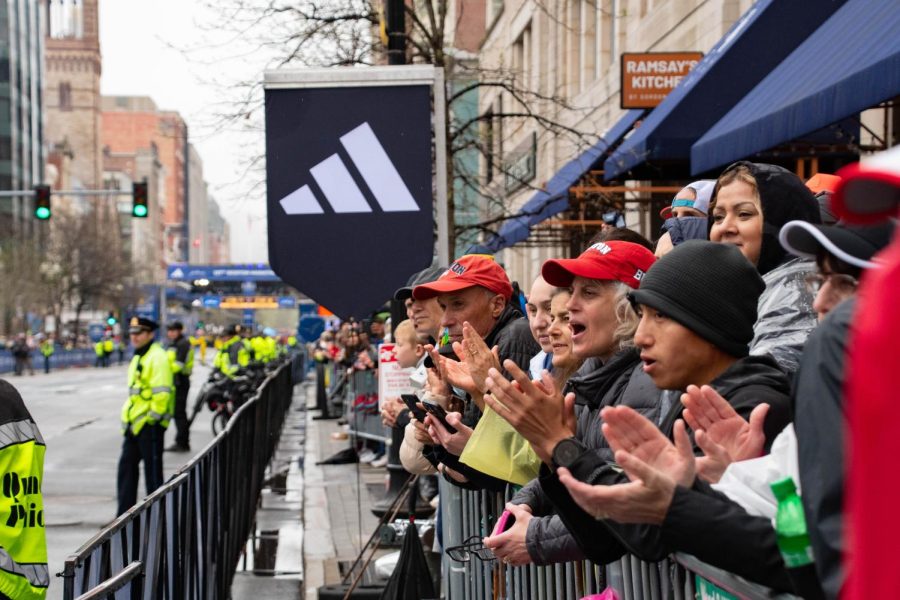 Participants competed in wheelchair, handcycle, paralympic, professional and regular wave divisions throughout the day. 
A few mishaps occurred during the race, including women's wheelchair winner Susannah Scaroni stopping to repair a wheel. Despite the delay, she went on to place first with a time of 01:41:45.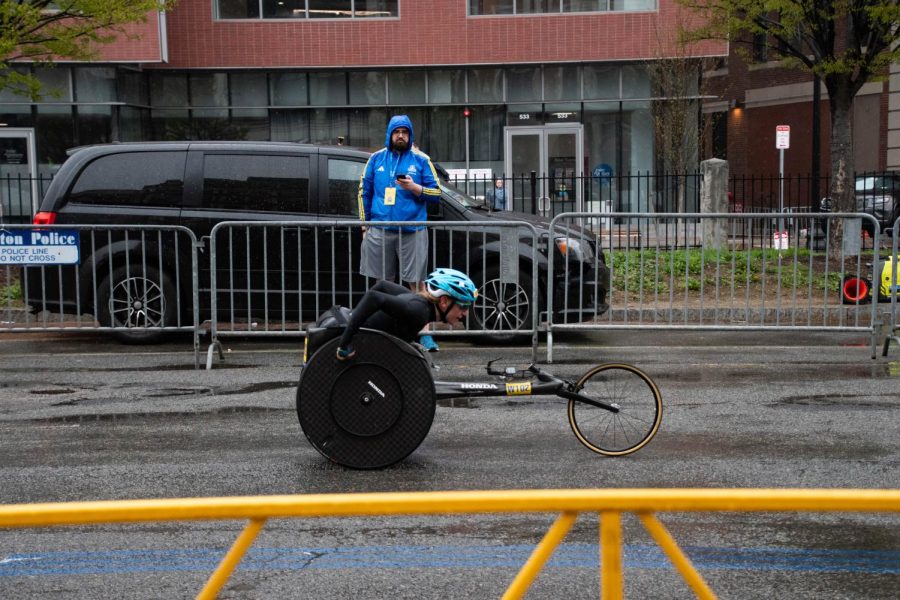 Although world record-holder Eliud Kipchoge was expected to win the men's pro division, he placed sixth, with Evans Chebet winning for the second year in a row with a time of 02:05:54.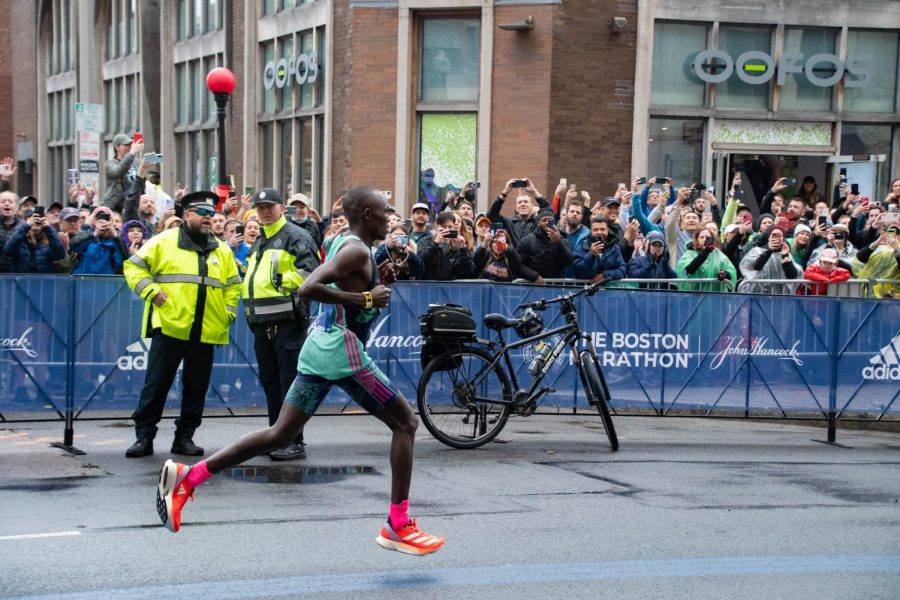 The excitement grew as participants neared the finish line. People waved as their friends and family members passed the stone, bronze and glass memorials on Boylston Street which honor the victims of the 2013 bombing.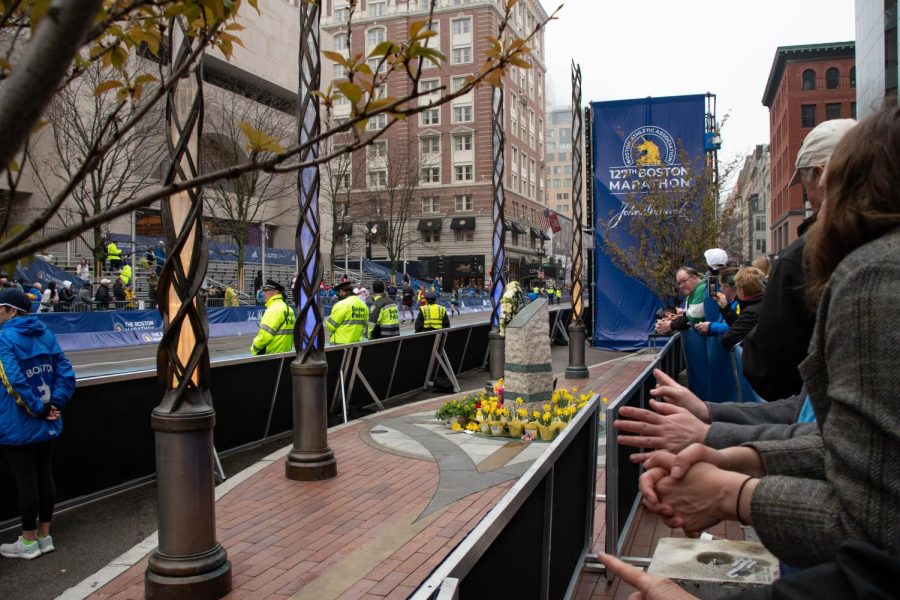 After finishing, participants received medals and assistance from approximately 9,100 volunteers on site, then met up with family and friends to celebrate their achievements.