The Boston Black Restaurant Challenge shines light on Black-owned restaurants
To bring more business to Black-owned restaurants throughout Greater Boston, State Rep. Chynah Tyler, who represents the seventh district of Suffolk, created the Boston Black Restaurant Challenge. Encouraging consumers to visit at least one Black-owned restaurant per week, the challenge effectively funnels customers to restaurants during Black History Month. 
The Boston Black Restaurant Challenge is about a lot more than just drawing attention to restaurants. The underlying mission is to close the inequality gap between white and Black communities. 
"The average net worth for a Black family is $8 as opposed to over $250,000 to their white counterpart," Tyler said. "My goal is to be able to do whatever I can to be able to close that gap, but more importantly, to create generational wealth when it comes to Black families."
Tyler created the challenge in 2018. With the pandemic inhibiting in-person gatherings and large events, Tyler readjusted how she brought publicity to Black-owned restaurants. 
"In the past we used to do a really big kick off at these restaurants, and we used to have to buy a big bulk of supplies and foods and different appetizers for people to be able to try to catch their interest," Tyler said.
Although the challenge hasn't hosted in-person events this year, Tyler has continued to promote Black-owned restaurants by posting weekly videos on social media. 
Tyler explained that the pandemic made the challenge even more crucial to Black businesses because the economic difficulties that Black owners face have become exacerbated. 
According to the Center for Responsible Lending, 95% of Black-owned businesses are considered "non-employers," and "of all small businesses, businesses without employees were the most likely to face challenges accessing [Payment Protection Program] funds in the initial round." 
Black businesses are already far more likely to shut down within their first year of opening, Tyler said. With countless businesses across the country biting the dust due to economic inactivity during the pandemic, the challenge serves as a way to keep Black businesses afloat during these trying times.
"A Black business is almost 80% likely to fail within the first year of it coming on board," Tyler said. "And so while the goal of the Black Restaurant Challenge is to create year-round support for Black-owned restaurants and businesses, more broadly speaking, we have to address the pain happening in our communities right now." 
David Atkinson, owner of Wingz and Tingz, saw firsthand the pressures the pandemic put on his business during this year's Black History Month.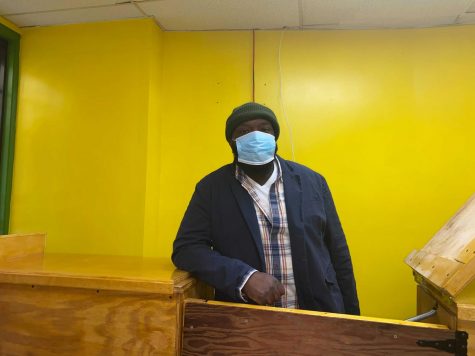 "It's a short month. People have bills. So with that being said, things that are a 'want' and not a 'need' slow down," Atkinson said. "My food is fun food, it's a 'want' food. So I kind of have an understanding why it's going in the direction I'm in. But you just have to be prepared for times like this."
Shary Browne, the owner of Shea Butter Smoothies located in Dorchester, another restaurant on the Boston Black Restaurant Challenge's roster, has noticed an increase in business that combats the losses the pandemic spurred.
"I think [business] has expanded throughout the whole year," Browne said. "A lot of people came to us and said 'Oh, we heard about you,' whether it was through the Black Restaurant Challenge last year or just word of mouth. So I just think it definitely brings awareness overall."
Despite the struggles the pandemic presents, Atkinson has plans to properly celebrate Black History Month in the future. He anticipates hosting a tasting event to highlight the wide array of chicken wings and ethnic cuisines such as Jamaican and Hispanic dishes. 
To make the event extra special, Atkinson plans on inviting his mother to visit Wingz and Tingz, a full-circle moment for his family since Atkinson first worked in the restaurant business with his mom in 1999.
"So where I started with my mom, now I have the opportunity to invite my mom into my store," Atkinson said. "She's gonna bring her business in here, and we're going to join again where we started and we're hoping that's going to bring more business and make people more happy." 
The Boston Black Restaurant Challenge promotes over 65 restaurants that offer a wide variety of options. Wingz and Tingz and Shea Butter Smoothies highlight the diversity among the list. While meat-lovers can visit Wingz and Tingz to fulfill a fried foods fix, Shea Butter Smoothies provides smoothies filled with fruits and vegetables, even offering vegan alternatives.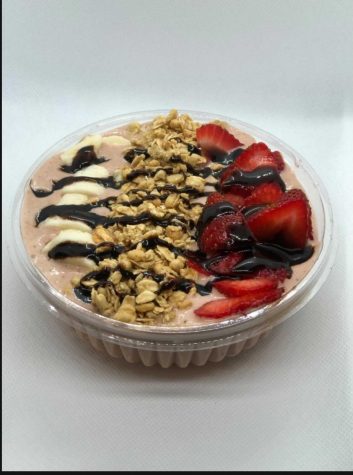 "We are a healthy, cool, fun spot for our community," Browne said. "We're definitely trying to promote health and wellness through beverages such as smoothies and fresh pressed juices."
While these two restaurants offer menus on opposite ends of the spectrum, the fundamental purposes are still similar – promoting health in their community through delicious food and drinks.
"I want the world to know that we started our business really to help our community and to provide healthy, fast, fried food," Atkinson said. "So basically, I want the world to know that our food is fresh, it's not processed and we love what we do and we do everything with passion and a smile." 
Although the pandemic is preventing consumers from dining-in at restaurants, take-out options like Uber Eats and GrubHub can still be used for support. Through the Boston Black Restaurant Challenge, high-quality yet lesser-known businesses have the opportunity to be at the forefront of the consumer's mind. 
"I think that the barrier in the past was knowing that these places actually exist," Tyler said. "We're doing what we can, and we're trying to spread our businesses as far and wide as we can possibly spread [them]."