Northeastern announces new initiatives to support APIDA students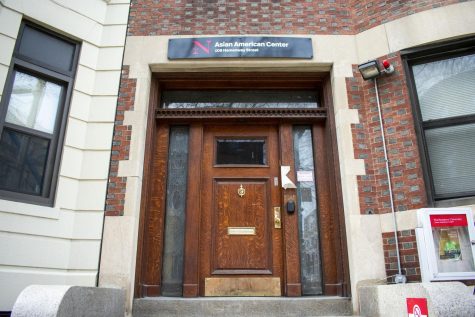 In a university-wide email sent June 3, Northeastern detailed progress toward addressing aggression directed at Asian Pacific Islander Desi American, or APIDA, communities and students. 
"We have engaged with Northeastern students, faculty and staff from across the university to discuss these issues [of rising hostility towards APIDA communities]," wrote Provost and Senior Vice President for Academic Affairs David Madigan along with Chancellor and Senior Vice President for Learning Ken Henderson. "We are writing today to update you on our progress toward developing an action plan for Northeastern."
The university identified two areas of focus: enhancing learning infrastructure regarding Asian and Asian American history and culture, and continuing to work to create a more inclusive student experience for Asian and Asian American students.
To develop some of this curriculum, Associate Professor of History, Philip Thai, has been appointed director of asian studies. The university will also be relaunching the Asian Studies Speaker series and a "badge in global and cultural literacy" starting fall 2021. 
Similarly, starting in the fall 2021 term Northeastern will begin university-wide, mandatory training on cultural literacy and anti-racism. These programs are expected to continue past this fall term as a part of student, faculty and staff orientations. 
On campus, Northeastern has authorized plans to renovate the Asian American Center and promised to increase funding to the network of cultural centers. 
"We will assist our cultural centers in developing and scaling new and existing programs," the email read. "We will invest greater resources… providing more professional development options for our cultural center staff and improving their spaces." 
These announcements come several months after nationwide attacks against Asian-Americans, Asians and Pacific Islanders. Shortly thereafter, leaders of the Asian American community on campus demanded action from the university. The letter featured a list of eight action items for Northeastern, including a request for accountability for President Joseph Aoun's statement in light of the Atlanta shooting.
"Words of support, healing and prayer are not enough," wrote Aoun in a university-wide email, March 17. "Northeastern is a community of action." 
While Aoun's message was criticized for a lack of action items, this most recent email sent Thursday promised more tangible steps  toward a more "inclusive community." 
"We look forward to engaging with each of you in this mission to eradicate the scourge of systemic racism," Madigan and Henderson wrote. "We will continue to update you regularly on our progress: on these specific plans as well as on the other priorities identified in the President's Action Plan."