Photography store offers gender-pay-gap discount to counter lack of industry diversity
In Jamaica Plain, one of Boston's most diverse neighborhoods, an analog photography store promotes conversations about gender inequality. CatLABS offers a gender-pay-gap discount for non-male identifying customers to encourage diversity in the photography industry and to spark a dialogue.
CatLABS' gender-pay-gap discount allows non-male identifying customers to purchase qualifying products at a 10% discount. CatLABS itself was started in 2011, and the discount was introduced in January 2016. According to its website, the discount applies to used large format camera kits, as well as Jobo processor kits.
The owner of CatLABS, Jamaica Plain resident Omer Hecht, said he has spent a majority of his photography career in Massachusetts. He recalls his early days in the industry, when he attended his first photography conferences. Hecht said he was shocked by how they catered toward the heteronormative male gaze, displaying women in minimal clothing on stage for photographers, a majority of whom were white men. 
These conferences are not the only scene in the industry dominated by white men — a majority of photography competition judges and curators are white men too. 
"Is it really the representation of the world of photography that it's a business and industry of only white dudes?" Hecht said. "I don't think so. I think that's offensive in a sense. And that, more than anything else, was the core of what we wanted to do with this."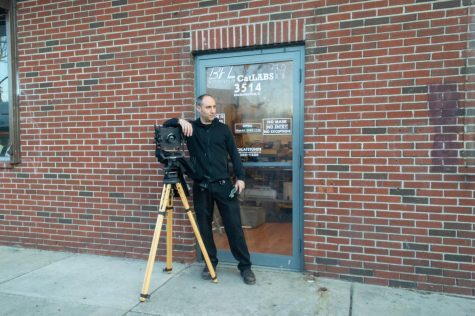 When Hecht started his own business selling traditional photographic equipment, he felt the need to make a statement about gender inequality in the industry, which is why he created the gender-pay-gap discount. 
Hecht did not create the discount on his own: he also credits Trevor Powers, a Northampton, Massachusetts graphic designer who frequently freelances for CatLABS. Hecht and Powers collaborated from 2014 to 2017, creating and publishing Papersafe Magazine, a publication that showcased analog photography. Through this platform, Hecht and Powers published photography from a diverse set of photographers, attempting to highlight those with smaller platforms. 
Powers assisted Hecht in the phrasing of the discount, and he continues to be involved with the gender-pay-gap discount discussion.  
"Recently I was talking to Omer about changing the language, there's a lot of femme-presenting cis-born people who should get the discount too," Powers said. 
Andrea Carvajal, CatLABS assistant manager, said her experience in the photography industry echoed Hecht's perception of gender inequality. 
"It sucks that being someone who is not a man, or a white man at that, you are going to have to try harder and advocate for yourself much harder than you would as a straight white man," Carvajal said.
The discount proved controversial: CatLABS has received hateful comments from some photographers in the community, receiving emails from those who refuse to purchase from the store solely because of the discount, Hecht said.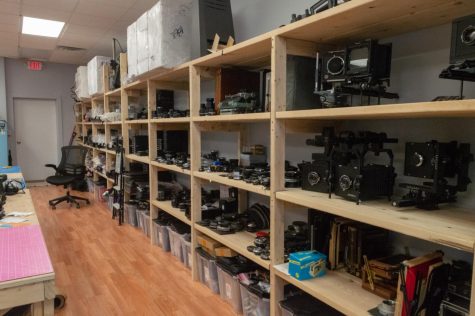 However, Hecht does not allow these comments or the possibility of a decreased customer base to steer him from his goal to promote discourse about gender inequality in the photography industry. 
"If you're butt hurt about someone getting that sort of equity to get on the same page as you, that shouldn't be a matter of you getting offended, if that got you offended then that's on you," Carvajal said.
Carvajal grew up in a Columbian household, and said she sees a lack of Latino representation in the photography and art industries. One of her personal goals is to increase the representation of her community through her photography. Carvajal hopes to see more women, non-binary, non-white and LGTBQ+ photographers gain a platform within the industry. 
"Representation matters so much, and sadly, just like history, art can be non-democratic, it can be that whoever is on top, it's whoever has the money," she said.
CatLABS prioritizes the message sent through offering the gender-pay-gap discount over the potential for profit, Hecht said.
 "[The discount] is not effective in changing the paradigm, it's effective in opening the conversation," Hecht said. "I think we got an equal amount of comments about it as we did people using it, some deriding it and some supporting it, so I absolutely believe that it's making an impact."