The Underground Cafe brings vibrant twist to typical coffee shop
The Underground Cafe + Lounge, a relaxed and inviting coffee and pastry shop with an emphasis on community, has started to grow in popularity and make its mark in the bustling city.
Nia Grace, the founder of the Underground, made her dream a reality in 2021 when she opened up the coffee shop, nestled below LightView on Northeastern's campus. After already owning and operating Darryl's Corner Bar and Kitchen located further down Tremont Street since 2018, Grace felt opening the Underground was the next phase in her dream for success, she said. 
"I think the vision was to create a space for community," Grace said. "Considering that we are so within the campus community, we want to give those around us the space to sit down, unwind, hang out and meet up."
Grace has looked to incorporate the same atmosphere as her other restaurant into this newer venture. 
"One of the initial visions was to have an evening component that did a departure from the main focus of the day where it's food and beverages," Grace said. "We want to focus more on the socializing aspect, so that's where we utilize the formula we use at Darryl's."
The Underground does not operate like a typical coffee shop. Grace is working towards bringing in bands to play in the evenings, and hosting game nights and open mic nights. The space is open until 7 p.m. most nights, an edge that Grace feels helps to create the sense of community she strives for. 
"I want people to say, 'I came in here earlier to work or study but I'm coming back tonight because I heard they've got something great going on in the evening,'" Grace said.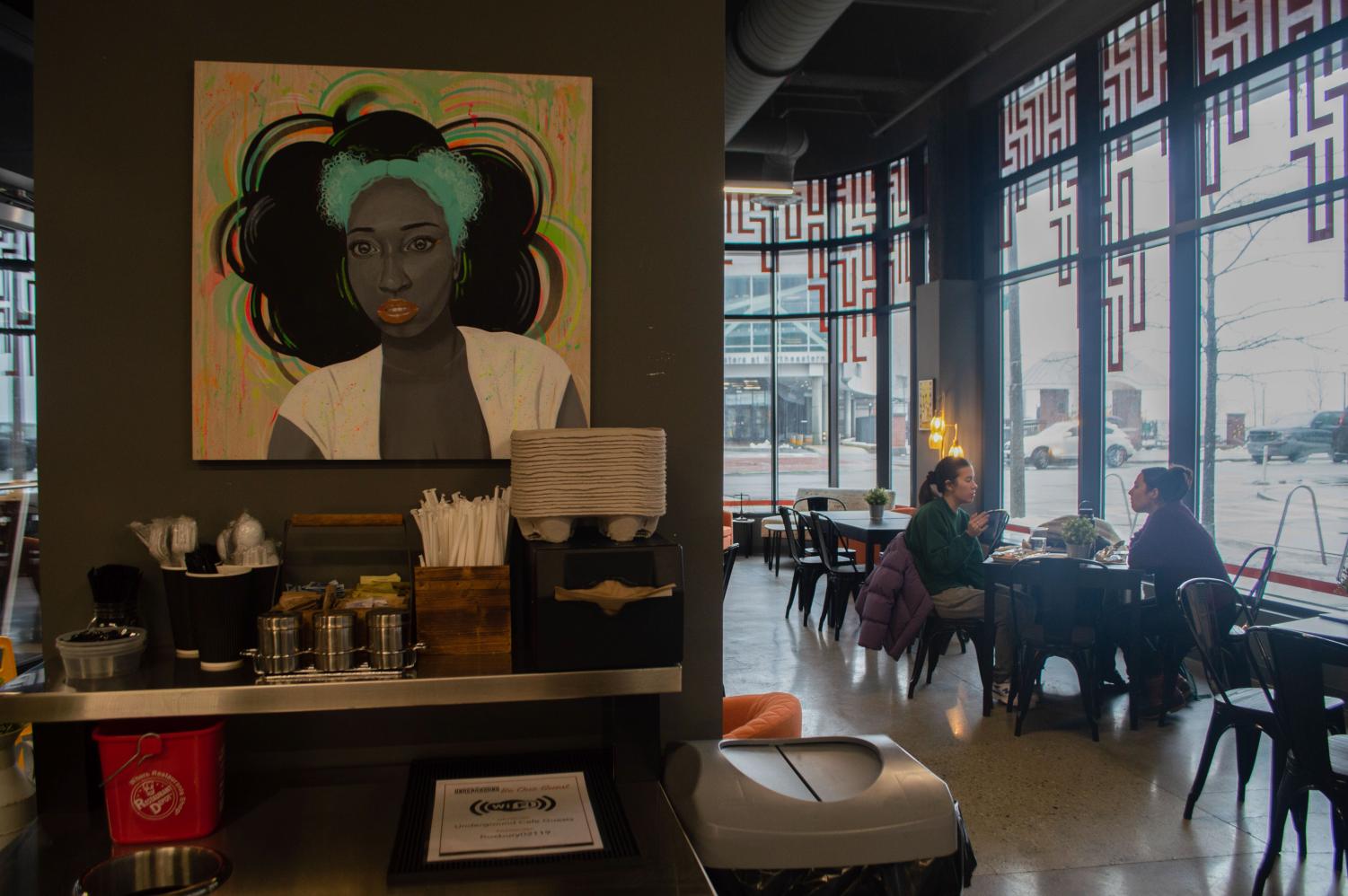 When it comes to community, Grace not only thinks about the city around the shop, but also the employees within. Ranaye Kelsey, the day-to-day manager of the Underground, has felt the effects of her boss's kindness and appreciation, which is what makes working there worthwhile, she said. 
"Her energy is shown through her work," Kelsey said. "I never see her slacking. That's kind of the motivation for coming to work everyday. She's given me everything I've asked for in a job."
While Grace is out juggling her responsibilities between two restaurants, Kelsey runs the cafe five days a week, from morning to closing. What makes the shop so special, Kelsey said, is Grace's vision and how she has already incorporated it into the cafe. 
"We play music," Kelsey said. "Our music is a big part of our environment because we want everybody to feel like they are at home. We come in in the morning, and the first thing we do is we make sure we have the music playing."
The ambiance and style of the cafe is created not only by the music but also by the menu, Kelsey added.
"Nia creates most of her menu, like all of the seasoning and flavors and everything," Kelsey said. "So to be able to learn from her and how creative she is [is] a fun aspect."
After seeing Grace's devotion and motivation to make her dream a reality, Kelsey has decided to follow her dream of creating her own restaurant as well.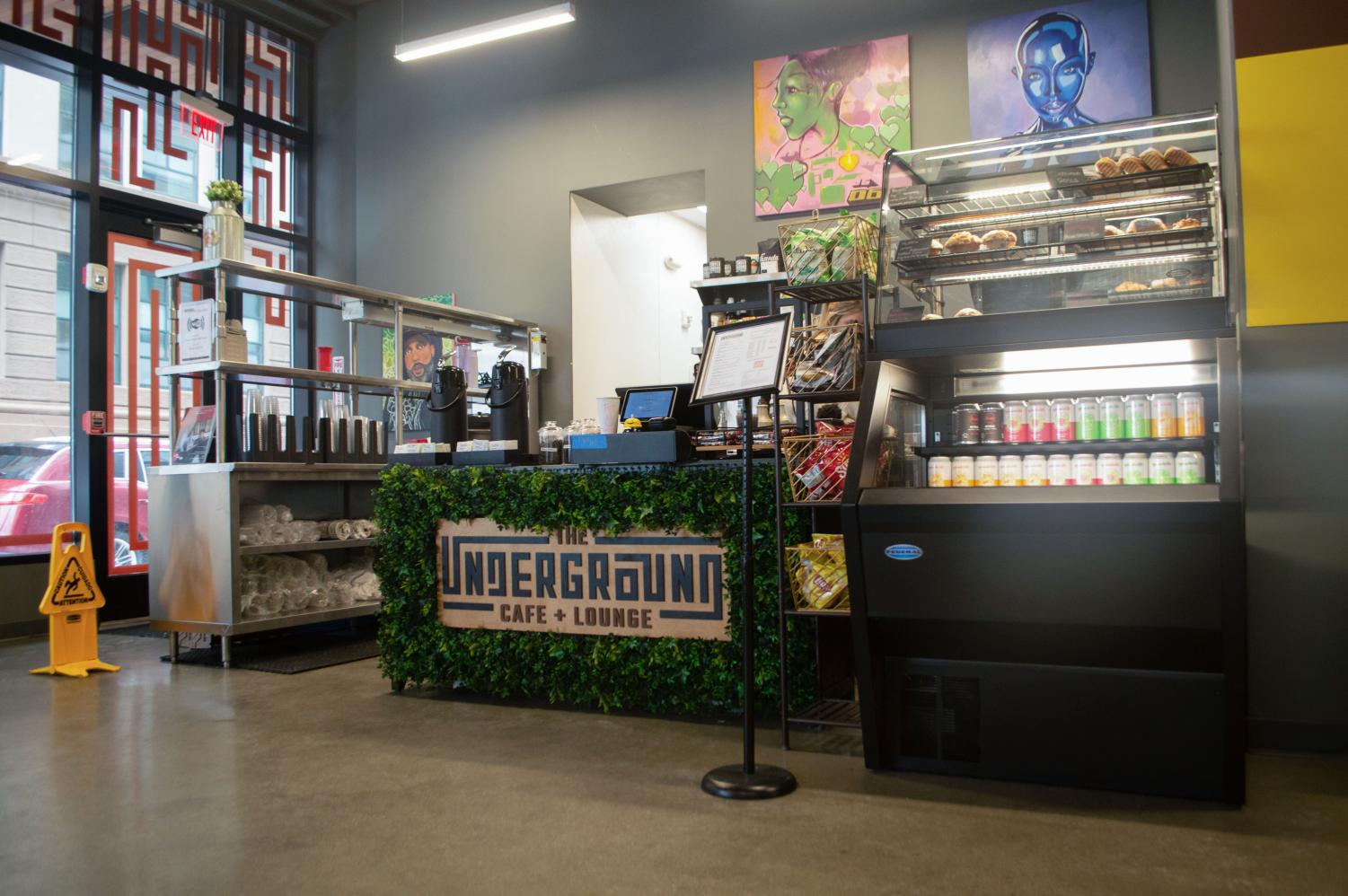 "I have no idea what restaurant I want to do," Kelsey said. "I do know I want to cook. I feel that this job is an entry level for what I really want to do in life. That's why I give 100% everyday because I feel like this is my start for the next thing."
Dylan Dhindsa, a third-year journalism major, has worked at the Underground for just under two months, but he has found the job to be better than he had hoped. He said Grace goes above and beyond for her baristas. 
"The work environment is very supportive," Dhindsa said. "I feel that at my other retail and service food jobs in the past, the manager just seems like they don't want to be there, but that has never been the case here."
Dhindsa added that the work environment is not one you find at a typical coffee shop. 
"I feel like the vibe is very chill," he said. "The music too, it's not the typical jazz or piano music you hear at other cafes. It's different."
After seeing how much the cafe has positively affected the community and her employees, Grace said she has higher hopes for the Underground in the future. 
"Five, 10 years down the line, I hope we are still here," Grace said. "Maybe our concept will get picked up by other colleges in the area and maybe even across the nation. That would be exciting."