On Friday, Sept. 8, a 6.8 magnitude earthquake struck Morocco, killing over 2,000 people and injuring more than 5,000. The quake devastated land and villages in the High Atlas Mountains near the tourism hub city of Marrakech. Aftershocks then rattled the area, including a 4.9 magnitude tremor minutes later. 
The rough terrain and remote living locations limited rescue workers' ability to navigate the scene. Because of this, some villages remained inaccessible. Some Northeastern students found ways to help.
Chloe Cordeiro, a third-year environmental and sustainability sciences and economics combined major currently on co-op working in Marrakesh spoke to The News about her firsthand experience of the earthquake.  
"When I stood up, it kind of felt like I was on a boat — the building was definitely swaying," Cordeiro said. "It was intense. I've never felt an earthquake that strong."
As a sustainability intern at the High Atlas Foundation, Cordeiro has shifted focus and is currently concentrating on earthquake relief.
"Right now at work, what I'm doing is looking on Amazon for winter tents and winter sleeping bags; which is how people are going to be living through the winter," Cordeiro said. "It gets cold in the mountains — it snows — they are going to be basically camping throughout the winter. They really need our help, they need everyone's help."
Cordeiro traveled into the mountains of Morocco and viewed the infrastructure of buildings before the earthquake struck, noting that they weren't strong.
"Now you see all these pictures of them and videos — they are in shambles," she said. "They are not going to be able to rebuild this in a month. This is going to be really hard for them to come back from. This is the worst earthquake that Morocco has had in 100 years. They need help, they need funding."
From across the Atlantic Ocean, Wallid Soukaki, a fifth-year bioengineering student, called the Northeastern community to action. In an Instagram post Wednesday, Sept. 13 on the men's rugby team account, which Soukaki plays for, he shared that his family in Morocco has yet to receive any aid. 
Soukaki has organized a GoFundMe, which will be used to aid those who live beyond the reach of government rescue efforts.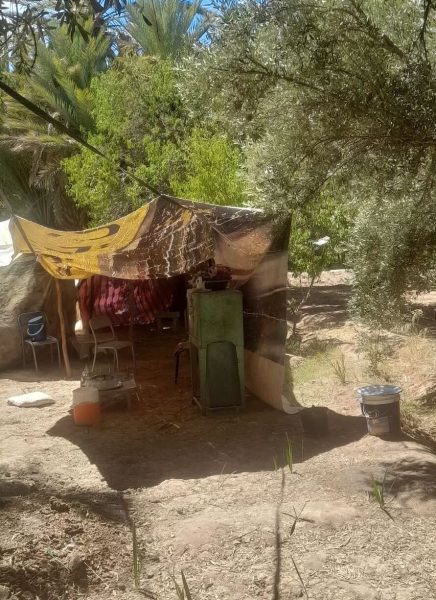 "My grandmother resides in the outskirts of Ouarzazate, where national aid has not reached them yet due to the remote nature of the Atlas Mountains," the post read. "Any donations to help rebuild my grandmother's village would be greatly appreciated."
The Moroccan government has initiated military and civilian response programs, yet criticism over the government's slow response remains. Despite offers of international aid, the country is hesitant to accept foreign aid and volunteers. According to a statement from Moroccan state media, the interior ministry is staying cautious as the coordination of incoming volunteers may create unwanted chaos within the grieving country.
"A lot of people in that area suffered from devastating damage to their homes, and a lot of people are still missing," he said in an interview with The News. "The rescue efforts are still ongoing. This money is going to go directly to the rebuilding efforts … taking food, water, clothes, and medical supplies, they are going to go directly to the affected families."
Taking matters into their own hands, citizens and advocates abroad have begun organizing rescue efforts and supply drives. 
"I want to do my best to help these people and help my people where I originated from, and I have received a tremendous amount of support from the Northeastern community, so that means a lot to me and all the Moroccans at Northeastern," Soukaki said.
Soukaki, who has family in the area, reflected on the initial response by locals.
"Thankfully, I did speak to my family — my grandmother still lives there and some of my uncles," he said. "It was definitely a nerve-racking situation. People didn't know what was going on when it first happened and it was something that kind of came out of the blue."
The rocky terrain of Morocco, Soukaki explained, poses a challenge to getting aid to those who need it. Locals have come together to support each other during this time.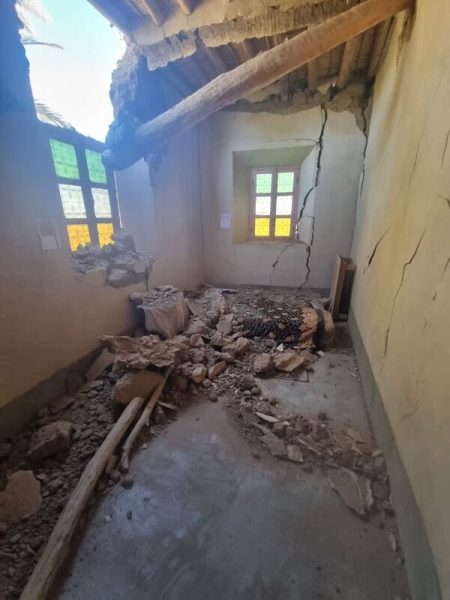 On the resilience of the local community, Soukaki said, "They are steadfast in helping each other. It's been a very collaborative effort within the villages and small cities in these remote areas. That is the biggest takeaway I've understood from this — people are rallying together like they haven't before, and it's really shown the strong comradery of the community"
He urged students to reach out to those who may know someone connected to the tragedy.
"Check up on those people who originate from these areas because it has been mentally draining and taxing overall, not knowing the exact hour-by-hour situation is something that people have been worrying about," he said. "There is a fear of aftershocks happening so Moroccans living here have been tracking that and trying to keep seeing by reading news and keeping up." 
As of Saturday, the GoFundMe for Soukaki's family's village had raised over $3,500.
Reflecting on the response from the student body, Soukaki said, "In times like these it's good to rely on your community, and I just want to urge the Northeastern student body, as they already have done, to support their fellow students, because it's not just me that's affected, it's a bunch of students that are being affected."