NU student, former Huntington News sports editor, found dead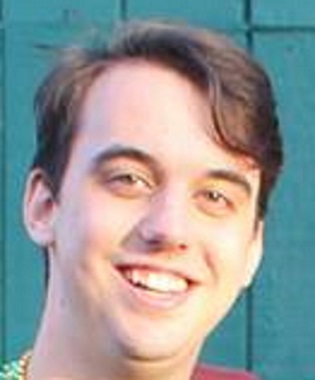 Hang on for a minute...we're trying to find some more stories you might like.
Bailey Putnam, a rising Northeastern University junior majoring in journalism and a former Huntington News sports editor, was found dead late yesterday afternoon, according to an email circulated to the Boston Globe staff.
Boston Globe editor Brian McGrory wrote Putnam, 21, called in sick to work on Monday and had not been heard from since. Details behind Putnam's death are still under investigation.
Putnam, a Weymouth native, played varsity lacrosse and hockey in high school at Braintree's Thayer Academy. He played drums to satisfy his love for music, volunteered at food pantries and promoted environmental awareness while at Thayer, College of Arts, Media and Design dean Elizabeth Hudson wrote in an email sent to the Northeastern community.
He started his Northeastern career by enrolling in the NUin London program, and since built a legacy of successes. He interned at the State House, spent one co-op as a sports reporter for the Patriot Ledger, a newspaper based in Quincy, and was less than a month away from finishing his co-op with the Boston Globe's regional section.
"We are devastated by the news of Bailey's death," said Jonathan Kaufman, director of the School of Journalism, in the email issued by Northeastern. "Bailey represented everything that was best about the School of Journalism and Northeastern. He excelled in his classes, at the Huntington News, and in his co-ops at The Patriot Ledger and The Boston Globe.  He touched the lives of everyone who worked with him."
McGrory wrote to his colleagues that Putnam's death is a loss for the world of journalism.
"Bailey was a spectacular young man by every measure […]" McGrory wrote. "This is an unimaginable loss, for his family, for the Globe, really for the industry."
This is a developing story. Check back here for updates.
Bailey Putnam was a valued colleague and friend to many at the News. He will be missed.