Op-Ed: Women's March excludes transgender community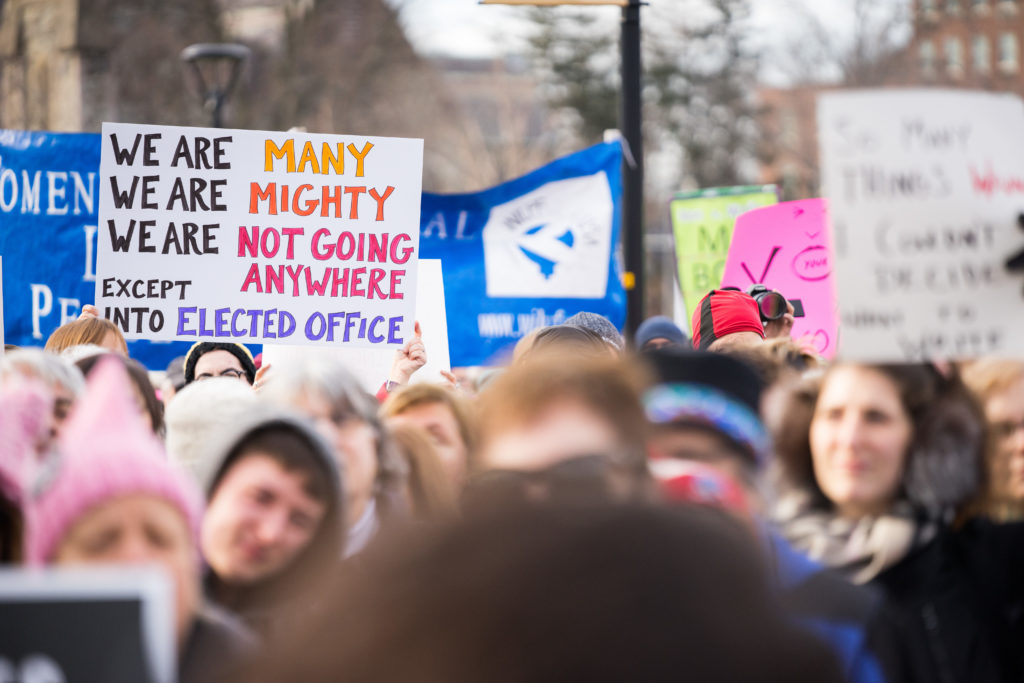 President Donald J. Trump was inaugurated Jan. 20, 2017. The next day, in every corner of the world, women marched. Exactly one year later, women and their allies marched again.
Grandmothers, mothers, daughters, sisters, aunts and allies alike marched in protest against the administration. They marched for equal pay. They marched for equal access to health care. They marched for affordable birth control. They marched for their rights.
Clad in pink hats, protesters held signs with detailed drawings of genitalia and messages saying "This pussy grabs back," or "viva la vulva." Although the intention and idea behind the pussyhat and messages are valid, they mean mainstream feminism is not including every female.
The marchers stood up against racism, sexism, homophobia, transphobia and other prevalent issues on a larger scale, but when their signs reduce women to simply their body parts, they fail to recognize the women without vaginas.
Instead of bearing signs with slogans such as "ovaries over brovaries," marchers should hold themselves accountable to the transgender community. Again, not all women have a vagina. These slogans should not be the face of the women's movement.
When a campaign is as large and influential as the women's movement, it's crucial that protesters are educated about what exactly they're advocating for and protesting against. To obtain this level of education, we need to start having nuanced discussions about the difficult topics such as identity and race.
Once uncomfortable discussions such as these are brought into the spotlight, talking about the pussyhat, vaginas, feminism and race will become less delicate topics. Stop ignoring those classroom and social discussions. There's no way to learn what and what not to say if one never says anything.
The women's movement has a reach that is far and wide, but the strategizing behind the movement has not yet reached its full potential. In a crusade that has been so fast-paced, we haven't had time to stop and think about the consequences of our actions. But as this movement progresses, maybe it's time to take a step back and consider all the options.
Do we really need the pink pussyhats? Are our signs depicting vaginas truly inclusive of every single human that identifies as a woman?
To be a successful campaign, these questions need to be answered. The world is full of women and their allies erupting with passion and anger for equal rights. So feminists, set down those hot pink pussy hats, stow away those "viva la vulva" protest signs for safe keeping, and finish your story with the assurance that every single woman felt included. Because your story has only just begun.
Drew Baldwin is a first-year international affairs major at Northeastern University.