Gorillaz show benefits of collaboration at TD Garden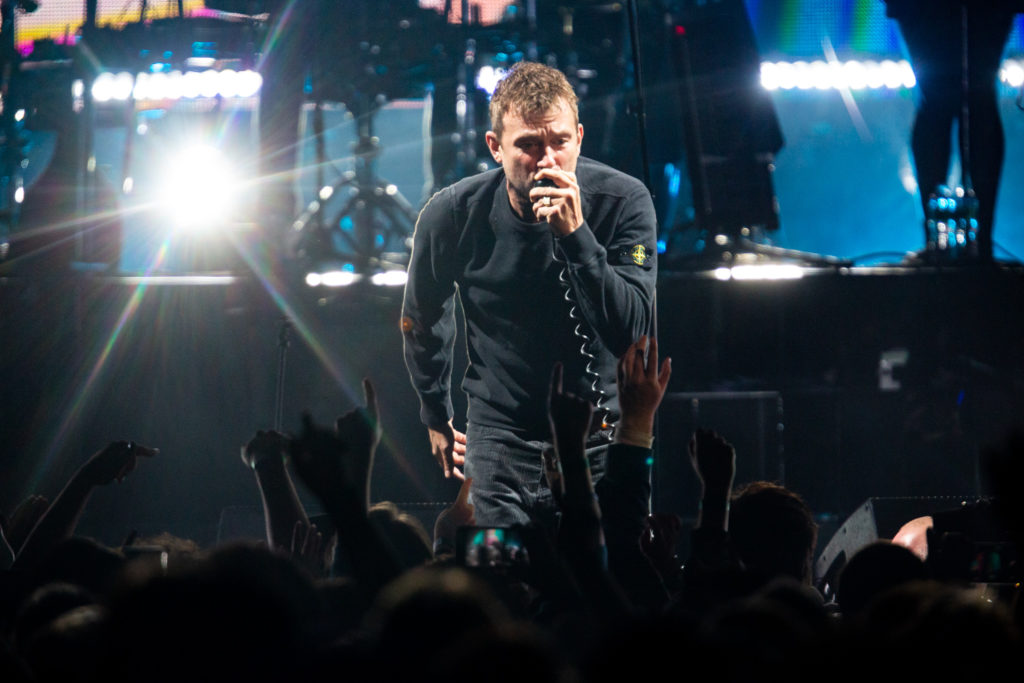 By Sam Cronin, lifestyle editor
There were two full drum sets, two keytars, more than five microphones and at least three guitars on stage for Gorillaz' show, and that was before any performers even stepped onstage Sunday, Oct 14. That was the atmosphere of the night. It was a perfectly choreographed, huge stage presence, jam-packed with performances from the many collaborators who have worked with Gorillaz in the studio.
Damon Albarn's virtual band has always focused on collaborating with other musicians. As the band's primary songwriter and performer, Albarn frequently reaches out to other artists to work on the band's studio albums. This musical spirit of friendship was particularly evident in their live performance, where a good number of featured artists came out to sing their contributions live, including De La Soul, Bootie Brown, Peven Everett, Jamie Principle and the opening act Little Dragon.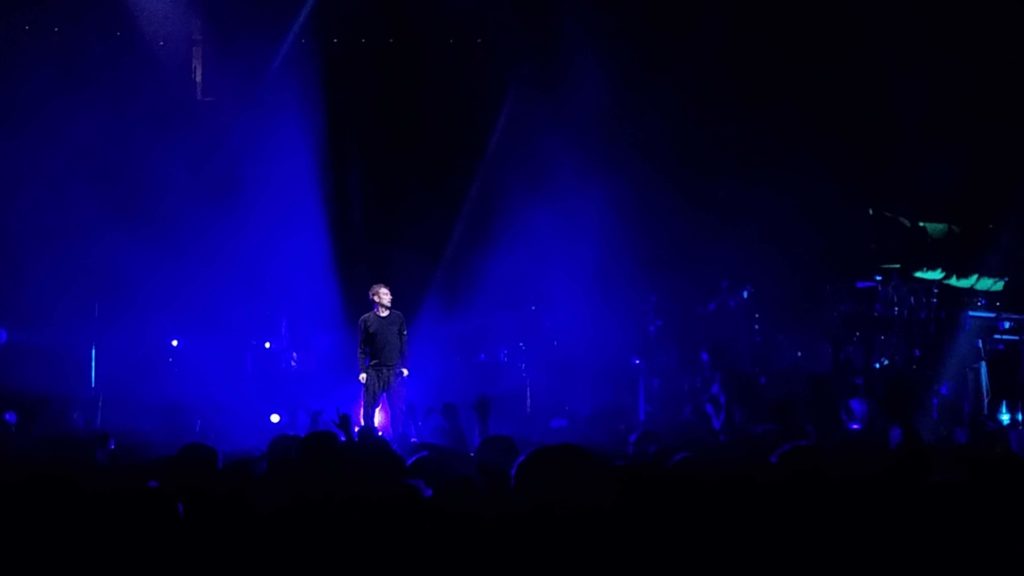 "It's amazing," Albarn said. "I honestly was (expletive) up from last night, but you all have given us that elixir. It's very nice to see you all again."
Some standout tracks of the night were the relative-oldie "19-2000" from their first album and "Gorillaz" and "Humility" from this year's tour namesake, "The Now Now." Albarn deftly worked the crowd up to the band's famous bass drops, especially on "Andromeda," and had everyone shaking the ground and bouncing to the beat in unison. Some of the collaborators who weren't there included Popcaan and Snoop Dogg, but both were present on the video screen. It was surreal to have Big Brother Snoop preside over "Hollywood." Still wish he could have been there.
Albarn's commitment to collaboration extended to his live performance as well. He had no problem taking a backseat to his guests, watching with admiration from his keyboard as they sang their parts, even mouthing along. It wasn't imperative that Albarn insert himself into every moment, and this made it a much stronger show overall. His dorky but loveable dancing felt very intimate and personable, like it was how he dances at home.
The main, if not only, negative aspect of the show was how bright the stage lights were. They almost made me want to look away at times, and definitely discouraged people from trying to photograph from their seats.
Opening for Gorillaz was Little Dragon, fronted by Yukimi Nagano. Her vocal performance was equal parts Madonna and Gwen Stefani, and had moments tinged with powerful Amy Winehouse or Lady Gaga-esque high notes. Their sound was heavy on the synth and vocals, all with a steady, if underpowered, bass backbone. Overall, they came together to sound almost like a quieter LCD Soundsystem without any guitar.
"Thank you guys, we are so happy and excited to be here opening for Gorillaz," said Yukimi Nagano, wearing a silver, purple and yellow jacket that reflected the purple stage lights.
Bassist Fredrik Wallin also sported a t-shirt half-covered in mirror tape that, along with his bass tuners, reflected eerie rays into the smoke covering much of the stage and standing room area.
Little Dragon played mostly songs from their old albums, but finished off their set with a new song "Lover Chanting" from their upcoming EP of the same name. It's repeated lyrics, "Do you wanna be my girl? I wanna be, be your man," were backed up with an 80s style of techno and even steel drums.
After Gorillaz' main show ended, Little Dragon's Nagano came back on for an incredibly sweet duet on "To Binge" to kick off the encore. This was the first live performance of the song since its release in 2010. Albarn and Nagano's voices had an intimacy matched by their onstage interactions. Albarn kneeled before her and held her hand while he sang, and the performance finished with a tight hug and an audible smooch on the cheek. A video of beer circling a bathtub drain played in the background.
One of the last songs was "Kids With Guns," featuring an incredible solo performance from one of the choir members. Guitarists and performers kneeled to her while they played, and it was that exact moment you wanted to lean over, grab your significant other and kiss them deeply. The perfect encore song.
"Boston's ending, Chicago's next," Albarn sang as a modified lyric in "Kids With Guns."
Gorillaz North American "The Now Now" tour is drawing to a close, with final dates upcoming in Chicago on Oct. 16, LA on Oct. 20 and Mexico City on Oct. 24.