NU ultimate grows with 'spirit' on the field
At first glance, ultimate Frisbee seems like any other sport. Two teams of seven players line up on a field, each intending to score a point by getting the ball, or in this case, the disc, into the other team's end zone. But look closely at any match, and it's clear ultimate is missing a key component that is a staple of almost every other sport: a referee.
"Ultimate is traditionally self-officiating," said Jorden van Emmerik, a fourth-year civil engineering student and president of the Northeastern men's ultimate Frisbee team. "Players instead call fouls according to the Spirit of the Game."
The Spirit of the Game is an instantiated rule that guides players to follow sportsmanship and fair play in place of a referee.
Northeastern's ultimate program has grown since its start in 1998. In 2019, the men's team has roughly 110 members across A, B and C teams, and the women's team has around 80 members across A and B teams.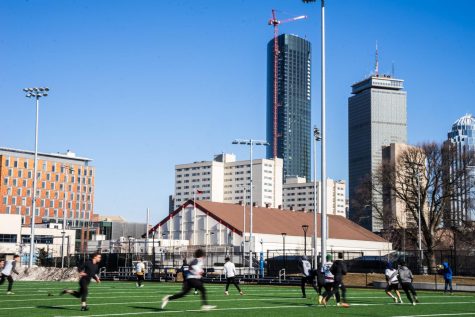 Ultimate has traditionally refrained from outside officials. Even at its most competitive collegiate levels, the closest ultimate comes to referees are "observers" who only interfere when teams can't agree on something.
"People always look at me weird when I say ultimate is self-officiating," said Daniel Bowler, a fourth-year and member of the men's C team. "I always ask: How many other sports games have you seen ruined by bad refs? They break up the game."
While most collegiate sports programs have long-standing traditions dating back at least a century, even the oldest ultimate teams were founded in the early 1970s. Northeastern's fast-growing team is even younger, its inception so recent (1998) that many players on the team are actually older than the team itself.
As the game evolves, some think it might be necessary to shed the loose rules of the 70s.
"Sports will always need referees," said Patrick Gannon, a fifth-year and C team captain. "Everyone adheres to the spirit of the game 99 percent of the time, but there always will be that one guy who is non-cooperative. We try to control ourselves, but it's hard to be impartial in do-or-die situations."
In many sports, referees act to temper aggressive and highly competitive players by implementing penalties and even by ejecting them entirely from the game. Without referees, enforcing behavior sometimes becomes more difficult. Many ultimate players report no such issues, though.
"I've encountered two of those [non-cooperative] people in five years," Bowler said. "It's such a cohesive culture; your own team won't support you if you break the Spirit of the Game."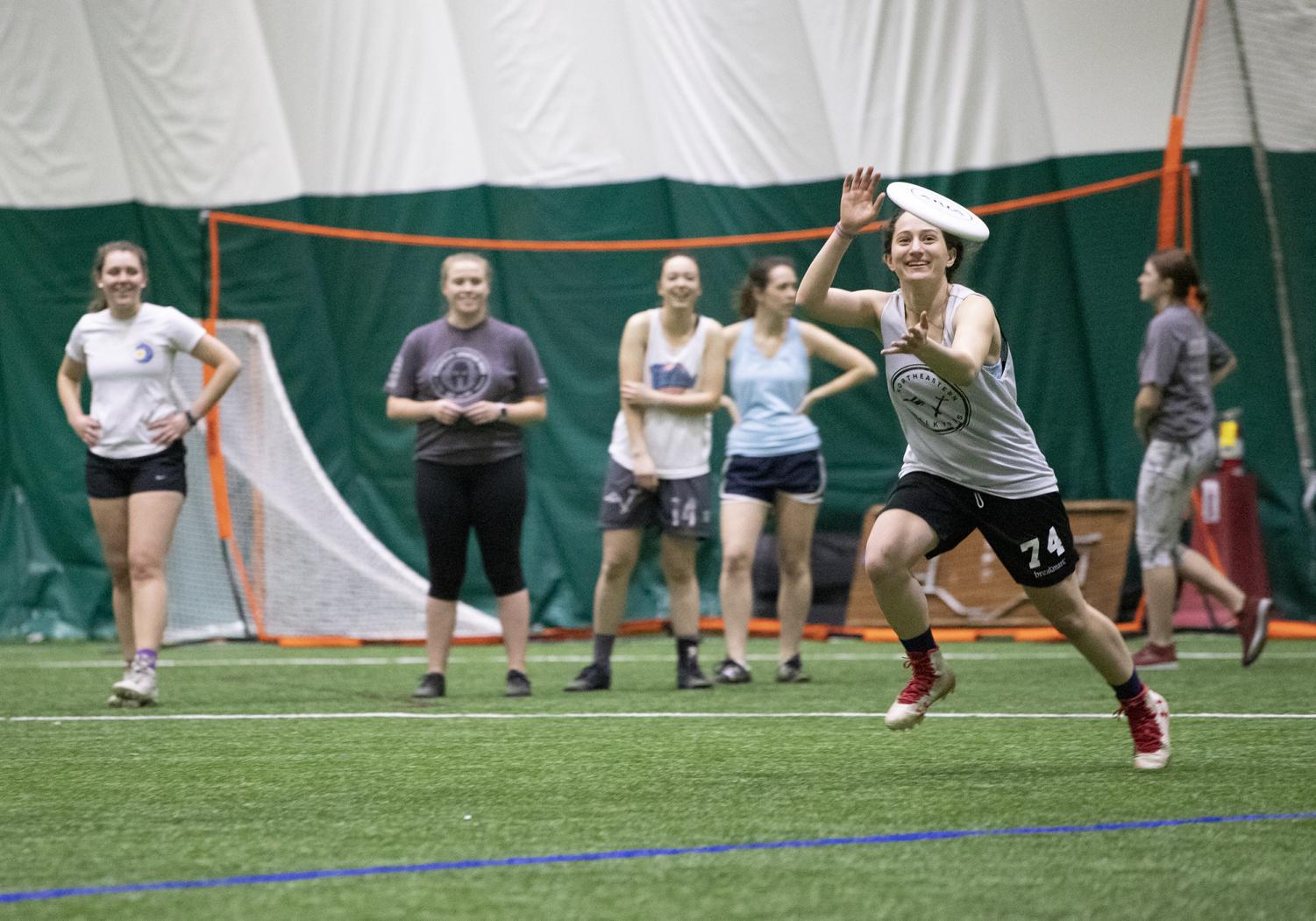 Anna Cullen, a fourth-year and president of the Northeastern women's ultimate team, said she hopes the sport can keep what she views as the game's unique spark while keeping competitive play fair.
"This way works. Even with observers, at the end of the day, it's still players making calls," Cullen said. "One of the big things about ultimate is that it's self-officiated — Spirit of the Game is encouraging people to do their best and play fair without outside people."
In the end, players agree on one thing: It wouldn't be ultimate without the supportive and tight-knit community.
"Community is a big thing," Gannon said. "No sports have felt as inclusive to me as ultimate. Everyone is so friendly and inviting."
Ultimate Frisbee seems like a sport designed for college athletics. It's relatively safe and easy to pick up, has varying levels of competition and needs a community to thrive.
"We have a team for everyone," van Emmerik said proudly. "Three men's teams with a C team for everyone."
It's not just Northeastern's team that's growing — according to USA Ultimate, the sport's governing body in the United States, ultimate has roots in every state.
"There really is a great community anywhere you go, with smart, kind and genuine people," Cullen said. "It's a really welcoming and socially conscious community."
This welcoming community has resulted in a happy problem for Northeastern Ultimate —  an excess of players.
"Six to seven years ago, we only had a couple subs, and now we almost have too many people," Bowler said.  "Most sports are learned young, but I find that many ultimate players actually come to it when they are older."
Of course, growth comes with its own challenges for club organizers and captains.
"It's been insane," Gannon said. "The size of the [men's] program when we first split to [have a] C team is the size of C team now. We can't continue this growth. We have to do something …  We just had 40 people sign up for a tournament with 20 slots."
The women's team has also been experiencing growth, but at a slower rate, so they only have an A and a B team.
Verda Bursal, a third-year member of the women's B team, said that often men see ultimate as a culture first, while newcoming women tend to see it primarily as a sport. She would like to see women's ultimate perceived more as a community and a culture in the future.
"We need more exposure for women, not just as a sport, but as a culture," Bursal said.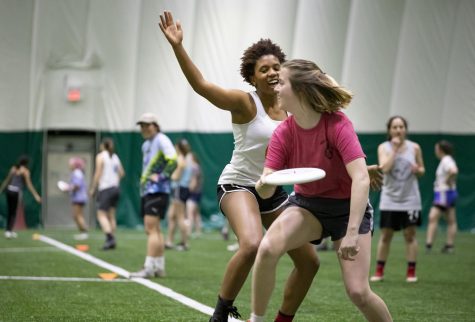 The women's team has some high aspirations for the future of the club in both regional and national competition.
"Our goal is that we go to nationals this year,  so we are really putting the pressure on to practice and getting those workouts," Cullen said. "We have a great team, and every single player can play."
Ultimate's fun culture, rapid growth, and focus on sportsmanship might make some think that the sport is less intense than others. But van Emmerik said nothing could be further from the truth.
"I want people to know the amount of effort and leadership our teams have put in. People think ultimate is easy —  A team has practice and workouts six to seven days a week," van Emmerik said. "We are getting better every year and are on the trajectory to make it to nationals."
Editor's note: The News' editor-in-chief Charlie Wolfson is a member of the men's ultimate program.