Op-ed: A thank you from men's hockey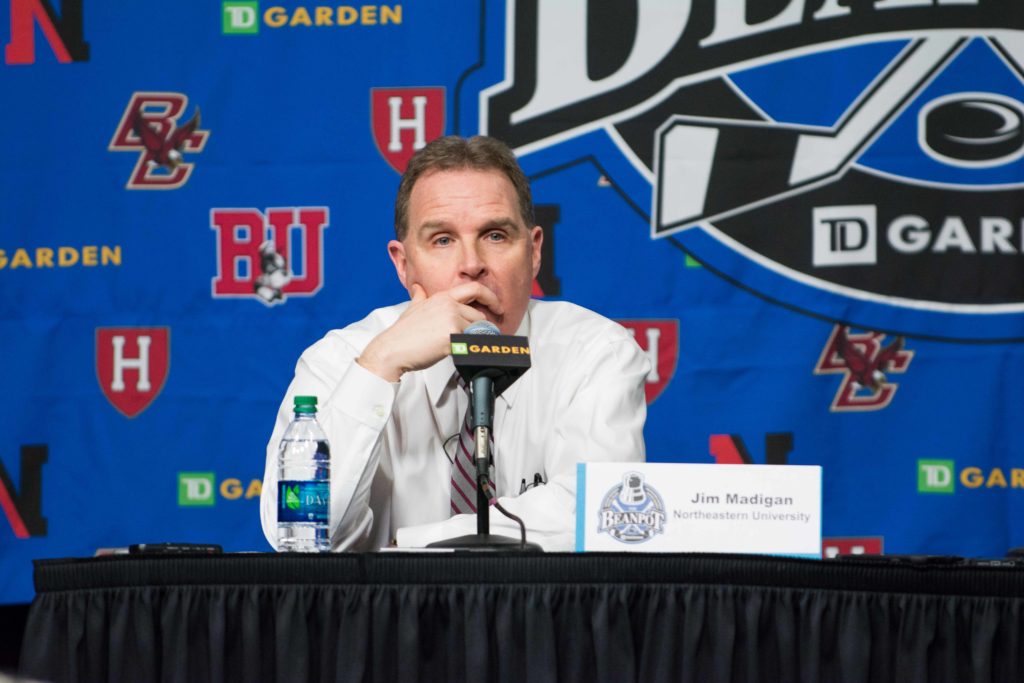 Students,
I wanted to take a moment to thank all of you who attended last Friday's game against crosstown rival Boston University. In all my years at Northeastern, I can confidently say that it was one of the loudest and most raucous atmospheres that I can remember at Matthews Arena, and I know that your enthusiasm throughout the game was a major factor in leading our team to victory.
Our team feeds off your passion for our program, and we are extremely appreciative of all of your support. As I've said before, Matthews Arena is one of the toughest buildings for opponents to visit when the DogHouse is packed and loud!
As we turn the page to this weekend's games, we once again face a pair of difficult opponents in Vermont and rival Boston College on Friday and Saturday night at Matthews at 7 p.m. Tickets to both games are currently available on the myNEU portal.
I encourage all of you to come out to Matthews Arena this weekend as our team continues to work toward our lofty goals of becoming the top team in Hockey East and beyond.
Thank you again and go Huskies!
Jim Madigan is the Fernie Flaman Men's Hockey Coach.