Men's basketball sets season-high margin of victory, picks up back to back road wins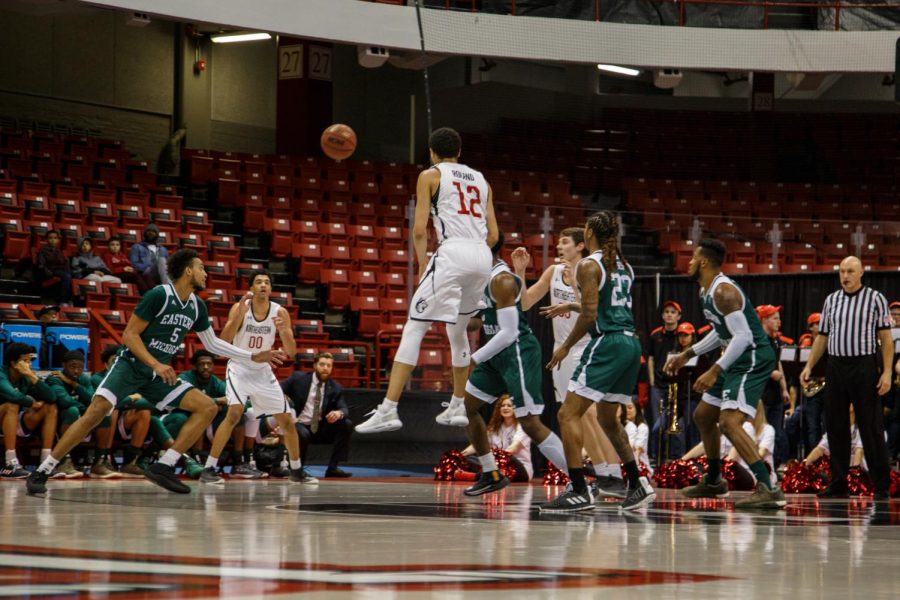 Playing on one day of rest following Thursday's win over Elon, the Huskies looked anything but stagnant as they rolled to a 90-70 victory over William & Mary on the back of a season-best performance from junior guard Shawn Occeus.
Northeastern (9-8, 3-2 CAA) established a 9-3 lead in the first three minutes thanks to a pair of forced turnovers and back-to-back field goals from Occeus. The Tribe (7-11, 3-3 CAA) gathered themselves after an early timeout and broke off an 11-2 run which would eventually be quelled by a jump shot from junior guard Donnell Gresham Jr.
With just under six minutes remaining in the half, senior forward Jeremy Miller tallied seven unanswered points on three consecutive shots to allow the Huskies to regain their footing. A pair of free throws from senior guard Vasa Pusica extended Northeastern's lead to eight shortly before halftime, and the Huskies took a 40-34 lead into the break following a late jumper from W&M guard LJ Owens.
The Huskies found their stride in the second half. Their lead was unwavering well into the period, and a 3-pointer from Occeus pushed the advantage to double digits at 51-41 with 14:32 remaining. They didn't stop there, as continued dominance on both ends of the court allowed Northeastern to double its already-commanding lead off a fastbreak dunk by junior guard Jordan Roland within the next five minutes of action.
Though Northeastern benefited from well-rounded performances from a multitude of sources, the unquestionable star of Saturday's game was Occeus, as he finished the evening with a season-high 21 points (7-12) and a career-high eight assists. Occeus has been bothered by an ankle injury that forced him to miss the beginning of the season, and though the junior has been slow to find the form that earned him CAA first team all-defense honors last season, three straight double-digit scoring efforts and a breakout performance against William & Mary suggest that Occeus is back to his formidable self.
"[Occeus] spearheaded our effort on both sides of the ball, it was great to see," said head coach Bill Coen after the game.
Northeastern led by as many as 28, and in the end left Williamsburg with a 90-70 victory for the second year in a row. Roland added 15 points on 5-8 shooting, while Pusica contributed a quiet but efficient 13 on 4-8 shooting.
The Huskies improved to 9-8 on the year (3-2 CAA), while William & Mary fell to 7-11 (3-3 CAA). Northeastern will face the College of Charleston (14-4, 3-2 CAA) on Thursday, Jan. 17 at Matthews Arena in a rematch of last year's conference championship game.