Government shutdown brings consequences for students, research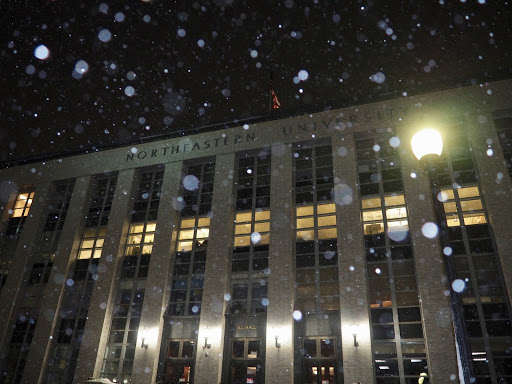 The partial government shutdown is now the longest in American history, 32 days as of Jan. 23. Roughly 800,000 furloughed federal employees have been going without pay, leading to devastating consequences for families, communities and public institutions. And while the Northeastern research institutions are minimally affected, some students feel more vulnerable to the shutdown, as they may have difficulties paying tuition and leaving the country.
NU research facilities are impacted, but they will not suffer any short-term damage. According to David Luzzi, Northeastern's senior vice provost for research, approximately 80 percent of research at Northeastern is funded by federal agencies and only one — The National Science Foundation, or NSF — is financially impacted by the shutdown. And Northeastern University Research Enterprise Services announced that it will self-fund affected projects to continue until the government reopens.
"We are confident that the government will be providing those funds once it reopens, so that is something that we could use to greatly ameliorate any impact on ongoing research programs," Luzzi said.
In addition, Luzzi and Vice President for Government Relations Tim Leshan assured that students with financial difficulties due to the shutdown will not be penalized for delayed tuition payment. However, some students in the community are already noticing the increasing financial strains and limitations of mobility.
Grace Pattarini, a first-year environmental engineering major, is one such student. Pattarini's father is a public affairs officer who works for the State Department in Luxembourg, and he has now missed a paycheck.
"[The shutdown] makes it really stressful on my family, just because we live overseas and so that adds a whole other financial stress on us," Pattarini said. "I talked to [my parents] about it and our first priorities are the mortgage and my tuition … it's just frustrating because my dad actually has to go to work, even though he is not being paid, so he's still working every day without pay until the government reopens."
The shutdown may also impact students whose parents do not work for the government. Jenn Hong, a first-year international student majoring in sociology, noted an understaffed Logan Airport when she arrived in Boston on Jan. 3. Though her flight was the first of the day, it took Hong two hours to get processed at customs.
Hong is more concerned about the difficulties for unpaid workers, but she is also worried about her status as an international student, as President Trump warned that the shutdown could continue for "months or even years."
"I think it's easier to leave America than it is to come in, so I don't think going outside is going to be an issue. The issue is coming back in," Hong said.
Overall, a prolonged shutdown will greatly increase grievances for both the Northeastern research programs and the students.
"Initially, we were like 'This is okay because my mom works … if it goes on for a really long time, it could be a problem," Pattarini said.  
If the shutdown lasts past the fiscal year, the university will not have received the necessary award from the NSF, impacting research projects for the next year.
"The longer the shutdown lasts, the bigger the impact will be, but for now, we are saying that the impact is minimal on the university," Leshan said.
Are you or someone you know affected by the government shutdown? Let us know at [email protected]