Burst pipe causes flooding in International Village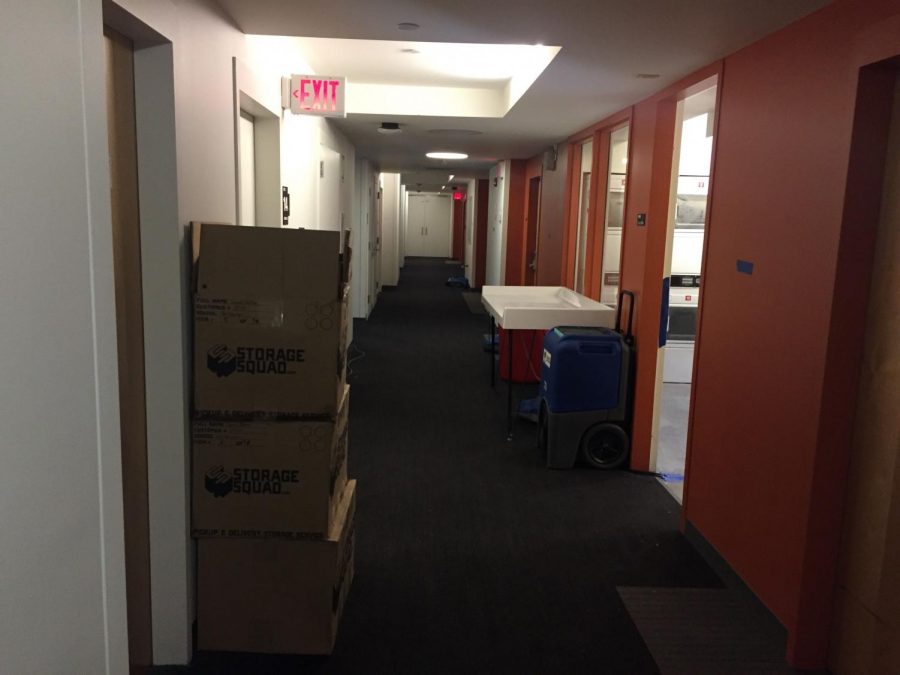 Students living in International Village, or IV, woke up to the sound of fire alarms at 5:30 a.m. on Jan. 22 after a burst pipe wreaked havoc in the building. After heading to the lobby, students were transferred to Renaissance Park where they sat waiting before class or co-op.
Danielle Fiebke, a first year student and international business major, said "mostly everyone was in their pajamas, had their retainer in, no makeup. We had to get out and we had no idea why."
Blake Minchoff, a Northeastern area coordinator of residential life, sent an email to students at 6:45 a.m. stating that water in the west tower of IV was shut off due to a burst pipe.
Student observations in the building included flooded stairwells and floors, leaking ceilings, dirty water and shut off elevators. Floors 10-14 were most affected by the flooding, but the first three floors were affected as well.
The News observed signs of water and fans running in the lobby.
A second email from Jordan Moncivaiz, the residential director for IV, sent at 6:30 p.m. stated that water was restored and a single elevator was working in the west tower.
Estelle De Zan, a third-year journalism and international affairs combined major, lives in IV and added that a couple days earlier, floors in the building flooded and fans were placed in students' rooms.
This is a developing story and could be updated in the coming days. To contribute information, email [email protected]
Corey Dockser contributed to this story