SARC responds to Title IX change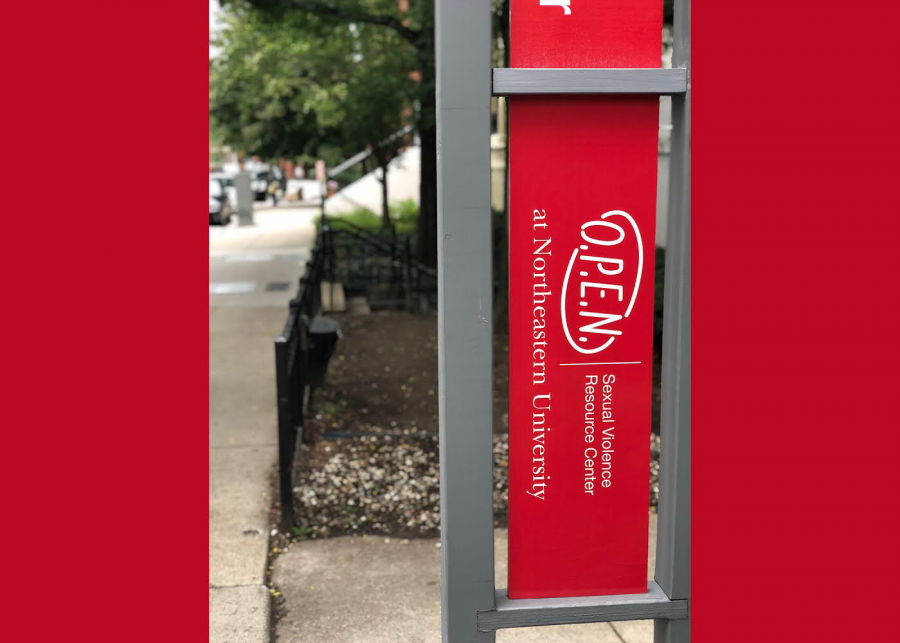 Members of the Sexual Assault Response Coalition, or SARC, and other Northeastern clubs convened in Levine Hall on Wednesday to draft a "notice and comment" response against Secretary of Education Betsy DeVos' proposed changes to Title IX. Students discussed the upcoming policy change and the process of reporting sexual assault at NU before dividing into groups to brainstorm research, legal concerns and pathos for their response.
DeVos' proposal is seen by victims' advocates as a regressive policy change. The guidelines narrow the definition of sexual misconduct, and opponents of the proposal say it makes the claims process more difficult for accusers. It would also add legal measures during university conduct meetings, allowing lawyers to cross-examine the accuser and increasing the burden of proof.   
The SARC-led emergency meeting Wednesday sought to address these grievances for victims by collectively issuing an official rebuttal letter to DeVos. When the proposal was released, DeVos announced there would be a comment period for feedback from citizens. After the comment period closes on Jan. 29, the government will announce the final rule and a 30-day delay before the policy is fully enacted in U.S. colleges and universities.
Jace Ritchey, a fifth-year justice, rhetoric and society studies major and external vice president of SARC, said advocacy groups at Northeastern have a responsibility to collaborate in issuing the rebuttal against the proposed changes.
"We saw it as an important moment to recognize our civic responsibility," Ritchey said, "not just to those in our immediate communities and not just to ourselves, but to those across the country and to those generations that come who will be affected, in this case, very negatively by the proposed policies from the federal government."
In a Nov. 29 email to The News, NU Vice President of Communications Renata Nyul said, "Many of the proposed changes to the Title IX regulatory requirements by the Secretary of Education are at odds with Northeastern University's policies and procedures."
She also said the university would "carefully assess" the proposal and possibly give feedback before the end of the comment period. It's unclear at this time if the university officially submitted any feedback.
The Feminist Student Organization, or FSO, and the Roosevelt Institute also participated in the meeting. FSO leader Julia Ellis, a second-year psychology and business administration major, opposes DeVos' proposal and expressed hope that all students who have experienced sexual misconduct will be treated with fairness and respect by the school administration.
"I would hope that [victims] would feel that their campus would support them in their decision, whatever their decision might be," Ellis said. "That if they did choose to pursue action for their claims, that they would not only feel supported by their school but believe in their school, seen as not a nuisance but a survivor."  
Josh Roller, another member of SARC who attended the meeting, expressed similar hope for the future.
"I want everyone to have better resources that you go to if assaulted, obviously diminish assault and diminish the extent of rape culture. We have a long way to go from there — I think we can make those changes happen," said Roller, a third-year political science and economics major.
SARC will also continue collaborative educational initiatives within NU by providing training for advocacy resources, such as the event. Beyond the campus, members also plan to support two Massachusetts bills that will help student survivors. The Campus Climate Survey bill requires higher education admissions to conduct anonymous sexual misconduct surveys, and the Title IX bill ensures privacy protections and trauma consultations for accusers. Both bills will be voted on during the upcoming 2019-20 legislative session.
"In a direct action sense, we are turning to Massachusetts legislation and advocating loudly … in support of two bills that have been filed that we enthusiastically support, and had a voice in shaping, and will continue have a voice in shaping and implementing," Ritchey said.