John Tobin: NU administrator, comedy club owner and former city councilor
John Tobin is not a typical Northeastern administrator. In addition to his role as Northeastern's vice president of city and community affairs, Tobin runs several Boston comedy clubs in his spare time.
A 1995 graduate of the University of Massachusetts Boston and a former Boston city councilor, Tobin has a degree in political science and a passion for the comedic arts that is deeply rooted in his upbringing.
"Growing up in Mattapan, where every other person was an elected official, I primarily knew I wanted to run for office in Boston," said Tobin, 49. However, from a young age, Tobin also knew he wanted to somehow include the other love of his life in his future: comedy.
"Laughs took a complete hold on me"
He first encountered comedy through Steve Martin's 1978 album "A Wild and Crazy Guy." His parents would throw parties in the basement where guests would listen and laugh to comedians' jokes on vinyl.
"I wasn't allowed to hear them, but I'd sneak down, and as I listened, strangers' laughs took a complete hold on me," he said.
He and his father relished comedy game shows, sitcoms and the works of other performers, such as Richard Pryor and George Carlin.
"The one thing I appreciate about comedians is that they question the absurd, they question the status quo and they challenge you," he said.
His admiration for comedy led Tobin to manage numerous comedy venues throughout Massachusetts, where he carries on this father-son tradition, often bringing his 11 and 12-year-old sons to shows.
In 1986, Tobin attended his first comic performance at Nick's Comedy Stop — a venue Tobin went on to operate.
"Me and my friends, we staggered to our car because our stomachs hurt so much from laughing," Tobin said. Though he never imagined himself as an on-stage personality, he knew he wanted to be involved in the scene.
Another one of Tobin's passions — radio — granted him entrance into Boston's comedy scene. He attended the Connecticut School of Broadcasting for a semester, and worked nights at Kiss 108 FM from 1990 to 1992, "opening the door" for guests on the Matty Show. One of the guests he encountered was Boston comedy legend Dick Doherty.
Doherty was going on Matty Siegel's show to promote the new comedy clubs he was opening throughout Boston. With such an opportunity, Tobin just had to introduce himself.
Doherty and Tobin's exchange literally put Tobin's foot through the door of Boston's comedy scene. Two weeks later Tobin found himself working the doors of Doherty's clubs on a daily basis.
Politics and comedy
After graduating in 1995, Tobin worked as the research director of the joint committee on local affairs for the state legislature, and then served as an aide to state Rep. Kevin Honan of Allston Bright. He continued to spend most nights working at Doherty's comedy clubs, and eventually pursued the position of Boston city councilor, representing West Roxbury and Jamaica Plain. Between two unsuccessful council runs in 1995 and 1999, Tobin co-founded the Boston Comedy Festival and was running three comedy clubs in the Boston area.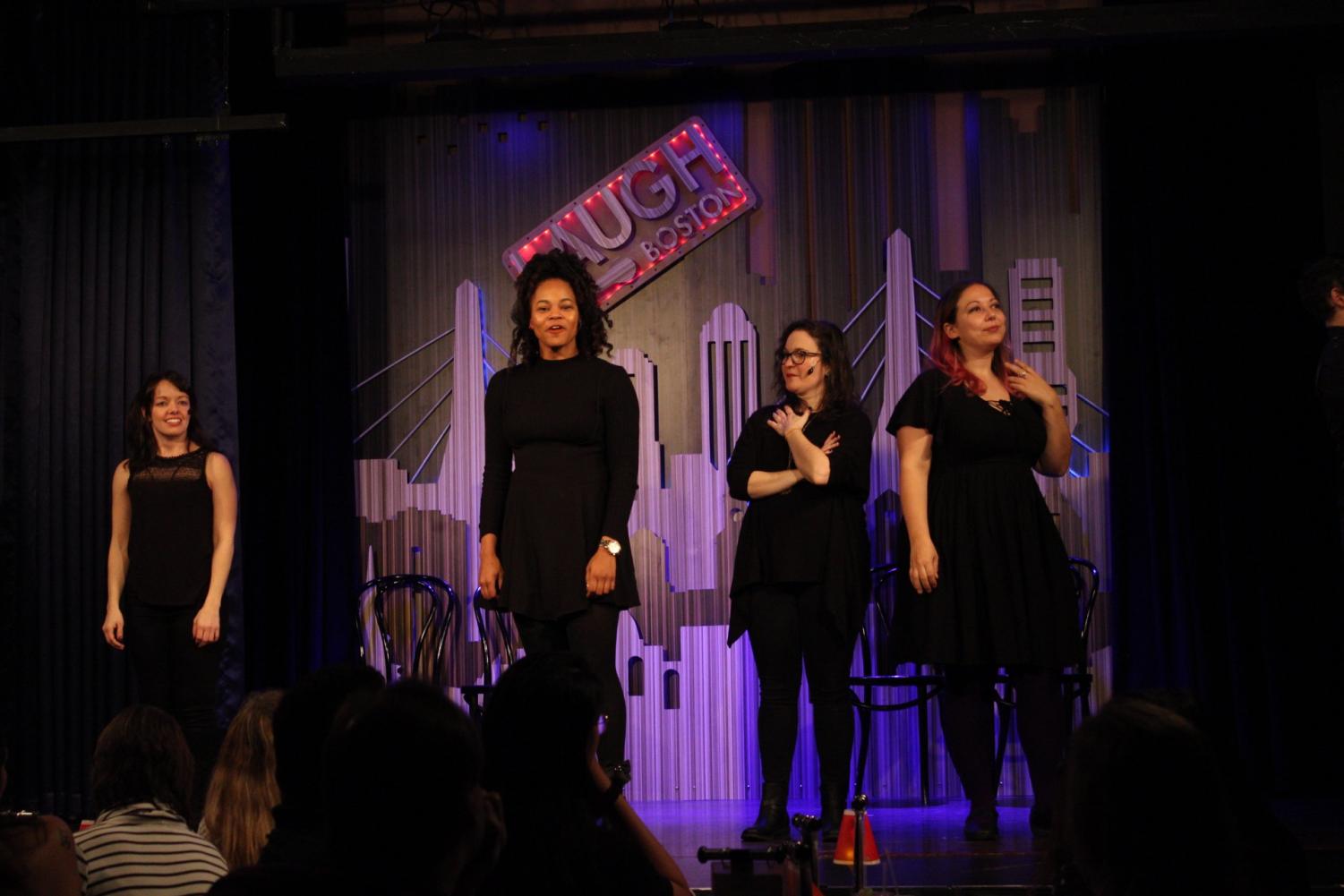 Using experiences from his time in the high-end comedy scene to his advantage, he won in 2001 on his third run for office.
"Jamaica Plain wanted somebody who represented their ideas and values," he said. Tobin said since this region is known for its devotion to the arts, his hook with the community was his experience in comedy.
"I've become friends with people of all nationalities, and sexual orientations, who don't look like me, or talk like me, and it's made my life so much better," he said.
He compares running for office to performing. Both involve conveying a message in the midst of a listener's chaotic day, as well as making a positive, lasting impression in a limited amount of time.
Tobin planned to stand for the artistic community of the city when budgeting threatened to put the arts' financial resources at risk. He asked to be chairman of the arts and humanities committee, a position no official had specifically requested for nearly a century.
"These people make our lives better by making people laugh, by making people cry, and just providing an outlet for people's emotions," he said. "Seeing a painting for the first time, and what that does to somebody, it could change their life."
During his time in office, Tobin named an official poet laureate of the city of Boston, and helped ensure the development of artists' housing. Parents began to approach him at public events, telling him about their children who expressed themselves through art. Facing disagreement in the council, he continued to use comedy to his advantage. He recalled "using humor to diffuse a tense situation," and said humor is "one of the great equalizers."
David Isberg, 51, was Tobin's chief of staff on city council, and is continuing their work relationship serving as Northeastern's assistant vice president of city and community affairs.
"I love working for him, but the things that he loves to do, I don't like to," Isberg said.
He said Tobin's involvement in comedy has led Tobin to be more of a storyteller and public speaker, while Isberg prefers to remain behind the scenes.
"I think we've had a good work relationship, and that most people enjoy working for John," he said.
In 2009, a year before completing his fourth term on city council, Tobin opened his first comedy venue. Tommy's Comedy Lounge sat up the street from Nick's Comedy Stop, which also became one of his venues within the following months.
In the midst of a promising career as a comedy club manager, Tobin and his business partner Frank Ahearn faced a setback when Ahearn had a stroke and a three-month coma. Though his partner came out of the coma and began rehabilitation, Ahearn experienced a second stroke and died a few weeks later.
Following his partner's passing, Tobin let go of Tommy's and continued to run Nick's while simultaneously gearing up to run for mayor of Boston. However, when election time came around, Tobin chose to go a different direction, selecting a job offer that would allow him to spend more time with his family. He accepted a position at Northeastern in 2010.
Landing at NU
Going into his ninth year as Northeastern's first vice president of city and community affairs, Tobin is now the proud owner of comedy production company John Tobin Presents, which oversees the management of six comedy clubs in Massachusetts.
One of his regularly featured comics, Christine Hurley, has been working with Tobin for 8 years, and said that after all this time, he still "puts together a perfect show." Despite having performed at TD Garden twice, Hurley's favorite booker is still Tobin.
"He's become a big name, he's killing it," said Hurley, 54.
During a personal business crisis, Hurley said Tobin called her every day, even while he was vacationing in Milan. "Everything he does is just completely right," she said
More than 30 years after his comedy journey began, Tobin is working to draw younger audiences.
"I think it's particularly important to get young people in the club to see live comedy," he said. "It's hard getting eyeballs off of screens, and to get people out to see live entertainment. There's no retakes, it just happens, you don't wait for reviews to come out, it's right there."