SGA president and SARC work toward assault prevention trainings in classes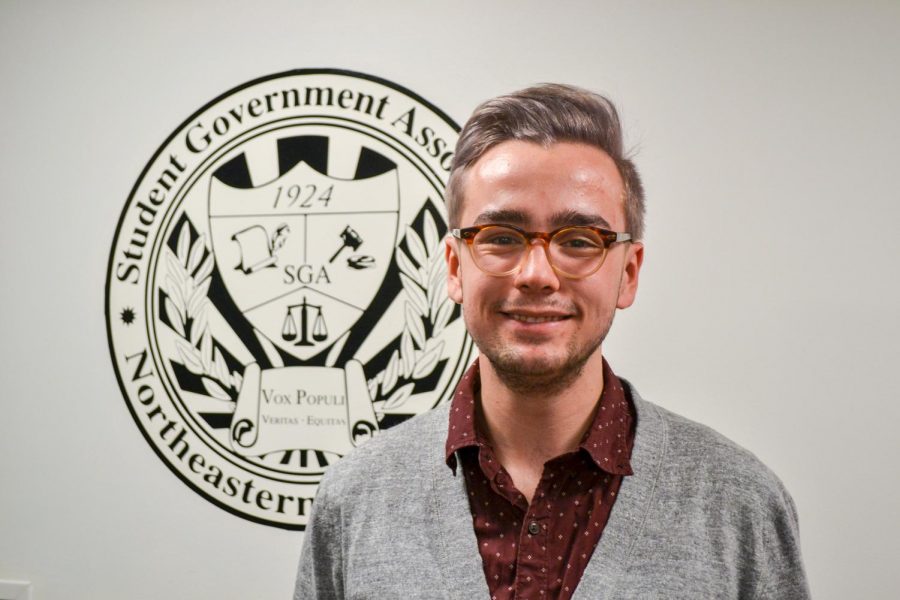 SGA President Dylan Balcom attended a general body meeting of the Sexual Assault Response Coalition, or SARC, on Feb. 6, where he and SARC members discussed developing a plan to implement sexual assault and harassment prevention trainings in introductory college classes, N.U.in orientations and co-ops.
"There's a long, positive relationship between SGA and SARC," said Balcom, a third-year behavioral neuroscience major. "I have some areas where I am confident and I can speak some good truth on, and I am not that knowledgeable about sexual assault response on campus and where the gaps are."
Last semester, SARC communicated with the D'Amore-McKim School of Business and the Khoury College of Computer Sciences on including the trainings in college introductory classes in those colleges. Through the meeting, Balcom and SARC members sought to identify next steps for prevention trainings going forward.
Olivia Bowman, SARC president and a third-year nursing major, said both organizations saw eye to eye on their immediate goals.
"We do have a lot of things in common," Bowman said. "We want to work on freshman orientations training, getting bystander training for the freshmen classes, getting training for the co-op classes for what to do if you are harassed if you're in co-op."
Balcom said he and SARC members are planning to schedule a follow-up meeting for further talks about the implementation of sexual assault prevention training.
"We'll figure out which colleges have it and don't have it and then reach out to the deans and try to have this conversation," Balcom said.