Ken Henderson named first chancellor of NU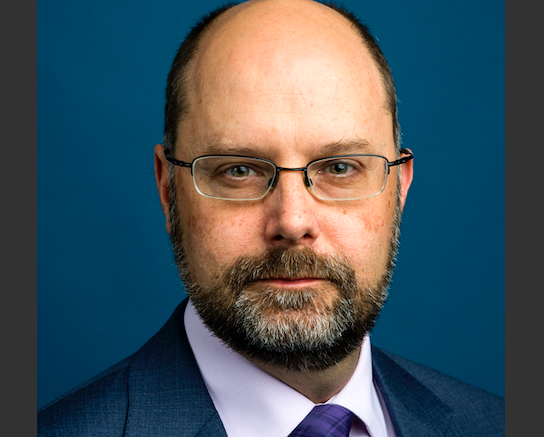 Hang on for a minute...we're trying to find some more stories you might like.
On Feb. 11, Northeastern announced the appointment of former College of Science Dean Ken Henderson to the position of chancellor. The newly created position encompasses the management of student affairs and enrollment, as well as undergraduate, digital, lifelong, experiential and graduate learning. Henderson began his role on the day of the announcement.
While Henderson declined to be interviewed for this story, he told News @ Northeastern that "as Chancellor of Northeastern University and senior vice president for learning, I look after all aspects of that learning ecosystem. It is a holistic role that fulfills the strategic plan for learners as it is laid out in Northeastern 2025. The strategy is to look at learners even before they are enrolling at the university, all the way up to lifelong learners in the workplace."
Northeastern 2025 is the plan to expand NU into a "networked university, one that empowers humans to be agile learners, thinkers and creators, beyond the capacity of any machine," according to the Northeastern 2025 Academic Plan.
Henderson is the second academic to take on a senior leadership role at NU, along with Provost James C. Bean. Henderson's role may have been created to as the Vice President and Chief Executive Officer of Lifelong Learning, Philomena Mantella, will leave NU to be president of Grand Valley State University on July 1.
"President Aoun is laser focused on achieving the goals set in our academic plan, Northeastern 2025," said Renata Nyul, the vice president of communications at NU, in a Feb. 12 email to The News. "This includes expanding Northeastern's global university system to Europe and beyond, elevating our research enterprise, and extending our leadership in experiential learning. No university has the momentum that Northeastern has today. President Aoun sees the remarkable accomplishments of the past 12 years as a foundation for building even greater success in the years to come."
The new administrative setup with Henderson as chancellor is similar to the one at the Massachusetts Institute of Technology, or MIT. This arose at the Feb. 13 Faculty Senate meeting, with Susan Powers-Lee assuring the faculty present that NU is in no way copying MIT's administrative plan. Powers-Lee is a faculty member in the College of Science who ran the meeting in Provost Bean's absence.
While Northeastern Admissions boasts having students from "a myriad of ethnic and socioeconomic backgrounds" in its student body, the administration itself has been criticized in the past for lacking diversity. Some students, especially those of marginalized backgrounds, feel as if they are not represented.
"They love to emphasize the global experience and diversity, but they don't practice what they preach," said Dieynaba Dieng, a Senegalese first-year political science and international affairs major.
Kat McElderry, a first-year bioengineering major, said that she does not think the administration is very representative of the community.
"It feels as if our concerns aren't represented as well," she said.