Huskies will face Kansas in NCAA Tournament opener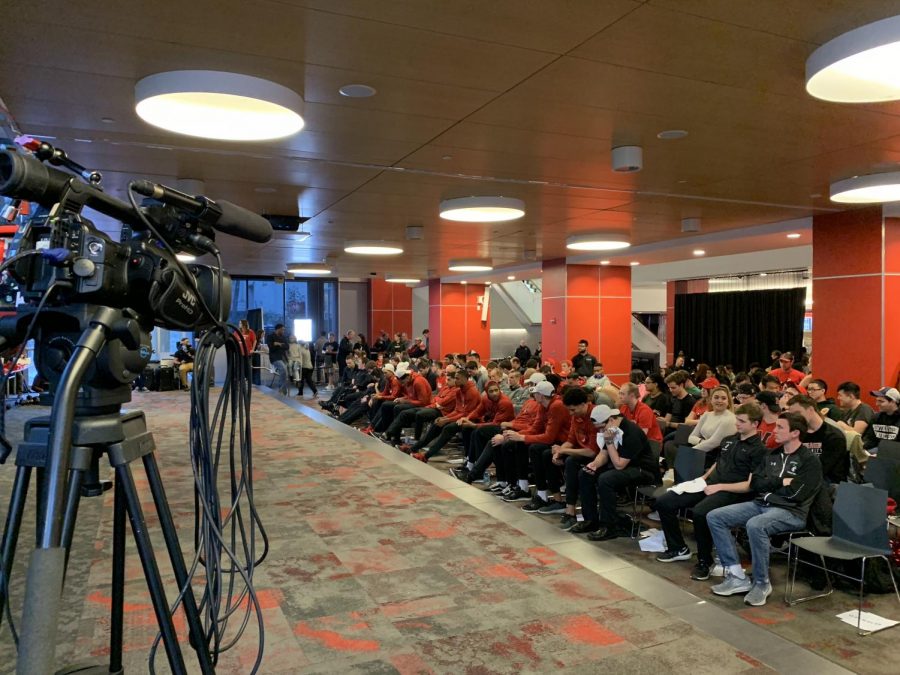 Northeastern will face Kansas on Thursday as they make their first NCAA Tournament appearance since 2015. NU was given a No. 13 seed in the bracket, which was announced on CBS Sunday evening as the team watched at a public viewing party on campus.
"This was the first time I was nervous all season," said standout guard Vasa Pusica of the suspense the team felt while they waited through the CBS show.
Kansas, a No. 4 seed, is 25-9, including 12-6 in the Big 12 conference. They lost to Iowa State in the Big 12 championship on Saturday. This isn't the most dominant Jayhawks team in recent memory, but they own wins over some of the field's high seeds including Michigan State, Tennessee, Villanova, Texas Tech and Kansas State.
They're led in scoring by 6'9″ forward Dedric Lawson who averages 19.1 points. The junior also pulls down 10.3 boards per game. They have three other players who have double-digit point averages: 7′ center Udoka Azabuike and guards Lagerald Vick and Devon Dotson.
"We looked at a lot of the prediction brackets … I think we wanted Kansas," said NU junior guard Bolden Brace. "Playing against Kansas is going to be an unreal feeling."
Thursday's game time has not been announced yet, but the Huskies do know that they're traveling to Salt Lake City. Either the Jayhawks or the Huskies will move on to the Round of 32 on Saturday in the same location.