Campus climate survey reveals new data on sexual violence at NU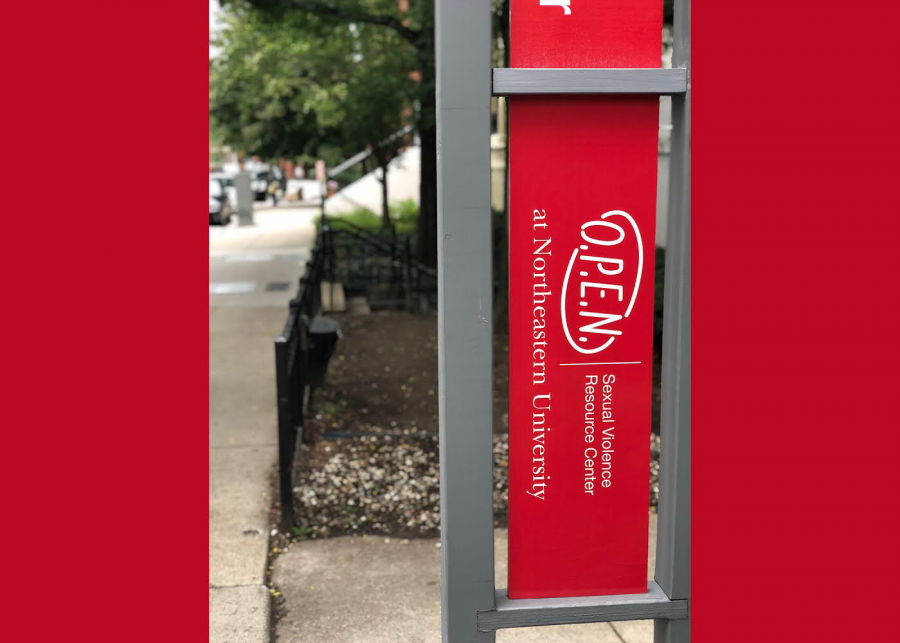 On March 22, Northeastern released the results of the fourth annual Northeastern campus climate survey, an anonymous questionnaire regarding sexual violence on campus.
Much of the results improved from previous surveys, including a 20-percent decrease in the number of students who heard jokes about sexual violence or a person's attractiveness. However, 20.9 percent of survey respondents reported they were sexually touched without their consent since being at Northeastern, a 4.4 percent increase from last year.
The survey was administered during the Spring 2018 semester and had a 23.5 percent participation rate with approximately 5,049 students. It was open to all full-time undergraduate, graduate and law students, a difference from previous years in which participants came from a random sample. Approximately 57 percent of respondents were women, and 71 percent were undergraduate students.
"[The survey] helps shine a light on areas where the university can perform better with respect to its education and prevention programs, and coordination of resources for survivors," said Madeleine Estabrook, the senior vice chancellor for student affairs, in a March 22 email to the student body. "By sharing these results, we seek to raise the community's awareness about the continued importance of our work in this area."
According to the survey, 7.3 percent of respondents have had oral sex or sexual penetration attempted without their consent, a result similar to that of previous years. Other almost-unchanged results included the 93.6 percent of respondents who expressed feeling safe on Northeastern's campus.
There were increases from previous years in the number of students who knew the Title IX policy definition of consent (87.7 percent) and those who knew where to get help if they or a friend experience sexual violence (78.4 percent). More than 35 percent of respondents either disagreed or strongly disagreed that if they were to report an instance of sexual violence on campus, the university would take corrective action against the offender.
"I don't know anyone at Northeastern that's been sexually assaulted, so I can't speak to anyone's experience, but I know that it happens," said second-year combined computer science and business major Lilly Olson. "I heard Northeastern does a good job of telling you about the resources, but what I've heard is when you actually go talk to them, the people you actually interact with can be unresponsive or disregarding of your experience."
One question reached its highest level since the survey began: 81.5 percent of students either disagreed or strongly disagreed that students would ostracize or stigmatize a person who experienced sexual violence.
Second-year political science major Arushi Sood took the campus climate survey. She said the email containing the survey results started out with statistics showing how there were fewer instances of sexual violence and improvements were happening, but she said she doesn't think the survey fully represents the Northeastern population because not everyone takes it, so previous years should not be used as a comparison to display improvement.
"It was framed in a very positive way, which isn't a bad thing, but it almost made it sound like there isn't more to be done," Sood said. "Any progress is good progress, but reported cases aren't all cases."
The Sexual Assault Response Coalition, or SARC, discussed the survey results in a meeting on March 27. They found many of the survey results promising but saw areas of concern in the 86.2 percent of students who had never participated in a bystander training and the 20.9 percent of students who had experienced sexual harassment.
A referendum on the upcoming Student Government Association ballot would make bystander training a requirement in all introductory one-credit courses Northeastern students take during their first semester of college. The training would teach students how to respond if they see an instance of sexual violence and also goes over the resources available to students.
Second-year sociology and international affairs combined major Maxine Russel completed a bystander training before becoming a teaching assistant. She said the training helped her "understand how in certain situations you would be acting as a bystander."
Olivia Bowman, a third-year nursing major and the president of SARC, worked with the Student Affairs Office last year to help improve the questions on the survey by making them more understandable.
She said this year's survey was better executed than in previous years, and the improvements in the survey results are a testament to the work of the Sexual Violence Resource Center, which increased the number of students who knew where to go and how to respond in an instance of sexual violence. In coming years, she said she would like to see more people complete the bystander training and receive information about the resources available on campus.
"I think OPEN [Office of Prevention and Education at Northeastern] is doing a fabulous job of getting the trainings out there, but Student Affairs has to allow the training to get out there, and that's always been something that's been lacking a little bit," Bowman said. "Finding the time and finding the place to have these trainings and making sure they get out there has been a bit of a struggle. Even at orientation, OPEN and Title IX don't get much time to give their information."
SARC members also expressed concern at their meeting about the low confidence Northeastern students have in each other. Just over 90 percent of survey respondents said they are likely or very likely to intervene if they saw someone crossing sexual boundaries without the other person's consent, but 41 percent of respondents said Northeastern students in general are unlikely to intervene.
SARC members said this low faith in peers might have to do with the campus culture, and they think this data should concern campus officials.
"All cultures have to create some sort of reaction to sexual violence, and the fact that we have so many resources and programs that help people that are affected by sexual violence shows there has been a history or an awareness of trying to combat these kinds of issues," Russel said. "I feel like there isn't just one campus culture. It really depends on which group you're a part of and who you meet. Overall, it's a very comfortable and open place if you're willing to go talk to people and be friends with others besides your own little bubble."