Event Calendar: Thursday, April 11 – Wednesday, April 17
Thursday, April 11, Castle of our Skins Presents Legacy
The concert and educational series Castle of our Skins, which uses music to celebrate and educate viewers on Black heritage and culture, brings this program to honor the legends of past and present whose lives and work hold a lasting influence. "Legacy" will include string quartets by Jessie Montgomery, Adolphus Hailstork and Pulitzer-Prize-winning composer George Walker. The program is part of the John Kleshinki Concert Series at the Community Music Center of Boston.  7 p.m.-8:30 p.m.; Community Music Center of Boston; Free.
Friday, April 12, WRBB Presents NxNU: Kweku Collins and Michael Christmas
WRBB's annual NxNU spring show has a lineup including rappers Kweku Collins from Chicago and Michael Christmas from Boston. Collins' 2016 album Nat Love received an 8.0 Pitchfork review, and the artist has been featured in The FADER, Billboard, Chicago Reader and more. Pitchfork described Christmas as someone who "stands out in an era of icy trap beats and rowdy Soundcloud rappers," instead creating music that's "warm, goofy, and self-aware." 6:30 p.m.-10 p.m.; AfterHours; Free.  
Saturday, April 13, Swiped: An Ode to Tinder
Northeastern's Silver Masque Theatre Company will host a production of "Swiped: An Ode to Tinder," written by Hannah Levinson and directed by Kaitlyn Fiery. The show depicts a relatable collection of Tinder experiences and will feature a live music performance. There will be no late seating, so be sure to show up on time. Reserve your free ticket on Universe.com. 7:30 p.m.-9 p.m.; Ryder Theatre Lab; Free.
Sunday, April 14, CraftBoston Spring Show
Don't miss the last day of this spring's CraftBoston fair. The show will display one-of-a-kind jewelry, clothing, furniture and home decor created by a selective group of 90 artists. Shop around, learn about contemporary crafts and meet the creators. 11 p.m.-5 p.m.; Boston Center for the Arts; Free with student ID.
Monday, April 15, Boston Marathon
The world's oldest annual marathon returns this Monday for its 123rd year. Check out the full course map and the best viewing areas on the website, and don't miss the post-marathon Fan Fest at Copley Square near the finish line. 10 p.m.-6 p.m.; Hopkinton to Boston; Free.
Tuesday, April 16, Air Traffic Controller at AfterHours
Boston-based indie pop band Air Traffic Controller will perform at AfterHours Tuesday with singer-songwriter Denison Witmer as the opening act. Air Traffic Controller gets its name from lead singer Dave Munro's experience serving as an air traffic controller for the United States Navy. The band performed at the Billboard Hot 100 Festival in 2015, has more than 15 million plays on Spotify and has received recognition from SXSW, The Guardian and more.  7 p.m; AfterHours; Free.  
Wednesday, April 17, Robot Proof: NU Artist Showcase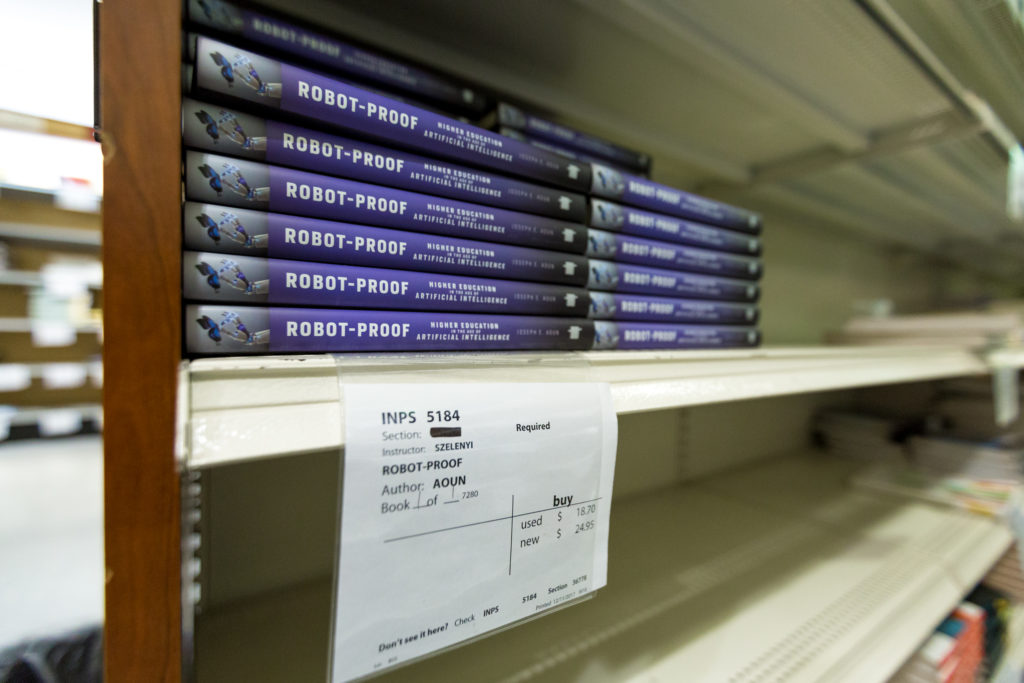 Head over to AfterHours on the last day of classes to see performances by Northeastern's most robot-proof artists: Caliibri, Zaid Khan, Acediac, Munashe and Matt Burmeister. There will be a free T-shirt giveaway while supplies last and a raffle for two free tickets to any House of Blues or Paradise Rock Club show for the 2019-2020 season. 8 p.m.-10 p.m.; AfterHours; Free.