Boston Calling 2019 concludes with range of performances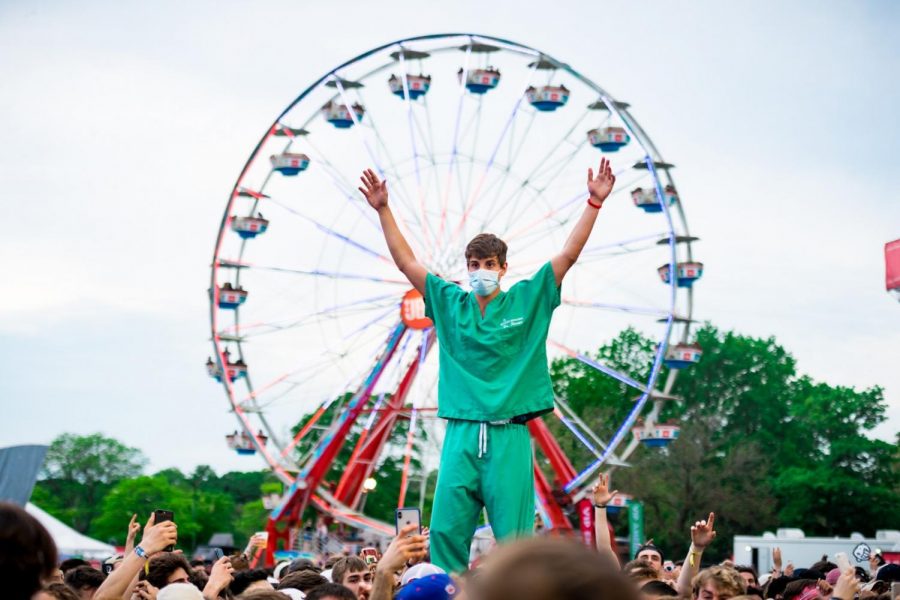 All photos by Brian Bae.
Boston Calling 2019 drew to a close Sunday with another day of live music and fun at the Harvard Athletic Complex. The final day featured fewer big-name performances than Saturday, but included a long-awaited sendoff from headliner Travis Scott.
Scheduled to come on at 9:30 originally, Scott made a late appearance, not beginning his performance until 15 minutes afterward. The crowd didn't hold it against him, however, when he ran out on stage amid a blaze of pyrotechnics. Throughout his set, Scott put on a truly frenetic performance.
Scott's songs like "90210," with a powerful bass line and spitfire lyrics, translated perfectly to the Boston Calling stage. Recurring motifs of gunshots and eagle cries never failed to receive cheers. Scott concluded the festival at a high point with his hit song "SICKO MODE" and upcoming single "Highest in the Room," performing with the same unstoppable energy that marked his whole show.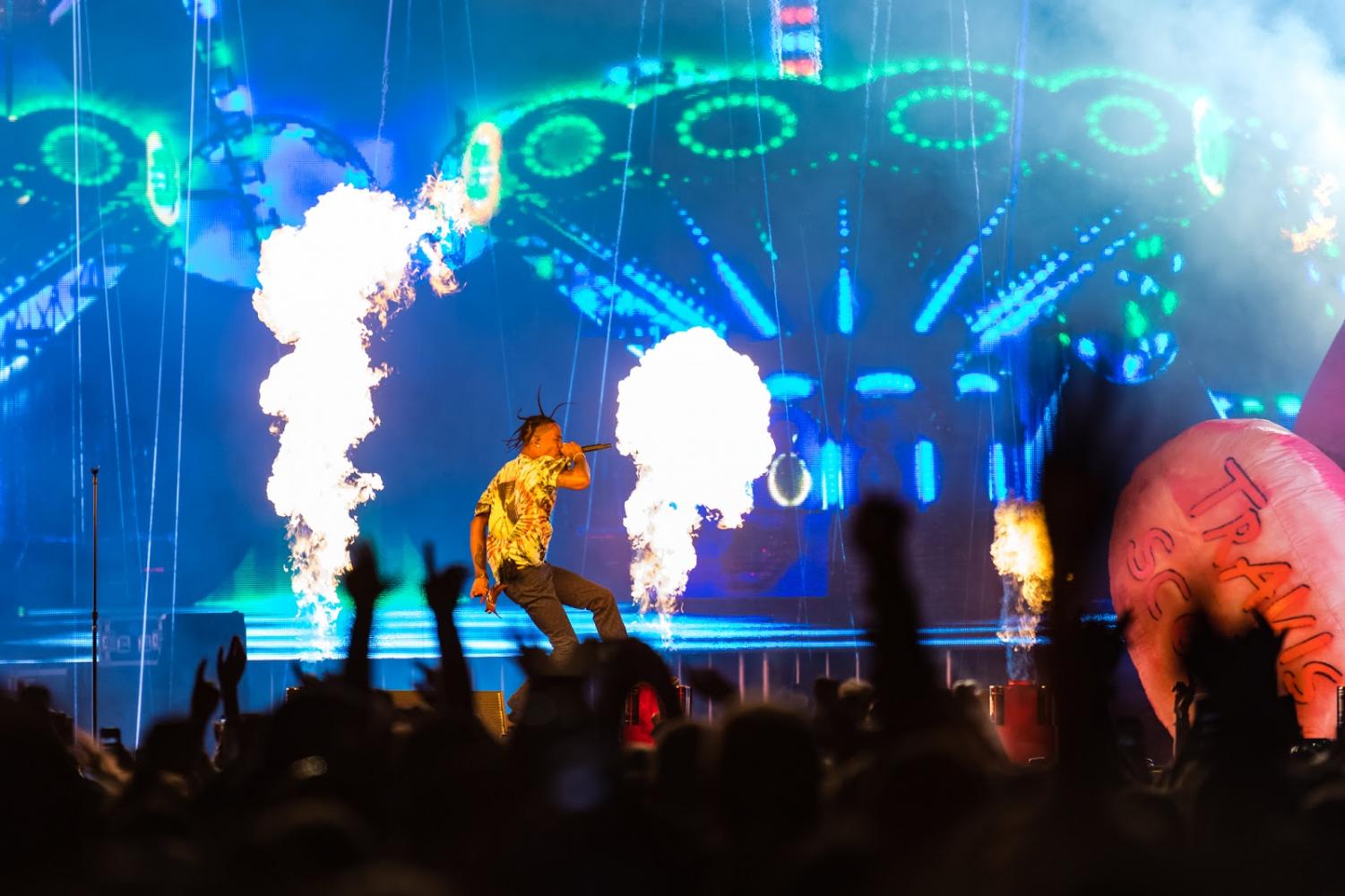 Performing just before Scott, rapper Logic approached his show with the confidence of a headliner. He started his show preaching a message of peace, love and positivity, telling the audience that they'd all be joining in.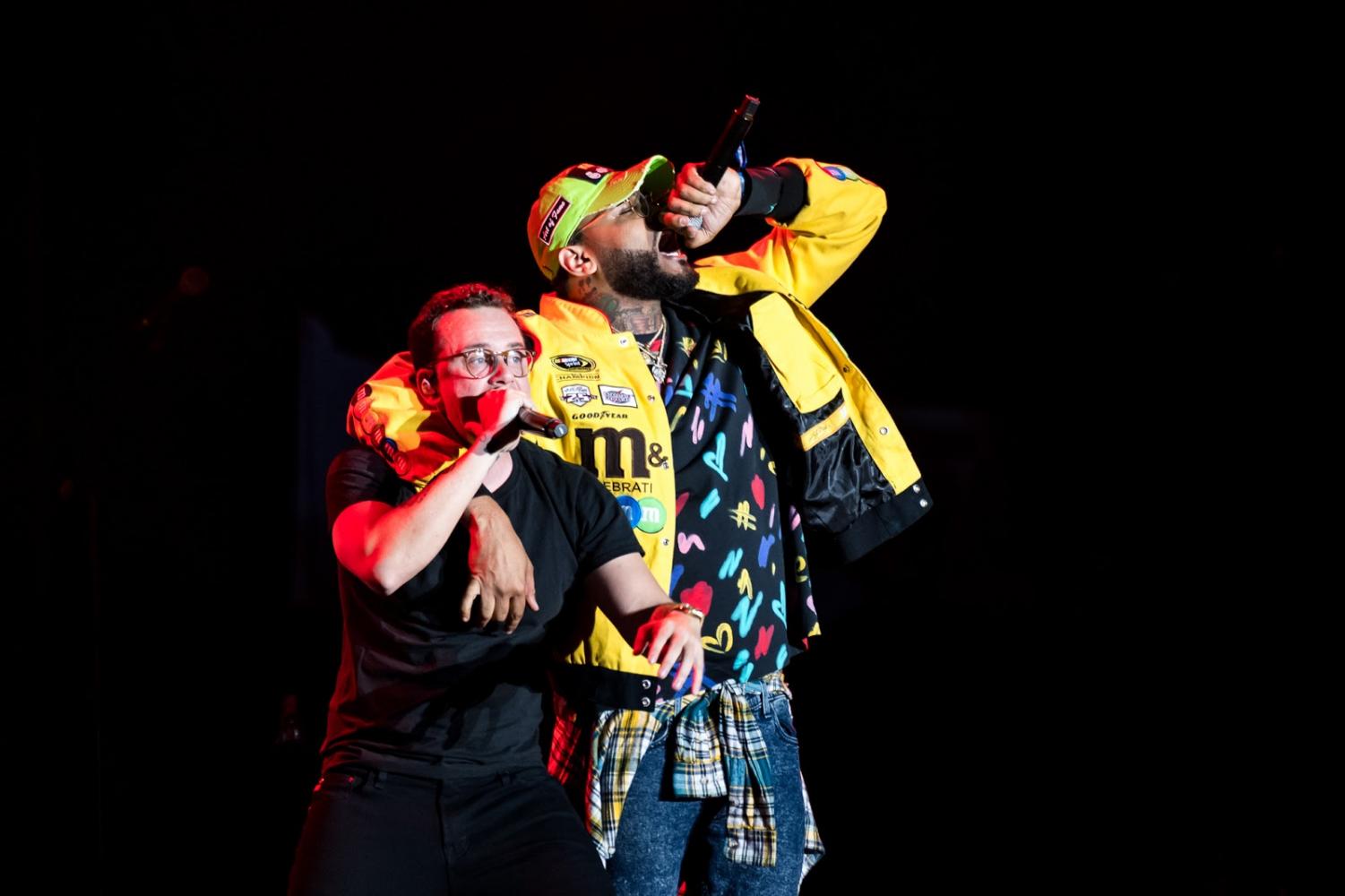 "No too-cool-for-school [expletive]boys at this show," Logic said.
The energy wasn't high enough for the rapper, however, who left fifteen minutes before his set was over, telling the crowd they weren't giving him anything. He was eventually coaxed back on stage to conclude his planned set. Perhaps the fans were saving their energy for Travis Scott —  whatever the reason, it led to a letdown of a performance.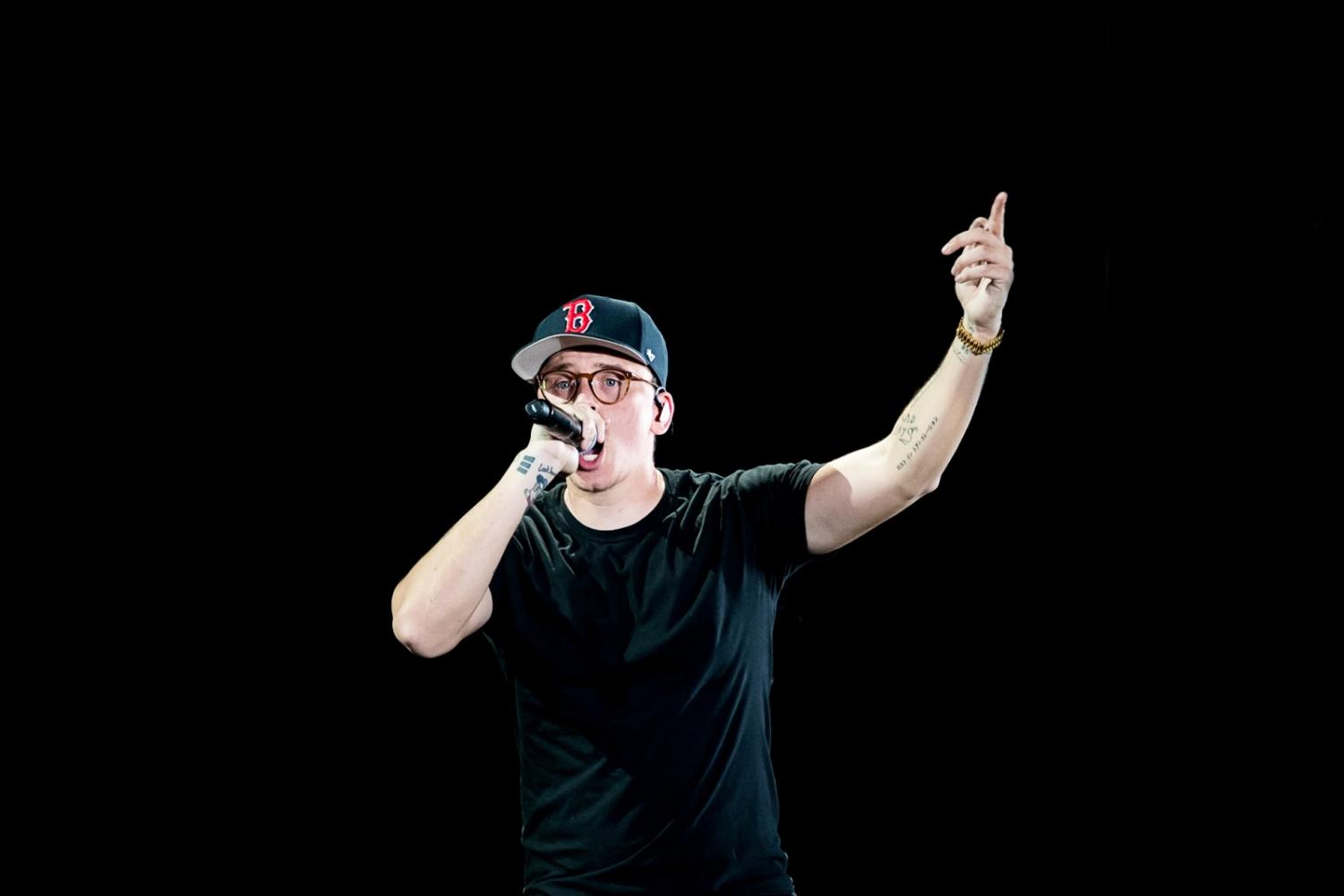 Earlier in the day, English five-piece Easy Life took the stage for a mellow set filled with funky horn-driven sections and syncopated rhythms. The band's name proved to be an accurate description of their music: chill, laid-back tracks with enough groove to get the audience moving. The band seemed delighted for the opportunity to perform at Boston Calling on their first American tour, clearly having as much fun on stage as their audience was.
Following Easy Life, soul singer Cautious Clay dazzled the audience with his impressive range and catchy vocal melodies. Similar to the prior act, Clay's music was downtempo, but mellow would not be the word to describe his brand of jazz- and funk-influenced soul. His set was filled with big, emotional moments and solos that showcased not only how talented a singer Clay is, but also the skill of his backing band and Clay himself on guitar, saxophone and flute. A recent arrival on the music scene, Clay had only performed in Boston twice before, but it's hard to believe he won't be back soon on an even bigger stage.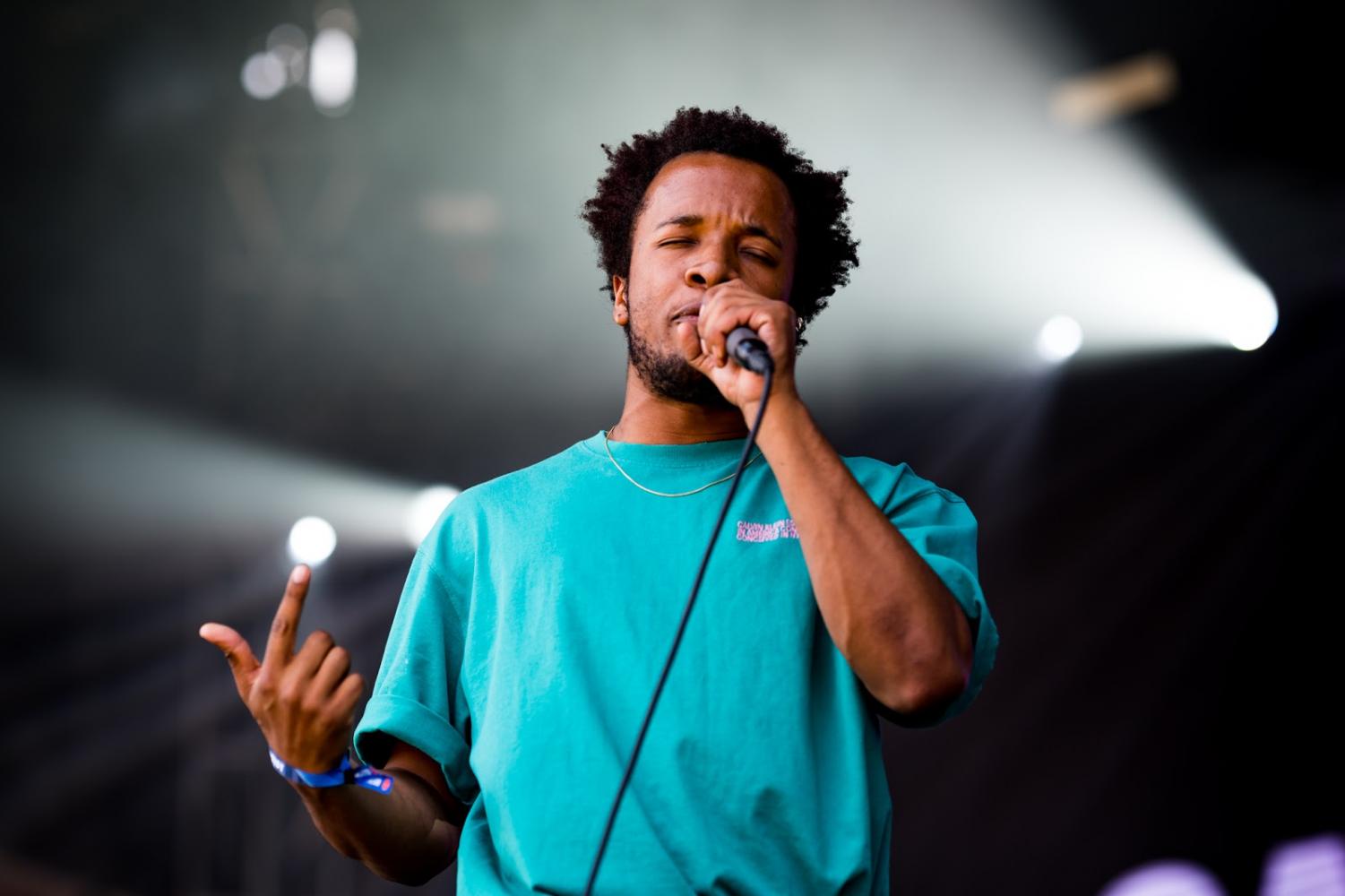 Ravyn Lenae performed next, dazzling the audience with her show-stopping vocals. It was impossible not to be won over by her powerful singing, which ranged from low, soulful crooning to an ethereal falsetto. Her songs, filled with energy, translated wonderfully to the audience and were aided by her magnetic stage presence. Lenae's was a truly standout performance.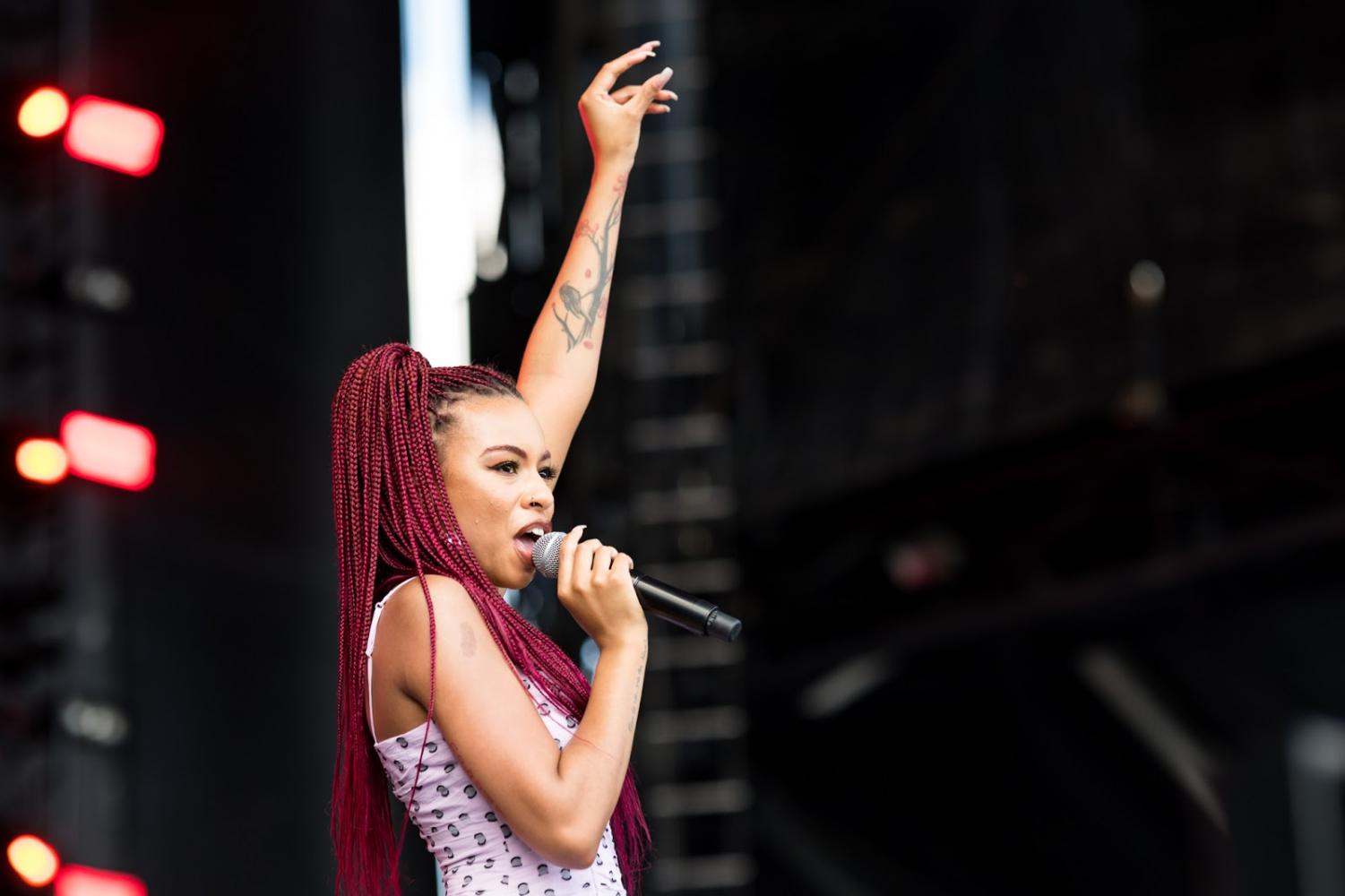 It didn't take long for Bay Area hip-hop group SOB X RBE to raise the energy of the crowd to fever pitch. The four-member ensemble delivered an explosive performance, trading bars with each other and hyping up the audience, who screamed along and raised their middle fingers on command. The image of flames projected behind them was appropriate for the first truly high-octane performance of the evening.
On the Blue Stage, indie rockers Rainbow Kitten Surprise served up an hour of stripped-down, genre-bending music. The focus of the act was on the vocals of frontman Sam Melo, augmented by three- or four-part harmonies from his bandmates; often, the guitar or bass would drop away, putting the vocals front and center. The powerful bass playing of Charlie Holt was a particular highlight, keeping the groove going through rapped verses or airy choruses.
Meanwhile, on the Red Stage, pop star MARINA gave quite a different style of performance. With only a small group of background dancers at her side, Marina lent her powerful vocals to an hour of upbeat, heavily produced tracks, leaving her fans screaming for more.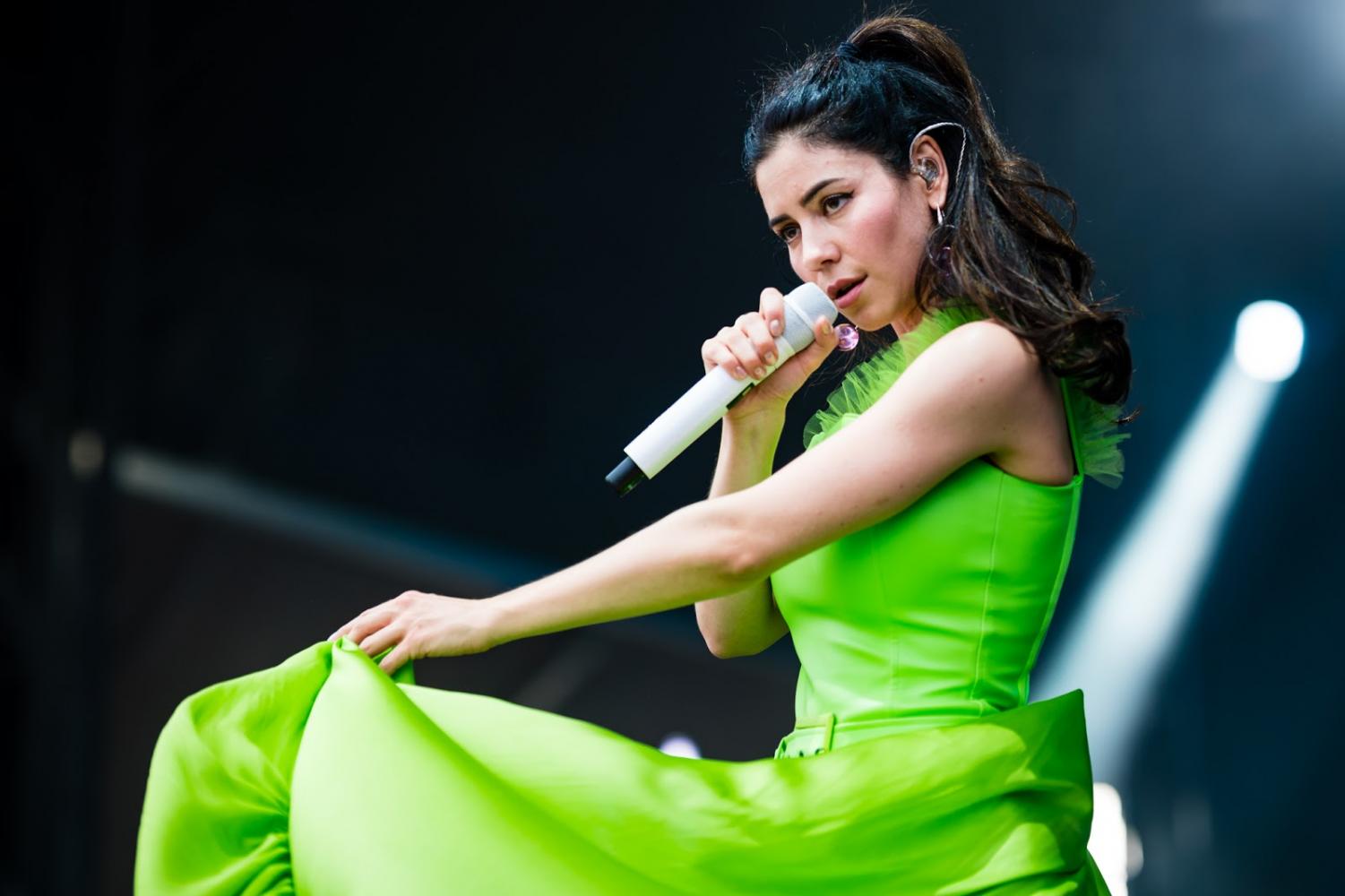 Rapper Sheck Wes performed before Logic, sending the ground shaking with his pounding bass rhythms. The crowd didn't stop moving throughout his high-energy set, which included "Kyrie," a song dedicated to Kyrie Irving that was much appreciated by the Boston crowd.