All Ready dance duo brings unique style from 'World of Dance' to Boston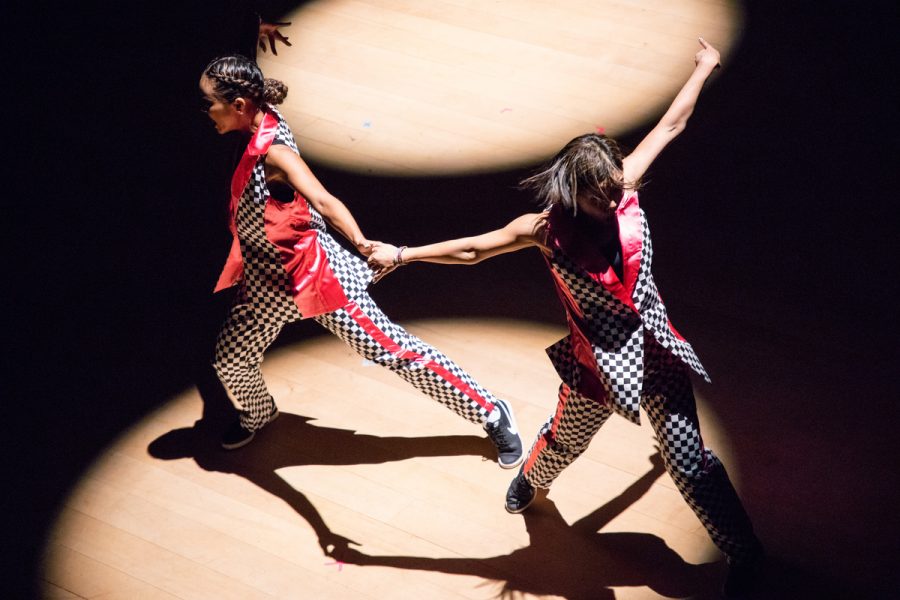 Dance duo All Ready from NBC's hit show "World of Dance" performed at the Isabella Stewart Gardner Museum, where its members are currently choreographers-in-residence, on Thursday. The group has been traveling and performing around the world to spread their love of dance and promote their skills. 
All Ready consists of Salang Yang and Hyein Kang, two best friends who met at the Latin Dance Academy in South Korea. They joined forces 13 years ago upon discovering their chemistry when dancing together. 
The duo first started gaining popularity when a video went viral on Facebook of the two performing their unique combination of hip-hop and ballroom dancing. After learning the foundations of these genres through their training at the academy, they choreographed dances together to create their own style. 
Now that "World of Dance" is over, the two are traveling around the world, meeting fans and performing. 
"Our primary goal is that we will do a global tour and go around the world to make our group known to people," Kang said.
Reminiscing on their recent success and rise in popularity, Yang credited the show "World of Dance" as the turning point in their dance career. 
"We were actually at our peak when we were doing our second round. I can't recall what happened on stage because there was so much excitement and nervousness," Yang said. "Participating in 'World of Dance' was a huge motivating event, and it made us want to challenge ourselves."
The two design all of their own choreography. 
"Choreography takes about a week, and then executing the choreography is another week. We practice six hours a day," Yang said. "When we do a performance, that finalizes our creative process."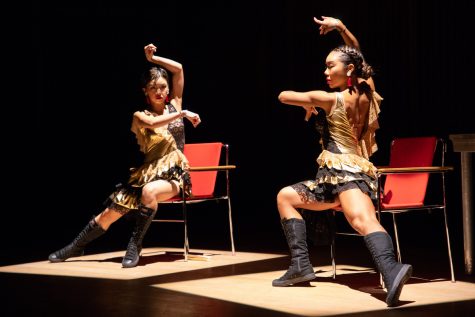 Outside of dance, the two have been exploring Boston this past week. Yang loves shopping, and Kang is interested in fitness and going to the gym. 
Hailing from Seoul, South Korea, both are far from home. 
"My family supports me very much because they know this was my childhood dream and they're witnessing me achieve this dream," Kang said. 
Yang also said she has supportive loved ones back home. 
"I am married with a daughter, and when I first had to go on these trips, I remember my daughter was crying and was very sad," Yang said. "But now she's more supportive, and also I think she's more aware of what I'm doing. My husband is very supportive as well and is very proud."
The duo was excited for its performances at the museum last week. They danced throughout the day on Thursday, Oct. 17. 
"Our primary goal is to interpret the different artworks throughout the museum in their own way and embody them in our dances," said Yang. 
It is evident on and off the dance floor that these two share a strong connection. When asked how they would describe their friendship, both gave the same answer: "family."