Students race through Boston's streets in 14th annual underwear run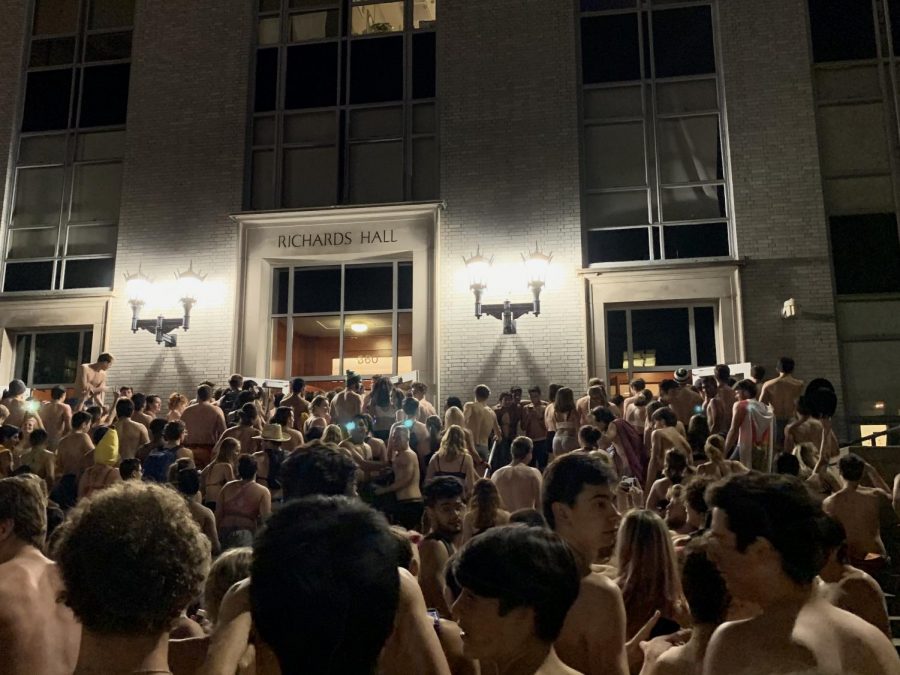 To baffled bystanders, the stream of scantily clad NU students sprinting through Boston's streets on a chilly October night looked like an otherworldly invasion. To the runners, the scene was the yearly iteration of a popular student tradition.
On Friday night, several hundred Northeastern students stripped down to their underwear to run through campus and nearby streets in the 14th annual Underwear Run.
Founded in 2006 by then-student Story Wibby, the event's Facebook page hails the run as "a staple event for the beginning of the year." Though in past years the run has coincided with the start of Family and Friends Weekend, this year it occurred the weekend prior.
The swarm of enthused students, most of whom showed up in only underwear, though some wore less or more, gathered in Speare Place around 9 p.m. 
As participants prepared to embark on their journey, spontaneous chants of "U-S-A!" and "[Expletive] BU" echoed through Speare Place. Runners passed a rolling desk chair, tree branches and several people through the sea of shirtless students. Some emboldened participants climbed onto the limbs of trees lining the green space in front of Levine Marketplace, raising cheers from the crowd for their effort.
The simplicity and sheer inconsequentiality of the situation drew students to participate. 
"It's one of the few traditions we have," said second-year computer science and business administration combined major Maddy Van Hulse.
Setting out on their spirited trek, the stampede of barely-clothed students looped around campus and set off northeast into the city, passing the reflecting pool at Christian Science Plaza and the Prudential Center before heading back to campus down Hemenway Street.
Inside Richards Hall, one of the first stops on the route, students hoisted standing information signs overhead, propelling them through the crowd.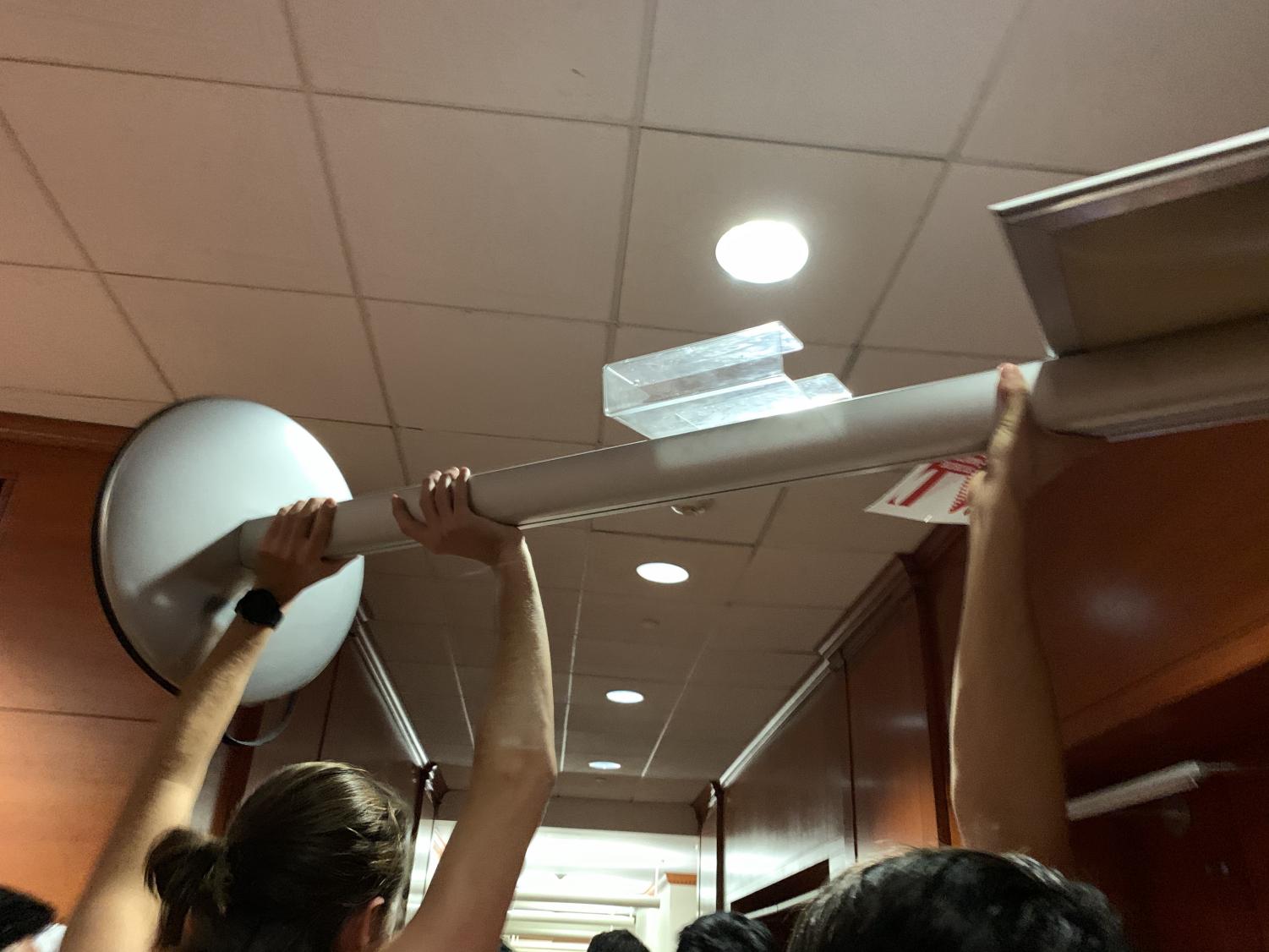 After traversing campus, the procession spilled onto the streets, occupying the entire Huntington Avenue roadway. Halted cars honked in irritation while onlookers along the sidewalks held up cellphones to capture the unique sight. Running by a stopped car with its windows rolled down, one NU student fist bumped a young child who was being held by a passenger inside.
An air of controlled chaos surrounded the event. Though students indulged in their fair share of freedom, a semblance of order was maintained by police officers who monitored the scene and followed the runners down Huntington Avenue.
"It's fun doing something I'm not supposed to do," said Shurobhi Nandi, a second-year biochemistry major.
Though easy work for some, the run quickly became tiresome for others, prompting them to slow down for some stretches of the route. Cecilia Cormier, a first-year political science and economics combined major, elected to walk. "I'm not a fan of the running," she said. 
Despite its surface-level outlandishness, the event serves as a point of unity for students to engage in a one-of-a-kind community experience and let loose during midterm season.
"I've also met a lot of people here that I wouldn't meet otherwise," said Cormier, who befriended Sofia Rion, a first-year business administration major, while participating in the run.
"It brings everybody together. Like, nobody cares what you look like, nobody cares what you're wearing, you just are together. That's pretty cool," Rion said.