NSCC members practice self-care at Dec. town hall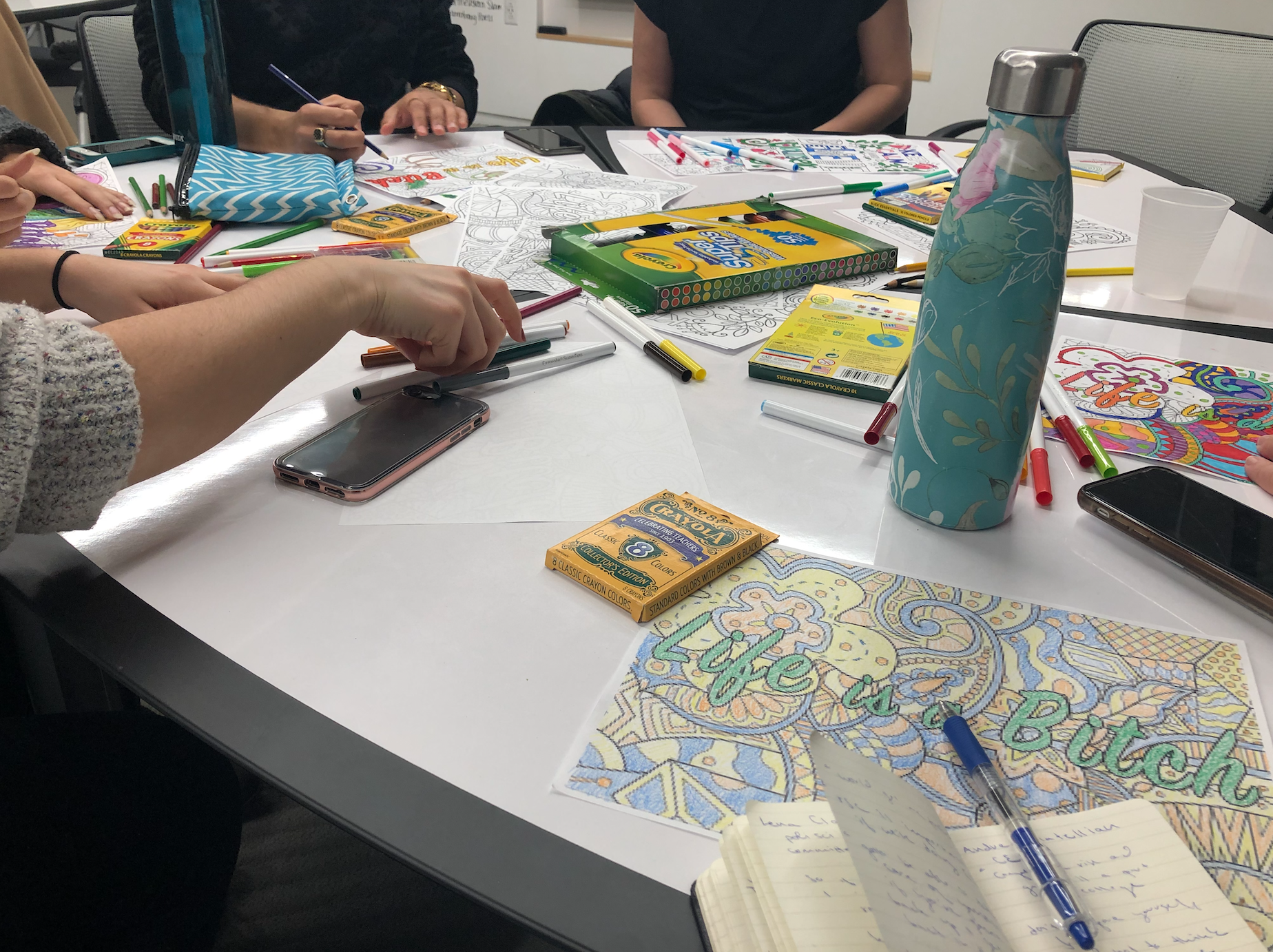 Members of the Northeastern Students of Color Caucus, or NSCC, shared their experiences in personal mental health at the organization's  town hall Dec. 4. 
The goal of this meeting was to acknowledge and validate  concerns surrounding mental health rather than attempt to solve every problem. It was intended to be a space for radical self-care, which is the belief in taking care of yourself before assuming a responsibility for others.
"Radical self-care is important if we're going to be doing collective liberation," said NSCC secretary-general James Lyons. "You got [to] be able to take care of yourself if you're going to be able to get back up and get back in the game." 
Members also discussed the importance of self-care for individual well-being while therapeutically coloring in designs that displayed inspirational quotes. 
One mental health concern discussed during the town hall was that, especially on a college campus, members felt a pressure to always be doing work and reaching success. They considered radical self-care a resistance against the "competitive rise and grind" that's part of a college environment. 
"It's hard not to think your classmates are ahead of you," said Andrea Matellian, a third-year computer engineering major, arguing that taking time for oneself is a good way to combat that mentality. 
The NSCC describes its town halls as "cathartic healing spaces for Northeastern students."
"All the self-care I do is radical," said Erin Hanzlik, a first-year American Sign Language and psychology combined major. "Everything is really hard all the time, so anything that I do that's for myself is productive."