For students returning from overseas, a loss of money and opportunities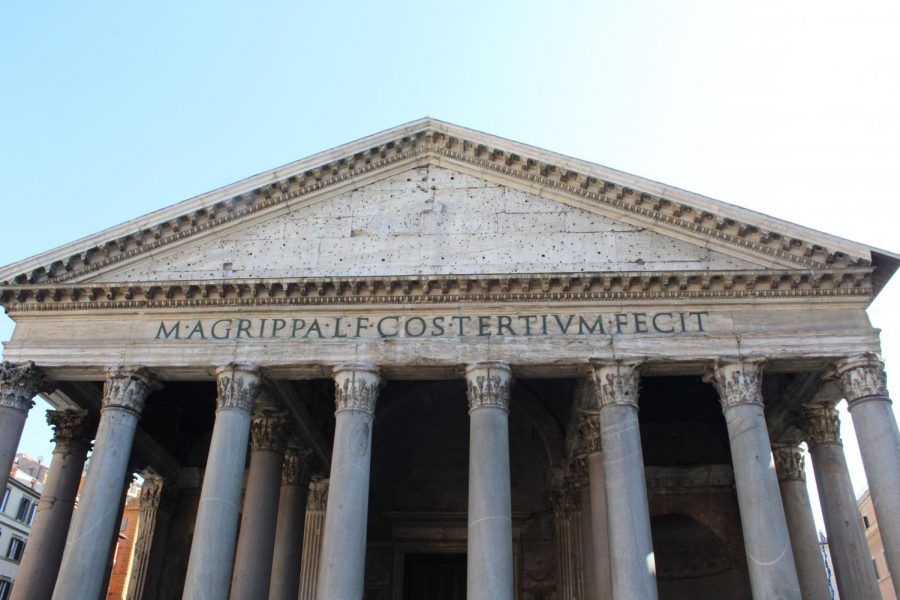 Northeastern students studying abroad have had a whirlwind of a couple weeks. What started off as a memorable semester for these students quickly turned into a scramble to pack all of their belongings and get back to the United States as the COVID-19 crisis rapidly worsened in Europe and North America. 
As the virus began spreading through Europe reactions differed. 
"A lot of the Romans just thought that the Americans were being really silly and freaking out over nothing," said Mikaela Black, a first-year international affairs and economics combined major. Black was studying at John Cabot University in Rome as part of the Global Quest program.
A similar sentiment was also seen in Spain.  
"Last Friday night we went out clubbing, and then the day our classes were canceled we all met up at a bar," said Forest Hallee, a fourth-year business administration major who was studying in Madrid at the University of Comillas. "Nobody really cared or gave it a second thought and that was less than a week ago."
The situation, however, quickly changed. After Hallee's classes were canceled for at least the next couple of weeks he decided to return home to visit his family, booking a flight for Sunday, March 15.  However, when President Trump announced March 11 that travel from Europe to the United States would be restricted, Northeastern instructed students to return before Friday, March 13, at midnight.
"I tried to change my flight but almost all flights were sold out and the few flights that were left cost like $3,000 or more," Hallee said.  "Fortunately, Northeastern is reimbursing us for that. I'll be reimbursed for both my original flight on Sunday which cost around $600 and the flight on Friday."
He is now home with his family in Andover, Massachusetts. 
Cara Jones, a fourth-year business administration major who was studying at the American University in Rome was also advised by Northeastern to leave.
"The moment that the CDC raised their travel advisory to a level three for Italy [on Feb. 29] is when, within hours, I got an email from Northeastern saying that they were sending students home and that if you wanted to stay you'd have to sign a waiver," she said. She is now home with her family in Harlem, New York. 
Once home, the students had to deal with the fact that they might carry the virus. Once Black landed in her home state of New Mexico, she contacted her primary care physician who then called the New Mexico Department of Health who then had to work with a private lab in Albuquerque. She tested negative. 
"It took them awhile to figure out how to do it," she said.  
Hallee is currently self quarantining and Jones has recently finished hers. With little else to do, it's easy for them to think of what this semester was supposed to be like. 
"I was definitely looking forward to going on the weekend trips that I had planned so it was a bummer not getting to go on those," Jones said. She got her money back for everything except her flights.  
Black on the other hand, wasn't so lucky. "I had booked all my travels for the rest of the semester and got refunded on absolutely none of them," she said. "I lost out on a lot of money."
"[Coming home] was really hard, honestly," Black said. "I didn't think it would upset me as much as it did. I'm still really sad about it. I mean I love my parents and my siblings and my dog but it doesn't feel like I'm in college anymore." 
Jones, knowing that her academic credits are secured and thus keeps her on track for graduating in December, said "it didn't bother me too much honestly that I was leaving."
Now that they're home, these students have to deal with the struggles of taking online classes in a different country. 
"I'm a bit stressed about how these online classes are gonna work because of the time difference," Hallee said. "My classes in Spain are 8 a.m. to 2:30 p.m. and all of those are online, live classes. That here, in Eastern Time, is 2 a.m. to 8:30 a.m., which is pretty crazy. Can I do it? Sure, but I would really prefer if they provide me with another option and I really haven't heard anything from the university."