Op-ed: In response to Aoun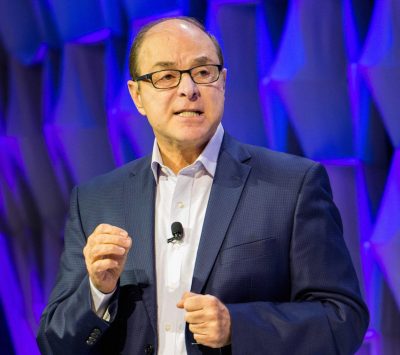 Dear President Joseph E. Aoun,
My name is Cara Jones and I am a Black student in the D'Amore-McKim School of Business at Northeastern University. When I was a senior in high school applying to colleges, Northeastern was my absolute first choice, prompting me to apply early decision. In addition to the ample opportunities for studying abroad and experiential learning, I also resonated with Northeastern's emphasis on pushing the envelope of education. When I was accepted, I was overjoyed — it was an absolute dream of mine to attend a globally-minded institution that would challenge me to adopt worldly, human-centered perspectives.
However, during my time at Northeastern, I learned that its commitment to diversity and inclusion is seldom reflected in academic, residential and cultural life. I know this as a Black student, and I know this from my fellow Black classmates. We've experienced microaggressions on campus. We've endured racial profiling and harassment by Northeastern University Police Department. We've seen racial slurs written on bathroom walls. We've reported racist roommates. We've expressed our grievances to cultural and student life staff, and among each other, yet these grievances consistently fail to trickle upward and manifest into tangible institutional changes.
When I read your first statement, "Campuses Can Close, Minds Cannot," I expected to be proven wrong. I expected to hear that, amid the ever-present threat to Black lives across the country and the globe, my university would protect me to the best of its ability. I expected to read the names of George Floyd, Breonna Taylor and Ahmaud Arbery. I expected a sincere expression of solidarity with Black students, faculty and staff; an establishment of support resources for community members experiencing emotional trauma; and a commitment to our community by auditing NUPD to eliminate the same racist rhetoric being fought against in all 50 states. I hoped to be guaranteed that the violent and unjust treatment of Black people recently and throughout history would never, ever occur in the Northeastern community. I was deeply saddened to realize that the email was devoid of this language.
You concluded your letter by saying that we should "use our voices not just to call for a better society, but to create one." I am hoping that the administration heeds these words by creating a comprehensive plan of action to protect the most vulnerable members of our community. While discussion-based events, like those mentioned in your second statement "The Fierce Urgency of Now," are the first steps in addressing racist rhetoric on campus, they fail to address the fact that Black students, faculty and staff are hurting. The ability to educate oneself on racism and injustice is a privilege, as Black people must experience these traumas in real life. Where are the forms of support that do not ask us to put our pain and suffering on display for our non-Black peers? Why is Northeastern's supposed commitment to racial justice so inconsistent with how Black students and community members are treated on campus?
In March 2008, when a swastika and racial slur were drawn on the entrance of Stetson West Hall, student groups called upon Northeastern to implement programming and policies to address hate crimes and hateful rhetoric in nearly every corner of the Northeastern ecosystem. Twelve years later, nearly none of those recommendations were adopted. Twelve years later, students still feel threatened. I believe that if your administration finally prioritizes the physical and emotional well-being of its traditionally disadvantaged students, Northeastern could be a true model of institutional diversity and inclusion. Racism is far, far deeper than just how we treat one another. Now is the time for our university to demonstrate compassionate and empathetic leadership by making top-level policy changes — and to prompt other universities to follow suit. Now, more than ever, our lives depend on it.
Respectfully yours,
Cara Jones, a concerned Black student
#BlackatNU
Cara Jones is a fifth-year international business major.