I spent 10 days in on-campus isolation housing. Here's how it went.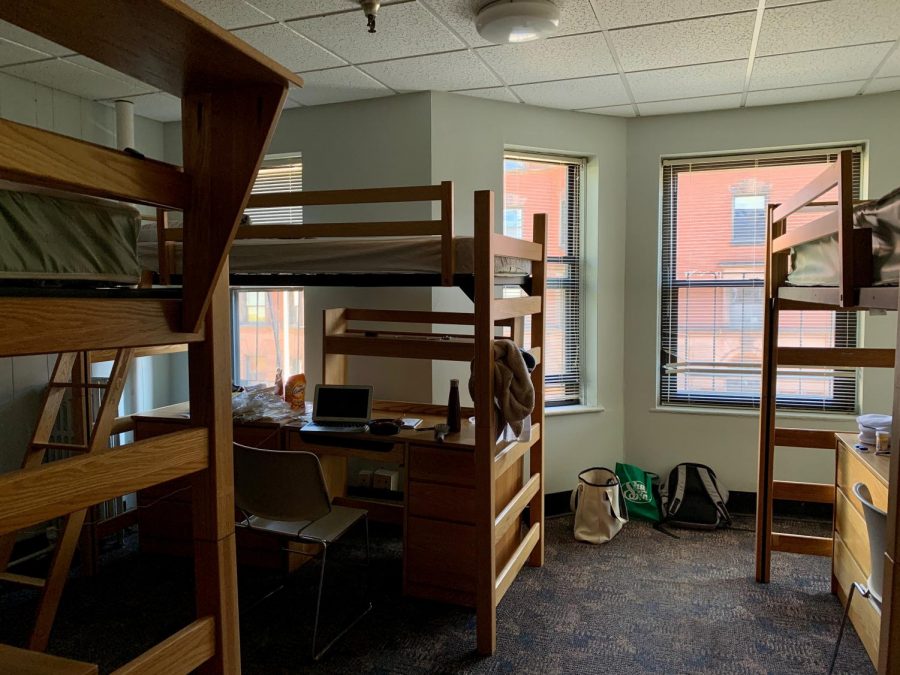 On any normal occasion, getting two missed calls from a Boston number wouldn't be out of the ordinary. I was on my way out the door to head to my 11:45 a.m. class when I called the number back, thinking it might have been a source for one of my journalism assignments.
Instead, I was greeted by a woman who told me she was part of the Northeastern COVID-19 Wellness team and that she wanted to have a conversation with me. She asked me to take a seat. Confused, I obliged, still unsure of what was going on. I asked if anything was wrong, and then she told me I had tested positive for COVID-19.
Over the next hour, we walked through the events of my previous three days and took down contact information from individuals who had been within six feet of me for more than 15 minutes at a time (since then, the CDC has changed its guidelines for what constitutes a 'close contact'). I was instructed to wear a mask immediately and stay inside my room. She gave me a dorm assignment at Kennedy Hall for isolation housing and recommended that I bring a pillow, toiletries and some snacks. I was given a few hours to pack up and leave my apartment. My roommates were called several hours later.
According to university spokesperson Shannon Nargi, people who test positive isolate until they meet the public health guidance which allows them to be released, which usually takes 10 days, but that can be extended based on a physician's judgment. For those who are defined as a close contact to a person who tested positive by the CDC,  quarantine lasts for 14 days and Northeastern tests them on their first and tenth days of isolation.
My room in Kennedy was spacious, with plenty of natural light from windows facing Hemenway Street, three elevated beds with desks under them and a private bathroom. I was given a bedsheet, towel, thin blanket, soap bar, trash bags, microfridge unit, case of 24 water bottles, bag of cleaning supplies, pulse oximeter and thermometer. There was also a laundry bag solely for the bedsheets and towels that I could request to be washed if necessary.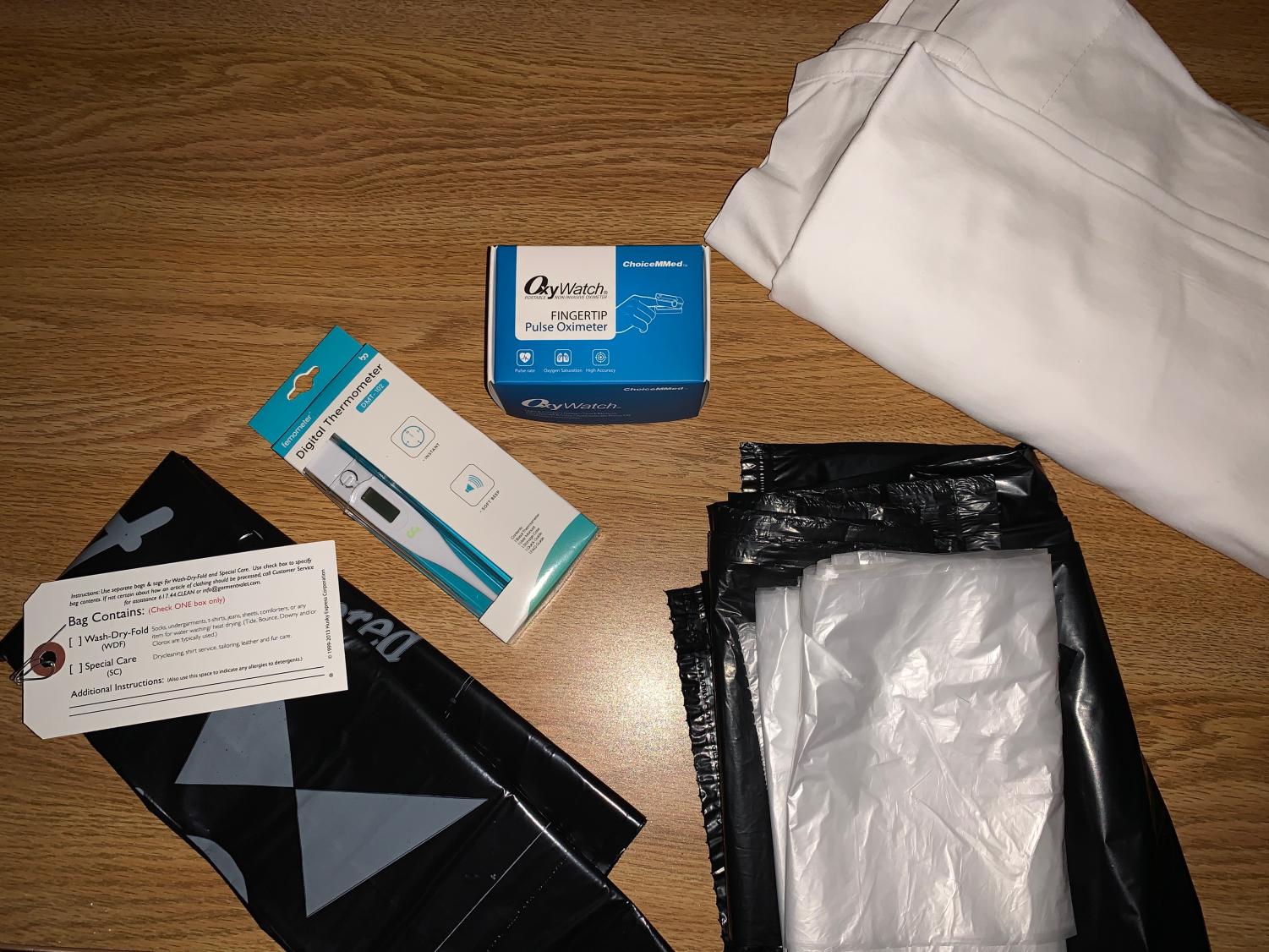 To order food, I had to fill out a Google Form between noon and midnight to order a delivery for the next day. Meals were usually dropped off outside my door around 6:30 p.m. and accompanied by a knock. Personally, I found that Northeastern did an excellent job of keeping me fed and making sure that food was plentiful. If I ever forgot to fill out the order form, they would drop off a bag of food anyways. Opening up the "surprise" bags of food was pretty much the most thrilling event I experienced for ten days. 
Northeastern would often deliver multiple meals at once that I could store in the fridge and eat later. I saved several frozen dinners, pasta, pastries, drinks and fruit. The food quality was average, but most of it came from the dining hall so that's to be expected. The only feedback I've heard was that people with dietary restrictions have very limited options.
In terms of medical care, I never felt alone throughout the process. Every morning I would get a call from Northeastern's wellness team and a call from Tufts Medical Center checking in on both my symptoms and emotional health. I also had two on-call numbers in case of any emergency. I was never tested throughout my entire isolation period and was told that per CDC guidelines, I cannot be tested for another 90 days because tests may continue coming back positive even though I am no longer infectious. The only time I get tested is if I develop any symptoms in the future.
Halfway through my isolation period a "swag" bag was dropped off, containing a Northeastern blanket, Northeastern mug, crossword puzzle book, coloring sheets, pack of markers, pack of crayons, a "Get Well Soon" card from the Russell J. Call Children's Center and a message from Chancellor and Senior Vice President for Learning Ken Henderson.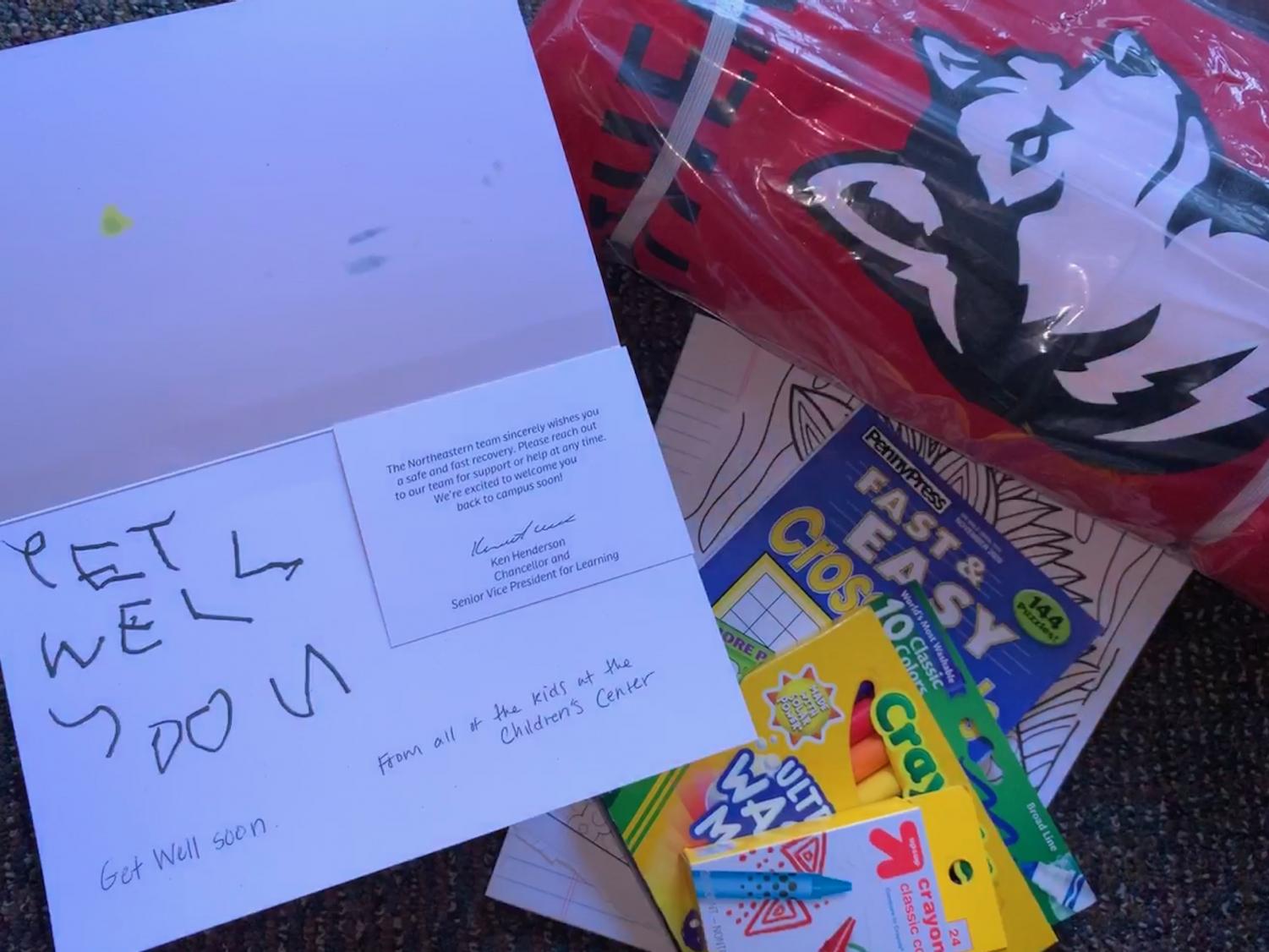 The wellness team allowed me to request a time for my move-out, and they gave me a quick call before to ensure I was good to go. My Husky Card was reactivated the morning after my last day in isolation, and I was released with very little instruction besides a reminder to continue following normal guidelines.
I genuinely commend Northeastern for the way they've handled the pandemic on campus thus far. Coming back to the city included acknowledging a certain element of risk, but Northeastern's wellness response seems to have only improved since our first week back to campus, and it's comforting to know that in case of emergency, they're looking out for students. It's easy to complain about the inconvenience of restrictions or question the university's testing regimen, but I think the most notable lesson I took from my experience was that no matter how rigidly you follow guidelines, COVID-19 can sneak up on you around every corner — and it might just catch you at the most unsuspecting moments.