'You are a graduate student, not an autoworker:' Northeastern discourages graduate students from forming a union
Wrapping up a meeting at the end of a typical work day, doctoral candidate in network science Adina Gitomer noticed a new email in her inbox from Provost and Senior Vice President for Academic Affairs David Madigan. The subject line read "Important Information About Graduate Student Union Efforts." But, Gitomer said, the information in question was extremely one-sided. 
Plans to unionize have been brewing among Northeastern graduate students for years, and so have the university's attempts to stop them. The National Labor Relations Board only granted private university workers the right to form a union in early 2016, and a majority of Northeastern grad students subsequently signed cards by 2017. Students then announced their majority and implored the university to voluntarily recognize their union. 
Student workers felt this year was an inflection point. Buoyed by a wave of graduate student unionizations across the country, Gitomer said that grad students finally see their window of opportunity — the perfect time to achieve higher stipends, improved healthcare and better harassment and discrimination protections, among other demands.
In the Jan. 19 email from the Provost's office, Madigan delineated considerations graduate student workers should make before signing union cards and voting in a union election. The considerations enumerated were exclusively downsides. When asked for comment on Northeastern's stance on graduate unionization, spokesperson Marirose Sartoretto forwarded Madigan's email. 
"Involving a third party in your education impedes the flexibility and creativity that creates unique individualized experiences," the email reads.
Madigan closed the email with a website with information and resources that would "help students assess the pros and cons of graduate student unionization." 
The webpage's content parallels the email in that it presents as factual, organized under subheadings such as "Understanding the Basic Issues," "Points of View" and "Frequently Asked Questions," even though all the information disclosed steers readers away from unionization.
Just hours after receiving the email, Gitomer made her way to a shared Google Doc. Staring into the bluish glow of her Macbook, she watched as at least 20 cursors flitted about the page, leaving lines of impassioned text in their wake. Behind each cursor was another graduate student worker, typing away at their own laptops in a concerted effort to compose a response to the Provost's email. They sent it out to their peers that night. 
This was just one of many moments of virtual collaboration among those involved in the years-long effort to unionize the graduate student workers of Northeastern, as each graduate student's work made scheduling synchronous meetings difficult. The shared Google Doc, however, symbolically encapsulated what Gitomer said was electric about their movement.
"Really quickly, we were able to churn out a really nice response to the email with everybody just kind of working on it at once," Gitomer said. "All these people who probably have never been in a single meeting together, and we're able to coalesce and produce something."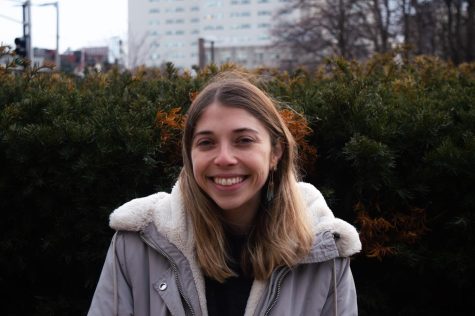 This mobilization was a long time coming for Gitomer, who became interested in unionizing during the first year of her doctorate program, catalyzed by the university's problematic COVID-19 policies for graduate students. 
Monday through Friday, Gitomer does research on decentralized digital movements for the Communication Media and Marginalization Lab at the university's Network Science Institute. She said she loves her work, and has no regrets about going into academia, but still advocates for a union. The whiteboard on her desk features a QR code captioned "If you're reading this, do you wanna sign a union card?" 
She said the administration continues to neglect graduate students' grievances.
Computer science doctoral candidate Max von Hippel said this email was just another link in a long chain of events that demonstrate the university's infantilizing treatment of graduate students. Last October, he fought alongside his peers against the university's non-consensual installation of heat sensors underneath desks in ISEC, many of which belonged to graduate students.
After graduate students immediately removed the sensors and placed them in the ISEC lobby, von Hippel said the administration only conceded when students' repeated complaints generated negative press coverage.
"It was just another example in a long sequence of examples [of] the university completely failing to recognize the critical role that [grad students] play in its day to day operations," von Hippel said. "Instead, consistently treating us essentially like children who do not need to be in the loop of any decision making, who can be spied on without their consent."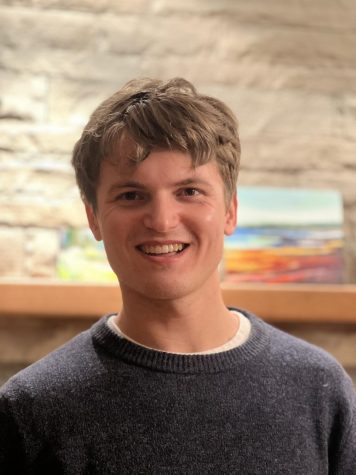 The university has also warned graduate student workers that unionizing could fundamentally alter the "student-teacher" relationship that members have with their faculty mentors, transforming it into a less enriching and more transactional "employee-worker" relationship. 
Graduate students like Gitomer and von Hippel aren't buying it.
"Tons of people have exploitative and abusive advisors," Gitomer said. "They have no bargaining power or flexibility. If anything, the union would help in those kinds of situations." 
After delivering a letter to the university requesting a union election on Feb. 3, Northeastern graduate students filed with the NLRB to formally request a union election on Feb. 6., a major step forward for the GENU-UAW.
'It takes years to organize a union, and you're kind of seeing the end of it right now," von Hippel said.
Among the faculty endorsements listed on the GENU-UAW website are the Department of English, the Department of Sociology and Anthropology, the Department of History and the Adjunct Faculty Union. 
Von Hippel said if the university cared about preserving the student-advisor relationship, the formation of a union would be much farther down on their list of concerns.
Grad students at Northeastern are paid less than the calculated living wage for one adult in Boston, meaning many students struggle with finances — a problem they believe a union would help address by negotiating higher wages.
Von Hippel's previous apartment had a mouse infestation and walls thin enough for his neighbors' yells to come through. As a result, von Hippel decided to move out and house-sit various properties rather than paying rent. 
"Paying rent is financially burdensome when you're only paid $40,000 a year," von Hippel said. "So if the university wants to make it more of a teacher-student relationship, they should make it so that being poor is less of a distraction." 
While Madigan's email did address how unionization could affect student finances by citing the NYU graduate students' union dues of "2% plus a $50 initiation fee," Gitomer called the provost's numbers  "misinformation."
"We don't start paying dues until we win a contract, and the idea is that the benefits we win in that contract will make the dues entirely worth it," Gitmoer said.
Von Hippel said that all these indignities that graduate students have suffered at the hands of the administration are compounded by the fact that the university posits a collective bargaining agreement would interfere with their studies. 
"The funny thing is that the university has literally never once listened to my needs, and so the idea that a third-party bureaucracy would only occasionally listen to my needs would be an upgrade over the current situation," von Hippel said. "It's a lot easier to organize collective action when you have a collective agency, when you have an actual structure by which people can collectively organize. And that is literally the definition of a union."