After a quiet, little-known effort, sergeants, sergeant detectives and detectives with the Northeastern University Police Department, or NUPD, will decide whether to join a union in a September vote, which was authorized earlier this month. 
In an Aug. 17 decision, the National Labor Relations Board, or NLRB, approved a request from the NUPD's bargaining unit, comprised of 11 sergeants, two sergeant detectives and three detectives, to hold an election Sept. 11 deciding whether the unit will be represented by the American Coalition of Public Safety in bargaining talks with the university.
In order to join a union, an employee must not fall under the classification of "supervisor," which the NLRB considers part of an employer's bargaining power. The National Labor Relations Act — a federal law protecting workers' freedom to collectively bargain — excludes coverage for supervisors as well as public-sector employees, agricultural and domestic workers, and independent contractors. 
In the case brought before the NLRB, the university opposed employees' efforts to be represented by the American Coalition of Public Safety labor union, which represents private-sector law enforcement personnel.
According to their website, the group assists workers with legal representation during bargaining talks, disciplinary hearings, certification proceedings and issues brought to arbitration, as well as with organized political action efforts and training for local union officials.
According to case documents published on the NLRB website, the university argued that sergeants and sergeant detectives are classified as statutory supervisors, or individuals "having authority, in the interest of the employer, to hire, transfer, suspend, lay off, recall, promote, discharge, assign, reward, or discipline other employees" using "independent judgment," as defined by the National Labor Relations Act. The university said sergeants' ability to recommend disciplinary actions against officers, help with determining schedules and assign patrol duties to officers classified them as supervisors. 
However, the NLRB ruled that the university's arguments were "not persuasive" and that the university did not cite sufficient case law to establish its case. According to the ruling, sergeants do not use independent judgment in carrying out most of their duties and do not have the authority to officially discipline officers. 
"The Board takes care not to construe supervisory status too broadly because the consequence of such a construction would be to remove individuals from the protections of the Act," wrote Laura Sacks, regional director of the NLRB, in the decision. 
The decision comes approximately six months after 14 employees in the bargaining unit signed a petition to hold a representation election in February, according to case documents. Thirty percent of the potential bargaining unit must sign the petition before it is filed, according to the NLRB.
Full and part-time sergeants, sergeant detectives and detectives employed by the university on the Boston campus will be eligible to vote in a secret ballot election, which will be held Monday, Sept. 11 at NUPD's Emergency Operations Center. Voting will take place from 6 a.m. to 8 a.m. and 1 p.m. to 3 p.m.
Northeastern University declined to comment. The News was not successful in reaching petitioners' lawyers for comment and lawyers representing the university also declined comment.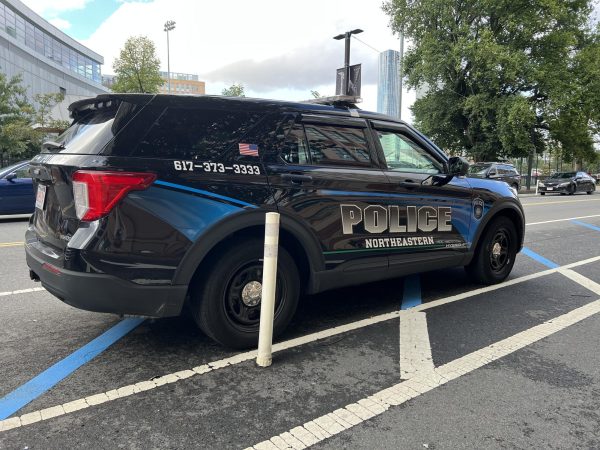 The decision comes as unionization hit historic levels in 2023, mainly driven by graduate students and medical interns seeking union representation. Organized labor advocates have also rekindled their efforts since 2021, when President Joe Biden appointed a majority-democratic NLRB board after it was held by a Republican majority during the Trump administration. 
Northeastern has vehemently opposed unionization by graduate students, who have been vying for a union vote since 2016. The NLRB ruled in a July 14 decision that Northeastern graduate students will hold a union vote in September. 
If the eligible NUPD bargaining unit employees vote to be represented by the union, the university can still challenge NLRB's certification of the vote. Northeastern has historically engaged in union-busting tactics, including hiring alleged union-busting law firms to represent them in NLRB cases and filing appeals to stop the certification of union elections. In response to the NLRB granting graduate students an election, Northeastern sent eligible students an email detailing reasons against unionizing. If the election is certified after the university's objections, the long process of negotiating a labor contract lies ahead for NUPD sergeants, which anti-union employers tend to drag out to delay reaching an agreement.