Social Impact Council to begin meeting in January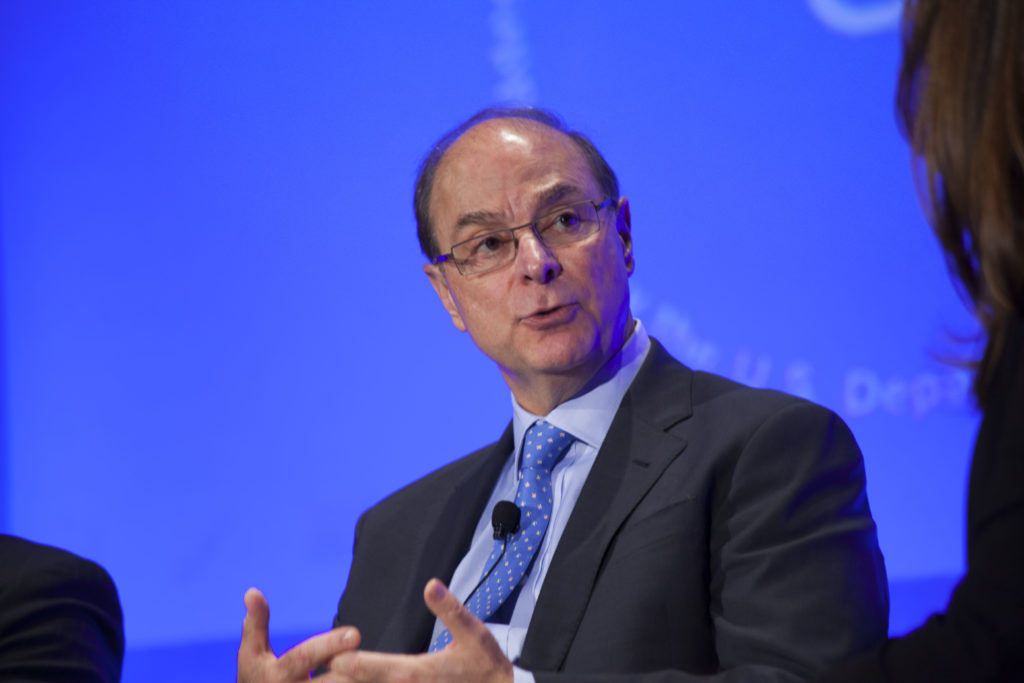 By Alexandra Malloy, news editor
In his state of the university address last month, NU President Joseph E. Aoun announced the creation of a social impact council, which is set to begin meeting in the beginning of the upcoming at semester. The council was born from the original suggestion to create an ad hoc committee that would report to the university board of trustees and administrators to address social issues related to the university's activities and the Northeastern community. The council will host both student, faculty and staff members, and will address issues ranging from divestment of university endowment funds from the fossil fuel industry and sustainability to Title IX and socially responsible investments.
SGA President Noah Carville and Vice President for Student Services John Finn were two of the key student players in the formation of the council along with executive director of the Husky Environmental Action Team (HEAT) and a student organizer of DivestNU, Austin Williams.
"We looked into how other schools have taken to the movement [of social impact bodies] and how they've varied in their processes and how they go about it," Finn, a third-year finance and accounting major, said.
Carville stated that to determine Northeastern's setup for the council, they looked at results of similar councils at other institutions. They found that schools with broader social impact councils in turn had broader university discussions.
After SGA compiled a formal report, Carville and Finn entered talks with senior university members from July through September, resulting in the proposal of the council.
As proposed by SGA, the council should have two undergraduate and one graduate student representative, four faculty representatives, three administration representatives appointed by the president and two co-chairs from the chosen members. Members will serve one-to two-year terms.
"If you look at a lot of these councils at other universities, they look at investments specifically," Carville, a senior economics major, said. "We want this to be a social impact council. [We need to look at] 1: what are initiatives that are environmentally friendly, sustainable, socially responsible and support fairness and equality around the world and 2: what are the negative policies and initiatives in and around the university community that work against those things."
Williams, a third-year environmental studies and political science combined major, first approached Carville and SGA over the creation of the originally proposed ad hoc committee in order to further push student referendums over fossil fuel divestment. Since the ad hoc's evolution, Williams has also been assessing how other student groups feel about the social impact council so that it can remain empowering and transparent for all groups.
As a member of DivestNU and HEAT, Williams' top priority to be addressed is fossil fuel divestment, but he also hopes the council will look at the university's role in combating climate change, labor disputes and the school's overall relationship with the City of Boston and surrounding neighborhoods.
"I believe that the social impact council will give us a way to address the board of trustees directly on [these] issues," Williams said. "I think it has strong potential to [be successful], but I also think that if the social impact council isn't structured correctly to promote accessibility and transparency, it could not achieve its full potential."
Williams hopes that in order to increase transparency there should be ad hoc representation on the council on a case-by-case basis from student groups to lend expertise in the drafting of a recommendation. He also suggests making decisions of the council accessible to students online and fast-tracking recommendations to the university senior leadership team, mandating a response from them.
"There's distrust out there among a lot of activist communities in Northeastern, and this social impact council would be a way to address their issues in a timely manner," Williams said.
Carville has also come across student hesitation regarding the council.
"I've heard from certain students that this was a stall tactic or a bureaucratic obstacle to prevent the university from taking action," Carville said. "However, I'd counter that by saying that we're a big university and whatever has to happen will take a long time. And the fact that we've been talking about [the council since] july and [it] should be up and running in January demonstrates a commitment I haven't seen yet in my four years at Northeastern."
Sophomore mathematics and biology major Colette Biro sees the council as a positive means of communication for students and the administration.
"I think that it is good to have that intermediary between students and the university," Biro said. "It'll let the university know what the students want, which is important."
With the council set to begin meeting in January, student members who apply for the position will be vetted and elected by student government.
"I hope [this council] can improve the relationship between the administration and the student body and other members of the university community that feel like their voices are left out of university decisions,"  Williams said.
Photo courtesy Bureau of Educational and Cultural Affairs, Creative Commons