Event Calendar: Feb. 5 – 11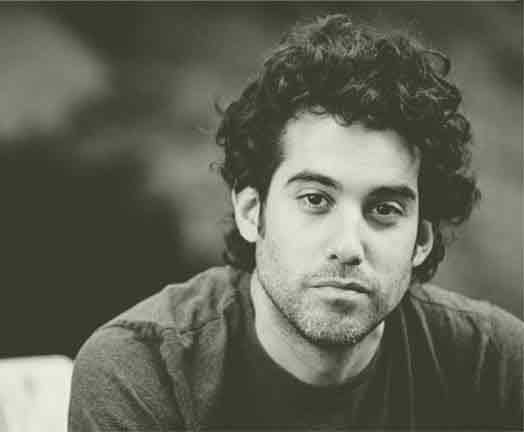 Hang on for a minute...we're trying to find some more stories you might like.
By Alana Dore, deputy inside editor
Event of The Week: Thursday, Feb. 5
Even if you haven't heard the name Joshua Radin, it's likely you've heard his music. The singer-songwriter made noise with his 2008 hit "I'd Rather Be With You" off of his second studio album "Simple Times." Known for his raw, folky sound and meditative lyrics, Radin's songs have been featured in over 100 movies and television shows including "Grey's Anatomy," "Scrubs," "One Tree Hill" and "American Idol." This Thursday, Radin will perform songs from his latest album "Onwards and Sideways," which was self-released Jan. 6, at the Wilbur Theatre. Catch openers Rachel Yamagata and the Cary Brothers before his show. 246 Tremont Street, 7:30 – 9:30 p.m.; $31.50.
Friday, Feb. 6
If you cried out in pain when the Seahawks gained 31 yards in seven seconds or were brought to tears by Malcolm Butler's game-saving interception on the goal line, join your fellow fans at The Greatest Bar on Friday night. The bar will be hosting a Thank You Patriots party to celebrate the victory over Seattle. With four floors sure to be packed, the bar will be blasting house music until 2 a.m. Everyone wearing Patriots gear will get a discount – a perfect reason to invest in that Pats Super Bowl champion apparel. 262 Friend Street; 9 p.m. – 2 a.m.; $10.
Saturday, Feb. 7
Bouvé students interested in public health should check out Cambridge this weekend for GlobeMed's second annual Global Health Conference. This year's theme is "Health as a Human Right" and there will be speakers from Physicians for Haiti, Dimagi Inc., CAMTech and Partners in Health. The keynote speaker is Jon Shaffer, senior strategist at Partners in Health, a global health organization committed to improving the health of the poor. 32 Vassar Street, Cambridge; 9 a.m. – 4:30 p.m.; free.
Sunday, Feb. 8
Bedlam's "Saint Joan" came to Boston after finishing sold-out runs in New York City and Washington. For four weeks only, this show, pronounced a Top Ten Play of 2013 by "Time," was performed at Central Square Theater in Cambridge. Catch the last matinee showing this Sunday. "Saint Joan" follows Joan of Arc, an illiterate yet intellectual farm girl, as she rallies to pull crowds to her cause and, later, stands trial for her actions. Four actors take on 24 roles in this production hailed "unforgettable" by The Wall Street Journal. 450 Massachusetts Ave., Cambridge; 4:30 – 7:30 p.m.; $15-42.
Monday, Feb. 9
Blazing Paddles, a ping pong sports bar in Boston is teaming up with the cast of "From the Deep" from Boston Public Works (BPW) Theater Company to host a ping pong tournament to publicize its production. The event ticket will provide ping pong (of course), a BPW gift bag, one free alcoholic beverage and a chance to win free tickets to "From the Deep." Throughout the night, Blazing Paddles will also auction off gifts from local businesses. 82 Lansdowne Street; 7 – 10 p.m.; $10.
Tuesday, Feb. 10
Here's your friendly reminder that Valentine's Day is coming up. Prepare for the holiday with wine tasting and a chocolate-making workshop at Trident Booksellers and Cafe. Chef Bill Collins, author of the cookbook "How to Make Chocolate Candies," will share his sweet skills. Afterwards, try out his recipes and surprise your significant other or roommates with homemade chocolates. The $5 entrance fee is credited towards a purchase off Trident's menu or of Collins' cookbook. 338 Newbury Street; 7 – 9 p.m.; $5.
Wednesday, Feb. 11
The Original Gravity concert series is playing the first of four concerts this year at Aeronaut Brewery. The concert series pairs music by local artists with beer from local craft breweries, and will feature music by Boston-based ensemble Transient Canvas. The band, Amy Advocat on bass clarinet and Matt Sharock on marimba, premieres new works by composers who find their eclectic duo intriguing. Transient Canvas will fuse its atypical musical stylings with the atmosphere of the Brewery for an evening sure to excite lovers of both music and beer. 14 Tyler Street, Somerville; 6 – 10 p.m.; $15.
Photo courtesy Tara Hunt, Creative Commons