Op-Ed: N.U.in students need to be integrated onto campus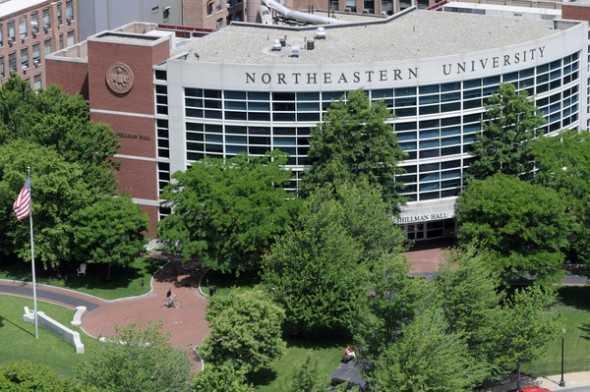 Sam Marchesi
February 21, 2018
A little less than a year ago, I committed to what would be the biggest leap of my lifetime; I placed my deposit for a spot in the N.U.in program, meaning I would be spending my first semester of college in Rome with 101 strangers. Having only left the United States once before, I was certainly intimidated by the uncertainty that came with spending my first semester abroad. I could not help but compare my decision to others who were preparing for a more traditional first-semester experience.
As all of my friends were buying their shower caddies and coordinating bedspreads with their roommates, I was booking plane tickets and filling out paperwork for my visa application. It seemed as though I was preparing for the farthest thing from what I imagined my first semester of college to look like. It was terrifying. I remember asking myself "what did I even sign up for?" But the mandatory two-day orientation program the summer before our departure alleviated many of the uncertainties that I once had about the N.U.in program.
Our pre-departure orientation last July was a relieving experience, and put me in a much better place mentally. We familiarized ourselves with what our experience in Italy might be like, and I got to know my future classmates, travel partners, and best friends. Upon my arrival in Boston this January for our first semester on campus, I was expecting an experience comparable to that orientation. However, not nearly as much has been done to familiarize us with Boston as was done for our time abroad; I feel that Northeastern has not done enough to integrate N.U.in students on campus.
The blizzard that struck Boston in early January could not have been more poorly timed; it coincided perfectly with N.U.in students' arrival on campus, cancelling our orientation. The cancellation left my friends and I feeling rather disoriented. This could not have been anticipated, but Northeastern's rescheduling of orientation for three weeks later was not necessarily the best course of action.
Though this rescheduled orientation was "mandatory," there was very low attendance and it covered easily learnable information, like explanations of the printing and laundry systems. Though these concepts are important, it is also equally if not more important for N.U.in students to form connections with other students. This process could be given much greater emphasis.
The activities fair that took place in the Curry Student Center was a beneficial step in getting involved with Northeastern student clubs and groups, and I was able to connect with other students in a way that I had not yet done. At the same time, it was quite overwhelming. It may be beneficial to reorganize this fair to promote easier navigation and more one-on-one communication between club members and prospective students. This could be done by arranging the clubs into groups (i.e. club sports, student publications, cultural associations, etc.) that would each have their own individual days for interested students hoping to inquire further.
I feel that Northeastern could do more in developing programs to integrate N.U.in students, some of whom are coming to Boston for the first time when we arrive in January. N.U.in students will always share a special connection with each other, but forming similar bonds with those on campus is equally important for the success and well-being of this unique group of students. If N.U.in students were better integrated on campus with the help of Northeastern, the Boston campus would be a more unified place overall, and N.U.in students would be able to feel more comfortable more quickly in this new environment.
Sam Marchesi is a first-year graphic design major.